yoonmin au "𝘼𝙣 𝙖𝙧𝙩𝙞𝙨𝙩 𝙙𝙞𝙚𝙨 𝙩𝙬𝙞𝙘𝙚 - 𝙤𝙣𝙘𝙚 𝙬𝙝𝙚𝙣 𝙩𝙝𝙚𝙮 𝙡𝙤𝙨𝙚 𝙩𝙝𝙚𝙞𝙧 𝙥𝙖𝙨𝙨𝙞𝙤𝙣 𝙖𝙣𝙙 𝙩𝙝𝙞𝙨 𝙙𝙚𝙖𝙩𝙝 𝙞𝙨 𝙢𝙤𝙧𝙚 𝙥𝙖𝙞𝙣𝙛𝙪𝙡." A story of a writer who's finding a reason to write again and a cute coffee shop owner next door.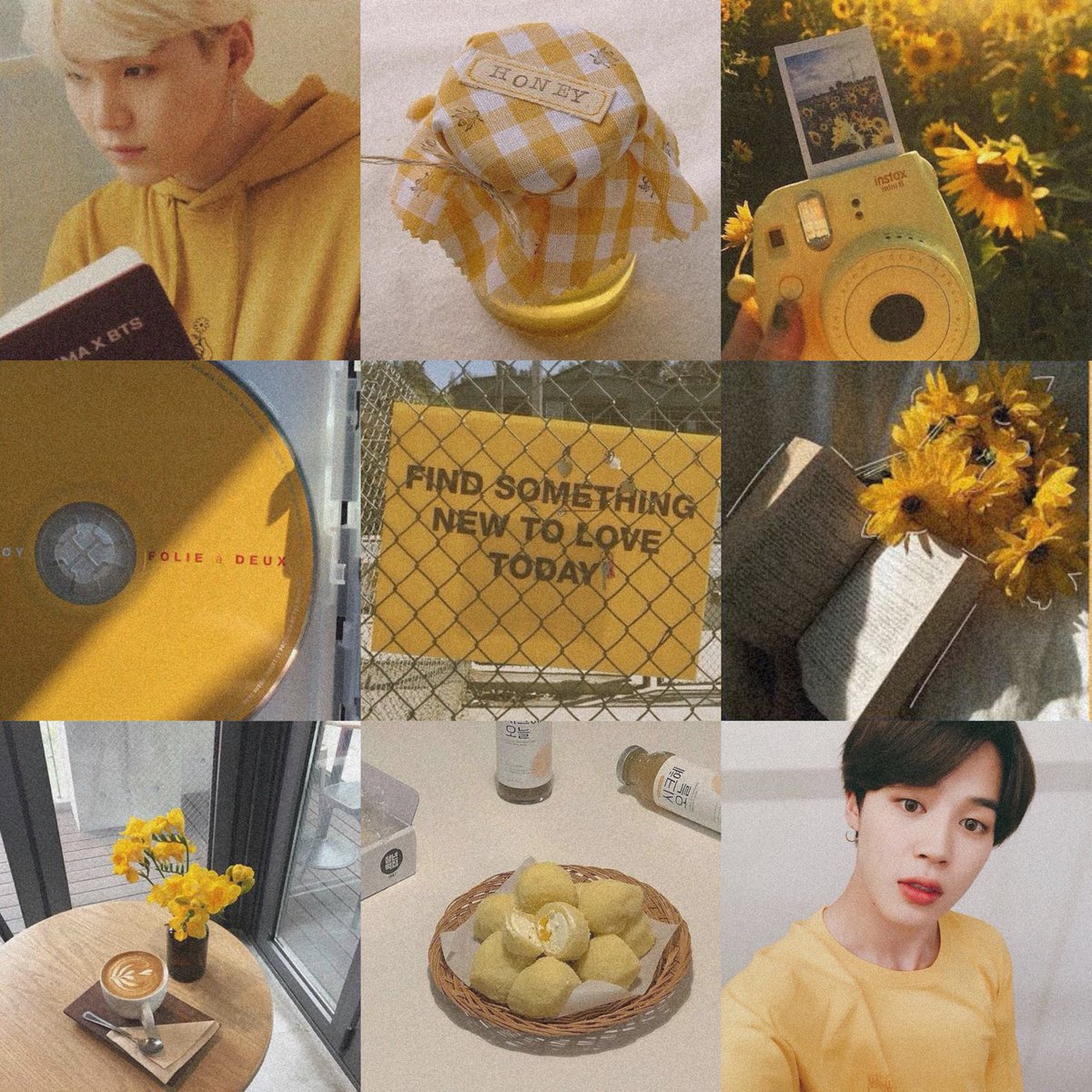 short threadfic
writer yoongi
coffee shop owner jimin
neighbors au
black swan themed au
curiouscat.me/s0ftsuji
Yoongi looks at his laptop in front. Shifting into a more comfortable position as he erased the words in his document. Yoongi looks at the clock on his study table, it's already past 3 am. 4 hours since he decided to open his laptop and tried to write some words.
He sighs as he closed his laptop and stares into the moon, feeling the void in his heart. His eyes became blurry as he feels his tears streaming down his face. Today marks the 200th day of trying to write something and failing miserably.
"Why don't you come out of your house, hyung?" Namjoon says over the phone. He told his friend about his attempts of going back to his old life since Namjoon owns the publishing company he worked for. "Nice suggestion, anything else?" Yoongi says sarcastically.
Namjoon knows he tried to do that, he did everything just to make his passion come back, to keep the fire in his soul burning but he forgot he's in a vast ocean, completely drowning.
"No seriously hyung, you just need an inspiration and you wouldn't get it if you're gonna locked yourself in your apartment." Yoongi bid his goodbye after a few minutes of talking to Namjoon. He chuckles as he puts his coat on and grabs his keys.
He can't remember when was the last time he went out. Maybe when he bought his groceries which is months ago since he rarely cooks. He always opted for deliveries. He walks slowly as he looks at the falling leaves on the ground.
Fall. His favorite season. It reminds him of his life, slowly falling apart. His gaze landed upon a new coffee shop few blocks away from his apartment. Curiosity got the best of him so he went inside.
The smell of coffee and the calmness of the whole shop welcomed Yoongi. There are only a few people inside which makes it bearable for him since he's not fond of crowds. He ordered his usual Iced Americano and a croissant.
"Iced Americano for Yoongi." the dark brown curly-haired barista called giving his boxy smile. Yoongi smiles in return before settling in his seat. He chose a seat next to the window since he likes observing different people.
He scanned the whole area, he found a two bookshelves which made him smile. It is rare for him to find a coffee shop with books in it. The owner must love books, he thinks. The vibe of the shop is too lively since it has a warm yellow theme unlike usual cafès with brown palette.
He stayed for an hour hoping for ideas to come but he gets nothing. What would he except, it's almost a year since he goes on a hiatus and until now, he still hasn't come back. "Thank you, sir Yoongi!" the barista said with enthusiasm as he leaves.
Yoongi comes back in his place, he sits by the door slowly losing hope that he would come back in writing again.
A knock wakes up Yoongi, he got out of his bed completely annoyed at whoever this person that disturbed his sleep. Thinking of Namjoon or Jungkook who usually drops by to annoy him, he opens the door without thinking of fixing his hair or even get dressed properly since he sleeps
half naked. An unfamiliar stranger greets him with a smile holding a tray of mochi that decorated nicely. He saw how the stranger's eyes looks at his chest down to his lower part and became flustered.
"H-hi. I'm your neighbor and I own the coffee shop that you w-went to last week." The black-haired boy says fast avoiding his gaze. "Here's a mochi, It's for you." he gestures the tray he's been holding. Yoongi immediately grabs a white shirt and accepted the tray.
"Thank you." He said awkwardly. Well, Yoongi isn't the type to socialize so he doesn't know how to keep a conversation. He looks at the man in front of him who's still avoiding his gaze. "I'm Jimin." he shyly said.
"Please don't think I'm a stalker or what, you just look... sad so I gave you something to make you feel better." Yoongi chuckles at Jimin's cuteness. "I'm Yoongi, nice to meet you and thank you for this."
When they eyes met, Yoongi felt his heart races and ache at the same time. But it was a good type of ache because when he looks at Jimin's eyes Yoongi swears he saw the universe in them.
The younger bid his goodbye because he has to go to the coffee shop but Yoongi remains standing. He can't feel his feet, his mind is full of a dark brown eyes who holds the stars and the universe in them. He quickly went to his table and opens his laptop.
Bunch of inspirations and ideas keeps flooding in Yoongi's mind. In a span of two hours, he managed to write prose and poetries about a specific innocent brown eyes, about the cute stranger who knocks on his door unexpectedly, who gave mochi to a sad person like him,
who looks so pretty especially when he's blushing, who has a pretty plump lips that's distracting him since he's biting his lips earlier due to shyness. He can't hide his smile, gosh one meeting and he's already whipped? Is this even possible?
'Jimin, what magic do you have to save me from complete drowning and made me write again?'
Yoongi is sweating nervously. He's standing outside of the coffee shop that Jimin owned. Three days after their first talk, he usually sees him before he goes to the coffee shop and they are just exchanging smiles and greets wherever they see each other on their own balcony
or when they bumped into each other. Yoongi told Namjoon about this and his friend is delighted to hear that he's writing again and he's intrigued by this "cute mochi" guy that Yoongi has been talking about. He's the one who persuades Yoongi to ask Jimin out.
After few minutes of standing, he musters up his courage to enter the cafè. The aroma of coffee enveloped his nose, he scanned the room to find Jimin. Yoongi finds him at the counter, receiving the orders from the customer.
"Hello sir, can I get your order please?" Jimin smiles with a hint of blush on his cheeks. "I'd like to have an Iced Americano and your number please." Yoongi almost didn't hear his own voice because of his loud thumping heart. "My w-what?"
"Your number and maybe some coffee date later?" They both laughed not minding their surrounding. Yoongi thanked that there's no one behind him so no one could hear them. "Oh gosh, I have a date with my crush." Jimin laughs handing Yoongi his number.
Three years later and Yoongi still has metaphors to describe Jimin's smile and every bits of him. He completely comes back from his long hiatus as a writer. He found out that Jimin reads his books but the younger doesn't know it at first since Yoongi has a pen name.
Three years later since he found his own fire fueling the desire on his heart and three years later since Jimin saved him from utter destruction and drowning.
Three years later since a cute stranger gave him mochi because he looks sad and three years later since they became boyfriends. Writers write for a reason and Yoongi found his three years ago.
~ fin.
hi :)))
if you want to read more of my works, here :))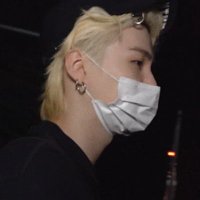 — 𝙖𝙡𝙞'𝙨 𝙬𝙤𝙧𝙠 •
jimin's pov :>>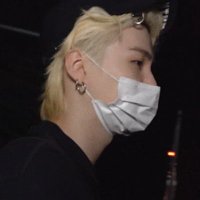 yoonmin au | jimin's pov A story of a coffee shop owner and his cute neighbor crush next door