#TAEKOOKAU

Ex boyfriends vampire jeongguk & original hybrid taehyung broke up after their petty argument. And since they're both full of pride, they try to get into each other's skin by making the other jealous! Who do you think will win? Tags:
JEON JUNGKOOK, 926 years old vampire. Filthy rich. Currently a photographer in this lifetime. Possessive. KIM TAEHYUNG, 25 years old for a while. Original Hybrid (half wolf & half vampire). Currently a supermodel in this lifetime. Pabebe. They were in a relationship.
***REMINDER*** -DO NOT REPLY -DO NOT ASK FOR UPDATES -RT WITH COMMENTS ONLY -DO NOT TAKE THIS SERIOUSLY -BE KIND -EVERYTHING ABOUT THIS AU IS FAKE -ONLY TAEKOOK IS REAL -a very short AU to lessen the chaos in my head
-a request from @kookaisandyoon
Taehyung is fuming while watching Yugyeom & Bambam unloading the bunch of luxury brands from the huge pick up car parked in front of his mansion. "Why the fxck would he send me those when he clearly knows I'm with Gucci & Louis Vuitton at the moment?!" he yelled again, startling
the two baby vampires. Bambam & Yugyeom gave each other a knowing look. Of course they know the answer to that question but they're too scared to voice it out because they know that Taehyung will not listen anyway & Jeongguk would surely rip their heads off once he learned that
they snitch him to his beloved Taehyung. "I'm sorry Taehyung-ssi, but young master Jeon just-" Bambam wasn't able to continue his apology & excuse when Taehyung suddenly smashed his wine glass on the wall. It's the werewolf's temper again. "He still asked you to call him that?"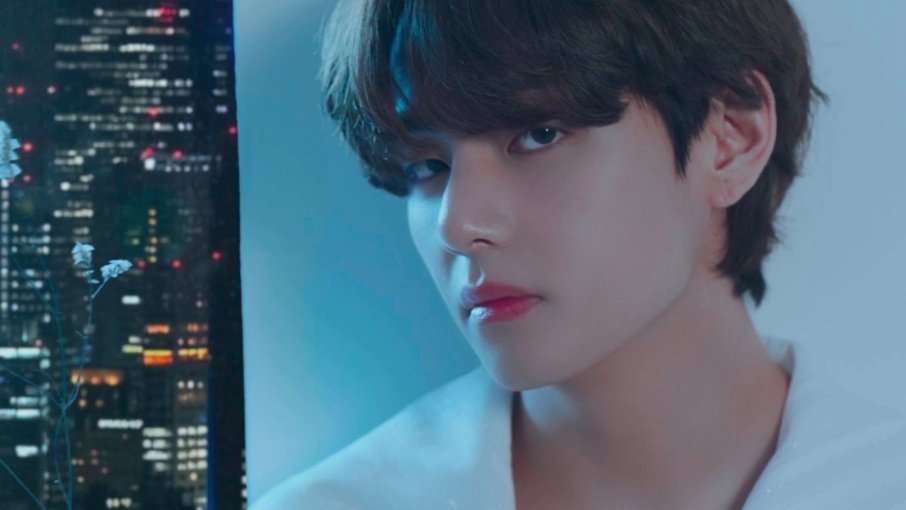 Yugyeom tried to warn Bambam not to say a word that might put them into trouble but the brunette already uttered a word. "Yes Taehyung-ssi which is only right and proper, knowing that he is the Supremo of the clan I belong to." Bambam honestly replied to the prettiest monster.
Taehyung squinted his eyes as he crossed his arms in front of his chest. "He might be your Supremo but you're not living in the 50's anymore! Besides, he's not even your boss in this century! Why are you running errands for him? For goodness sake, Bambam you are a fxcking boss
on your own company & you Yugyeom is a producer in the country's biggest music company and here you both are delivering this....trash?" Taehyung vented out his frustration coz he knows exactly why his boyfriend is doing this. Jeongguk is punishing him for his latest project.
Yugyeom glared at his partner before he stepped forward making an attempt to pacify Taehyung's rage. "He doesn't actually asked us to call him that Taehyung-ssi. But you know it's hard for us not to give him the respect he deserves when we literally owe him out lives."
"Literally owe him your lives my ass! You owe him nothing! You've been with him for 300 years now, serving him non stop. Why don't you just leave and just completely ignore him?" Taehyung challenged the vampire that is way younger than his boyfriend but the two shook their heads.
"You know vampires would never betray a family contrary to those fxcking American series. Jeongguk is our family and calling him 'young master' is just a courtesy to him instead of calling him Supremo. He hates being reminded that he practically is the leader of our clan."
Taehyung rolled his eyes again because he knows Yugyeom is telling the truth. A rush of warm emotions spread over his body, thinking how all remaining vampires respect his boyfriend so much. They all adore Jeongguk even when the young looking vampire acts so childish sometimes.
Taehyung got distracted thinking about his boyfriend but he continue to pout when he saw the bags of luxury brands again. "Yuggy, Bambie.. take all those trash away with you. I have no space in my house. Besides, tell your YOUNG MASTER that I'm currently the face of Gucci & LV!"
Yugyeom & Bambam gulped at the same time. They both feel like they're trapped between 2 faces of deaths. Jeongguk might rip their heads off but just 1 bite from Taehyung would surely end their immortal lives. They slowly picked up the boxes & bags & put them back on the truck.
Taehyung smiled in victory when the two vamps finally left. He throws a quick glance at his house helper who's now cleaning the shattered glass on his carpeted floor. He sighed and immediately felt bad for giving the old lady some work. "Mina, just throw the goddamn carpet!"
"But young master Jeon bought this from---" "Oh for goodness sake! Not you too! Since when did you start calling him that? It's annoying! Just throw the rug and get another one from the storage, you know he brought a dozen of them!" Taehyung said while pouting when he remembers
how he told Jeongguk he likes the carpet from Turkey. It only took 3 days when a delivery man came to bring him the said carpet in all 4 colours, 3 pcs each. Mina smiled awkwardly at her boss but chose to be silent & continues with her work while Taehyung sat on the sofa.
Taehyung reaches out for his phone and was about to dial his boyfriend's number when it suddenly rings. It's his manager slash best friend, Park Jimin. "Jimi--" "Taehyungieeeee!" Jimin, a simple human being is screaming in excitement on the other line so Taehyung already knew
why his best friend is calling. "You've seen it?" he asked, totally forgetting how upset he is because of his boyfriend. "Yes! Omg! It's beautiful & hot! How did you convinced Jeon to let you do it?" Jimin asked. "Well...I didn't have to. I..i just did it Mini!" he replied.
Now it's Park Jimin's turn to freeze inside his office. As Taehyung's manager, the hardest part of doing his work is not to manage the model but to deal with his very possessive boyfriend. At first, he told Taehyung to break up with Jeongguk when he didn't know the two of them
are immortals. But the moment he learned that both Taehyung & Jeongguk are not only imprinted & sired with each other but definitely and irrevocably in love with one another, he promised himself not to get in their way. He grew up learning about the immortals living with humans
all his life so he knows that no one can come between immortal lovers. That is why, ever since he discovered that Jeongguk is Taehyung's lover, he vowed not to make a mistake so he could make sure he'll live a comfortable life. Good thing that Jeongguk only asked him one thing.
Jimin can still vividly remember when he met Jeongguk for the first time. Taehyung introduced him to his boyfriend as his manager back then and when Taehyung left to get his make up done, Jeongguk didn't hesitate to corner him in one of the empty dressing rooms.
Jeon Jeongguk looks so harmless with hia innocent look and doe eyes but at that moment, he was so scary and intimidating. "I don't like sharing what's mine. What's mine is mine and Taehyung is only mine." the vampire said without stuttering. "O-okay.. no one's taking him."
Jeongguk smiled at the manager of his beloved but everyone can tell that it's not friendly one. It is when he pokes his inside cheek with his tongue when Jimin confirmed that the vampire wants a confirmation that no one else can have Taehyung. "F-fine, what do you want from me?"
"As his manager, I also found out that you have the responsibility to screen his offers. I don't mind seeing his pretty face plastered all over the world but make sure he won't show his privates. I don't like hungry monsters feasting on my baby's body." Jeongguk stated without
even batting his eyelashes. Jimin's lips formed a small O! He wanted to tell Jeongguk to back off because everyone knows that all models are bound to show skin, sometimes it also includes their private parts depending on the campaign. The manager wanted to tell Jeongguk that
what he's asking is impossible but with just one glance at his devilish handsome face and Jimin knows he got no choice at this matter. "Alright Jeongguk-ssi! I'll try my best to protect Taehyung-ssi." Jimin chose to reply with a small tense smile but Jeongguk just frowns at him.
"I didn't ask you to try Jimin-ssi. You got to do what you have to do or else I might look for a new manager that could do the job better." Jeongguk said in a calm voice but Jimin knows better. It's a warning, a dangerous threat he knows he could never ignore. "S-sure Mr. Jeon."
It is only then when Jeongguk smiled sweetly at the human. Ever since their first meeting, Park Jimin managed to do his job excellently. He made sure that all the brands know that Kim Taehyung is very exclusive when it comes to his campaign. His project are all wholesome!
Jimin is suddenly sucked back to the present time. He can hear Taehyung blabbering how excited he is for finally doing what he likes to do but Jimin's eyes are focus on the magazine in front of him. He doesn't need to see the pretty face who owns the perfect body! 'Fxck!'
"Tae! Y-you didn't ask Jeongguk before you did the shoot?" Jimin's voice is trembling. He is nervous not only for his own life but also for the whole team who made the shoot possible because he knows Jeongguk will surely rip their hearts out the moment he learned about it.
"Chim, he already knows! He's starting to send me other brands because he clearly didn't approve this campaign. But no worries, he won't hurt you or anyone who worked with me with this one." Taehyung said, still with a happy voice. "H-how? I mean.. are you sure about that?"
Jimin wants nothing but to scream at the model but he feels like his whole body turned into jelly. He doesn't know how he'll survive Jeongguk after this and he's so annoyed that Taehyung sounded so unbothered when he also knows how psycho his boyfriend is when it comes to him.
"Chim, I said relax. He won't hurt everyone. His parents are back. Also, how could he hurt my team when it's his brother who did the shoot?!" Taehyung smiled confidently. Jimin's jaw dropped on the other line. "You mean to say...omg, Min Yoongi was the photographer you've
worked with all weekend? Taehyung! You can't hide this kind of information from me!" Jimin is now whining the moment he heard the infamous photographer he's been thirsting since he discovered he's gay. Taehyung giggles when he imagines his best friend's reaction.
"Not my fault that you went to Busan for a whole week Chim. Hoseok hyung spent a good time in between breaks with Yoongi hyung too." Taehyung teased him even more. Jimin pouts. He hates the fact that he missed another chance of laying his eyes on the hottest vampire ever!
He wants to sulk more and ask more about the world renowned photographer but then he remembers the bigger problem. "Well, I can thirst over him next time but Taehyungie...your boyfriend! What shall I do with him? He'll probably tracking everyone behind the project by now!"
The pretty hybrid smiled with mischief. Of course he knows his boyfriend already knows about everyone who made the whole project possible that is why he sent him the rival brands. Good thing that Jeongguk vampire parents are back in Seoul, everyone is safe.
"Don't worry about Gukkie, Chim. Namjoon and Seokjin won't let him hurt anyone. Besides, Jeonggukkie is too soft to actually rip someone's heart out." Taehyung giggles, hoping that he's right because he knows his boy friend might be the softest when it comes to him but he's also
the devil incarnate when it comes to being possessive over him. He has witnessed Jeongguk literally ripping someone into pieces once when they were younger. He saw his most dangerous phase when vampires and other creatures weren't aware of their bond yet. Anyone who tried to woo
him has vanished into the thin air that's why ever since then, no immortals dared to stare at him more than they're allowed to. "You know that's a lie Taehyungie! Geez, Yoongi hyung once told me how Jeongguk literally burn a whole village when someone tried to kidnap you."
Taehyung froze when he remembers that incident. He was so young back then and Jeongguk was just a baby vamp when an old man tried to kidnap him, wanting him to be his mate. Jeongguk gone mad when he saw the old man dragging a sleeping Taehyung 800 years ago. He didn't hesitate,
he burned the whole village where the old man was the current leader that time. It was also the moment when vampires and wolves heard about the eternal bond between Taehyung and Jeongguk. Ever since then, no one tried to court the original hybrid in fear for their lives.
"Chim, we're living on the 21st century already! Gukkie has changed already, besides..Namjoon and Seokjin wouldn't let him hurt a single soul so relax." Taehyung tried to convince his best friend. "But what if--" "If he hurts anyone, I'll break up with him." Taehyung announced.
***COINCIDENCE ISN'T ALWAYS BE IN YOUR FAVOR! SOMETIMES, IT'S A B*TCH!***
youtube.com/watch?v=MBdVXk…
Jeon Jeongguk just finished his meeting with Gucci and was about to leave the building when a familiar pretty face caught his attention from the monitor in front of two wolves in their human forms. Based on the black lace hanging in their necks, they're both employees there too.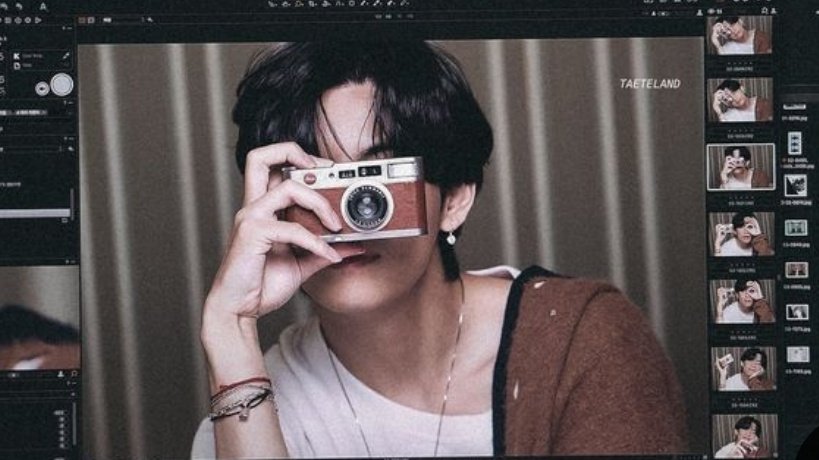 The bloodsucker was about to ignore the two as he fished out his phone when he heard the taller one talked about his beloved. Jeongguk is about a hundred meters from the wolves but since he has better sense of seeing & hearing, he could clearly hear their indecent conversation.
The taller of the two speaks first while munching on his burger. "I'm sure I can make this model moan louder than his blood sucker boyfriend. I can make his bed warmer too." the lanky editor even pointed at Taehyung's photo where he's only wearing his Gucci stockings.
The shorter one between the two was just about to reply too when the lanky one suddenly flew from the floor and smashed into the glass window. Fortunately, they're just on the 1st floor of the building so the impact isn't too loud but with Jeongguk strength & rage, everyone knows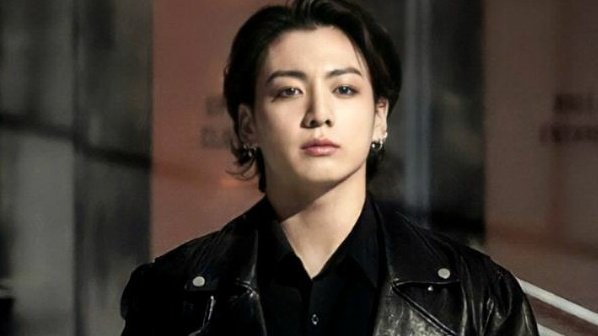 the wolf would be needing a lot of time to heal. The other editor's eyes turned red but even before he shifts or move away, Jeongguk is already choking him with a single hand. "Delete every single photograph of Kim Taehyung in your server. Now." Jeongguk hissed with his fangs.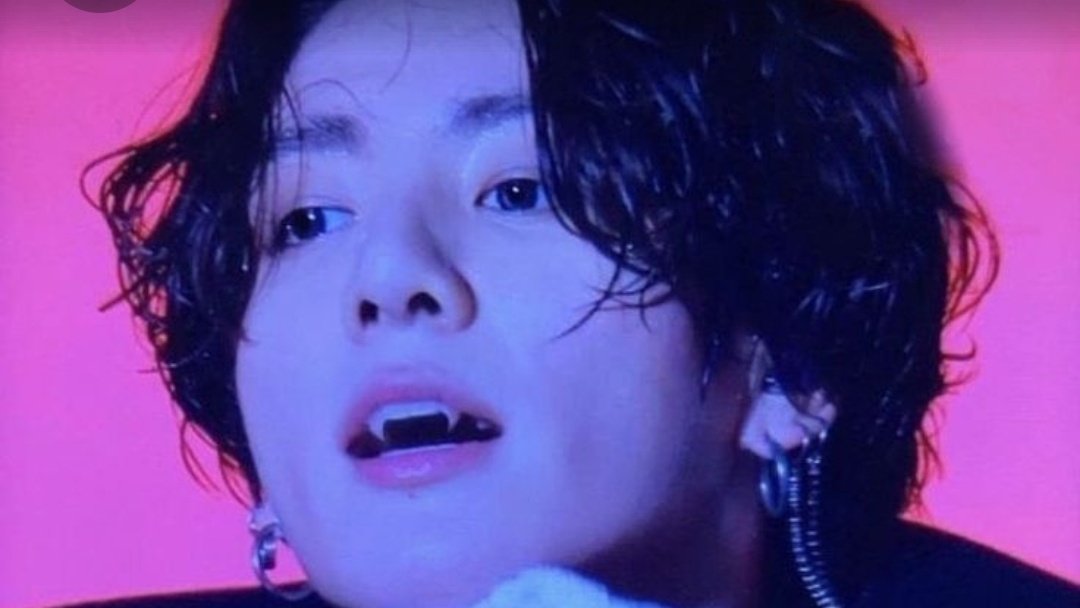 The shorter stout man tried to free himself from the vampire but Jeongguk is too mad and too strong for him to even move his finger buried in his neck. It is only when he nods when Jeongguk finally put him down. The bloodsucker's eyes are focus on the monitor where Taehyung's
almost naked figure is plastered. "Don't let me repeat myself." Jeongguk's voice is as cold as his hands so without trying to argue, the editor quickly deleted everything in the new file. When he's done, he turned to inform Jeongguk about it but the vampire is so quick to
unplug the whole computer and with just blink of an eye, he's gone with the CPU! "Fxck!" he uttered when he realized what just happened. He immediately dialed 911 even when he already knows that someone has probably call one to rescue his friend that was thrown in the window.
Jeongguk is still fuming. He is beyond livid not only because of Taehyung's almost naked photographs scattered for the world to see but because he didn't poke out those ugly eyes he caught oggling at his baby's photos. If he is not aware of the promise he made to his parents and
Taehyung himself, he would've ripped those ugly wolves hearts in an instance. He is still clenching his jaw so bad when he heard his phone ringing.
BABY
He took a deep breathe before he answered the phone because he already has an idea what is the call all about.
***IT'S HARD TO FALL IN LOVE WITH THE SAME HEAT AS YOURS! BE CAREFUL WITH GASOLINE IF YOU'RE ALREADY ON FIRE***
youtube.com/watch?v=K8LkYw…
If only Taehyung could teleport at the moment, he would have probably teleported at their agency's building so he could pull Jeongguk's hair himself. He couldn't believe how wrong he is for assuming his beloved has learned to be more civilized around wolves and humans because he
just received a phone call from the agency that they saw Jeongguk throwing someone outside the window from the 9th floor. Yes, of course the news spread so fast and not only that but they also already twisted it to make it more sensational too. Now, the pretty hybrid is mad!
The pretty model hybrid dialed his lover's number as quick as he can. Thankfully, Jeongguk pick it up on the third ring which already says a lot because Taehyung knows Jeongguk always picks up on the first. "He's fxcking guilty!" he mumbles to himself while glaring at his phone.
Jeongguk forces himself to calm down as he placed his phone in front of him. He knows he doesn't really need to look at the road to see his way clearly but out of practice, he started to act like normal human being. He smiled on the phone as Taehyung decided to video call him.
"Hello baby! I-" "Jeon Jeongguk, istg if you're not here in 10 minutes you'll never see me in the next century!" Taehyung said that loud & clear before he quickly ended the call. The vampire accidentally crushed his phone in his hand after hearing the clear threat of his lover.
Jeongguk hates a lot of things that are existing in the world and one of them is hearing his name with Taehyung's voice because he's already so used being called babe, love, darling, sweetheart, baby, handsome, gukkie, jeonggukie, mahal, amor and many other sweet endearments but
never JEON JEONGGUK. He hates it so much that it made him step on the gas of his black Aston Martin. It only took him 6 minutes & 13 seconds before he's entering the hybrid's mansion. Jeongguk braced himself because he knows Taehyung so well, he's as hot tempered as he is.
"Bab--" Jeongguk wasn't able to finish his words when his lover suddenly appeared in front of him. Taehyung, just like him has the ability to move fast so he's not even startled when the beautiful face is just a few inches away from his own. "Hello beautiful." he greeted him.
"Don't beautiful me when you just started a war with the wolves by touching one of them! What were you thinking Jeongguk?!" Taehyung started to pout before he went back to his living room and sit in his soft sofa because he's not sure if he could get mad at his beloved when he's
too close to him. Everyone knows they have the strongest bond as lovers so it's only natural that he always melts on Jeongguk's hands. Jeongguk frowns before he followed the pretty model in his living room because he didn't even greet him properly. No kisses, no scenting too.
"Tae baby, where's my kiss? I missed you so much." Jeongguk tried to move closer to the pretty model but Taehyung raised his right hand to stop him. "Did you even hear what I just said? You killed a wolf Jeongguk! Have you lost your mind? You signed the treaty with them!"
Jeongguk froze in front of the hybrid. He even crossed his arms in front of his chest and if he noticed Taehyung staring at his biceps, he didn't mention it because he's also starting to get pissed. "Who told you I killed a dog because I wish I really did! He's alive Tae, I'm
damn sure that he's probably totally healed by now because we all know that dogs heal faster than any other creatures!" Jeongguk said while trying to remember how he's sure the wolf was still breathing after he threw him. Taehyung couldn't believe how nonchalant his beloved is.
"Jeongg---" "Will you stop calling me that? You sound so different!" Jeongguk couldn't handle it anymore that's why he almost snap at his baby. But since Taehyung is already upset of what his lover has done, he stood up and glared at him too. "You keep breaking your promises!"
Jeongguk frowns deeper when he heard what Taehyung just said because as far as he remembers, he never once broke a promise to him. "Wait, what? I kept breaking my promises? Which ones? Are there promises made by me that I broke unknowingly?" he asked, his voice full of sarcasm.
Taehyung squinted his eyes. He knows Jeongguk so well and at that moment he's so sure his lover is just plainly mocking him already. "Woah! I can't believe that after what you have done at my agency, you'll come here as if you did nothing wrong. Instead of apologizing, here you
are being so cocky again thinking that you bloodsuckers are the superior beings! You know what---" "What?!" Jeongguk challenged him because his tone is already too familiar with the vampire. He knows Taehyung so well already and he knows exactly what's going to happen next.
Taehyung bites his lips, a little hesitant when he saw Jeongguk is unbothered with his threat. "Fine! Let's break up!" the hybrid yelled since he's not someone to back down when being challenge! Jeongguk clenches his jaw as he waited for the hybrid to continue but Taehyung
remains quiet while just glaring at him. "You want us to break up because of that dog? You didn't even ask me why I fxcking put him in his place. But you know what? Fine! Let's break up, Kim Taehyung!" Jeongguk finally snapped too because he couldn't believe his beloved too!
***DO NOT REPLY*** SEE YOU LATER AGAIN BESTIES! ILY
ALSO, HAPPY MOTHER'S DAY TO ALL MOMS HERE! HAVE A BLESSED DAY! -K
Taehyung freezes on his feet when he heard Jeongguk's words. He knows the vampire is cold but he has never heard him that cold! But since he's the one who started this fight, he has no plans on backing out. SO instead of breaking down in front of him, he raised his brows on him.
"Then what are you waiting for? OUT!" Taehyung even pointed at the door when he saw Jeongguk not moving. The expression on the vampire's face is stoic. The hybrid knows his beloved so well so he didn't even try to wait to see Jeongguk hurt because he knows he'll just conceal it.
Jeongguk counted 1-10 in his head before he slowly turned to face Taehyung who's still glaring at him. "The moment you'll let me exit that door, it's over between us." Jeongguk said again while he's trying not to burst in tears but Taehyung just tilted his head as if he's bored.
"Don't forget to close the door when you leave." the hybrid said before he walked towards the stairs going to his room...to their room. Jeongguk followed the other with his eyes and when he's sure that Taehyung won't stop him an idea suddenly pops in his head. Without thinking,
Jeongguk snatched Taehyung's waist and pinned him to the nearest wall. the hybrid tried to push him away but he's so quick to attach his lips on the hybrid's exposed collarbones. "Yah, Gukk---" Taehyung wasn't able to finish his sentence when Jeongguk already devoured his lips.
Taehyung tried to push Jeongguk away from him but there's no use. He might be an original hybrid but again contrary to American films, older vampires are still the strongest. It also doesn't help how his wolf immediately melted on Jeongguk's arms the moment he smelled him.
The two shared a passionate and deep kiss. Taehyung making sure to scent the vampire while Jeongguk making sure to leave marks engraved on Taehyung's skin. It's been a tradition to them whenever they break up, they should always leave a mark on each other's skin to make sure no
one else can have the other while they're both can't figure themselves. Taehyung's claws started to dig and engraved a deep mark on Jeongguk's back while the vampire managed to suck bruises all over Taehyung's neck and chest too. It is only when they heard a glass shattered
on the floor when they both let go of each other. "WTF? I thought you're gonna break up with him?" Jimin blurted out the moment he came out from the kitchen with his juice. Taehyung & Jeongguk glared at him in unison and it's only then when the human realized his mistake.
"Uhmmm okay... just continue what you're doing then.. Im going to the office Taehyungie. I'll wait there." jimin said before he scurried away to save his life. "We already broke up!" Jeongguk breaks the silence to Jimin's surprise. "So you could take him wherever you want!"
Jimin's eyes widened when he heard the vampire. He's just about to confirm it to Taehyung but the hybrid is already storming out of the living room. Everyone in the mansion would have probably heard how loud Taehyung slammed his door so Jeongguk looked at the human with worried
eyes. "Jiminie, maybe it's best to leave him alone if you still want to live. I'm sure you know how dangerous wolves are when they're upset." Jeongguk warned the human before he started to leave. "But Taehyung is not a wolf, he's--" "He's a part wolf that's why he broke up
with me over a wo---dog!" Jeongguk cuts him off before he also slammed the door. Jimin sighed. He knows Jeongguk is right about Taehyung being a half wolf but he's definitely wrong about the break up part. The human contemplated whether to check on Taehyung or to listen to
the vampire's advise but since he's a hardheaded human being, of course he followed his first gut. He went to check on the sulking hybrid. "Taehyungie?" he tried to turn the knob and to his surprise, it's unlocked. "Is he gone?" Taehyung asked with a tiny voice, pouting too.
Jimin wants to roll his eyes because the hybrid looks so small now that he's curled in the middle of his King size bed compared when he was trying to intimidate Jeongguk. "After you practically kick him out? of course he's gone Taehyungie." Jimin said before taking a seat.
Taehyung took a deep breathe before he finally lifted his head. His eyes sparkled when he saw the marks littered all over his neck. If he's not aware that Jimin is still watching his every move, he would've grin from ear to ear already because he realized how sly his beloved is.
He knows exactly why Jeongguk left those marks on his skin. It's not a simple reminder who he belongs to because for the two of them, they know that there's a deeper meaning to it that only them really knows. Taehyung traces the love marks on his neck while his eyes are focus
on the mirror to check his reflection. To someone who just broke up with his hundred years old boyfriend, he looks glowing and Jimin noticed it too. "Aren't you supposed to be upset because you just broke up with the love of your eternal life?" he asked, curious eyes following
Taehyung's every move. "I am upset." Taehyung replied but the tiny smirk on his lips tells Jimin that there's definitely something the immortal isn't telling him. "Then why do you look like you just won a game I didn't know about?" Jimin is still suspicious.
The original hybrid is still sporting a suspicious smile when he finally stood up from his bed. "I didn't won a game you didn't know about Chim! I just made your job easier so how about thank me and seal the deal with BMW now that my psycho boyfriend is gone."
Jimin opens his mouth only to close it again when he heard Taehyung's reaction because first, how the fxck did he know about the offer from BMW? second, isn't he supposed to be sulking that his other half just left him after they broke up? Isn't he supposed to be in pain?!
"Taehyung you broke up with Jeongguk, your mate, your sire and other-" "Jiminie! Do you really think I don't know that? I was the one who broke up with him. Of course I'm aware that we're no longer together." Taehyung cuts him off before he took Jimin's smaller hands to his own.
"But Taehyungie you are acting as if---" "Ssssh, believe me Jiminie when I say that this is for the best. Now, let's not waste our time sulking when we can seal the deal with BMW! I heard Seojoon hyung is back in town too." Taehyung suddenly beams again to Jimin's surprised.
"Y-you know the CEO and owner of BMW?" the human asked and Taehyung almost feels so bad for Jimin. Of course he knows Park Seojoon, the only pure blood alpha who never back down in front of Jeongguk. The leader of the Wooga Pack is a close friend of Jeongguk's parents.
Elders even said that Jeongguk couldn't challenge Seojoon even when the alpha keeps showing his admiration to Taehyung not because the wolf's relationship with Namjoon and Seokjin but because the Supremo himself owe his life to him when he was just a newborn vampire.
"Let's just say that Seojoon hyungie is a good friend of mine and I'm looking forward to be the face of his brand. SO please come on Chim, set the meeting with them and inform them that I'll do the project. Maybe, we could even invite Yoongi hyungie to work with me again."
All doubts and hesitation in Jimin's head immediately vanished the moment he heard the hot photographer's name. "Fine! Then just make sure your boyfriend won't try to sabotage us and-" "Ex-boyfriend Jiminie, he's just my ex now." Taehyung repeated as he touched his neck again.
Jimin might not be comfortable around Jeongguk all the time but labeling him with the word EX sounds so wrong in his ears. But since he's a businessman who got lots of responsibilities in his plate right now, he shove those thoughts away at the back of his head and chose to focus
on what's in front of him and at the moment, it's the international highest paid model, Kim Taehyung. "Fine. Alright! He's now your ex so I supposed I won't need to worry about him popping in during your shoots?" Jimin verified just in case. Taehyung nods with a smile. "Yes!"
"Great! Let me set an appointment to their team then I'll send our---" "Chim, we don't send neophytes when we're dealing with the big fish.. I mean with the biggest wolf. You meet with them and I'll join you as soon as you seal the deal." Taehyung suggested as if he knows
exactly what's going to happen next. Jimin nods and gave him one last look before he finally decided to grab his phone and leave. Taehyung on the other hand is left in the middle of his room, so he has the chance to look at his marks again. "Three days, he gave me 3 days."
***PREDATORS WHO WATCH THEIR PREY IN SILENCE ARE MORE DANGEROUS THAN THOSE WHO ANNOUNCE THEIR ARRIVAL***
youtube.com/watch?v=DwRndY…
Meanwhile, Jeongguk is still livid when he entered their own mansion. He's still trying to calm down when he entered the house and found his parents Namjoon and Seokjin laughing about something. The couple immediately stopped what they're doing and with just one blink of eye,
they are both showering him with affection. "I've missed you so much Jeonggukie my baby, come here." Seokjin pulled him into a tight hug while Namjoon watched them exchange greetings. "Dad..I thought we're not gonna use that this time. Technically, you both are my hyungs now."
Seokjin frowns upon hearing the role he played more than once in Jeongguk's life already. In this lifetime, their family decided to make Jeongguk their youngest brother instead of son because the couple looks too young to pass as his parents. "No one's here Gukkie." Seokjin
replied before he grabs the back of his son's neck again so he could hug him again. Namjoon cant help but laugh at the two because Jeongguk is obviously not in the mood for any skinship at the moment. "What made you upset?" Namjoon asked after a while when Seokjin let him go.
Jeongguk pouts when he remembers those mf mutts who were thirsting over his baby. "Dogs! Why are they even allowed to be in here?!" he whines at his parents knowing exactly what would be their reactions. "Jeongguk!" "Son!" "Fine, I know! Not all of them, but why are there
still uncivilized people who thirst over someone's mate?! I just wanna rip their hearts out and feed it to the rogues!" Jeongguk gritted his teeth but Seokjin and Namjoon remained calm. They're so used to their son already and they know he'll calm down soon too.
"Jeonggukie, you have to understand that even the human eyes would fall into your beloved's beauty. I mean, I knew how it feels to be admired by everyone else too so it's not really their fault to find us beautiful." Seokjin tried to console his son but Jeongguk is still mad.
"Whatever da--may! In the end, we still broke up because of those mutts! I don't care anymore, he could do whatever he wants to do now." Jeongguk said before excusing himself from the two older vampires. Seokjin and Namjoon gave each other a knowing look. "They're at it again."
Namjoon shakes his head off, a little hesitant and doubtful this time because Jeongguk really seem to be in a low mood. "Do you really think they're doing it again? because according to the news the do--I mean the wolf was really badly hurt. What if Taehyung really got upset
this time? Honey, you know the wolves are a bit territorial with their packs and Taehyung is part of their pack." Namjoon said but Seokjin just shakes his head in disagreement. "Have you forgotten that Taehyung might be a hybrid but he's sired to Jeongguk. He would choose him
over his own pack even when it's the whole species of those wolves honey. Believe me, they're fine." Seokjin said, his voice laced with confidence since he's been a witness of how the two younger couple are a bit dramatic sometimes. "How about Jeongguk? He seems really upset?"
Seokjin grins at his husband this time. "Of course he's upset. He knows Seojoon and the other elders of Wooga are back in town. You know how those elders are so fond of Taehyungie. Funny thing is, they're the only ones our son couldn't manage to mess with."
"Well, it's because you taught him well Honey. Our Jeonggukkie would never go against Seojoon because you taught him to be always grateful to the man who saved his humanity." Namjoon joins his husband on the couch while they try to ignore the sound of shattering glasses.
Seokjin smiled at his husband as he tried his best to tune out his son's rage from his room. Their mansion is big enough but Jeongguk still managed to create chaos. "I really hope he won't touch my make up. Kylie just sent it to me yesterday." Seokjin said while fishing out his
phone. "I don't think he will. Our son knows you love them." Namjoon said while sipping on her fresh bear blood from his goblet. Seokjin nods in agreement as he continues to dial on his phone. At this point he knows his son needs a distraction. Besides, he also want to teach
a certain hybrid some lessons. After all, Jeongguk is the Supremo of their clan. No one should make the Supremo upset, not even his own mate. "Hello my dearest Lyza! I've missed you my darling! how about you come visit us in Seoul sweetheart? It's been a while." Seokjin smirks.
Jeongguk is in the middle of his bed sulking. He couldn't believe how he let Taehyung have his way again. Of course he knows exactly why his beloved broke up with him. He knows how the original hybrid is just waiting to get a chance so he could finally seal a deal with the brand
he really wants to work with. He is fine with Taehyung working with any brands but what he hates about it is the fact that his sweetheart will be working with the dogs again, even when he knows that Seojoon is his personal hero, he still doesn't like him even a bit!
The vampire took out his phone from his pocket and dialed someone's number. He knows as a Supremo of his clan, it's not really a good thin on his image to check on a dog but he also knows Taehyung care about every single one of his kind so he still checks on that dog he threw
just a while ago. He remains cold all throughout the conversation and he only let out the air he's holding in his chest even if he doesn't need to when he made sure the wolf is fine. He then dialed another number because if Taehyung would have fun while they're on break, then
he'll make sure the hybrid would regret doing this again. "Yugy, tell the boys we're going out tonight!" he said when the other bloodsucker answered on his first ring. "Where are we going young mas--" "Jeongguk! I told you to call me Jeongguk you mf!" he corrected him first.
"Oh, I'm sorry J-Jeongguk! Anyway, sure I'll the boys we're going out. Is it the usual place?" Yugyeom asked from the other line, his voice laced with excitement because it's very rare for their Supremo to invite them to a night out. Now he wonders if what happened with Taehyung
and the gifts has something to do with this sudden plan. "Nope! We're going somewhere else. We're gonna visit Bangtan Bar this time. I heard the place is great." Jeongguk said when he remembers it's Taehyung and Jimin's hangout whenever he's gone on a trip. He's now guessing
that the two would go there too now that they broke up. The Bangtan Bar is famous amongst wolves so he's pretty sure Taehyung won't waste this chance for him to mingle with his 'cousins' since they never went there together before. "Oh, I thought you hate the smell of the dogs?"
Jeongguk frowns when he heard Yugyeom's words. He definitely hates the smell of the wolves but when he hears other vamps saying that, he doesn't know why but it pisses him off. "WTF?! who told you, you could disrespect them like that? Forget about the plan bloodsucker!"
Yugyeom wasn't even able to apologize and explain himself as Jeongguk already ended the call. He's just about to smash his second phone on the wall when his door suddenly burst open. He doesn't need to see who the intruder is to know that it's Seokjin. He could smell him.
"I see, you just canceled a boys night out! How about a dinner date to replace your free schedule tonight son?" Seokjin asked while carefully picking up the broken furniture on the carpeted floor. Jeongguk's head snapped towards his father. "Dinner date? with you and dad?"
"Oh, I'd love that idea too Jeonggukie but no. Lyza called, she said she's in town. You came home with a bad mood so I figured you would want to chill a bit?" Seokjin feigns innocence while hoping that Jeongguk would believe him. The younger vampire is contemplating whether to
agree or not because he knows Taehyung hates the lady vampires. He doesn't even need to ask why. Female vampires are sly and usually shameless. They really don't have boundaries. They believe that they have eternal lives so they could do whatever they want as long as it pleases
them. They don't believe in limitations as well and they definitely don't respect relationships until they found their owned beloved. "So?" Seokjin asked again. "Ok." Jeongguk replied after some time. "Okay? You mean okay? You're up to it?" the older wanna make sure of it.
"Yes dad. I guess, having fun a little will do me good." he replied while forcing himself to smile. He already knows that it's impossible for him to have fun without his Taehyung but since the hybrid wants to play a game with him, then he'll give him a good round this time.
Seokjin almost jumps in excitement when his son agreed, but since he wants to watch some sizzling drama he tried his best to maintain the calm expression of his face. Good thing that he was once an actor in the 20's. It was so easy for him to convince Jeongguk that its not a big
deal for him. "Great! i know an amazing place in Namsan. You need at least a month to make a reservation there but the chef knows me so I could book a table for two tonight." Seokjin suggested, knowing fully that its jeongguk and taehyung's favorite place. He's waiting for his
son's complaint but jeongguk just nodded at him. "Sure dad, do that. I'll text Bambam to deliver flowers to Lyza then. Do they still live in their penthouse or---" jeongguk is already typing his message when Seokjin suddenly grabbed his phone. "What the f---? dad?!"
Seokjin pocketed his son's phone before he crossed his arms right in front of his chest. "What is going on?! I said im gonna book your date with Lyza in Namsan tower and here you are texting Bambam to send her flowers!" Seokjin said, not sure of his plan anymore because he's
sure Taehyung wont be happy about it. He only wanted to tease his son a while ago because he thought Jeongguk would reject the idea like he always does but the reaction he got is far from what he's expecting. "Dad you're the one who suggested this, besides whats wrong with us
going to Namsan? its just a place! besides, I'm pretty sure tae wont mind it at all.. well, at least not in the next three days." Jeongguk suddenly smirks when he remembers the marks he left on his beloved's body. Seokjin still gave him a suspicious look. "Are you sure?"
"Positive!" jeongguk replied. "When your little game is over, Taehyung wont know i'd be the one responsible for the dinner?" he asked again. "I promise, he wont know dad." jeongguk replied with an amused smile this time. He wonders why an old vampire like his father is still
nervous when it comes to Taehyung. "Alright then son, i'll book a table for two in Namsan tower. Make sure to fetch Lyza on time." seokjin reminded him before he left the room. Jeongguk dives back in his bed with a sly amile this time. "Game is on now my love." he murmured.
***That same evening, Jimin managed to arrange a special business dinner with one of the wealthiest man in the fashion and business world Park Seojoon and his most beautiful talent, Kim Taehyung. And for his unknown reason, the model hybrid wants their dinner to be in Namsan
where he needs a reservation prior to the dinner. Good thing that Jimin knows a lot of people so he pulled some strings to book a dinner for 3 in the restaurant. He also already informed Taehyung about it and with the screaming of the pretty hybrid, he knows he's excited!
Jimin is preparing for the dinner in his own apartment when he received a call from his model. "Jiminie, I know you're always by my side from the beginning of my career right?" Taehyung's voice is so smooth and extra sweet so Jimin knows better. The hybrid is up to something.
"Taehyung-ssi, cut the crap and just tell me what do you want this time?" the manager replied even when he already has an idea what is the model going to ask from him. "Uhhhm, you know it's been a while since I went out alone like really really have fun alone because---"
"You don't want me to come to the dinner because you want to have a dinner date with Park Seojoon, is that it?" Jimin cuts him off already. Taehyung on the other line fake gasps when he heard his manager slash friend. "If you say it like that, I feel like I'm such a---"
"It's okay Taehyung. You can go tonight then. I'm sure Seojoon-ssi will be happy to spend some time with you alone too. But please, make sure nothing goes wrong until the announcement tomorrow. You'll be the face of LVMH now so please, act accordingly and stay out of trouble."
Taehyung almost screams in excitement when he got the permission that he wants from Jimin. He didn't even bother to think about how Jimin reprimanded him like a kid because he just focus on the fact that he'll finally have some fun time alone. "Thanks Jiminie! you're the best!"
The model hybrid ended the call and proceed to his luxurious bathroom. He wanna make sure he looks the prettiest tonight and he knows that his date isn't the reason why he wants to look stunning. He just broke up with his boyfriend but he's sure Jeongguk will keep an eye on him
so he wanna make sure to give him an extravagant show. He smirks to himself when he remembers their previous petty fights. They would break up once in a while as if it's their way to renew their relationship and every time they get back together, they just fall in love even more.
Taehyung knows humans who are always lack of time will never understand what he and his boyfriend is doing. He knows ordinary wolves would think they're insane or maybe even think of them as immature or childish beings, but he doesn't care. This is how his boyfriend and himself
makes their relationship more exciting, besides they have eternity to court each other and make up to one another. "Hmmm, I'm sure he'll get pissed when he learns that I went to Namsan with Seojoon hyung." Taehyung mumbles to himself while scrubbing his already flawless skin.