So, a couple of days ago, Twitter awarded me with a 12 hour timeout. Why? Because I made leftists REALLY mad. They reported me for "promoting violence against other people based on their religious affiliation." I was then forced to delete a tweet.
So, what was the tweet? It was one in which I was lamenting the fact that Jews were unarmed during the rise of the Third Reich, and they were left defenseless as a result. We all know what happened after that. The Holocaust.
But my point was even larger than that. It was that self defense is the most basic of all human rights. Just about anywhere in the world where defenseless people have existed, a genocide has followed.
So, here's the tweet.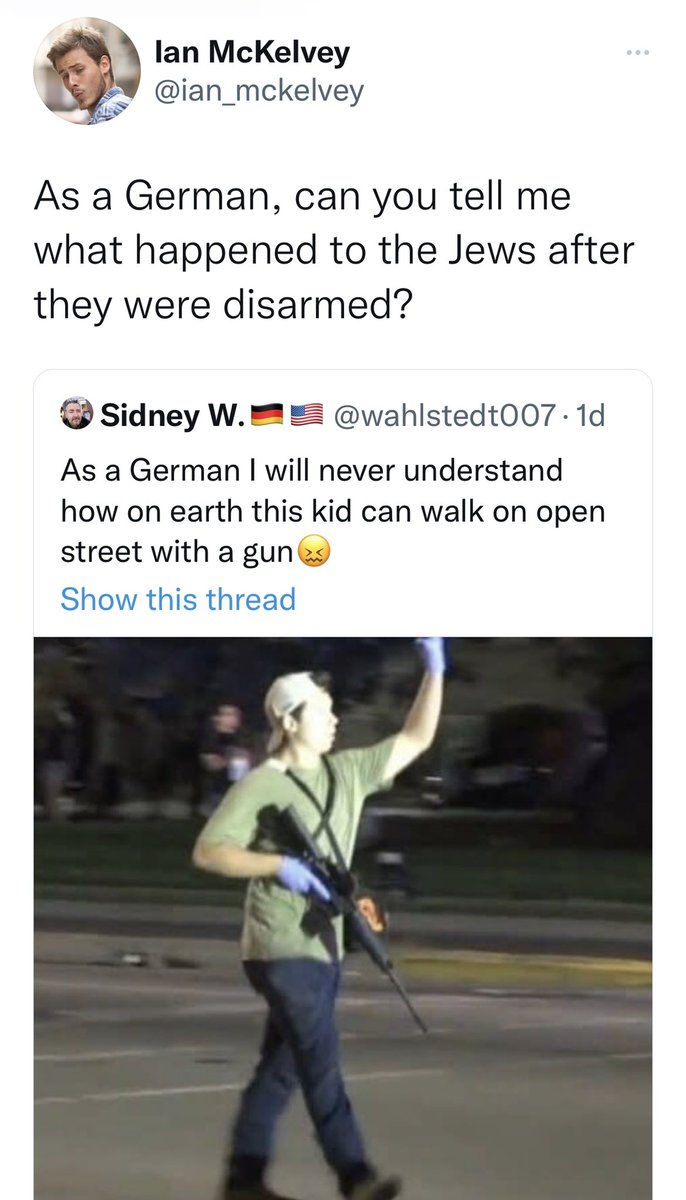 Unwittingly, leftists actually agreed with me, which was quite hilarious. Shot / Chaser
So, was I targeting Jews? Of course not! That's utterly ridiculous. But that didn't stop twitter leftists from reporting me. Their arguments are so hollow that reporting me was the only way they could shut me up. Sad!