How to recognize EARLY VIOLATIONS to manage risk early on in a trade Learn those 3 simple rules to AVOID big losses Thread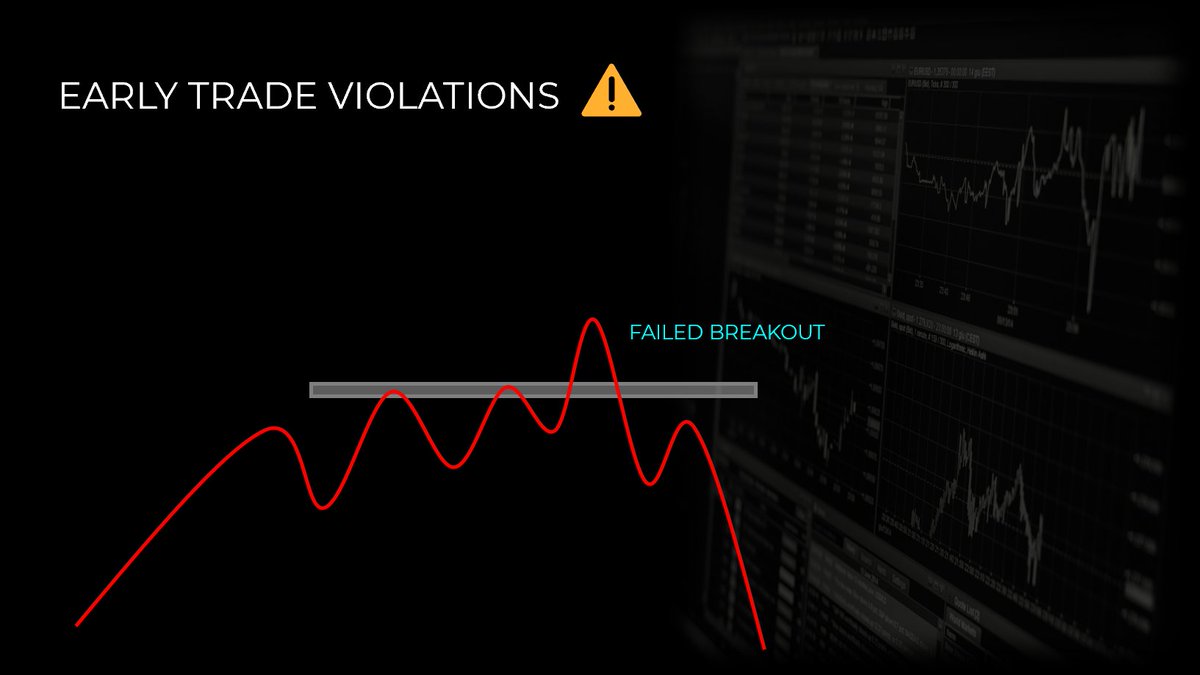 Not every stock entry will work, no matter the fundamentals or how much you did research on it. You'll notice that sometimes they try to breakout a stock only to sell into that strength. In that case, the price will come right back to your entry or below.
You have to anticipate that scenario that happens quite often, especially in the last year or so during a bad market environment. When you enter the stock you have to look for these early cues:
Price breakout powerfully, then pullback slowly to the pivot level • In that case, watch for a simple retest of the level and continue upward. Could simply be an intraday BORS setup.
Price breakout and they are selling it hard BUT without taking out LOD • In that case, I want to give it some time below the pivot to see if it was only a shakeout. I keep the position intraday (if SL does not hit), but did not come back above the pivot by EOD, I close it.
Price breakout and they are selling it hard even below LOD • In that case I sell the position right away without asking questions.
With scenarios 2 & 3, you want to always reset your pivot alert in the case it was a false breakout due to a bad general market day and they try to breakout the stock again the day after. I missed too many opportunities by removing the stock from FL only to see it rocket higher.
Enjoy trading education like this? Every DAY I help new traders: • A daily Market update & Focuslist Newsletter (Substack) • A private Discord channel where you can learn live from me Join over 1,000 traders taking their skills to the next level: primetrading.substack.com/about