1/Our study to examine suicides after Rx opioid reduction has been FUNDED   It's called CSI:OPIOIDs-V We'll look at suicides in Veterans & non-Veterans   Our outcome target is to help clinicians & healthcare organizations act to prevent these deaths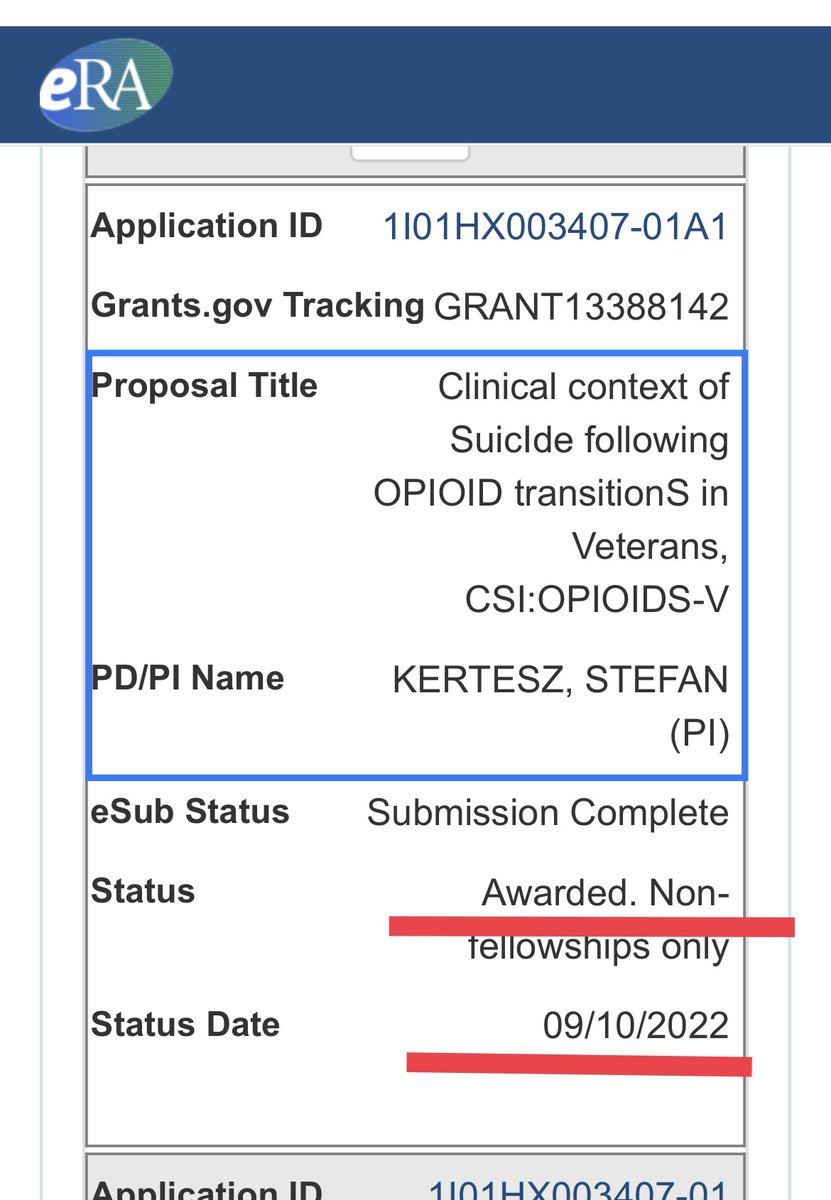 2/We are compelled to study these suicides because (a) they're alarming, and (b) they occur as part of health care changes justified as being "for safety"
3/Our team of suicide, opioid & pain scholars chose a unique approach for this study
:psychological autopsy. I wish to explain why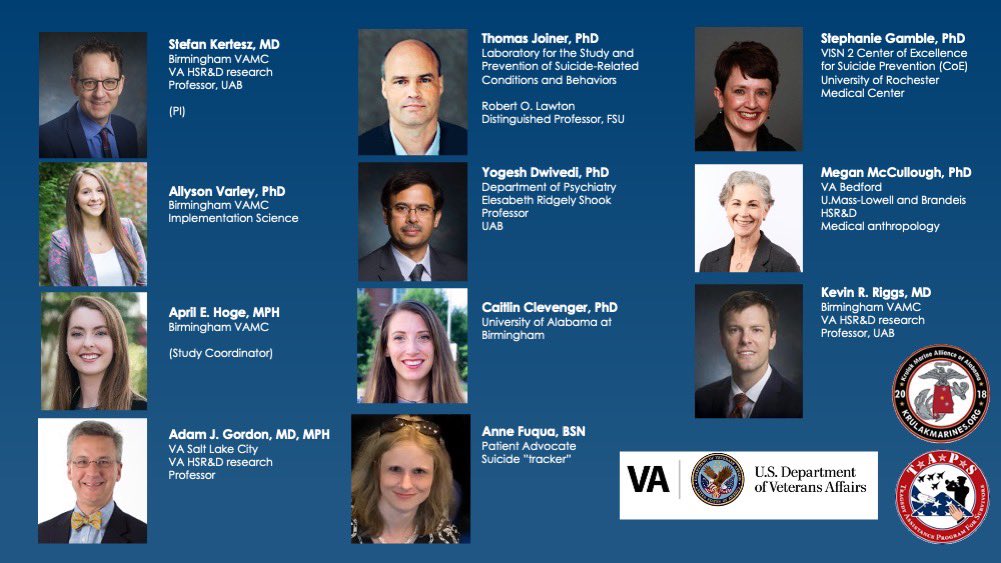 4/Most studies of Rx opioid
apply stats to calculate a "net" effect, as if the effects are *uniform*!
  We know the the "net" effect is often "harm" But most of what explains why there are BAD outcomes, vs GOOD ones, is *unknown* - which we detail in @JAMA Network Open
5/The limitations to big database studies are clear:  
By design, they factor OUT most differences between patients, and their life contexts, as *nuisance variables*  
Even if researchers wanted to look at these key factors, the retrospective databases don't reveal them
6/To illustrate the *special* importance of looking at individual suicides, consider a comparison from a different domain: airplane crashes. In this video, I focus on the explosion of TWA Flight 800 in 1996
7/If we apply today's opioid research methods to airplane
crashes, we'd:
make a database comparing
that stayed up to
that crashed, based on standard data for all
We would NOT look at facts unique to crashes ("black boxes") because they're not available for all
s
8/But in the USA, when an
crashes, investigators collect *every fact that can be gotten* about THAT crash. With TWA800, that led to safety recommendations
9/In the context of SUICIDE, by analogy, that kind of investigation is called "psychological autopsy" that combines interview & record review.  It has been used since 1963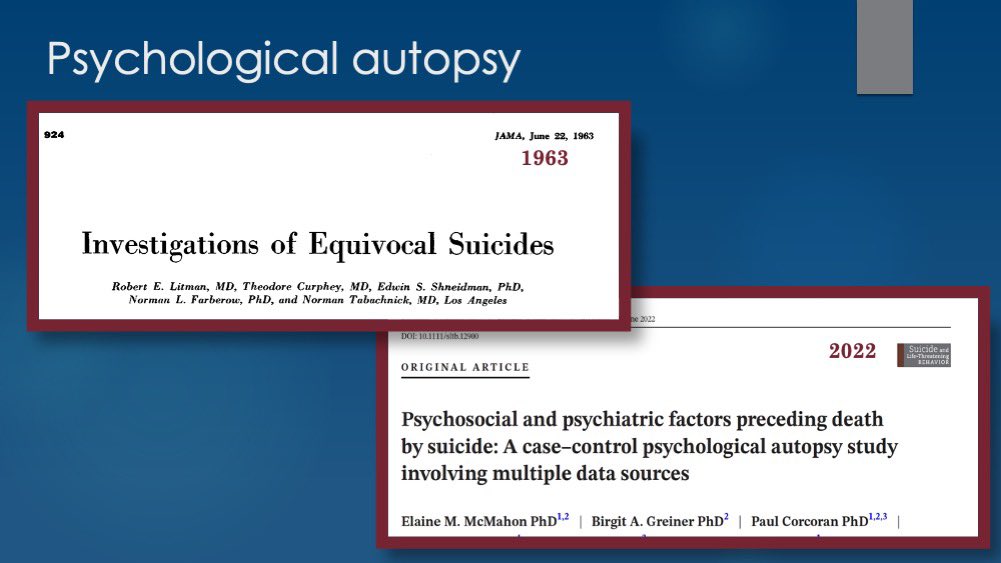 10/Here are *some* of the MANY questions we can get at with psychological autopsy "How many shared concerns with family & friends?" "Was there an impasse in clinical care?" More in the pic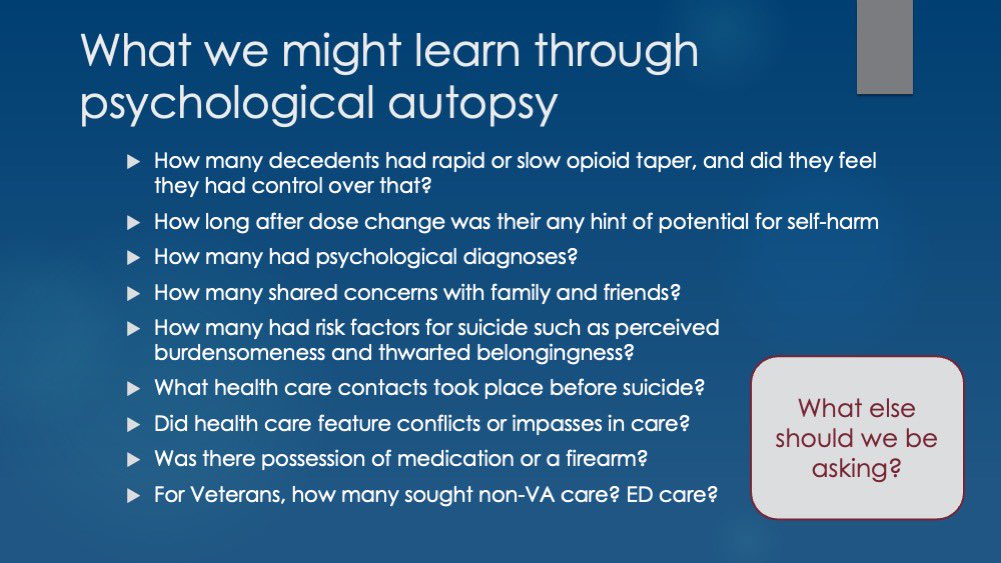 11/What other questions do YOU think we should ask?
12/ This work could protect future patients! But there are challenges to the work:   Ethical research requires voluntary recruitment of bereaved survivors There's no public registry or database we can pull from   So we must *solicit the public*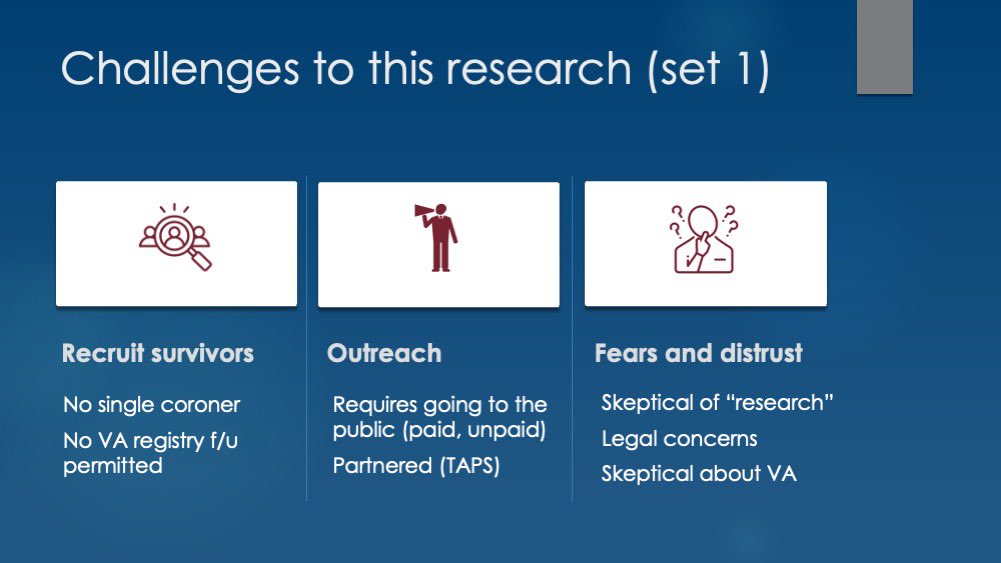 13/ We have to do our best addressing distrust between survivors and both: a)    Healthcare b)    Researchers   We know researchers can be exploitative, not protective
14/ Transparency is essential. We've been transparent since our pilot study in 2020. Our detailed briefing is available on Youtube. youtu.be/a8-GIE65UXQ
15/So how will CSI:OPIOIDS-V work? Many steps, simplified:
Outreach
A screening survey for people considering our study: go.uab.edu/csiopioids
A more detailed survey, an interview, and a medical record review with a subset Together, that's psychological autopsy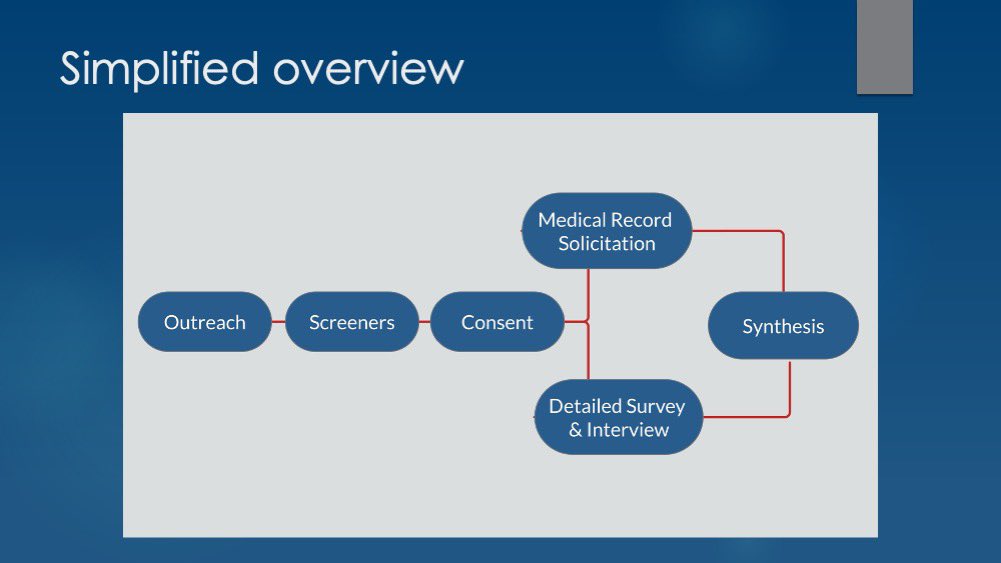 16/We'll report what we learn, as we learn it. Many, like @National Pain Advocacy Center & health care leaders are advisors   Together we WILL make recommendations We'll submit our work to stringent peer review: we will NOT hide our findings We will maintain the strictest ethical standards.
17/ If you know someone:   A person who is a family member or CLOSE friend who lost someone to what might have been a suicide after prescription opioid reduction, Let them KNOW about us. go.uab.edu/csiopioids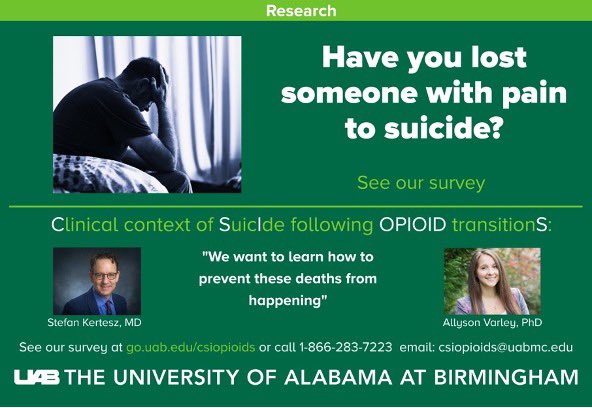 18/If you know an organization that has reach to bereaved survivors, let them know about us too! Reach out to them, and reach out to me in DM.
19/Our first major grant funding is from the Health Services Research & Development branch of the US Department of Veterans Affairs, and we received pilot funding from Krulak Marine Alliance of Alabama and Department of Medicine at @UAB. We thank all of them.
20/We are proud to partner, as well, with the Tragedy Assistance Program for Survivors @TAPS This is a leading nonprofit that cares for the families of America's fallen heroes taps.org
21/We offer special thanks to the patients & families who told us how much this means to them. & to: April Hoge @Adam J. Gordon 🇺🇦🇺🇦🇺🇦 @UAB CAPPI @Allyson Varley @Megan McCullough @Anne Fuqua 🇺🇦 @National Pain Advocacy Center @Caitlin Wolford-Clevenger, Ph.D. @UAB Thomas Joiner, Yogesh Dwivedi, @Beth Darnall, PhD @VA HSR&D