Why Ethan Nwaneri's Debut is a Big Deal (Aside From the Obvious Reason), a thread: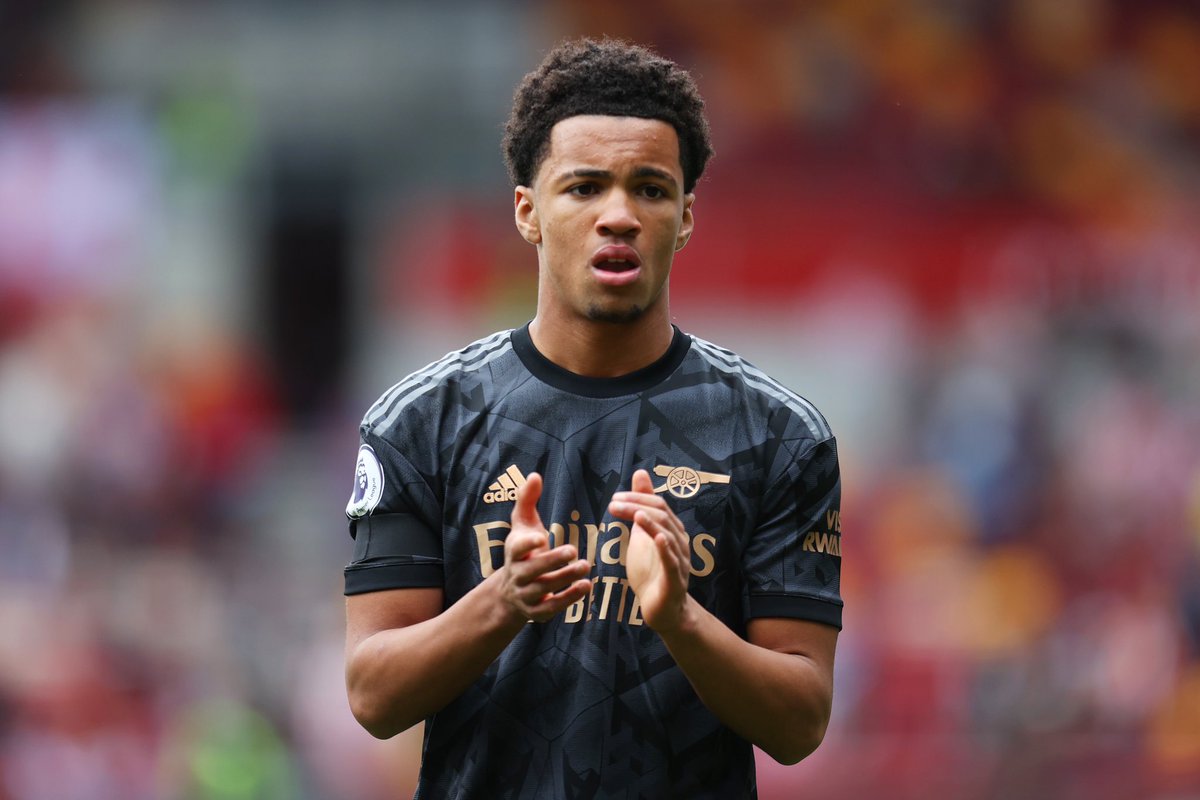 On Sunday, Arsenal defeated Brentford in a comfortable 3-0 away victory. Not only did the Gunners guarantee they'd sit at the top of the table for the duration of the international break, but Mikel Arteta also used the occasion to make history by giving a debut to Ethan Nwaneri.
At 15 years and 181 days old, Nwaneri became the youngest player to ever appear in the Premier League or any other iteration of the English top flight when he replaced Fábio Vieira two minutes into stoppage time. While he only managed one touch, his name's now on everyone's lips.
But why did Arteta see fit to bring such a player as part of the squad, let alone give him substitute him into a Premier League match? Yes, Martin Ødegaard and Emile Smith Rowe were injured. Yes, Sambi Lokonga had already replaced Thomas Partey. But Matt Smith, who had been…
… part of Arteta's squad that won the 2020 FA Cup, was available on the bench. What spurred Arteta to opt instead for the academy player who had only made his U-21 debut a few weeks prior? Arteta himself claimed that it was just a feeling, but the manager has established…
… himself as a shrewd and calculating operator. Handing a 15-year-old their PL debut on a whim doesn't seem like his style. And unlike what some "pundits" might suggest, it wasn't to make himself the man who deployed the youngest-ever PL player. So what might be the real reason?
Nwaneri has been a standout player right from the very beginning. In Sky Sports' article about the young Englishman, a Manchester United scout who has been watching him since his U-13 days refers to Nwaneri as a "Grade A academy player" and recounts how he wanted to sign him.
Then of course is the story recounted by Alexander Tardios, the headteacher at Nwaneri's school. According to Tardios, at the school's academy trial day, Nwaneri was so clearly better than the rest — including actual academy players — that he was asked to come off because…
… no one else could touch the ball with him there. It took eight minutes for Nwaneri to earn a full scholarship. Afterwards, Tardios texted a football expert friend of his. When he asked if the friend knew of Nwaneri, the response was, "Yes, he's spectacular."
Nwaneri has enjoyed a meteoric rise at Hale End recently. In February, he made his first start for Arsenal's U-18 side against Reading's U-18s. At 14 years of age, he finished that match with two assists as his team won 4-2. Performances like these have no doubt caught the eye…
… of academy manager Per Mertesacker, whom Arteta mentions having discussed Nwaneri with. Even Granit Xhaka has noticed Nwaneri's talent, having coached Arsenal's U-16s recently.
But of course, good players draw attention from outside their club as well. In addition to United, Liverpool and Manchester City are also reportedly interested in signing the player. The Times have claimed that this external attention has inspired Arsenal to fast-track Nwaneri…
… in the hopes of keeping him in north London. Having him train with the first team, including him in the squad to face Brentford, and giving him those record-breaking Premier League minutes are all likely part of that accelerated process. In short, Nwaneri featured on…
… Sunday because he has the appearance of a generational talent. According to Adrian Kajumba, the player is tipped to surpass the likes of Cesc Fabregas and Jack Wilshere. A former Arsenal coach told VAVEL a few weeks ago, "At the moment, we've got two U16s where if I had to…
… pick out a top ten of all the players I've known of in 30 years of being at Arsenal these two would be in my top ten, they're outstanding." This statement was made in reference to Nwaneri and Myles Lewis-Skelly. So the noise out of Hale End is that Nwaneri is likely one of…
… the best talents the academy has ever produced. The reason this is such a big deal is that Nwaneri's talent is so great it has seemingly compelled the manager of a team that currently sits in first in the most competitive league in the world to go out of his way to give…
… the Hale End player minutes in that league. This is not the first time Arteta has helped try to convince a young player to stay. However, Folarin Balogun did not make his Premier League debut until after he had been convinced to sign on. Omari Hutchinson, despite repeatedly…
… making the matchday squad last season, never made his senior debut and is now a Chelsea player. Even William Saliba, who has the makings of an all-time great at his position, was not afforded competitive minutes until the beginning of this season. So Nwaneri's debut at such…
… a young age suggests that he is either (a) so immensely gifted that even the first team manager believes it is imperative that Arsenal pull out all the stops in order to keep him at the club, or perhaps even more astonishing, (b) he truly is ready to be around the first team.
In any case, Arsenal have now done something that most of the other big clubs could not: they have made Nwaneri a star. Not one who will remain in the public discourse throughout the rest of this season, but a star nonetheless. His name is in the record books, likely for…
… quite a while. He has been a primary topic for much of this week. He will be an inspiration to the rest of the players at Hale End, and probably something of a celebrity among his peers at school. His platform has been elevated with his social media following ballooning…
… in the days after his debut. Arsenal did that for him. They have shown that they are willing to do what it takes to make him part of the club's future. And if that message gets through to Nwaneri, Arsenal may truly have another special player in the first team soon enough.
If you made it down here, I'll reward you with a tweet featuring an embarrassing photo of myself when I was Ethan Nwaneri's age. And if you enjoyed, retweets/likes/follows are much appreciated. I'm trying to do these threads consistently, so look out for the next one. COYG.