Master Python For Free With These YouTube Resources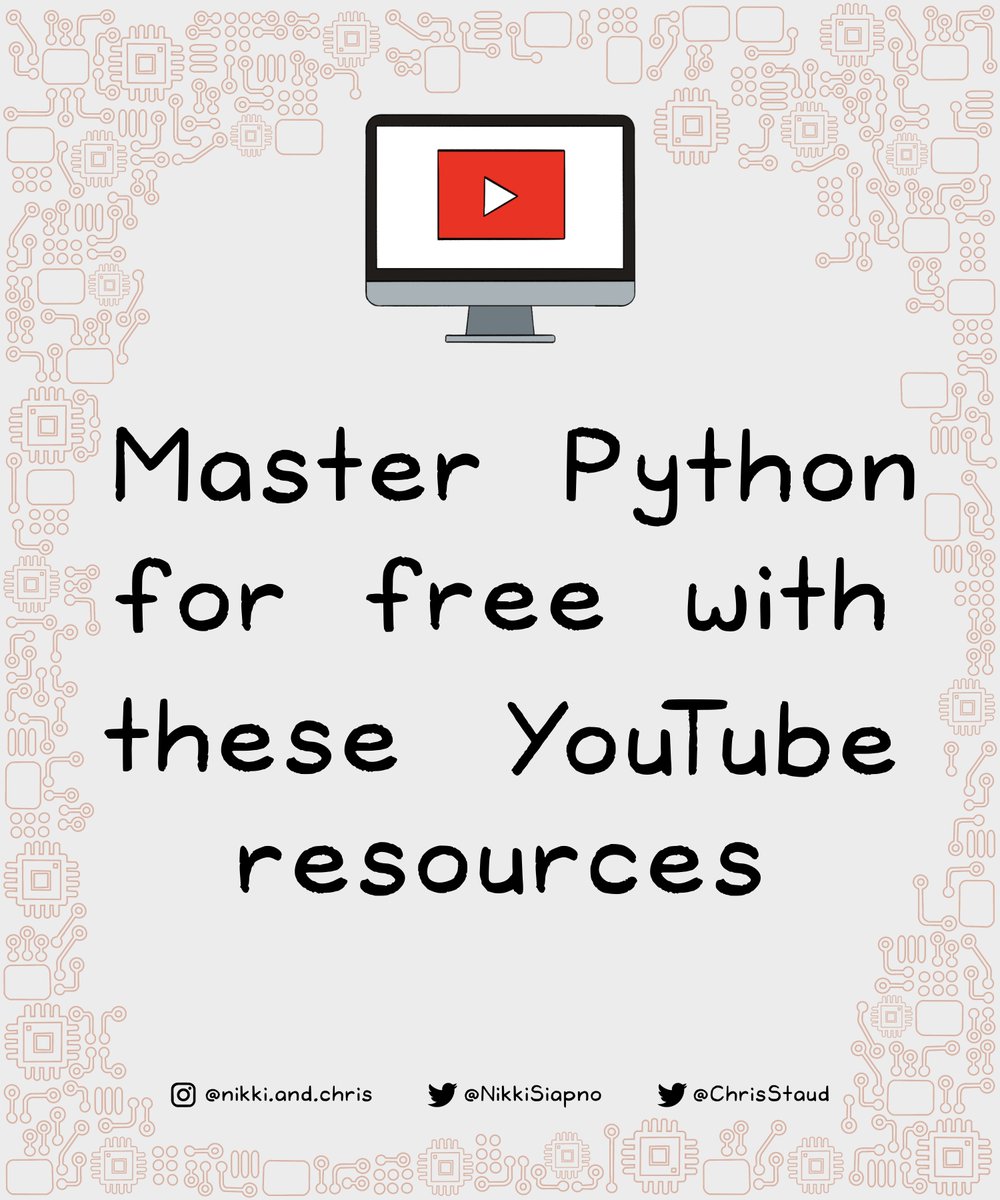 1. Python Tutorial - Python Full Course for Beginners (6 hrs) Programming with Mosh is a channel that makes learning to code so simple and fun. His free 6 hour video is packed with everything you need to start building with Python.
youtube.com/watch?v=_uQrJ0…
2. Python for Beginners - Learn Python in 1 Hour If you don't want to dive straight into Python, then Mosh's 1 hour introductory video is for you. It briefly touches on every basic Python concept you need to kick-off your learning.
youtube.com/watch?v=kqtD5d…
3. Learn Python by Building Five Games What if you could build games while learning Python; sounds like fun to me! With Free Code Camp's 6.5 hour tutorial, you'll learn Python and have 5 games to add to your portfolio
youtube.com/watch?v=XGf2Gc…
4. Learn Python - Full Course for Beginners Ask any dev their fave coding resources and Free Code Camp will likely get a mention. This is because they produce high quality, in-depth material and their 4.5 hour Python video is no exception.
 youtube.com/watch?v=rfscVS…
5. Python Full Course for Beginners There's no better way to learn than deep immersion and with Bro Code's 12 hour video you'll get exactly that. You'll even create 7 projects along the way.
youtube.com/watch?v=XKHEtd…
6. Python Tutorials Technically not a single a video but this playlist is so well-structured so I think it's worth a mention. With a playlist, you can navigate or go back to a specific topic you're looking for.
youtube.com/playlist?list=…
That's a wrap! If you enjoyed this thread, don't forget to like, comment, and retweet the first tweet! I create threads, and hand-drawn illustrations to level up your software development game
Follow @Chris Staudinger for more free tips and free resources.
Master Python For Free With These YouTube Resources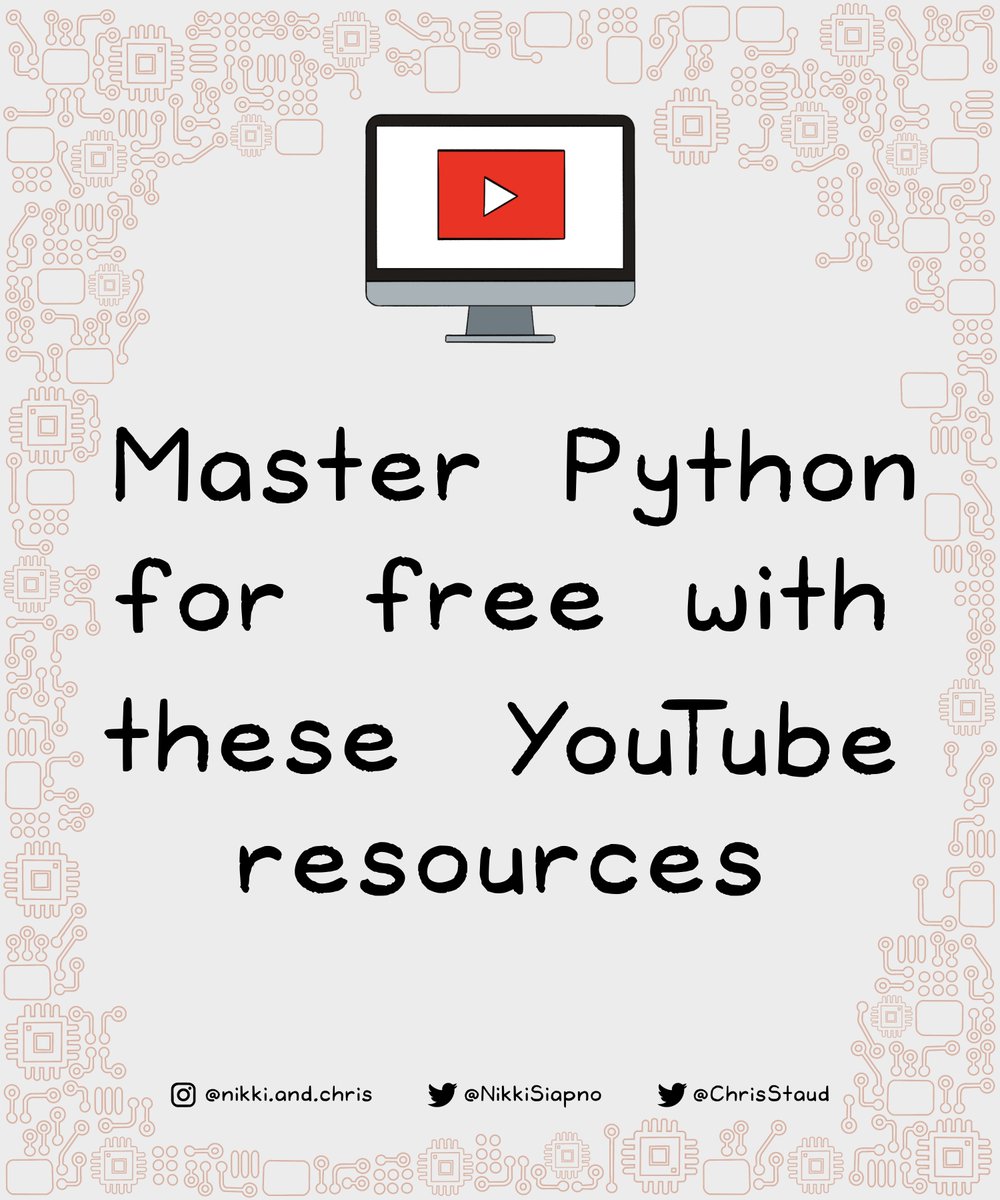 Show this thread