#ELLECoverStar: "As with the pageant, various turning points in her life came through impulse. The truth is, she easily admits, she did it to feel cool.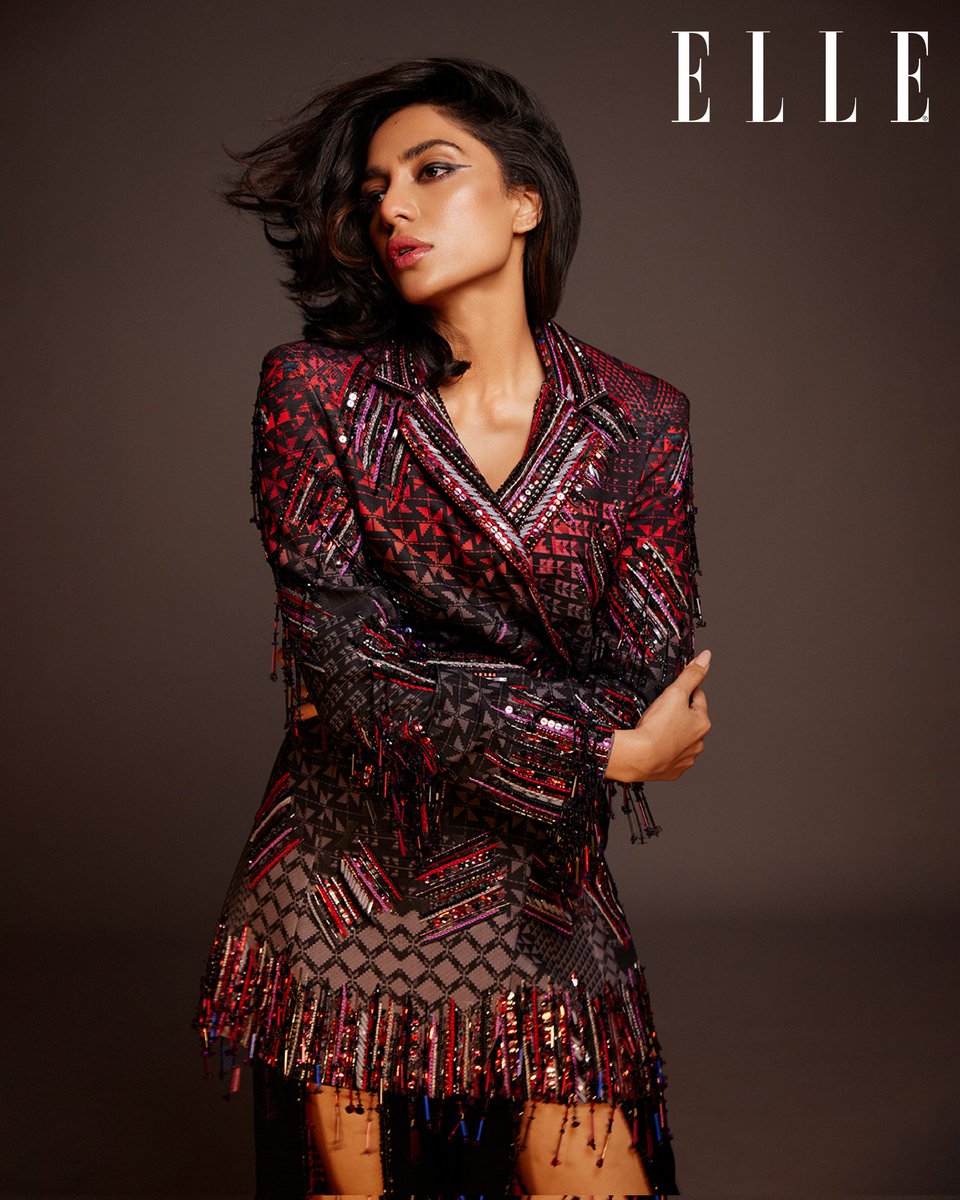 She explains how she was searching for validation, but was hit with so much more. 'I was young. The kind of young that did not grow up in a metropolis.' A part of her wants to laugh off her naïveté, but she is gentle with this past self, mourning her softly,
'There was an innocence before...' Then referencing the loss of it, 'I say this without bitterness or resentment, but those were not good years.' I witnessed those years. When it's Sobhita's turn to shoot she's laced into a precarious swimsuit. She arches her back shyly.
It's common for the other calendar girls to watch, and today is no exception. They snigger, cruelly whispering about her body.
Sobhita isn't the same reed-thin size as them, that's for certain, but there's no denying–and just as I think it, the photographer looks up and says to their annoyance–'She's so sexy.'"
On @Vanathi: Multi-colour acrylic embroidered gown (Diffuse collection) by @manishmalhotraworld.
Content director & editor: Kamna Malik Photographer: Taras Taraporvala Jr. Fashion Editor: Shaeroy Chinoy Words: Karuna Ezara Parikh Hair: Justine Rae Mellocastro Make-up: Eshwar Log Production: CutLoose Productions Editorial Assistant: Riya Suresh
Assisted by: Komal Shetty, Kawya Gharat (styling), Omisha C (make-up), Mitesh Mirchandani (photography) Artist's management agency: @Spice