If you are an SEO, develop your skills in overlapping disciplines: 1. Writing 2. Reading HTML / CSS / JS 3. Design Basics 4. Analytics & Data Interpretation 5. CMS Familiarity (WordPress, Wix, Squarespace, Webflow, Hubspot, Drupal, etc) SEO is WAY more than keywords & backlinks
1. Writing If you can't write, you aren't a good SEO. I don't make the rules. It doesn't matter if it's content (educational / entertainment) or copy (sales). A strong grasp on language is required in order to meet technical SEO standards like Metadata.
2. Reading Code Right click on any web page, see 'View Source' and 'Inspect'? 'View Source' shows you HTML that was delivered from the web server to your browser 'Inspect Element' is a dev tool to look at the state of the Document Object Model (DOM) Tree Why does this matter?
Why do you need to view source code? It's the easiest way to check at-a-glance... Title tags Meta descriptions Heading tags Scripts Security Rendering of the main elements Hidden files that shouldn't be Analytics snippets Meta robots tag Page load time and much more!
3. Design Basics - What I referring to? Site Architecture / Navigation Core Web Vitals Responsiveness Site / Back-End Tech Stacks These are considerations that SEOs need to bring to a Graphic / Web Designers attention. You don't have to be a master but familiarity is key.
4. Analytics & Data Interpretation It's not enough to use tools like Search Console, Analytics, SEMrush, & AHREFS to look at fancy graphs and print off "audits". SEO for a site varies based on needs. Ecom? B2B? Brick & Mortar? A one-size-fits-all approach won't work.
Visibility low? Check crawlability & metadata. Bounce rate high? Check page load speed & content above-the-fold. CTR low? Check your page structure & copywriting. It's not enough to have the data, you have to DO SOMETHING WITH IT.
5. CMS Familiarity WordPress, Squarespace, Webflow, Wix, Drupal, Hubspot, Ghost, GoDaddy, even fucking CANVA at this point ALL have a website builders You should be aware of the limitations within each platform & how to fix common issues Will save you a lot of headache later
These 5 skills will enable you to cover the overlap that SEO has with other business functions. You should be a jack of all trades (this list) TO BE a master of one (SEO).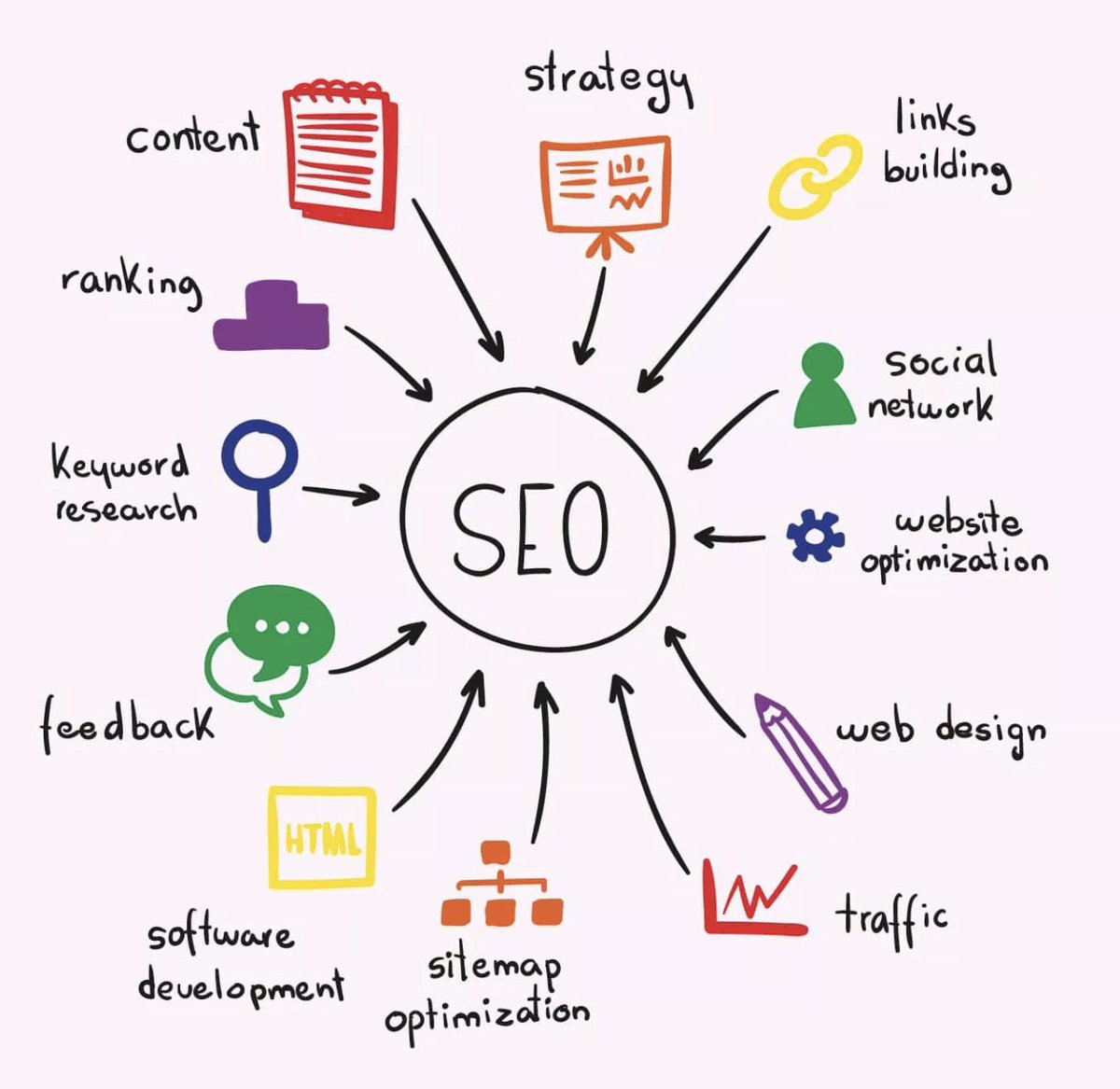 New to SEO and frustrated with your current lack of traffic and visibility? Do yourself a favor, clear an hour from your calendar, and get ready to learn like you never have before I have answers to questions you can't put to words — into Google
SEObyVIC.com
If you enjoyed this thread, show it some love. If you didn't, why the fuck are you on the last tweet in the thread? Weirdo. twitter.com/SubtleBodhi/st…
If you are an SEO, develop your skills in overlapping disciplines: 1. Writing 2. Reading HTML / CSS / JS 3. Design Basics 4. Analytics & Data Interpretation 5. CMS Familiarity (WordPress, Wix, Squarespace, Webflow, Hubspot, Drupal, etc) SEO is WAY more than keywords & backlinks
Show this thread
@Thread Reader App unroll por favor