BREAKING: An Arizona judge just ruled that a near-total abortion ban from 1864—before Arizona EVEN BECAME A STATE—can take effect immediately, citing Dobbs in her decision. Are you registered to vote yet?
Her decision says that because of Dobbs, the sole reason for the injunction blocking the old law is gone and she should allow it to be enforced. Under that law, anyone who performs a surgical abortion or provides drugs for a medical abortion can face 2 to 5 years in prison.
"The Court finds an attempt to reconcile 50 years of legislative activity procedurally improper in the context of the motion and record before it. While there may be legal questions the parties seek to resolve re AZ statutes on abortion, those questions are not for us to decide."
What's so egregious about judges like this is that they know that Dobbs was unconstitutional. If you believe that "well, this law was only being blocked because of Roe, and that's gone" is a valid reason to revive laws from before the end of the Civil War, RESIGN FROM THE BENCH.
There was no constitutional basis to overturn Roe & Casey; they did it because they could and because it's what they were installed by the Federalist Society to do. Alito himself had to rely on "legal thinkers" from 17th century England to base his 'opinion' on.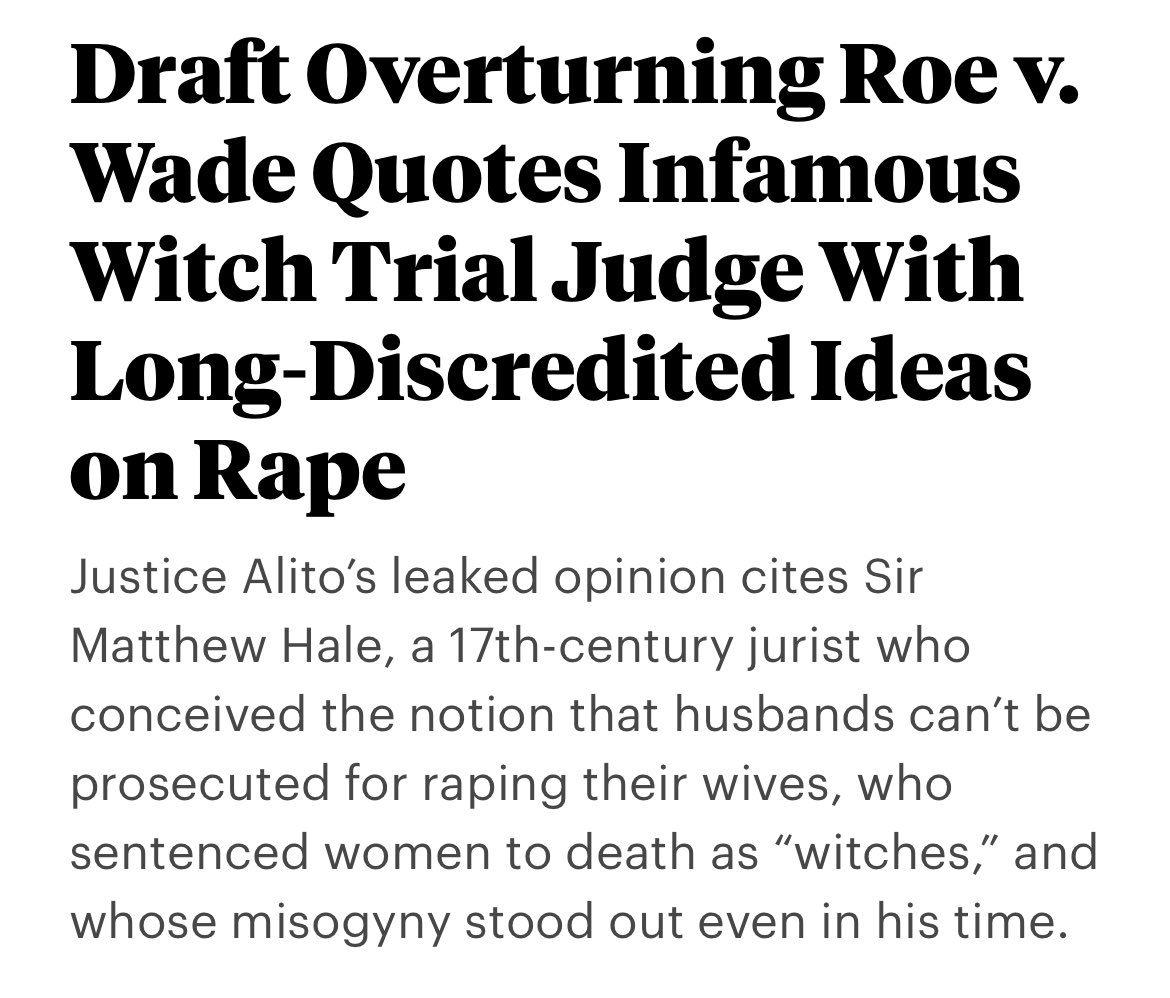 I wrote about how agonizingly terrible Alito's draft opinion was when it leaked—and he didn't bother using the 14 subsequent weeks before finally issuing it to improve or edit it at all. There is no way to make a compelling legal argument for ending Roe. twitter.com/amoneyresists/…
My take on Alito's brief to overturn Roe is that he's a terrible writer who hates women, knows his argument makes no sense, endlessly contradicts himself, distorts the Constitution and history, and will end all privacy rights protections and make judicial precedent meaningless.
Show this thread
If only we could rely on our judicial institutions to not only interpret the Constitution in ways that don't entirely upend the past 50 years of precedent, but that also take into account facts we've learned about abortion and maternal health since the 17th and mid-19th centuries
A national abortion ban would result in a 24% increase in deaths for all women and a 39% increase in deaths for non-Hispanic Black women. There is nothing pro-life about Republicans' forced-birth movement.
Show this thread