Helpful introduction to (G)I-DLE / (여자)아이들 or

#GIDLE

=》Debuted on 2nd May 2018. So,They ARE one of the 4th GEN groups =》They debuted with Single LATATA from their first ep I AM. =》Unlike most K-pop Groups, (G)I-dle are directly involved in the creation of their music.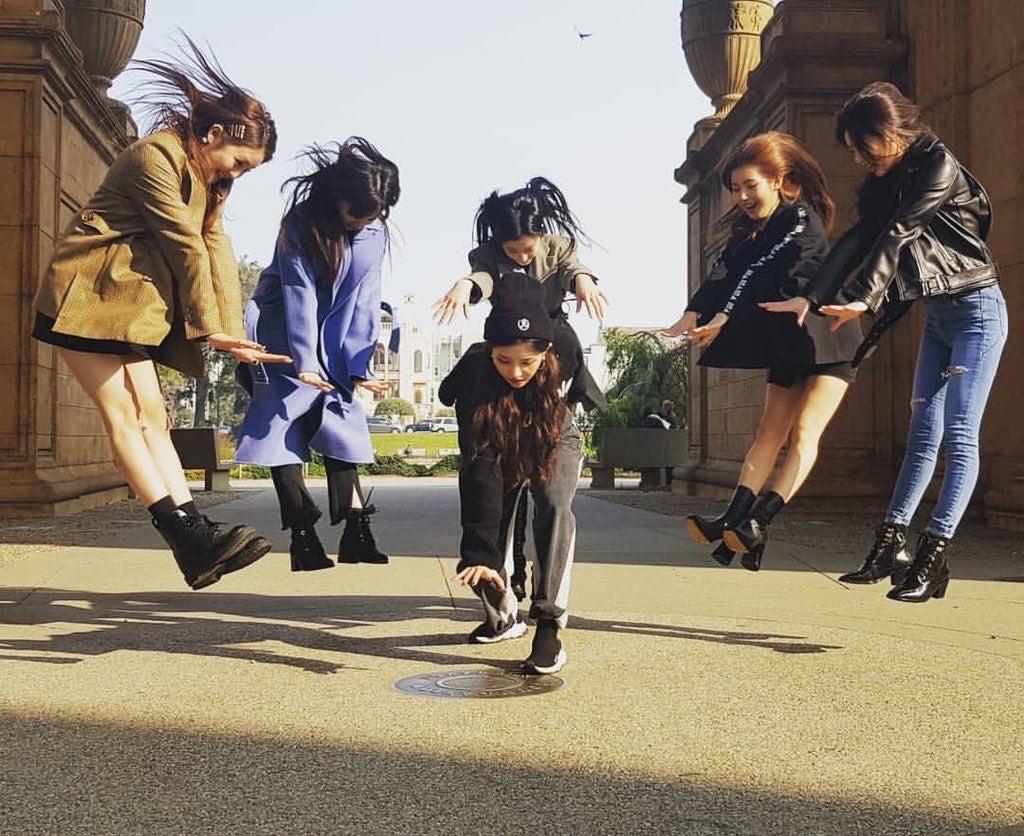 =》Self Produced Queens as Only 2 songs from their entire Discography doesn't include the members as lyricist or producer. =》 CONCEPT QUEENS as their discography includes multiple genres and variety of concepts behind the releases.
How was the group's name GIDLE created ? =》Soyeon revealed that the name "Idle" (아이들) came to her when she was composing the "Idle Song". She then recommended IDLE to Cube Ent. And later on the name was finalised. (-Soyeon on interview with THE STAR)
What exactly does (G)I-DLE mean? =》아이들" (aideul) means "children" =》 "I" standing for individuality and Dle" (deul) as the multiple form of "I" meaning multiple personalities gathering together to form one group.
Into the members? (G)I-DLE debuted as a 6 member group but after Soojin's departure on 14th August 2021, They have been promoting as a 5 member group. The 6 members (from oldest to youngest) are : Miyeon Minnie Soojin Soyeon Yuqi Shuhua Positions + clips included below!
MIYEON- -Main Vocalist -Distinct High Pitched Head voice -Visual -Korean -Born on 31st January 1997 -Debuted as a soloist on 2022 with mini album MY with title track DRIVE
MINNIE- -Main Vocalist -She is known for having distinct Dreamy Vocals that nobody else has. -Producer (11 songs credits) -Thai -Born on 23rd October 1997
SOOJIN -Main Dancer, Vocalist -Known for her strong presence on stage. -Korean -Born on 9th March 1998 -After The bullying Accusations, she left the group On 8th September 2022, statement of her being innocent was released. -She will forever be part of GIDLE in our hearts.
SOYEON -Leader -Main Rapper, Lead Dancer, Sub-Vocalist - Established herself as One of the BEST RAPPERS IN KPOP. -Main producer (74 song credits) -Korean -Born On 26th August 1998 -Debuted as a solo artist in 2017 with Single JELLY -Released 1st solo ep WINDY in 2021
YUQI -Lead Vocalist, Lead Dancer -Renowned Deep Voice -Face of The group -Producer (8 songs credits) -Chinese -Born on 23rd September 1999 -Debuted as soloist with 2 tracks BONNIE AND CLYDE and GIANT from single album A PAGE in 2021.
SHUHUA -Vocalist -Also called Voice chameleon because she doesn't sound like herself in every other songs. She just changes her voice according to vibe of the song. -Visual -Taiwanese -Born on 6th January 2000 -Savage for Life, Doesn't let herself limited into idol norms.
GIDLE's entire discography consists of: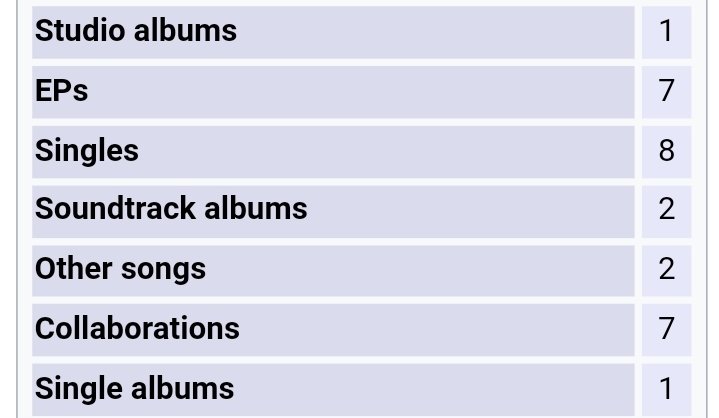 GIDLE's all album sales -source:Wikipedia GIDLE is already the best selling artist in Cube Entertainment.
GIDLE started as a small girl group from a label with bad reputation that noone cared about. After the performance on Mcountdown, they went viral and that's how they climbed on charts and eventually became famous among GP.
GIDLE has always been a group with strong digitals but the physical sales were not high compared to groups from big labels. But the recent album I LOVE sold over 800K units and raised our expectations for next comeback.
Though GIDLE's digitals have been high, With the 2022 comebacks TOMBOY and NXDE, they topped all charts in Korea and charted Globally rising their popularity more than ever. On 2022 only, They got PAK(perfect all kill) with 2 songs being the only 4th gen group to do so.
GIDLE has already created strong foothold in Korea and China. Though they are still not as popular internationally compared to groups from 4 Big labels, they are ready to breakthrough anytime.
With the increase of popularity, the hate for the members from different fandoms is also increasing and that's why LETS FIGHT TOGETHER but not with Toxicity.. THANK YOU and LOVE YOU BTW stream Tomboy for Better Quality of Life