-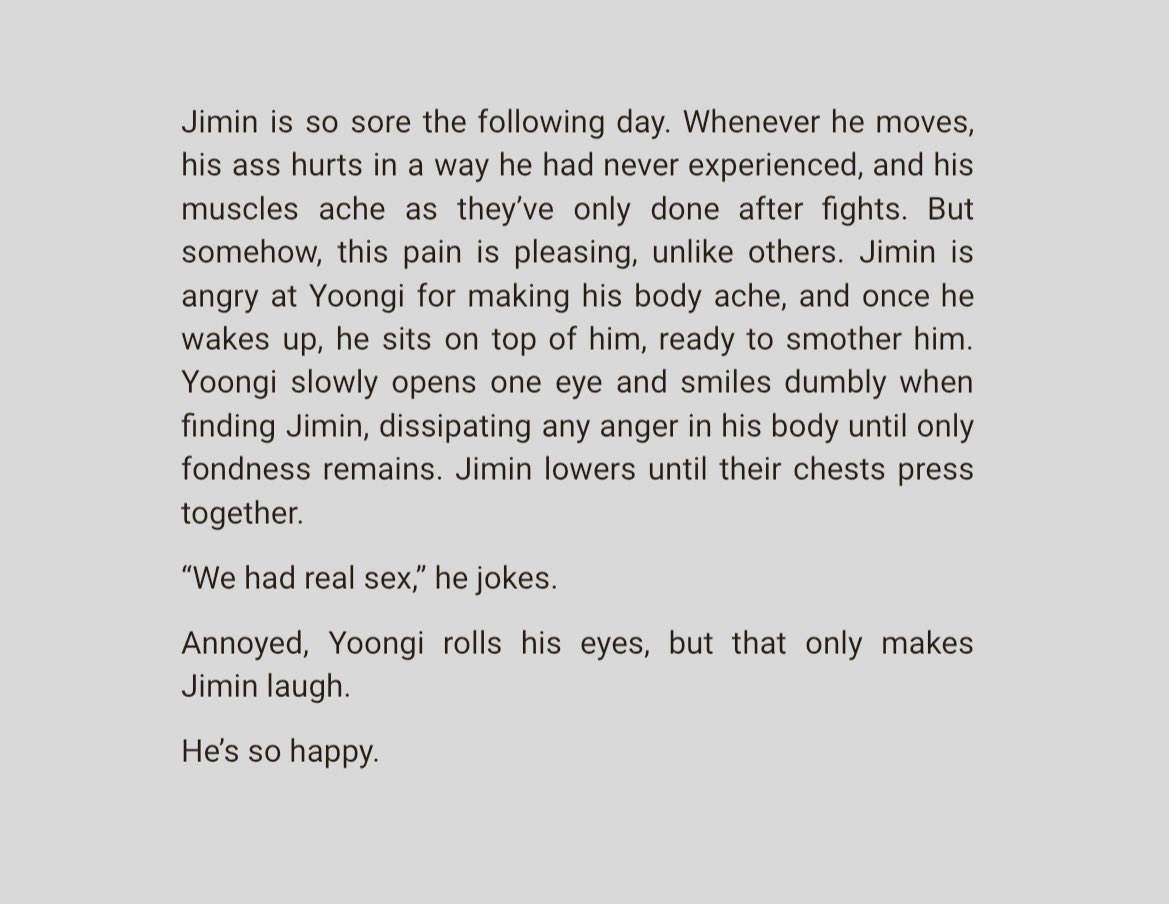 - the end -
i always knew i wanted to write this ym being intimate but i was so unsure about how it should go and i wouldn't have written it if my friend miri hadn't asked for it but once she told me she wanted it, i had to take a lot of decisions for jms character and how the text should be
it had to be different from the original bc it's a different moment so it's probably not as smart as the first part but i kept the format and i ditched the old colors and tried something new with white and orange/red to represent this new calmness ym have with a spark of fire
and i didn't want them to suffer anymore so instead i opted for this -i hope- very realistic and normal approach to sex even when there's still some doubts. anyway i hope it was a good read as a companion to fight stories and if you can, try not to compare. thank you for reading!
Tony Montana (with Jimin) Produced by Agust D
Follow on Twitter
Missing some tweets in this thread? Or failed to load images or videos? You can try to .