Okay so, buckle up I have some wild stories about this guy. So, this guy, Johnny, showed up to Ukraine and joined the Legionnaires. From what I've heard, he was "eccentric" from the time he showed up, but it was attributed to the fact that Johnny boy wasn't the sharpest crayon in the box. Upon arriving, he declared his intention to become a chaplain for the legion, going as far as to write "Priest" on his plate carrier( except he spelled it wrong) On more than one occasion he loaded a belt on a machine gun backwards, claimed to be able to read Ukrainian and Russian (He knew what sounds the letters made but not what the words meant.) Once they got to combat operations, Johnny was a decent soldier. Things began to change however after a certain hard battle, when he was rotated away from the front lines, and he decided to get extremely intoxicated and started pissing on the legions vehicles. He was told stop and didn't, and eventually ended up pissing in the trunk of one of the vehicles that was filled with gear, food, supplies, a machine gun after he was told that the convoy wouldn't pull over in a stretch of dangerous highway for him to relieve himself. Essentially, he was told that he was a fucking disgrace and that he was fucked when they arrived back to the front, because they found that he had a mini keg of beer in his rucksack, and had been drinking all day. They arrive back to the front, and Johnny is told that he is being put under arrest. He doesn't like this, not one bit. He attempts to start fighting the other soldiers, even taking swings at them , until he was promptly rendered unconscious via a swing of a rifle butt. He wakes up in a house under guard, and then decides to jump out of a window, in the middle of the night without shoes or a shirt on, and run away. After it is discovered that he has gone away, it comes out that Johnny may be in possession of a grenade. He runs to a nearby village, which has been abandoned, and steals a woman's clothes from one of the empty houses.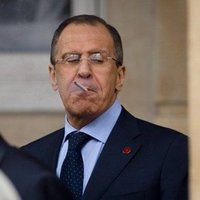 This is the entire video of an interview by RT of a US Mercenary who defected to Russia and claimed he always planned too. He was interviewed by RT and many have trouble accessing RT in some locations. Here is the entire 17 minute clip of the interview now on Twitter where all c location.
At this point, his unit is out looking for him quite urgently after it surfaces that he confided in one of them, that dear Johnny was once in Isis. He's now on RT claiming to be Antifa and a communist, was unironically in Isis, and had previously been under Russian artillery and air strikes in Syria. He smuggled himself back into the United States through the southern border, and was hiding from the law. While in the US and hiding from the law, Jihad Johnny decides to get himself involved in Meth and confederate biker gangs, owing a substantial amount of money to this gang. He forced himself on the leaders daughter and got her pregnant in hopes that the leader of this biker gang wouldn't do anything to him (he was wrong)
You genuinely could make a movie out of this it's so insane. So the Biker gang is out looking for him, to get their money and i assume his head, and having no way to pay it, Jihad Johnny decides to launch a Jihad against the confederate biker gang. (This is all from what he told other members of the unit after he was caught) He got his hands on an AK, and He rigged up a s*ic*de v*st and intended to detonate it to take out members of this gang. For context, Johnny was a Christian, then became a Muslim, then became Jewish, then a muslim again and then an atheist, and then a christian again (Like i said, not the brightest knife in the crayon box) And repeated this cycle several times before "selling his soul to satan for 150 years of life" before becoming a christian again. (He was completely sober recounting this by the way)
So the urgency to find this methhead, isis member lunatic who's running around with a grenade obviously increased greatly. He was then found after running through the town yelling "Help me Baby Jesus Help me" over and over again during an artillery barrage, when he was promptly clubbed over the head with a rifle by the same guy who had done it previously. He was then placed under strict confinement, and while awaiting punishment was sent to do labor in a bunker. He was kicked out of the legion after running away again, getting drunk and pissing all over a bunker, and defacing it with spray paint. There was a joke about him, "That if the Russians ever got ahold of Johnny he'd be wearing a Russian uniform within 5 minutes because of how impressionable he was" , this ended up being true. After this, he ended up converting to Norse Paganism and joining a different militia, who were totally unaware of these previous actions, after he had a discussion with a Pagan and he decided to become one.
What I suppose happened is that he got in trouble again in this other militia, fled to istanbul like he said, and then on to Russia, because otherwise he probably would have been strung up. And soon the Russians are going to find out he has an IQ of 68 and that he's Bullshitted all of this, and he's going to be in for a further rough time as there is really no going back on what he's said. His former unit members don't believe he was "a spy who had the mission to defect the entire time" , just that he's an absolute imbecile who's dug a hole so far deep he won't be able to climb out.
He ended up in Ukraine in the first place to get away from the biker gangs and also because his teeth were so fucked from meth use, he wanted to get them fixed (he did) And that's the tale of Jihad Johnny so far, related to me from members who served in his unit. An absolute Odyssey, insane shit, insane guy
this is probably the wildest true story i've ever written about on here I still can't wrap my head around it
WAIT WAIT I MISSED A PART, The reason he didn't go through with his jihad against the biker gangs was because Jesus appeared to him in a vision and melted the vest off him and he woke up naked
Here's the bunker that he defaced—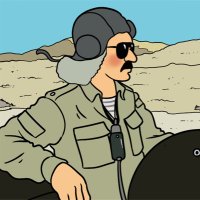 krus
@krus_chiki
Got permission to post the bunker that he defaced and pissed all over when he was drunk, this was the final straw that got him kicked out of the Legion