58. A Few Words From The People of Derry
81. [ 1/2 ]
85. An Old Family Recipe
86. 𝘽𝙡𝙖𝙘𝙠 𝙖𝙨 𝙣𝙞𝙜𝙝𝙩, 𝙚𝙧𝙖𝙨𝙚 𝙙𝙚𝙖𝙩𝙝 𝙛𝙧𝙤𝙢 𝙤𝙪𝙧 𝙨𝙞𝙜𝙝𝙩.
87. 𝘞𝘩𝘪𝘵𝘦 𝘢𝘴 𝘭𝘪𝘨𝘩𝘵, 𝘔𝘪𝘨𝘩𝘵𝘺 𝘏𝘦𝘤𝘵𝘢𝘵𝘦 𝘮𝘢𝘬𝘦 𝘪𝘵 𝘳𝘪𝘨𝘩𝘵.
88. If You Believe It Does
90. 𝙒𝙝𝙞𝙩𝙚 𝙖𝙨 𝙡𝙞𝙜𝙝𝙩, 𝙈𝙞𝙜𝙝𝙩𝙮 𝙃𝙚𝙘𝙩𝙖𝙩𝙚 𝙢𝙖𝙠𝙚 𝙞𝙩 𝙧𝙞𝙜𝙝𝙩.
91.
102. The Town Is Talking
104. [ 2/3 ]
105. [ 3/3 ]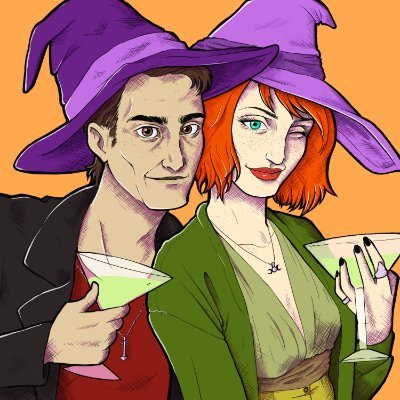 Lavender for Luck
@lavenderluckau
plant lavender for luck, and fall in love whenever you can ✩ a practical magic au brought to you by @swordbev and @REECHlE ✩ layout by @kaspbrakpavus
Follow on Twitter
Missing some tweets in this thread? Or failed to load images or videos? You can try to .