#taekookau

where jungkook sent a picture of himself to his roommate and crush taehyung. he jokingly said to him "try not to fall in love with me" but tae's reply wasn't what jungkook expected
repost

#taekookau
jungkook sent taehyung (his roommate) a picture of himself quoting "try not to fall in love" as a joke but tae's reply wasn't what jungkook expected
short - friends to lovers - ignore typos and time stamps they suck. - english isn't my first language so bare with me :) - if u don't like don't read. - have nothing nice to say then don't even bother.
~
~
~
~
~
~
~
~ time skip ~
~
~
"come on give me a kiss" tae whined and tried kissing jk's lips but was stopped by a hand "no let's go take a shower first" jungkook sat up and ruffled his hair "we can do that tomorrow" "ew yuck no we're sweaty" (from exercising obviously
) "fine let's go"
tae sat and and got off the bed "carry me" said jungkook "yes your majesty" tae joked and they both laughed a little "shush and let's go" jungkook was lifted by tae and they headed to the bathroom "are we going to take a shower together or?" tae asked "yes, i mean if you
want" jungkook replied, a little shy "of course, i just want you to be comfortable" said tae "i am, and i want you to be to" jungkook told him "we both are" and tae placed a sweet kiss on jungkook's lips and turned on the water. and they both showered.
< time skip >
~
~
~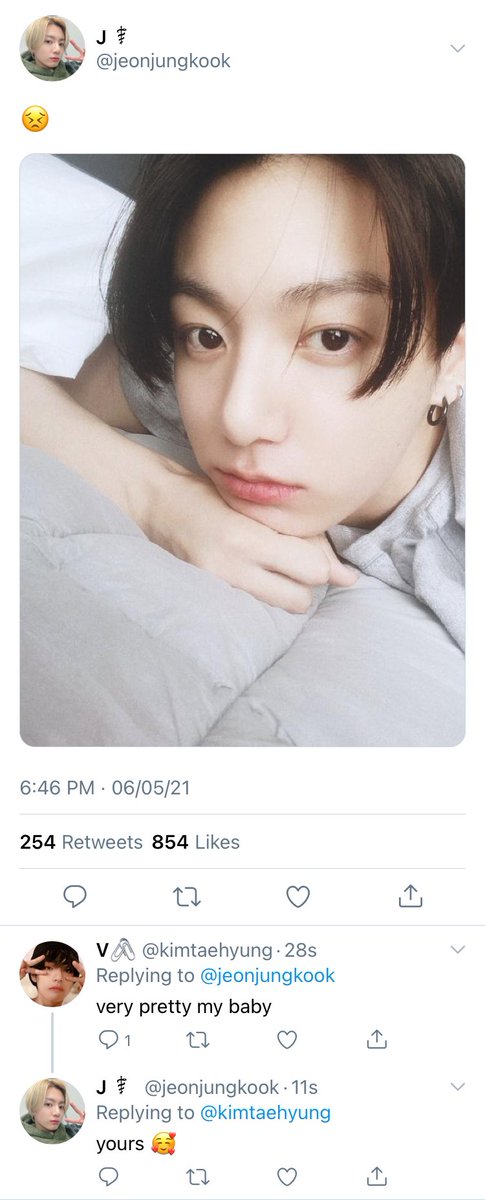 ~
this was rushed, uh yeah idk i kinda don't like it but i'm still posting it, i hope y'all enjoyed
fin
+ bonus
they were both sitting down on the sofa, eating some ice cream and watching tv "wanna have a race?" jungkook said "a race? on what?" tae asked "whoever finishes their ice scream first wins" "babe if we eat our ice cream fast we'll get a brain freeze"
"so?" jungkook took another scoop in his mouth and tae just chuckled "fine but if we faint a brain freeze it'll be your fault" tae warned
"yeah yeah anyways 3 2 1" and they both started eating their ice cream fast tae was almost done with his and jungkook was half way. "brain freeze brain freeze" jungkook whined "i told you" tae tried not to laugh but continued eating his ice cream
"i win" tae showed jungkook the stick and jungkook stopped eating his "no fair" he pouted "fair and square" tae shrugged "i got a brain freeze and you didn't" he frowned tae shrugged and didn't know what to tell him
"you win this time, but i'm gonna win next time" jungkook confidently said "yeah okay we'll see" tae chuckled and kissed his boyfriend's lips "you taste sweet" said jk "so do you" he replied
and they both cuddled and watched tv