Namjin AU - "You're late, Joonie," Seokjin calls out as he notices Namjoon approaching and lowers his phone, the selca he just took all but forgotten. "I got you coffee to make up for it," Namjoon says and holds out the cup which Seokjin ignores. Instead he grabs his scarf and
tugs him closer until they're less than a tiny step apart, matching smiles on their faces. "Hi." "Hi yourself," Namjoon whispers back and closes the distance between them, his lips finding Seokjin's while a gust of wind sends his hair flying and tickles both their faces.
They laugh into the kiss, foreheads resting against each other, Namjoon's free hand finding Seokjin's. It's cold to the touch since he's seemingly forgotten his gloves again, and raises it to his lips, close, and exhales some warmth onto it, Seokjin watching him with glittering
eyes and a blush rising onto his cheeks that matches the pale pink of his nose from the cold. Soon they start walking along the shore, fingers intertwined and sharing the hot cup of coffee, talk about everything and nothing, the moment perfect and peaceful, lovely.
Thanks for reading!
you can find more of my writing here:
Julia

7
@J_inspiredbyBTS
my writing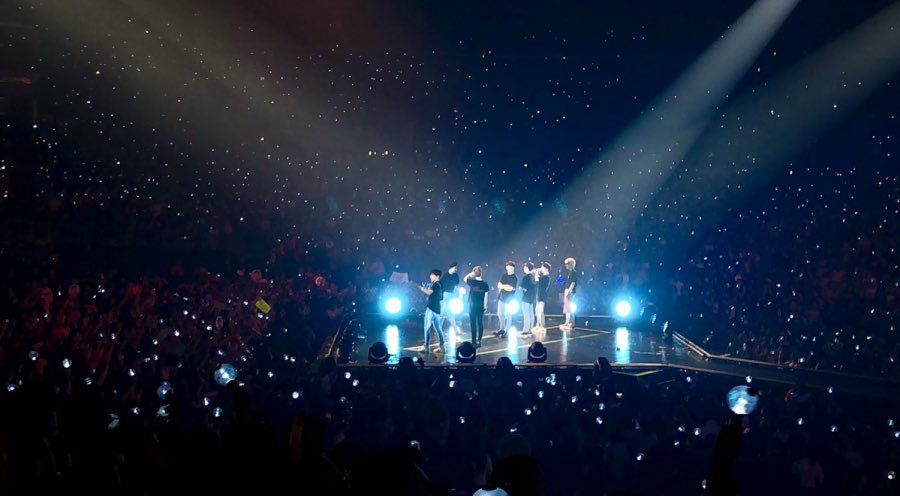 As well as my newest fic:
Julia

7
@J_inspiredbyBTS
On A Bed of Roses (I lay my heart down for you)
Namjin AU (rated E
)
5.5k words
fluff & smut, boyfriends
archiveofourown.org/works/37064197
Namjoon doesn't like Valentine's Day. Seokjin tries to change his mind, or at least give him a reason to dislike it a little less.