#yoonminau

Yoonmin au in which Jimin - years after his break up with Yoongi - finds a note in one of his book while moving and decides to contact him again.
Jimin was supposed to move the following week. He and Jungkook had been sharing this apartment for three years - since their graduation. They were supposed to live together forever or, at least, they used to believed it when they were younger. Jungkook his Jimin's oldest friend
and he had never thought they would live so far away. However, he was really happy for his friend; Jungkook was about to tour around the world with his boyfriend and their dance company. - Jimin hyung, are you done here? - Jungkook entered the room, pointing at Jimin's library.
Jimin huffed deeply - not really, Kook... Why do I even have all these books I don't even read that much! - Jimin flopped backwards on the floor sighing again. - Cause you studied law and lawyers had a lot of heavy stuff. - The younger shuffled further inside the room, picking
up one of the book on the ground. He turned the book between his hands. It was a beautiful copy of shorts stories. The cover was black and the words were carved in silver. - Didn't know you liked short stories. But this cover it's pretty. - What are you talking about? - Jungkoo
looked at Jimin who, now, was leaning on his forearms, and waved the book in his direction. Jimin could swear that the time frose. - /Oh/. That's -- that's not mine. Like. Yeah, it's technically mine cause it's here but someone else lend it to me. - Who? - Jungkook started to
flip through the pages. There were a lot of folded angles used to sign pages with a lot of things scribbled inside. The owner had underline /a lot/. - Oh, Jimin there's something inside. - Jimin eyes widened and he stood up reaching for the book. Glued to the end of one of the
stories, there was a yellow post it. "I thought about you while reading it. Lemme know if you understand why. Love you Jiminah" - Hyung, it's Yoongi's? - Jimin can just nod, his eyes still wide and point on the postit.
Yoongi. He and Jimin had been together through their uni years. Yoongi was a literature student. He loved books deeply. He would always carry one around the and sometimes - and like once or twice a year - he would gift one to Jimin. Yoongi knew that Jimin wasn't into reading and
he never tried to push it. But sometimes, Jimin would find comfort in the books Yoongi would gift him. He always knew which books Jimin would have liked the best. Jimin remembers how Yoongi would usually come to Jimin's dorm, during exams weeks. He used to sit at the windowsill
reading while Jimin would study. They broke up when Jimin graduated and started working for the firm. This book was the last of Yoongi's gift. He gave it to Jimin for his birthday, aside his present. He had gifted him a pretty bracelet with a '13' pendant. The book was something
else, Yoongi said. But Jimin - as at the time was getting ready for his graduation - Never read the book. Then, when he and Yoongi broke up the following weeks, he forgot about it. Now, he kinda wants to know what the short stories is about.
-Have you read it? - Jimin snatched the book from Jungkook hands and tossed it on the bed. - No. And now I still need to pack. So, help me. Please? - Jimin was trying to not acknowledge that weird feeling in his chest. Had he failed Yoongi? What if that had been Yoongi's way
to say something important to him? Sometimes, Jimin would think about their break up. It wasn't like they didn't love each other anymore, he wouldn't dare to say it. No, they did love each other a lot. It's just that life -especially while growing up- sometimes has other plans.
Jimin and Jungkook kept on packing Jimin's law books and labelling the boxes with Jimin's new address. - It's all packed now. See, it wasn't that difficult. - Jungkook was lying on the floor. He had already shipped his stuff to his parents house, so they would be ready for when
he would be back. - When are you leaving Kook? - Jimin was lying at his side, looking at his best friend. - On Friday. Hoseok will come pick me up and then we will go straight to the airport. - I'll miss you... - Jimin was starting to feel emotional while watching all the
boxes piled up. - I'll miss you too, but you will not be alone. You will leave next to Namjoon hyung and Tae is just two roads down. You will be okay. - the younger reached with his hand for Jimin's and squeezed. Jimin's life was about to change again and he was shit scared.
That night, when Jungkook went to bed, Jimin decide to have a look to another part of his life that wasn't the same anymore. He reached for the book that was still on his bed and went to sat down at the windowsill. It's stupid, but Jimin rent this particular house just for the
windowsill. However, he would never admit that, for quite a lot, he had imagined Yoongi sitting there, reading whenever things were hectic.
Jimin wasn't sure if he was supposed to read the whole book or just the novel he had put the post it on. He flipped through the pages of for a bit, lingering on Yoongi's notes here and there. "Ooh... He throws the pebbles away from the chimney as a metaphor. He's moving on from
his past and the pebbles were all the things that he was keeping bottle up. Blocking his way". "This part. Chef's kiss." "What she just said here, hits close to home." The book was filled with notes like these. There were little stars or exclamation points near sentences
that Yoongi had liked a lot. Jimin was quite amazed at how well he was able to recognise and remember Yoongi's notes system. Jimin stopped at one point where Yoongi had underline some sentences and then completed with his own calligraphy. Yoongi had drawn an arrow and write:
"I think to that at love we're all beginners. I'm sitting here, trying to study to pass this exam but all I can do is come back here, between these pages, and searching for you. And I'm still a beginners, I'm still learning how to love you. You're still learning too. But I hope
that, in the end, we will be like the old couple. Dancing through the cold winter." Jimin was just standing there. The book clutched hard in his hands and the tears running down his faces. He wish he had read this before. He still doesn't now about the short story itself, but
Yoongi's words had been enough to drill a hole over Jimin's heart. And he can't help but wonder about every single thing that could have been different. That night, Jimin fell asleep hugging Yoongi's book.
The next morning, Jimin is already dressed when Jungkook enter the kitchen. He is finishing closing the buttons of his white shirt and tying his tie, while he drinks his coffee. - Hyung... Are you still with that book? - Jungkook is standing at the counter, a empty mug in his
hand when he spots the book near Jimin's key, wallet and briefcase. - Yeah... - Have you read it at least? - Jimin gulps down the last of his coffee before going back to fighting with his tie. His fingers doesn't seem to want to collaborate today. - Some notes... I was curious
last night. - Jungkook hums and steps closer to help Jimin with his tie. - Hyung, why don't you use this as an excuse to contact him. You never really talked. You two just broke up cause life got in the way. - He finished tying Jimin's tie and patted the older chest.
Jimin was trying his best to avoid Jungkook gaze. - Think about it, hyung. What if it's some sort of sign?! I bet Tae would tell you the same. - Kook the world doesn't work like that. What would I even say?! Hi Yoongi, I found your book while moving. Would you like to meet?!
Jungkook smiled at him, like Jimin had just proved a point himself. - See? It's not that difficult. - Whatever Kook. I need to go. - Jimin took his things and tucked the book under his arm, keeping it in place. Before leaving, he looked behind his shoulders back at Jungkook.
- The movers will be here at noon. Can you please show them my boxes? And remember them that Tae will wait for them at the new address at three? - Don't worry, hyung. I know. Jimin smiled at his friend before closing the door and sighed deeply.
Why everything felt like the end of the world lately? Jimin tried to push the crippling sense of fear at the back of his head. He secured the book under his arm again and then left for good.
Jimin didn't had a lot of time that day. The work had been demanding and he had been able to cut just a 15minutes lunch break for himself. He had still carried the book with him, down at the first floor. He had flipped through the pages while eating some kimchi rice.
Jimin felt a little better while looking at Yoongi's writing, like a bit of his exhaustion had just been wiped away. It was comforting in the same way Yoongi's presence had been comforting back when he was in college and stressed about exams. That night, while driving home,
Jimin did what every grown-up adult would have done in this situation: he called Taehyung. He, Jungkook and Taehyung had grew up together. And, even if he and Jungkook were really closed, it was Tae who Jimin turned to whenever it was about Yoongi. - Tae...
- Hi Chim! The movers left a while ago. They placed all your boxes in here. It went all good. - Thanks. - Jimin sighed, reclining a little bit more comfortably in his seat. - It's all okay? - Tae's voice dropped a few octaves and Jimin gripped tighter at the stirring wheel.
- Do you believe in destiny, Tae? - You know I do, Chim. Why are you asking? - Cause for the first time, I'm hoping you're right. Taehyung was silent for a bit, mulling over Jimin's words. Jimin threw a glance on the passenger seat, the book's silver title was glinting under
the city light. - What if this is the right moment, Tae? - What happened? Jimin took his time to explain everything to Tae. He pulled over at the parking lot of his building but didn't left the car. He even took the book to read Yoongi's words to Tae. Nothing would be left
behind this time. He wanted to be careful, to feel every of Yoongi's word, to let them crawl under his skin and take the place that has been empty for too long. Once he had done retelling what happened the previous day, the car went silent. Jimin could feel both his breath
and Taehyung's. He could even say that Tae was pacing around. - Have you read the short story, too? - Not yet. - Read it. If it is what I think, then I think it's time for you to make a move! - Tae's voice was careful but at the same time Jimin could spot a sort of enthusiasm.
He could tell that Tae was trying to keep it low, not to give Jimin false hope. - Can we... Can we read it together? On Friday? - Why not now? - These are two last nights with Kook. Tomorrow we will be together for the party, but I don't think I want to ruin this for him.
- I understand. The silence stretched for a bit more. Jimin could feel his chest tightening, the longing filling it. - I will drop by after work. I have to leave the apartment on Sunday but I don't think I'd like to stay here alone. - It's okay. You can stay here till Monday.
Jimin could recognise the hint of a smile behind Tae's words. He was grateful for his friends. - Thanks Tae. It was all that it took for Jimin to feel a little better; knowing that - whatever would happen - his friends will always be there.
The next few days passed in a heartbeat. Jungkook was in a frenzy. He had still a few things to put in his bags. On Thursday night he, Jungkook and Tae had a little farwell party. They ordered food and drinked a couple of bottle of soju. And if Jimin had to be completely honest,
he wasn't sure if his tears were from the drunkeness or for Jungkook's departure. They fell asleep all cuddled on the sofa, with Jungkook beeing sandwiched behind Tae and Jimin. The next morning, as Hobi ringed the bell, Jungkook was already waiting at the door.
They were sharing hugs and smooches and they shed tears. Hobi found them in a complete mess. But it was a good mess, Jimin would say. - Fuck, even if I know that a year is fast to pass, I'm already missing him tons. - Tae had threw himself on the sofa, face hidden in the cushion
- Me too... - Jimin carded his fingers through Tae's hair. - But we will make it. I promise. Three hours later, Tae had helped Jimin load the trunk of the car with his last bags before they both left for work. - Don't forget the book Chim. Tonight is /the/ night!
Jimin went through the day with a crepling sensation of expectation buzzing under his skin. He left the firm that was quite late. He had the hours used the morning for packing to fill in. It was already 10p.m. when he knocked at Tae's door with his briefcase, the book secured
under his arm and a takeout bag. - I was starting to think that you had been kidnapped. - No. My boss is just an ass. And I hade some hours to fill in anyway. - Jimin went further into the apartment, leaving his shoes at the door. - What food is that? - Your favourite. I'm
not that hungry anymore. Tae started to unpack the boxes of kimchi-jjigae. - Jimin, you should eat more. - I will. Don't worry. The two of them sat down at the sofa, the bowls placed on the coffee tables and the book in Jimin's lap. Jimin was eating bit by bit, stopping to
read some of Yoongi's notes to Tae. - You know - Jimin was munching while trying to talk - it amazes me how well I can recognise his calligraphy o what all these symbols are. - It's seems messy to me - Tae wrinkled his nose at the state of a particular page. - It's lived. And
loved. I mean... Yoongi loved his books dearly. - Jimin paused for a second. - I wonder why he didn't asked this back when we broke up. Clearly, it was a favourite. - There's surely a reason. He gave it to you as a gift anyway. - Mmmh... - What's the title of the short story
meant for you, though? - Tae was perching himself behind Jimin's shoulder, hunching his chin on it. - Actually, I found out that there's more than one. There were more postit. - How many? - Jimin could feel the anticipation in Tae's voice. - There are three of them.
- Okay... - Tae took a step back, trying to look at Jimin in the eyes. - Why don't you seem happy about it, though? - 'Cause one of the post it is placed near a fucking sad quote. And now I'm scared that I could have misunderstood the other post it... I thought it was a good
sign... It seems something like "I want to gre older with you" but... what if I just read in it what I wanted to read?! - I don't think so... The post it was kinda clear. But I think you should stop to assume and you should read the book if you want to find out... - I know...
- Start from the sadder quote... Then we will move to the good one, hopefully. - Jimin nodded at Tae before climbing on the couch and nesting into a blanket. - Okay. I'll read the quote then... - Jimin read carefully, making sure to scan the words, to let them roll on his tongue

When was the last time he had said /I love you/ to someone that wasn't Tae or Jungkook? When had been the last time Jimin had said /I love you/ to Yoongi?
After reading the first segment, Jimin started to play with the pages. - Do you think that it was a way to say he didn't love me anymore? - Not really... I think it was a way to say that you two were lacking comunication or something... I think it was him seeing you already
somewhere else. - Before I get to read more... Do you perhaps know what Yoongi hyung is doing right now? Were does he work and shits like that? There was a long silence, Tae was looking into the void, like he was searching for the right thing to say. - I think Namjoon
mentioned he was teaching literature in high school. You know that they're still close. I think you can have more informations from him. - "I took another look at you. You were sleeping so soundly that how could I be sure you were thinking of me? But then, I called your name
and you searched for my hand, even in your sleep. Then. Then was when I knew what /love/ was." - That's cheesy. I didn't know hyung was that cheesy Chim. - It's something he underlined. He put a J next to it. - Jimin looked again at the post-it glued to the longer story.
The one in which Yoongi said they were still learnign. And probably, Yoongi was right. In some kind of way Jimin had still been learning how to love Yoongi properly in these three years. He had knew the moment he had found the book and everything around him stopped. He had knew
the moment he had found Yoongi's neat calligraphy filling the blank space of the pages and, uncounsciously, had search for him. First thing first, Jimin had wanted to know if Yoongi had been writing about him. Had been thinking about him.
And then, the revelation. The surprise to find something directly adress to him, even after all these years. And all the "what ifs" it took with itself. - Tae.. I think I want to meet him. - Tae looked up at him, a searching look on his eyes. - You /think/ so or you /want/ to?
Jimin took in a deep breathe and Tae keep on talking. - What if there's someone in his life? What if he doesn't want to see you? What if he changed? What if it's not a sign? Jimin knew what Taehyung was trying to do. He was testing him, trying to understand if it was just
a whim or if Jimin was really hoping for it. If he was really willing to try. - I /want/ to. - Jimin started to turn the pages again, searching for the title of the story. He wanted to know, he wanted to slide his fingertips on the black ink of the title.
/This damn world is livable as long as you love me/
They didn't say anything more that night. Jimin was spent after the work and the move. Tae had offered him the guest room, but Jimin had call dibs on the couch. - You know I prefer this. It has a lot of "I've been sexile and I've nowhere to be". It reminds me of college.
Tae sighed. - You do you. Once Jimin had been left alone, he nested into the blankets and craddled the book to his chest. He slept with the book next to him hoping that, in some kind of way, it could offer him an answer.
The next days went on in a flash. Jimin had so many things to do with him moving into his new apartment and the work, that he had to set the book aside for a coupl of days. It was on Saturday, a week later, that Jimin finally could see how destiny works. Jimin was out in the
neighbourhood for some groceries, when he saw Namjoon crossing the road. He, Namjoon, Hoseok, Tae and Jungkook were all used to meet once a month. They had been so close during college that not seeing each other wasn't even an option. However, since Jimin and Yoongi broke up,
the meeting hadn't been the same. They weren't all together, ever. Yoongi hadn't keep on seeing the group all together. Jimin knew that he was still close with Namjoon and Hoseok, but nothing more. - Namjoon hyung! - Jimin screamed at the top of his lungs. He gestured to Namjon
that he would have crossed the road. They met on the other side. - Jimin! It's been ages! - Yeah, I'm sorry. Work has been hell. - Nothing new, then. - Well, not really. I'm leaving two streets down now. - Namjoon looked at him with a warm smile. - Well, now you have no
excuse to not meet me! - Jimin knew Namjoon was just teasing him, but it hit close to home. Jimin knew how of a shitty friend he was sometimes. - Actually, would you mind grabbing a coffee now? I'm out for groceries. - Why not! Jimin was feeling a little guilty - considering
his reason for wanting to get closer to Namjoon again - but it wasn't like he didn't want to meet the older at all. On the contrary, Jimin and Namjoon had been really close at some point, back in college. They used to go biking ad shit like that. Namjoon was always there to
offer a gateway. -- It was a while later, when they were sitting in front of two steaming mug of coffee, that Namjoon broke the ice. - Jimin, are you sure it's all okay? - Why do you ask? - Jimin felt exposed. - We've been here for fifteen minutes and since you've asked
me how I'm doing, you never spoke again. - Sorry, I got caught in my mind. - Jimin lowered his head, guilty spreading in his chest. He needed to be a better person with the people in his life. - No worries. I'm actually worried, though. - Hyung, can I ask you something?
- Of course, Jimin! - Namjoon offered him another warm smile. Why it was this easy for him to welcome in Jimin every time he came back? - Do you know were hyung works, right? - Hyung? Which one? - Jimin could see something shifting behind Namjoon's eyes. It was something that
he couldn't quite place, but it was there. It was almost like Namjoon already knew. - Yoongi hyung. - Jimin didn't expect it for this name to come out in a whisper, like this. But suddenly the cup of coffee in front of him was super interesting and saying that name had seemed
so difficult. - Why do you want to know, though? - Namjoon's question wasn't accusing. He was genuinely curious, or at least this was what Jimin thought. - I would like to meet him. - Why at work though? - 'Cause it's neutral. It's not my house or his house. And it's not
a caffee where he would be obliged to sit in front of me. If I casually meet him there, he can go if he doesn't want to speak. - You thought this through. - Namjoon tapped his fingertips on the woodden table. - It seems so. - Honestly, Jimin wasn't aware that he had give this
much of a thought either. - He work at the district high school. I'm not entirely sure about his time table though. It can change. - You told me. Just like that?! - What was I supposed to do? Lie? Saying that I didn't know or that I didn't want to tell you?- Jimin looked
down once again. - Listen Jimin. I think that if after all these years you're here, asking me about hyung, there's a reason. - I-- - You don't need to tell me. Just... I don't think I want to meddle, to keep you away from him. You're both grown-ups and you can sort your shits
together. Okay? Jimin nodded absentmindedly. - I trust you two. And now, Jimin wanted to ask. Did Namjoon trusted them even if they hadn't been good enough for each other? Even if they hadn't been able to save their relationship? Jimin looked at the man in front of him -
Yoongi's bestfriend - and wondered. He wondered if Yoongi still talked about him sometimes. If Namjoon had an hunch about what Jimin was on. If Namjoon had knew about the book back then. However, he just thanked him, before resuming their chit chat about how life had been in
the last three months. Three months since the last time they saw each other. Jimin let Namjoon telling him about his job, his girlfriend, his latest travel. Jimin listened through it all and mentally thanked whoever sent his friends to him.
A/n: Before updating today, I wanted to apologise for all the typos and the grammar errors. Even if I know English, it's not my first language and I'm not used to write in the spot. I will try to be more attentive to them from now on. Also, I wanted to thank you all for the
support and the feedbacks. They're really appreciated
Also, the short stories Yoongi is quoting and the one Jimin is reading are real. I made up a collection of my favourite ones
That night, Jimin came home feeling defeated. He had been able to find out where Yoongi was working but, while walking back home, he had come to realise that he didn't really know how to approach the older. The last time they saw each other was the day they had broke-up, after
all. Since then, a silent and mutual agreement took place, and without even realising it, they stopped showing together at their usual gathering. How he was supposed to face Yoongi out of the blue, like this? What could he even tell him? Jimin was starting to realise that it
wasn't as easy as he had thought. Of course he wanted to address the book. Probably even apologising for not reading it before. But, in the end, he couldn't quite place the kind of reaction Yoongi could sport. Namjoon hyung hadn't be of any help to, in this regard. He had told
Jimin that he and Yoongi were supposed to deal with their shits by themselves. However, this didn't really meant anything. Jimin had spent all the time of his shower and chores thinking about all of this. He could swear he had heared Jungkook's voice echoing in the shower at
some point. The younger used to tease him a lot because he was an /overthinker/. However, hours of thinking had lead Jimin to some considerations. First of all, Jimin had never been okay with how things ended back then. Deep inside, Jimin knew he had always hoped for a second
chance. Then, he had come to realise that, if Namjoon hyung had give him all the info about Yoongi's whereabouts, probably Yoongi wasn't against seeing him. And, finally, the most important thing; that for the first time in so long, he wanted to believe in something. And this
something was that he hadn't found the book just by chance. That, somehow, fate had had a hand in it. That night, while wolfing down his dinner, Jimin managed the courage to, at least, read the stories from start to end. He had figured that, if the book was the reason why
he would get to meet Yoongi again, this time he should really read it. The book was a miscellaneous collections of stories. Jimin had already had a look into Yoongi's notes. But now he wanted to focus his attention on the stories linked to the three post-it.
The first post-it /I thought about you while reading it. Lemme know if you understand why. Love you, Jiminah/ had been attached to a Murakami's one. Rather short. Jimin started to read it carefully, paying attention to every word. The story didn't have an happy ending. Jimin
remembered something about Yoongi explaining to him why most of the short stories were like this and tried to focus on why Yoongi had been thinking of him while reading. The author was telling about finding real love and about how real life could get between lovers.
Jimin supposed it was Yoongi way of telling him that he was the "100% perfect boy for him". Jimin caressed the ink of the words Yoongi had left for him /I love you/. It was such a Yoongi thing to do, Jimin thought briefly while getting up to fetch some post-it and a pen.
With his messy calligraphy, Jimin added his own post-it, just bear Yoongi's. /I think I do understand, hyung/. One short story down. The second one, was a weird story that Jimin wasn't quite sure he fully understood. It was about this man discovering an alternative world where
there was another version of his life. It was interesting how the man kept on swinging between the two, without choosing. In the end, Jimin thought, they were both his life. However, Jimin tried to put his attention just to what Yoongi had underline. The protagonist was

thinking about contraries. Probably Taehyung was right, with this Yoongi was trying to say something about communication. In a way, Jimin thought, Yoongi was right. It was probably in Yoongi's nature to be open about his feelings. Jimin had always thought it was due to all the
books the older always read. They helped him understand. On the other side, Jimin was less in tune with this side of himself. He had always loved Yoongi dearly but, with time, he had become aware of how poorly he conveyed this to Yoongi sometimes.
Jimin decided to let the last short story for the following day. The moment he closed the book, in fact, he felt suddenly drained. He hadn't imagined that travelling back in time could be this draining.
There are things that are considered facts. It's a fact that Jimin had been the happiest during his university days. It's a fact that Jungkook, Taehyung and Jimin will be friends forever. It's a fact that Jimin loves his job, even if it's demanding. It's a fact that Jimin had
loved Yoongi deeply. Jimin had met Yoongi by chance. He was venturing through the alley toward his next class when he saw a guy with a stuck of books in his arms. The guy was sporting a long bleached fringe that was covering his eyes but Jimin could say he was struggling.
Suddenly, he felt the urge to help him. Jimin leapt over and politely offered his help. - May I help you? - Don't worry... I can manage. Jimin didn't let the guy fool him. He took some of the books himself and smiled at the guy. The moment the other looked at Jimin in the eyes
though, Jimin felt like his arms - in that were now full of books - had now become jelly. It's a fact that Jimin had been thunderstrucked by Yoongi.
Jimin met Yoongi again at the University caffee. The guy was reading with his back glued to the big window. Up to today, Jimin doesn't know where he found the courage to approach Yoongi. He went up to the counter to get a coffee to himself and ordered another one. Jimin felt
his cheeks blushing while asking the waiter if he, perhaps, knew what the guy reading had have before. Finally, Jimin walked toward Yoongi's table with two coffee. - Hi. - The older looked up at the sound of Jimin's voice. - May I? Yoongi nodded. - I don't know if you remember
but I-- - I remember you.- Yoongi smiled at him and Jimin slid the coffee towards him. - I'm Jimin. - Yoongi. - Yoongi eyed the cup, probably unsure if it was for him. Jimin nodded at him, smiling prettily. - I asked to the guy at the counter. Since then, they started
meeting up casually like that. Jimin managed to ask Yoongi's number. It all escalated from there. They started dating and ended together.
The reading of the previous night, had stirred a loy of memories. Jimin had found himself skidding through them while going through his
tasks at work. One of them though, was sticking to him more than the others.
Jimin doesn't remember the stage of the relationship they had been in at that time. They dated each other for four years so, sometimes, the temporal lines of memories get confused. But still, this image is pretty clear in Jimin's mind. Yoongi was staying over. Jimin was
trying to finish his essay and Yoongi was going through one of his book. The older had fell asleep with his head leaned on the window. Jimin came to him to put a blanket around him, careful not to wake him up from his nap. He had had a long look at Yoongi. The tender slope of
his nose, the Cupid bow, his long lashes that were shaking slightly now that he was stirring. The solid grip of his long fingers on his book. The only solid thought that Jimin was able to master in that moment was that he really loved Yoongi deeply. He doesn't know why though he
seems to remember the same book he is now reading, clutched in Yoongi's hands. The possibility to be right though, hunted Jimin all day long.
A/n: this is all for today. Sorry if it's taking long to lay out everything, but there are a lot of little things I want to lay out about them. Their relationship might be ordinary, but I am a sucker for them already. btw, they will meet soon and I hope you're ready for meet this
this Yoongi. Pls, lemme know your thoughts about the story or whatever
Thruth be told, Jimin is not a fan of impulsivity. He is an overthinker, most of the time. He is used to analyse something till it almost loses its meaning. However, with Yoongi, a Jimin had always been the impulsive one. The first time they met, it was under an impulse that
he run toward Yoongi to help him. It was under an impulse that he bought Yoongi a coffee when he saw him at the Uni caffee. With Yoongi, Jimin had always seized the day. But this time, Jimin had decided to think things a little more. The day after having read two of three short
stories that Yoongi had choose for him, Jimin decided to have a look at the target. He felt stupid as soon as he thought about it, but he was too scared to pop in front of Yoongi out of nowhere after all this time. To feel less stupid, Jimin called Taehyung on his way to work.
His phone was placed on the passenger seat, over Yoongi's book. - Sooooo.... I finally read two stories. - fucking finally, Chim!! How they were? - Jimin could hear the sincere curiosity in Tae's voice. So, to feed his best friend, he went through a fast summary. - You see,
Chim... I've always thought that hyung was a quiet and thoughtful guy but actually he is also very sensitive. - Yeah... He is. But that's not the point, right now. - Jimin started to thumping on the steering wheel, annoyed by the traffic. - What's the point, then? - I've had a
stupid idea and I want you to approve it. - I thought we were over this, you know? We're almost 28, it's time to stop being stupid. OK, come on, tell me. - There was an hint of playfulness in Tae's tone that made Jimin chuckle. He felt a bit less nervous now. - Okay. I was
thinking of using my lunch break to go and have a look at hyung's school. See if I can catch a glimpse of him, familiarising with the surrounding, studying escape routes if needed. - Jimin had just started to bit his lower lip, feeling actually stupid, until Tae...
- You know, I thought you had something really stupid in mind. But actually this is not. - Do you think so? - Well... I don't think it would be easy to see an ex after all these years. Especially if you're trying to go closer to him again. - I don't if closer it's the right
way to out it but yes... That's the point. I don't want the impact to be too heavy on my heart. - Do you want me to come? - Would you? - Jimin was finally pulling over. - I think it would look less suspicious. If he see us, we can pretend to be just walking around.
- I fucking love you. See you at 12 at the firm! Jimin was feeling all giddy and excited like when he was a teenager. It has been so long since he had felt this lighter while walking through his office door. Today, at the mere perspective of being a little reckless, Jimin was
feeling like things weren't this bad. Jimin sat at his desk, he caressed the cover of the book one last time, before diving in into the stack of paper in front of him. Today, he could endure anything.
A bunch of hours later, Jimin was looking at Taehyung's waving hand at the other side of the street. His friend was carrying two cup of coffee and a paper bag. - Take this and in here there's a bagel. - It's a caramel macchiato? Tae, i love you! - to be honest, Jimin hadn't
thought about food at all. Tae was a blessing. - I love you too! - Tae's smile was warm and Jimin felt relaxed. With his best friend at his side, he could do it. They climbed into Jimin's car and settled in a comforting silence. Jimin used the long moments waiting in queue to
finish his bagel while Tae had already wolfed down his chocolate muffin. The moment Jimin realised how close they were to Yoongi's school though, he felt queasy. What was he even thinking about? Deciding to meet an ex under the pretense of an old book? He was insane. - Fuck it
- Chim, it's okay to feel worried. But it will be okay. I promise. Jimin tried to gulp down the uneasy feeling that was starting to spread in his stomach and forced himself to park the car near the school. What he saw in front of him though, wasn't what he was expecting.
--- When they were younger, Taehyung was very keen in sharing his beliefs about fate and destiny. Among the thing Jimin's best friend believed there was a even weirder one. Tae was used to say that, if you think enough about someone, you'll increase your chance of meeting him.
Well, Jimin must have thought about Yoongi a fucking lot recently, because the man was standing there, in front of the school gates, in all his glory.
Yoongi broad shoulders were wrapped in a long black coat. Under it, Jimin could see a turtleneck and a black pair of slacks. At his feet, he was wearing the same kind of combat boots he used to love when he was younger. His air was dishevelled and falling sparsely over his brow.
Jimin felt his breath itches. Yoongi was still the same: breathtakingly beautiful. The problem was that he wasn't alone. Someone was gripping at Yoongi's arm and smiling at him. They were talking about something but Jimin wasn't able to make out the appearance of the other man.
His eyes were all for Yoongi. And in that moment, Jimin realised that his heart was still Yoongi's. Even after all this time.
Don't bookmark this A/n: and here, they finally meet
Feel free to scream at me or share your thoughts
See you tomorrow
- Jiminah, are you okay?! - Jimin could hear Tae's voice but he couldn't bring himself to snap out of his daze and answer back. His eyes were still glued on Yoongi. The older was still with the other man and now they were walking towards the school main door. Jimin doesn't know
what he was thinking about when he run out of the car and rushed toward the gate. The only problem was that it was already too late. Yoongi had just entered the door. - Jimin... - Tae had just appeared at his side. A warm hand on Jimin's shoulder. - Who was that?! - Jimin could
sense the venom in his own voice. He cringed at it. - Surely a colleague. They entered together. - Tae dragged Jimin back to the car. Jimin was sitting with his back on the backrest, feeling defeated without even knowing why. - Chim... Spit it out! - I don't know what I was
thinking. Coming here and want to talk to him. Why should he even being single it's not like his work wouldn't allow it. He surely has some free time. - Jimin was rambling. - Listen, Chim. First of all, you know it's not just because of your work being demanding if you're not
dating. Also, we don't know if he's dating someone. And even /if/, you two still need to talk. Taehyung waited a little while before talking again. Jimin could feel his friend's eyes studying his face. - Tae, just say it - I was wondering... Would you really prefer not knowing
about what you just find out in the book just because he is probably in a relationship? Could you really live with this regret? Jimin let out a deep sigh. His heart was heavy. He could feel the weight on his chest and a knot in his throat. The mere idea of never knowing was
making him sick. He wanted to know how bad he had wronged Yoongi. He wanted Yoongi to tell it to his face. And, possibly, to let him fix it. - Tae... The problem is that I-- I don't think I just want to talk to him. - Jimin couldn't find in himself the willpower to look at Tae.
His eyes were still glued to the gates. - What do you mean? - That I'm gready. I want so much more.
Jimin went back to work. Taehyung had tried to cheer him up but Jimin was lost in his own mind. He was driving in autopilot, barely minding Tae's presence at all. The only thing he could think about was the image of an unfamiliar hand gripped on Yoongi's arm. The only thing he
could think about was him being a little too late. Taehyung texted him a couple of time that night, but Jimin had made his mind about avoiding this conversation for now. There was still something he was supposed to do before going back to Yoongi's school: Jimin needed to read
the last short story. --- The next day, Jimin called at work to let his boss know he was sick. He had never did something like that, but Jimin couldn't even bear the mere think of going to work today. Yesterday night, he hadn't been able to fall asleep. After having finished
reading the story and Yoongi's notes, he cried. Probably it was a normal reaction; Jimin hadn't cried back then. He hadn't had the time to grief. He was already working full time and they were taking advantage of him. It was normal: he was the younger and the new one.
But now, after reading all the warm and lovely words Yoongi had left for him, Jimin was grieving. Jimin was trying to gulp down a cup of tea while deciding what to do when his phone rang. - Chim, I'm at the firm but they told me you're sick... - Yeah... Sort of. - Listen, if
it's for yesterday I think you should let it go. If it's making you sick, don't try to talk to him. - Actually, I'm thinking about meeting him today. I'm going at the school. - Have you at least, thought about it?! - Jimin could feel that Tae's was worried. But hearing Tae
addressing the topic, made him realise that he couldn't just let it go. Not after what he had read, not after what he had felt yesterday. - I will just do it. I have never thought too much about what to do with Yoongi hyung. I always followed my heart. I still want to do it the
same way. Taehyung hummed at the other side of the phone. This silent approval was more than Jimin could hope for right now. An hour later, Jimin was in front of the school gates. He had discarded his suit in favour of some formal clothes. He was hoping Yoongi would stay to talk
<brb I need to feed>
Jimin had spent an hour near the gate before hearing the bell of the end of the day. He was standing at the other side of the narrow street. He had spent his time walking around and checking his appearance in the wing mirrors of the cars parked there. And, sometimes, he patted
his satchel to make sure that Yoongi's book was still there. It was almost three when Jimin heard the bell. Suddenly, the curb under his soles was feeling hot and his stomach was churning, his palms were sweating and his heart beating like crazy. He could see the students comin
out from the doors, laughing and talking. Jimin tried to look better, just to be sure not to miss Yoongi. The students were already gone when Jimin saw the first teachers coming out. They were mostly in pairs. Jimin tried to study each of them to ease the tension. Yoongi was the
last one. Once again, as Jimin laid his eyes on him, the world stopped. He mentally thanked Yoongi for being the last; this would make a possible rejection less embarrassing. Jimin made his way towards the gates,before speaking - Yoongi hyung The older stopped dead in his track
Don't bookmark this I think we made some progress today. What do you think?
Jimin can't pinpoint how much time passes. He looks at Yoongi standing there, half through the pathway between the school doors and the gates. He looks at Yoongi's eyes widen in surprise and at the little tremble in his hands. Jimin take a deep breath in before letting it out.
He takes some steps forward before speaking again. - Yoongi hyung. Hi... - Jimin feels suddenly hesitant. He is just realising that he hadn't thought this through. - Jimin... What are you doing here? - Yoongi's tone is not harsh but neither warm. It's like he is trying not to
let anything out. Like he doesn't want Jimin to catch on his emotions. - I-- I wanted to see you... I'm sorry I should - Jimin is stuttering and gesturing at his back just to say he will go. - Wait! - Yoongi's voice sounded a little higher and Jimin is wondering if he is
imagining it. He looks back at Yoongi, his head crocked on the side, waiting for the older to go in. - If you're here there must be a reason... Don't go already. Jimin nods shyly. It's weird how Yoongi seems to be able to say the right thing even after all this time. Even now
that he isn't supposed to remember a lot about Jimin. The younger takes some steps back to let some space for Yoongi to come out from the gates. - I know a little coffee shop here if you have some time. I could have my late lunch and you could tell me what you're here for.
Yoongi is not even looking at him right now but Jimin feels like he's being scrutinised anyway. His fingers are playing with the hem of his green cardigan while he tries to nod back at Yoongi. Suddenly his body feels all too stiff. They walk in silence with Yoongi leading the
way. Jimin looks at his back, trying to pin point any signs of discomfort. - Stop staring. - W--what? - Jimin feels hot caught red-handed - I can feel your gaze boring holes in my nape. Just stop it. Jimin answer back with nothing but silence. - I'm not mad, Jimin. It's
just-- - Yoongi pauses a little, before changing topic. - Look, we're here. Once they're settled, Yoongi order a sandwich and a coffee for himself and Jimin order a the. He feels like he needs to calm down. Sitting in front of Yoongi is just weird. Jimin's is dying to have a
better look at the man but he knows he can't. He would like to check if Yoongi still scrunch his nose when eating or if he still keeps his little fingers up when holding something. He's dying to check but he's also shit scared to meet Yoongi's eyes. - So, how did you find me?
- I-- I didn't thought you would talk with me - Jimin was mumbling and feeling like an idiot. - I-- I met Namjoon and asked. - Mmmh... You really thought I wouldn't talk to you?! - Yoongi was munching one of his sandwich while shooting back an unamused look at Jimin. One of
Yoongi's eyebrows was shoot up. Jimin had just screwed the first step. - No... I was just scared. - Jimin went back looking at his coffee cup before deciding to step up his game. - Hyung, I found something in my apartment a while ago. I was moving out and.. - Jimin took the book
out of his satchel. He didn't look at Yoongi's reaction though, missing how wide the older eyes went at the mere sight of the book cover. - I-- can we talk about it? - Jimin looked up at Yoongi's face, finding the older a little paler. There was something in Yoongi's eyes that
Jimin couldn't read. - I thought you... I was sure you didn't care back then. I-- - I'm sorry... - Jimin was starting to feel tears stinging at the back of his eyes. The hurt in Yoongi's voice was so tangible that Jimin felt his chest hurt. - I don't think you should apologise
for something that happened so long ago. - Yg was trying to sound fine with the situation but Jimin could still feel the hurt in his hyung voice. - I do need to apologise. I also think there's more I want to talk about, hyung. - Jimin paused a little while. - If you'd let me.
Yoongi is silent for a while before looking back at Jimin. It's the first time their gaze lock. Jimin breath itches. - I don't think I can right now. Talking about all of that, about all we had. I don't even know shit about you right now. And right back at you. - Jimin can hear
in Yoongi's voice something that he really would like not to. - I understand. - Jimin thinks a while more, then something pops up in his head - Can we-- Can we meet each other, sometimes? And then I-- - Are you asking me to friendly hang out, Jimin? Jimin nods shyly.
- I have a better idea. Why don't you start showing your face back to the group nights? - Yoongi has a shit eating grin right now, something that Jimin never thought he would miss. But here he is, feeling warm at the solely idea that Yoongi had just spared one to him.
- I can do this, hyung. - Good. Saturday night at Namjoon's. Yoongi has already emptied his plate and his mug. There are no further reasons to stay, Jimin is aware of that. And Yoongi must be too as he see the older stand up and collect his things. - Well, see you on Saturday
then. - Wait, hyung. I don't have your number - Fuck. Jimin feels like beating himself up. - Still the same. - Yoongi is already out of the door when Jimin is able to snaps out of his daze.
- So, you agreed on coming?! - Jimin could Tae sounds really surprised. Once home, Jimin had called his best friend right away, trying to give him the best summary of the encounter he could. - Yeah... Do you think I should tell Namjoon? - I think Yoongi will do it. But yeah,
do it anyway. Just to be polite. - Okay... Fuck, it's been so long since we were all together. I don't know how I can face this. And without Jungkook and Hobi I think it will be even harder. Jimin is starting to realise just know what he got himself into. He had got to meet the
others, from time to time. But - as he had always avoided their big meeting since the breakup - Jimin is afraid he doesn't remember how to be with the whole group and Yoongi too. All together. In the same room. - You will do great. Don't worry, Chim. I think it was bound to
happen anyway. - What do you mean? - That people like us seven, who had shared so much, can't just stop talking. You were supposed to meet them again. Jimin sighed, feeling half relieved and half... He didn't even know what he was feeling. But surely, Yoongi's grin was
smth Jm wants to cling to till Saturday. Just to be sure not to chicken out. In fact, if that grin was something to go by, Yg wasn't at all opposed to have Jm back in the group. What if it was just as Tae said, though? What if it was just for the sake of their long friendship?
I think it's all for today. See you tomorrow and feel free to share your thoughts
it really helps me going on
Saturday night at Namjoon's. Jimin could do it. Honestly, the most wrecking thought about it was the idea of seeing Yoongi in a casual setting. Again. But Jimin was determined in showing Yoongi that he really wanted to talk to him about the book. And if Yoongi wanted to go back
to be at least friends before talking about the past, Jimin could do it. Jimin was already dressed when Taehyung arrived. He had opted for a striped shirt and a pair of jeans. Something simple. - Are you really sure you're ready? - Tae was sitting on Jimin's couch, watching
as Jimin was trying to decide on a pair of shoes. To be honest, he had already decide about it but he just needed something to distract him. - I just think that it's time for me to show Yoongi hyung that I want fail him again. Even as a friend. - Was it that bad? - Jimin had
already told Tae about his first meeting with Yoongi. He had described the hurt of Yoongi's voice as best as he could. And, honestly, even if it hurt Jimin, he couldn't blame the older for being wary about talking about their past. - I just... I think I never really considered
he could be hurt, too. I was too focused on myself back then. I wasn't even sure about what /I/ was feeling. - Chim, you suffered for the break-up in your own way. I don't think you should judging your past-self. - Tae was looking at Jimin intently but there was something warm.
- It was wrong of ypu to assum he wasn't hurt. And it was really wrong that you didn't talk back then. - Tae paused for a little while, looking at how Jimin was worrying his bottom lip, before speaking any further. - You know what I think? - Jimin just shooked his head
- I think that probably at some point your relationship wasn't going okay. And that's a fact. But I also know you loved him dearly, okay? Be kind to yourself. Beating you up about the past won't change it. What you can do now, is just showing Yoongi hyung who is Jimin now.
Jimin was feeling like crying. his eyes were buzzing with unshead tears when Tae started to rub soothing circles on his back. Once again, he was grateful for having a friend like him. Jimin knows that everything Tae's just said was sincere and that he was right. Jimin was aware
that he couldn't changed the past but still it hurt him to know he had neglected Yoongi. He looked up at Tae, trying to show him a small smile. - Thanks Tae. I love you.
An hour later, Tae and Jimin were in front of Namjoon's door with two pack sof beers in their hands
Namjoon came to open the door with a bright smile. - Jimin! I wasn't sure you'd came. I thought hyung was joking. - No jokes, hyung. I told you I wouldn't be a stranger this time. - Jimin gave Namjoon one of his best smile. - I hoped for.
Namjoon let them into the apartment, guiding them to the living room. Jin was playing videogames and Yoongi was sitting next to him, giving directions. Neither of them was looking toward Jimin. Tae went straight toward Jin, sitting at his side and asking to play.
Tae too, hadn't seen Yoongi that much during the years. He'd always took part just to the nights in which Jimin would go. But, since Jimin had stopped to show all along, Tae had still the chance to mingle with Jin and Namjoon. That was leaving Jimin the only one that had
neglected the group so far. He was feeling really embarassed right now, standing still at the living room threshold when Namjoon talked at his back. - Guys! Jungkook and Hobi on video call!! - Okay, that was unexpected. Jimin had keep up with the couple and he knew that -
since Hobi was Yoongi's childhood friend, Jungkook had seen him a lot - but he didn't expect to have to look at Jungkook's grin in live. Jungkook knew about the development and he has been teasing Jimin non stop since the start. And now, Jimin wasn't sure anymore that this all
night would come off as harmful as he planned. They all gathered around Namjoon who was holding the phone. Finally, Jin and Yoongi gave him a look, acknowledging his presence. Then, Jin looked back at Yoongi, something unreadable in his eyes. Jimin tried to set the thought
aside to concentrate on his friends. - Hi guys!! - Jungkook's and Hobi's voices were boasting. - I see there's Jimin, so it wasn't a joke. You fuckers are all together and we are not there to witness?! - Jungkook was smirking at them and Jimin knew it was meant for him.
- You're kind of here! - Namjoon supplied in. - Yeah, but you know, I would have like to see it with my eyes. - Hobi was now looking at Yoongi, his eyes scanning his friend face in search for something. They talked for a little while more. Jimin thanked mentally Jungkook for
not saying anything embarassing. But he did recieved a text after the video call ended. [from:Kookie] Hyung you're so embarassing Stop looking like you have a stick up your ass It's just them You've known them half your life Jimin pocketed his phone without answering. He took
a deep breath and then tried to make small talks. There were so many things he wasn't aware of after all this time. Jin was doing great with his caffee, Namjoon was still deep in his PhD and TA work and Yoongi, well Yoongi was just a lot to handle. However, what didn't get
past Jimin's attention, was how all of them were looking between him and Yoongi every time they spoke to each other. What they were all on about?
Anyway, the night went on rather smoothly. Jimin had a round of video games with Jin. He had helped Namjoon with cleaning a bit. And also had talked with Yoongi about his work. It was weird hearing Yoongi talk about his students. There was a glint in his eyes that Jimin know
very well; it's the same one Yoongi had back then when talking about his books. Still, Yoongi kept a sort of distance. He talked to Jimin but still with the same unattached tone of voice he had that day at the caffee. Jimin could understand it, though. Yoongi had always been
quite wary with giving himself to others. However, whenever he opened to someone, he would give himself completely. The Yoongi Jimin was looking at now, was a man that had loved and trust and now was still hurt in some kind of way. And Jimin would respect it and, even more
importantly, he would try to gain that trust back. At midnight, Jimin and Tae were ready to leave. They bid their goodbyes and Jimin felt like he had accomplished something. In the end, it had been pleasant to spend the night with his friends. Once they were almost out of the
door, Jimin heard a voice. - I'm glad you came, Jimin. - Yoongi was standing at the threshold with his hands in the pockets of his sweatpants. - I told you I would. And I'm glad too. - Jimin was standing there, frozen in the middle of the hallway. His heart was thumping in his
chest. - Hope is not a one time thing, then. Goodnight. - Jimin was still staring at the door from where Yoongi had already disappeared. Jimin felt like this had just been a little win.
It's been more than a week since Jimin had seen Yoongi. He hadn't text him either but this didn't mean he had stopped thinking about the older. He's driving to work right now, while talking to Jungkook on the phone. - What do you mean you didn't even text him? - Jungkook sounded
bothered. - No, I didn't. Honestly, I didn't even know what to text him about. - Hyung, I thought you wanted to show him you were able to concile work and relationship. And I don't mean you have to go back together. I mean even as a friends. - Jimin grunts loudly cause Kookie
is right. He had just done it again. - What should I do? It's not that easy texting to an ex! - I know but if you really want to show him something, you need to step up your game. - Jimin stayed in silence, mulling over what Jungkook had just said. - What if I show up at his
school today? - You really can? - Jimin knows that Jungkook it's talking about his work. But Jimin doesn't care right now. He will ask for a couple of hours. - I'll do it.
When, fpur hours later, Jimin is standing in front of the school gates, he feels nervous. Knowing Yoongi will work till afternoon, he shoots him a text. [To:Yoongihyung (?)] Idk if you have a lunch break rn I'm out of the school btw He send it and wait for Yoongi to reply.
Ten minutes later, when Jimin is almost thinking about going back to work, he hears Yoongi's voice. - What are you doing here? - Jimin Yoongi is standing at the doors in a white shirt and beige slacks. - I-- I wanted to see you... - Yoongi sighs deeply, definitely unamused,
while reaching Jimin at the gates. - Listen, I don't know what you're trying to do, but showing unannounced at my work place isn't the way. Jimin suddenly feels guilty spreading in his stomach. He bits his lower lip forcefully. - I'm not mad or anything but don't do this again
If you want to see me, do like anyone else. Text or call and ask me. - Yoongi is using his teaching voice. Jimin never saw him work, but he can tell. He nods apologetically. - I-- can we have a coffee? One day? - One day is utterly unspecific, Park Jimin. - Yoongi is smirking
/again/ The teasing is something they've been been very good at back when they were together. It was their thing and now Jimin feels like there's a little hope if Yoongi is doing it right now. - Today, after work? - Do you really can? - Yoongi seems really surprised
- If I go back really fast right now and trade my lunch break with an early exit,yeah I can. - You do you. Just shoot a text when you know. - Yg waves at him while walking back to the building. Jm looked at the older figure disappearing into the doors before running back at work
Don't bookmark this A/n: what do you think so far? Do lemme know pls, I'm really curious
Jimin went back to work really fast. He probably drove faster than safe, but it was for Yoongi and Jimin wasn't really thinking. He was feeling guilty while knocking at his boss door to ask for the early leave. However, his boss agreed with a smile, reminding Jimin that it's ok,
sometimes, to take a break. Jimin was feeling giddy. The hours passed faster than expected and at 5 p.m, Jimin was inside his car driving to reach Yoongi's school. Jimin parked his car in front of the gates and shoot Yoongi a text:
[to:Yoongihyung (?)] I'm here as promised
Jimin waited patiently looking at the gates. His heart was pounding in his chest loud and clear and his mind was racing fast. What would happen? Would they be comfortable? Jimin waited until he saw Yoongi walking out the school doors. /The man/ was by his side, again.
Jimin tried to ignore the pain in his chest. Who the fuck was this man that was always glued to Yoongi's side? Jimin was tempted to leave but he had made a promised to Yoongi and this time he wanted to be good to his hyung. /Even if/ Even if that man could be Yg's boyfriend.
Jimin waited again, averting his eyes from the two, and scrolling down his twt timeline. Then, a knock on the window. Yoongi was smiling prettily at him. Jimin exited the car feeling just the thumpling of his heart. - You got here earlier. - Yoongi seemed surprised by the fact
that Jimin was here. Jimin just nodded shyly. - If you'd like, I know a pretty caffee here. I always go there after work. - Whatever you like, hyung. Jimin wanted to give Yoongi everything he haven't gave to him before. They walked to the caffee in silence. Jimin could
feel the tension between the two of them. It was a weird kind of tensio; Jimin wanted to go closer, brush his hand over Yoongi's, talking to him, asking everything that was on his mind. At the same time, he could feel that Yoongi wasn't completely comfortable. The older was
biting his lower lip, eveidentily trying not to talk. Jimin was aware that the way in which he had approached Yoongi two weeks ago, had stirred in the older all of their memories. Yoongi was one to talk it out, but in his own way and probably, this time, there wasn't the right
book to do so. They reached the caffee in about ten minutes and Yoongi guided him to a table at the end of the room. They ordered their coffee and let the silence sink in. - So, Jimin. There's something you would like to talk about? - Jimin knew what Yoongi was trying to do.
Jimin could bring out anything right now, baring himself to Yoongi. Yoongi wanted him to show who Park Jimin was now. But all Jimin could do was the wrong thing. - Who is the man I saw you with, hyung? - Jimin was staring right into Yoongi's eyes. For the first time since they
met each other again, Jimin was looking at Yoongi's in the eyes and this was making him feeling queasy. - What? - I saw you with a man, today. And even the first time I came to your sschool. Who he is? - Jimin, what are you trying to do right now? - I just want to know who is
in front of me right now, hyung. - Don't you think that the one that should tell something about himself is you? - Yoongi was cocking his head to the side, looking at Jimin with something near to anger. - I'm-- It's just that...
- Listen, Jimin. I know what it is about but I don't think that right now you can ask this kind of questions. - You're mad. - Yoongi sighed deeply, letting everything he was holding in out. Jimin could feel it thickening the air between them. - I'm not mad, Jimin. But you need
to understand that this is a lot to take in. You come back, you wanna talk about the book, you wanna know about my love life. You have to give me time. I can't just pour everything out to you. Not this suddenly at least. Yoongi stops, looking at Jimin with something that is
similar to aching in his eyes. - You need to give me time to warm up to you again. I want to let you in but I don't know how, right now. You need to gain my trust again, Jimin. /You/ need to show me something. Yoongi was standing up, right now, segnalising that their meeting
was coming to an end. - I've never. I mean, I've never had someone after you. - Jimin was looking intently at the table, not wanting to look at Yoongi. - I-- I never fell in love after you. Never even want to. Jimin was know standing, ready to leave to.
- I will show you, hyung. I will show you everything that's needed. Jimin left Yoongi standing there, missing the way in which the older was looking at him with a mix of hurt and longing in his eyes.
<brb need to feed>
Jimin went back feeling defeated. The hour passed with Yoongi had been too much. And Jimin could only knock at Tae's door. - Hey Chim, what happened? - Jimin started sobbing the moment Tae looked at him. - I don't think Yoongi will ever love me back. - Tae didn't say anything
and just dragged Jimin inside his apartment. Tae looked at Jimin sagged shoulders and the tracks left from the tears in his cheeks while making some tea. He looked defeated. Jimin had told him everything they had said to each other. - Chim, you need to give him time. He's right
I know you're happy you two are talking again and all. And I understand. But you should understand him too. You were both hurt. - But what if that is his boyfriend? - Taehyung looked at him and there was something sad in his eyes. - Listen, would really make a difference?
Would it stop you from wanting him? - Not really. - I thought so. They didn't say anything else after it. Jimin knew there wasn't anything else to say because it was true: they were both hurt in their own way and Yoongi could take his own time.
Jimin let some time passes. He didn't want to push Yoongi's limits. He still went to the weekly meeting, though. He showed himself at Jin's door with Tae in taw. He spent the night playing games with Namjoon and so. But he didn't went too close to Yoongi.
He looked at the older from afar, looking at how he merged so easily in a lot of conversations with Jin and Tae. Jimin was feeling left out but he let Yoongi have it. Was a couple of days later that Jimin decide to do smth. He didn't showed himself at Yoongi's school though.
[to: Yoongihyung (?)] If you'd like I'm craving some meat tonight. [from:Yoongihyung (?)] Are you inviting me to dinner, Park? [to:Yoongihyung (?)] Kind of I think [From:Yoongihyung (?)] I have a work thing tho Why don't you come with me?
Jimin looked at the screen for a bit too long before replying. He knew it wasn't a /date/ but still he was feeling overwhelmed with the mere request. Yoongi was giving him another chance after their disastrous caffee meeting. [to:Yoongihyung (?)] Oksy What is about?
[from:Yoongihyung (?)] A book presentation I need to talk to We can have meat after Just if you'd like [To:Yoongihyung (?)] It's a yes for me They settle a place and an hour before Jimin was left to himself in front of his wardrobe. He didn't really know what to wear. He
supposed it was something rather formal but he didn't want to show up in a suit. Obviously he videocalled Tae and Jungkook. Jungkook wasn't surprised about the 'date' but thing. He was aware of every little event. - So? What should I wear?
They discarded a lot of clothes before they prompted Jimin to put a pair of black jeans, a striped shirt over which he put a simple jacket. He was elegant without overdo. - - Jimin hyung... - Kook voice came hesitant. Jimin was looking at himself on the mirror, pondering if it
was okay to put some make up. - Yeah, Kook? - Don't expect too much. I don't want you to be disappointed. Jimin smiled warmly at his friend on the video. - Thanks, kookie. Once again, Jimin was lucky for his friends.
Jimin was supposed to meet Yoongi at the library where the presentation will took place. They settle for 6.30 p.m. Jimin was nervous and he was feeling his palm sweaty but he endured and walked straight toward the man waiting for him. Yoongi was standing there, beautiful as
always. He was wearing black slacks, a white shirt and his black coat. He was professional, manly, confident. Jimin was finding it hard to breath. Yoongi was the first one to wave his hand in greeting. There was a small smile on his lips and Jimin could just mirror him.
Fuck, he was still very much in love.
A/n Sooooooo ooooooh, what's your thoughts?
Yoongi waved at Jimin and Jimin tried to breath. He walked near the man and smiled at him. He was feeling like an highschooler dealing with his first date. However, he was trying to force himself to remember this /wasn't/ a date.
- Hi, Jimin! Are you ready to go in? - Jimin nodded. - Listen, I will be on stage for a bit but then we can go to dinner. Okay? - It's okay, hyung. I admit I'm quite curious. - He didn't think that saying something so simple could make Yoongi smiling like this.
Yoongi guided him inside the bookshop and at their designated seat. Jimin just realised that he was Yoongi's 'plus one'. They didn't have much time to chat as, a little later, Yoongi was called on 'stage' to present the event. There, right beside Yoongi, there was /that/ man.
- Good evening everyone! I'm Min Yoongi and I'm here to introduce to you this short stories collection. - Yoongi explained how he had worked to the preface an some other adjustments. - Yeah, I need to say that asking Min Yoongi to check my work, was my best decision. We've
started to work together a couple of years ago and I know him like the back of my hands. So, he does. Jimin feels something ugly rising from th epit of his stomach. But he still keeps his eyes trained on Yoongi and his pretty smile. - This is why, I know that my work would be
safe in the hands of a colleague and a friend. The man talked a little more about how he collected some of the most important short stories of Korean heritage and how he and Yoongi worked on it. An hour later, the event was done. Yoongi was still on the stage, smiling and
shaking hands. And Jimin could only look at how pretty Yoongi was, how being in his element make him glow. But he was looking also at the stares the man would give him, at the way he would trade his hands on Yoongi's arm. Jimin was feeling sick. But then Yoongi was in front of
him, smiling and asking if Jimin enjoyed. - You were very good, hyung. I didn't know you worked for something this big. - There are a lot of things you don't know, Jiminah. /Jiminah/. It has been so long since Yoongi had call him like this. It made Jimin feel like
something had just been put back into place. But there was something in between the lines of what Yoongi had just said that Jimin couldn't ignore. What thing he didn't know? Could it be that Yoongi was referring to the man standing next to him on stage?
However, he didn't have time to sink in this kind of thoughts 'cause the man had just approached them. - Here he is! The man of the day. - Kihyun! Stop this. The book it's yours, in the end. I just tried to help. - The man just shook his head. - You're always too humble.
You did a lot. Anyway, are you coming to the dinner? - Jimin couldn't help but look at the way Kihyun's eyes were holding so much hope. - No, thank you. I have plans. - Yoongi turned his head toward Jimin, before speaking again. - He is Jimin. He is -- Jimin could feel Yoongi's
struggle - We've had already plan for dinner, so I will leave you to your celebration. Kihyun seemed hurt but he didn't said anything. He looked at Jimin, with a forced smile, before leaving. - Have a good night, then. See you tomorrow, Yoon.
There was something there, the moment Kihyun left. Jimin could feel the air thickenign around the two of them. There was only the two of them left or, at least, Jimin felt like they were the only two people left while looking into Yoongi's eyes.
Yoongi was the first one to break the silence, he cleared his troath and... - So, were do you wanna have your meat, Jimin? - Are you sure you don't wanna... - Jimin looked over Yoongi's shoulders at the retreiting group. - I'm sure. - Yoongi looked at him and Jimin knew he
meant it. The place Jimin had choose was near the book shop. He didn't want to take the car, too afraid of the atmosphere that being in a little space with Yoongi could create. He was still able to engage in a conversation with Yoongi, while walking there. The awkward silence
of the other times wasn't there. Jimin could feel the shift in their dynamic. Clearly, Jimin's efforts for showing at the weekly meeting and for meeting Yoongi alone, were starting to give their little results ann Jimin was grateful for it. - Hyung, can I ask you something?
They were finally sitting at their table, waiting pateintly for their orders while sipping some beer. - Shoot it. - Why did you invite me to this event? You could have just reschedule the dinner with me. Jimin couldn't stop thinking about it. He really was trying not to
read too much into it but, it has been weeks and Jimin was starting to feel like he could ask for some answers. He knew that it was too early to talk about everything else, but Jimin thought he could afford this at least. - I know your work, Jimin. You asked me to go out,
so you were free. But it doesn't happen often. If I'd asked to reschedule, I couldn't -- - Yoongi paused, probably sensing that what he was about to say would disappoint Jimin. - Anyway, I wanted you there. I wouldn't ask if I didn't want you to be there, Jimin.
This, about Yoongi, was something that Jimin had loved so much. The older wasn't talkative. Or at least, he wasn't if he could avoid it. His would always try to say something through his books but, if he couldn't, and if asked, Yoongi would just pour his heart out.
The sincerity in what Yoongi had just say was tangible and Jimin felt relieved. - I am happy you asked, hyung. - I know you are, Jimin. - Yoongi smiled at him and he was so pretty. Always so pretty and Jimin was just weak. The dinner passed lightly. Jimin tried hard not to
ask about Kihyun and enjoyed deeply every little things that Yoongi gave him about himself. The older talked a lot about his work and his projects and Jimin could feel like Yoongi was trying too. Jimin wasn't the only one putting effort into this.
After dinner, they walked back to the bookshop just to reach their cars. They bid their goodbyes and Jimin looked at Yoongi disappearing around the corner. Once home, Jimin got a text. [from:Yoongihyung (?)] Thank you I had fun
If that night Jimin slept soundly and peacefully, no one needs to know.
- So, how did it go? - Taehyung was sitting in front of Jimin in the firm cafeteria. - Good. It was good. - jimin was playing with his ramen and Tae didn't seemed convinced at all about his words. - Why it doesn't seem so, tho? - It was good. Like, really good. But I can't
stop thinking about that Kihyun! I want to know if they're really just friends and colleagues as he said in his speech or not. I... I know I can't ask but... - But you're really deep in it already. - Jimin just nodded. He was trying not to let this affect him too much but he
couldn't deny that his feelings for Yoongi were still there and still very much real. He hadn't stop carry the book around either. Sometimes, when he was feeling particularly dejected, he would read the last short story. If Jimin had to be honest, that one was his favourite.
It wasn't just for the beautiful words Yoongi had left for him at the end, but for what it entailed. The story revolved around a group of friends. It was formed by two couples and one of them was giving a touching speech about love.
/Love/ What a complicate concept. However, while reading the speech, Jimin felt like it wasn't hard at all. He could feel each and every words and he would just relate them to Yoongi. At love, the protagonist said, we're all beginners. And these were the words used by Yoongi
too. And now, while being here ranting to his best friend about what could be a unrequited love, he could feel how real this was. It doesn't matter how old you are or how many partners you had, you will always be hopeless at love.
And there's more to it. Yoongi had wrote that he still didn't know how to love Jimin properly. But, even after all this time, Jimin was feeling the same. He had thought he had been doing it right,but the more he looked at Yoongi and at their past, the more he knew it wasn't true
Jimin had still a long way to go.
- Earth call Jimin! - Tae was waving an hand in front of Jimin's face. - Sorry, I zooned out. - Jimin paused a little before... - Tae, what if try speaking Yoongi's language? - Eh? - What if I tell him my feelings with books?
a/n: it's all for today folks. What do you think so far?
Also, would you like to have a look at Yoongi's pov? Please let me know also if there's something else you would like to see!!
Sorry the setting was wrong
/Yoongi's pov/ Yoongi went straight home after the event. If he has to be honest, he'd say that it was great to have Jimin there but also tiring. Since Jimin came back into his life again, Yoongi had to try not to think about their past. And this doesn't mean that he had to try
not to think about the good things, but the bad too. However, Yoongi couldn't deny anything to Jimin. If the younger wanted his place back in their friends group, he could have it. But the moment Jimin had put the book on the table, Yoongi had understood. And he wasn't ready.
The event was something important for Yoongi. He had spent his life with books and working on one was one of his dreams. However, he couldn't find in himself to deny Jimin a dinner when he asked. Yoongi was aware that Jimin work didn't allow him a lot of free time. Hence, Yoongi
had learnt to take whatever the younger could offer. And it seems that this habit had stayed with him. At the same time, he wanted Jimin to see how far he went. It wasn't out of pettiness though. He was aware that, right now, they were basically strangers and Yoongi wanted to
give Jimin something about himself. Deep down, Yoongi was hoping that he would Jimin wouldn't waste all of these again. However, he wasn't able to admit it out loud. He wasn't able to say with his own voice that Jimin's apparence had affected him profoundly.
The moment Yoongi stepped into his house, his phone started ringing, prompting him to pull his thoughts at the back of his head. - Hobah... How are you doing? - I'm the one who should asking... You didn't answer any text. I wrote you a good luck for today. - Hoseok sounded
genuinely concerned and Yoongi tried to muster what he was about to say by pulling a cold coffee out from the fridge. - I'm sorry, really... But, Jimin was there. - How did he know?! - I told him. - Yoongi... And here they were. Yoongi knew what Hoseok was about to say and,
honestly, he was scared to hear it once again. There's this thing about Hobi and is that, as Yoongi best friend, he was there when Jimin left. And it didn't matter how many times Yoongi said that he was okay, Hoseok never believed him. - I know Hobi. I need to be careful.
- Jin hyung would tell you the same. I'm not trying to give you a hard time about it. It's just that... Yoongi, do you really think that what you two had is worth trying? - Can we not? I'm not in the mood. Dealing with Jimin and Kihyun in the same room today, had been enough.
- So, Jimin met Kihyun? How did he go? - Yoongi could feel a smirk forming over Hobi lips. The fucker. - Apparently, Jimin had saw us together already. He thinks he's my boyfriend. - He's not completely wrong, though. Did you explain him the situation? - I think I'm a shitty
person... - Yoongi was now sprawled on his couch, the coffee long gone and his heart thumping guiltily in his chest. - What are you talking about? - Weeks ago, Jimin asked me about Kihyun. He said he had saw us together. And I told him he has no right to pop up in my life so
suddenly and ask about my love life. - Yoon, you're not a shitty person. You did what was right for you. There's nothing wrong in wanting to protect yourself. - Jimin Hoseok's soothing voice was helping in unravelling the knot in Yoongi's throat. - You know what did he said?
He said that there haven't been anyone... - Yoongi let out a breath he didn't know he was holding. - And now are you feeling guilty cause you're ex is always around hoping to get laid again?! Is it, Yoongi? - Hoseok's voice was stern and accusatory but Yoongi knew better. He was
aware that Hobi just wanted to protect him. - Yeah... I'm feeling guilty. - You shouldn't. You asked for time and also you two agreed on this. Don't feel guilty for having lived your life during these years. There's nothing wrong with it, Yoon. - Hobah... - Yes? - Thank you.
Yoongi didn't reach out to Jimin the following days. They were supposed to meet at Taehyung's on Saturday night, so Yoongi settled himself on waiting. Hoping for Jimin to do something first. Yoongi was sitting at the school canteen, marking some papers when Kihyun approached him
- Hyung, are you okay? - Yoongi lift his eyes on the man who was handing him a cup of coffee. - What? - You were zoning out. I called you three times. - Kihyun smile was familiar but Yoongi wasn't able to say anything else about it. He wonder when he stopped to have feelings
for the man. Why suddenly Yoongi was always trying to analyse his relationships? - I'm sorry, I was just thinking. - Yoongi thanked him for the coffee and took a sip. - Are you thinking about that man? Jiminssi? - Yoongi knew this was coming. He knew Kihyun was still holding on
his feelings and he had tried his moves more than once, but Yoongi was keen on keeping them as a friends. - Yeah. - Yoongi wasn't one to lie and, especially now, there was no reason for it. - He likes you. I-- mean, it seems like it. - Why are you telling me this?
- I know you, hyung. If you're wondering if he likes you, I can assure you he does. And honestly, I would have no reasons and you know it but... - Kihyun looked at Yoongi with a sad smile - but he was ready to jump on me. Yoongi wanted to say something. He wanted to reassure
Kihyun that he had loved him when they were together. He wanted to make it less hard on his ex lover, but he knew there wasn't really something he could say to sooth Kihyun's hurt. - Ki... - I know, hyung. It's okay. I know I tried during the last year but it's okay. I know my
place. Yoongi smiled at Kihyun. It was a smile that didn't fully reached his eyes and that wasn't an happy smile at all. Sometimes, Yoongi wonders why something as beautiful as love was supposed to hurt so much. - I don't what you want to do with what I just said, but think
about it. Yoongi couldn't help but think that it wasn't enough hearing that Jimin had feelings for him. Yes, Yoongi had heard Jimin saying it. But he need more. This time, he didn't want to trust /love/ so easily.
Yoongi had spent his Friday afternoon in a bookshop. After giving Jimin that book as a gift, he never bought a new copy for himself. Partially it was because Jimin never answered what he wrote inside and partially bacause he didn't want to remember. Yoongi wandered through the
aisles till he found what he was searching for. The book was standing there, in the middle of a dozen of colorful books. It was standing there, with his black cover, waiting for Yoongi. He picked it before changing his mind. He could still remember the pretty smile Jimin gave
him when he opened it. He could remember that the boy promised to read it soon. And Yoongi,l just waited patently. It was three weeks later when Jimin knocked at Yoongi's dorm door. The younger was drenched as outside it was raining. He was wearing a fluffy cardigan and his hair
was glued to his forehead. - Come in, I fetch a change for you. - Hyung... - What's up, Jiminie? - Yoongi can still remember the dread in his own voice. Something in Jimin's demeanour wasn't right. - I think we should break up.
Yoongi felt like a bucket of ice water had been thrown on him. He was freezed in his spot, his eyes trained on Jimin. - I'm really sorry, hyung. I am. Trust me. But I just can't right now. My application for a firm has been accepted and it will be all too much. I can't risk to
do this wrong. I need to put all of me in it. Yoongi blinked a couple of times. He looked at the boy in front of him, and he felt like something had just been broken. Something that couldn't be repaired. Yoongi couldn't even react. He looked at Jimin in the eyes and...
- Good luck then, Jiminah. Have a good life. - Yoongi bow a little and he could see that Jimin was stunned. He had just time to close the door before the tears started streaming down his cheeks. Yoongi shuddered at the memories while pocketing his wallet and exiting the bookshop
with that cursed book. That night, Yoongi reread every single page of it. His heart was aching so bad that he felt like he couldn't really breath.
A/n: big update tonight. We finally met Yoongi and listened to his side of the story. What do you think about it? What do you think of him? Pls, let me know
Saturday morning came as a blessing for Yoongi. He hadn't sleep well. He could still feel his eyes bloated from crying as for the book, he had already been hidden behind other books on his bookshelf. He was quite grateful he didn't have to teach this morning. But he still wanted
to take his mind off Jimin. Yoongi had some papers to grade but he was quite sure they were still with Kihyun. He rememberes having left them in the office and asked the other to pick them up, tho.
[to:Kihyun] Are my papers still with you? [from:Kihyun] Good morning to you to, hyung Btw I still have them - Fuck. - There wasn't much work Yoongi could do without his notes.
[from:Kihyun] I'm going to the gym I can dropp them off I have to have breakfast before [to:Kihyun] K See you at the usual caffee Yoongi was looking forward to have his notes back. After reading the book last night, the only thing
that could help him was putting his mind on his work. He dressed himself hastily; just a pair of threadbare jeans and a t-shirt under his favourite jacket. He took his satchel and his leather notebook too. It was something Yoongi never go out without, he never knows when an idea
might reach him. He met Kihyun for the exchange at their usual caffee, the same at which they worked at Kihyun's work. - Here the papers, hyung. - They sat at a table to have a quick breakfast. - Thanks, Ki. I really needed to work in these today. - Yoongi was nursing his
coffee and playing with the muffin in his plate. - I'm sorry to sound rude, hyung. But you seem in dear need of sleep. - Kihyun was looking at Yoongi in a way Yoongi had hoped wouldn't see again. It was fast, faster than Yoongi's reaction but Kihyun's hand was now on Yoongi's
cheek. The younger thumbs was caressing his cheek now and Yoongi was feeling like it was wrong. - Kihyun, stop. - Yoongi put and hand on the younger wrist to pry his hands away. Kihyun's expression faltered and he stood up to leave. - I I'm sorry it's just that... But suddenly
Yoongi saw someone else. There was a mop of grey hair that Yoongi knows so well and a pair of big eyes that were looking at him with so much hurt. Fuck. Fuck. Fuck. He looked intentelly at Jimin, trying to make him understand to stay and wait. Then, he looked at Kihyun again.
- Kihyun, we're just friends and colleagues right now. I told you already. - There were nothing apologetic or harsh in his tone. Yoongi was just been sincere and clear. - I'm sorry, it's just... - Just... Not right now.
Right now, Yoongi didn't wanted to hear any more excuses. Kihyun knew about Jimin, they talked about and talked about the state of their old relationship too. Yoongi had made it clear there were no more space in his heart for Kihyun. And now there was Jimin. Jimin, standing
there in front of him. Jimin for who Yoongi didn't want to fall to easily this time. Jimin who was looking at him with so much hurt. And Yoongi didn't n Know what to say. - Jimin, I know it sounds cliché, but it's not as it seems.
And Jimin just smiled at him, a pretty smile - It's okay. See you tonight, hyung? - Yeah... And here they were, back to square one. The communication. This had always been a problem between them, especially towards the end of their relationship. Yoongi, at some point,
had the impression that Jimin wasn't say a lot of things to him. And the break up had been a proof of this for Yoongi. He went back to sit at his place and took out his leather notebook. /Where are we going? Where supposed to move forward? Should we both cross this river?/
It has been so long since Yoongi had wrote about them in his notebook. It was giving him a weird sensations. His fingers were tingling. It was already more than a month since Yoongi had met Jimin again. But still, he didn't know how to move around the younger. Jimin had show him
dedication; trying to hang out with Yoongi more. But still they hadn't talk. While Yoongi had his reasons to avoid talking about the book for now, Jimin hadn't say shits about anything else. /Are we still just beginners, Jiminah? /
/Jimin's pov/ Jimin was running back to the firm after grabbing his coffee. He couldn't scroll the image of Kihyun caressing Yoongi's cheeks from his mind. He had been longing for touching Yoongi's since he had saw him again. He had spent hours wondering what kind of
relationship the man and Yoongi could have. And still, he hadn't an answer in his hands. Cause he wanted to believe Yoongi when he said that it wasn't as it seems. It was hours later, when Jimin barged into Tae's apartment. - You don't know what happened to me today.
- Welcome in, Chim. Tell us what happened! /Us?/ Yoongi was at Tae's counter, helping him with some snack and other things. - Oh nothing, the usual fight at work. - Jimin mouthed a Tae to not say anything more, taking advantage from the fact that Yoongi was now at the sink.
- but are you okay now, Jiminah? - Yoongi wasn't looking at him, but still asked. - Yes, hyung. Now I'm definitely doing better. - Jimin could feel a funny sensation in his stomach when Yoongi turned to him and nodded at him with a small smile.
Jimin wandered if Yoongi had caught the innuendo. The three of them settled around the counter, chatting and waiting for the other. It was half an hour later though, that Yoongi's phone started ringing. - Sorry, it's Hoba. I need to pick up. - Yoongi exit outside leaving Jimin
and Tae alone. - So, what happened? - I saw Yoongi with that Kihyun and the other was caressing Yoongi's cheek. -I'm sorry, Chim. - Wait. He said it wasn't like it seems and send the guy away. - /oh/ - Yeah... But I didn't say anything. I just smiled at him and asked him if
he'd show up tonight. - You could've stayed and talked. Why are you like this? - He told me I have no right to ask. - Jimin this was more than a month ago! The first time you two met after years. Of course you had no right. - Tae, low your voice. - You're just so fucking
stubborn, I swear. Jimin knew Tae was right. He had been avoiding talking with Yoongi all this time. They had meet at the weekly gatherings, took couple of coffe, and Jimin even went to one of Yoongi's event. But still nothing. - I will do it, okay? -It's up to you...
Tae's eyes were still glued to Jimin's when Yoongi came back in with Jin and Namjoon in taw. The group settled on the couches and on the floor and they started a game marathon. Namjoon, Tae and Jimin were easy to be drawn into the gaming. Jimin, though, noticed how Jin and Yoong
kept for themselves for a long time. It wasn't something unusual and mostly the two were having this kind of behaviour even when they were younger. But, considering the way in which Yoongi's cheek was smushed over Jin shoulder and the way in which they were talking, this seemed
different. With the excuse of having lost a round, Jimin tried to have a better look at the two. It was cute how Yoongi seem to be engulfed in Jin's Broad shoulders. His hyung eyes were down casted, looking at his own threadbare jeans with which was playing. At some point,
Yoongi must have stopped talking, because now Jin's eyes were on Jimin. Jin extended his arm towards Yoongi's shoulder and just then Jimin realised that Yoongi had fell asleep. Jin was coaxing him closer to let him sleep better. But the stern gaze on Jimin didn't falter.
Jimin knows that Jin was one of the most angry when he and Yoongi broke up. Jin had gone to the extent of asking Jimin if he truly believed it was a reasonable reason to broke up with Yoongi. Jimin was still standing in the cue, his cup of coffee long forgotten when he stormed
out from the caffee. So, he could understand why Jin was looking at him like that. What if Yoongi had told him about today though? What if Jin was taking Kihyun's side and now was blaming Jimin for Yoongi decisions? What if? - Chim, it's your turn? - Jimin Jimin let his thoughts
still for a bit, while playing with the others. - Guys, I will take Yoon home. He is already sleeping. - Jin pointed at Yoongi by his side. -Hyung came with his car though. - Tae pointed out. - Don't worry about it... Jimin looked at Jin waking Yoongi and taking him home.
- Fucking fuck. Another chance for talking gone. - I'm sorry, Chim. - You're still trying to talk to him?! - Namjoon seemed amused. - Kind of. I couldn't do it at our first meeting. But today-- I kinda needed it. - Jimin, you know how you should talk to hyung? - Nam's smirk
was something Jimin hadn't seen in so long. - How? - Use the books Jiminah! - I've already thought about it, hyung... But don't you think that there are more important things we should talk about? And it should be me saying them?
The conversation with Namjoon had settled Jimin's thoughts haywire. There was really so much he wanted to say to Yoongi but he was quite sure that the best way to reach Yoongi and make his walls crumbles, was slowly. Jimin let some days pass and then shoot Yoongi a text.
[to:Yoongihyung (?)] Hy hyung I know this sounds random but would you like to go out with me this evening? [From:Yoongihyung (?)] Are you not working?... [to:Yoongihyung (?)] I'm not... So? [to:Yoongihyung (?)] I finish at school at 15.30 [to:Yoongihyung (?)] I'll be there.
There are things Jimin must admit. First of all, even if he suffered too, Jimin has to admit that his way and reasons for breaking up with Yoongi were shitty. The point is that Jimin didn't know how to deal with everything. He was overwhelmed. First the exams loads of work, then
his thesis and finally the internship. It was all too much and Jimin was an overthinker. He was madly in love with Yoongi but he knew he wasn't giving him what he deserved. And this is the second thing he must admit. He had taken Yoongi for granted too many times.
In the end, he knew that, whenever he would come back to his dorm room, Yoongi would be probably seated on the windowsill studying. But there was something Jimin had came to learn while dancing around Yoongi and that he remembered. He could see it in the esitance around Jimin or
in the amount of times he'd ask if Jimin wasn't working or he didn't have to work. And that was the first thing; Jimin needed to show something to Yoongi. This is why, Jimin was waiting in his car in front of Yoongi's school gates. - Tae, I'm so nervous. Do you think he thinks
it's a date? - It depends mwhat did you wear? - me? Oh, skinny black jeans, my white sheer shirt and leather jacket. - Well, for you it's a date. - Tae was snickering. - It's not. I mean I would like to. But it's too soon. - Jimin was worrying at his lips. - Then it's not.
- Fuck. Why is this complicated? I just want to properly apologise and... - Do you have something in mind? - Kind of... But I will tell you if it goes well. Tae said a "good luck" before Jimin had to put down the phone cause Yoongi was knocking at the window. Jimin gestured
him to hop in. - Jimin if I come with you you'll have to take me back here after. I need my car for tomorrow morning. - Same Yoongi as ever: the logical and practical one. - Don't worry, hyung. - Were are we going? - Yoongi fastened his seat belt and Jimin took the chance to
have a look at how he was dressed. Yoongi was wearing black jeans, a black turtleneck and a leather jacket. Fuck. They were practically matching. This thing sends a shiver down Jimin's spine. - Hyung, how work was? - It was good. I finished grading papers. I helped to kids
with their college admission. And helped Kihyun with his next book. The silence that fell the moment Yoongi named Kihyun was jarring. Jimin kept his hands tightened hard around the steering wheel but tried to smile at him. - It went well, hyung. - Jiminah... Listen, I know
you want to ask. Why don't you just do it? - You said I had no right. - Jimin sounded venomous. - It's been months, for fake sake. If we don't talk why are we doing this for? - Yoongi's voice was hurt and Jimin cpuld grasp at the doubt in it. - Hyung, I think I'm the first
one who should say things to you. Wait just a little more, please. - Jimin didn't know any other way to let his words sink, so he just squeezed Yoongi's knee with his hand. He felt Yoongi's body going rigid, but neither of the said anything. Jimin squeezed once more and then put
his hand back on the steering wheel. Ten minutes later, they were parking in front of a familiar bookshops. - Jiminah... - Yoongi's eyes were trained in the sign. Jimin knew he had recognised the bookshop of in their first date. After that, they kept on coming and Jimin used to
spend hours looking at Yoongi shuffling in between the aisles. - Come on, hyung. - Jimin was now at Yoongi's side of the car, offering him an hand. Yoongi though, climbed out without taking it. - Why are we here? Jimin ignored the question and opened the door.
The bookshop is exactly how Jimin remembers. The tables were scattered around the area envoleped by the aisles of book. He look at his Yg was marvelling at the sight. There was something shimmering behind his eyes. - Hyung, now follow me. There's something I'd like to tell you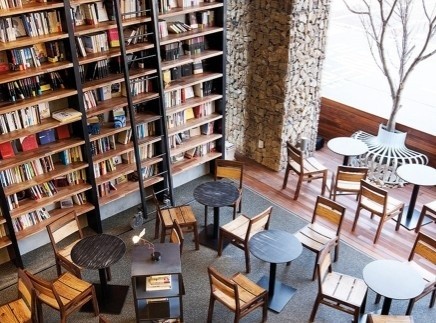 Jimin started walking slowly, peaki2up some books and pointing at some words in the titles. I'm Sorry I hurt you - Jiminah... - Yoongi was eyeing the five books, tiredly. - Yoongi hyung, wait. - Jimin put them back and searched the last one. Jimin had been able to find a copy
of the same book Yoongi had given him. Sixth book "but" And then, he opened the collection /This damn world is livable as long as you love me/ Then Jimin closed the book and said something he had learned by heart.
Something from the last short story, the one Yoongi had heavily scribbled. Jimin took a step closer and looked at Yoongi in the eyes. "But what we know about lovr? And what I'm saying right now, I'm saying it with my heart. And I'm sorry if I come too strong but, in my opinion,
when it comes to love we're all beginners. Then Jimin took a deep breath before the finale. "And I don't understand. If I do wrong, I'd like for you to put me in the right way again. I need to know. I mean, I know nothing, myself, and I'm the first one to say it".
Jimin could see Yoongi's expression faltering. His eyes shimmering. - I'm sorry it took me so long, hyung. But I read it, I read it and I understand. Jimin was feeling himself cracking too. He couldn't bear to look at Yoongi's teary eyes. He came closer and while wiping
Yoongi's tears, he whispered again /(I came to understand) This damn world is livable as long as you love me/
They stayed in silence for a bit and Jimin was grateful that they were in the most secluded area of the bookshop. He gave Yoongi time to let everything sink in. Jimin knew he was late. That he had waited years to apologise for the years to realise that his place was still with Yg
But it was okay, Jimin could give Yoongi all the time in the world. He also knew that this wasn't enough, that there were a lot of things they needed to talk about. But this was Jimin trying to make things right. - Jimin... - Yoongi came closer, just a little bit. Enough for
Jimin to feel his breath fanning over his skin. - Thank you. It was just two words but were enough for Jimin right now. He could take it. - Wanna roam around and see if you find something you like? - Jimin smiled at him, hoping to ease the tension. Yoongi chuckled back before
nodding in agreement. They walked in between the aisles for a while. Jimin spent most of his time looking at Yoongi. He was always pretty but there was a different light when he was in his element. - Hyung, why don't you pick up something for me?
Yoongi looked at Jimin bewildered, like he had just seen a ghost. - You want to read a book? - Yeah... I'd love that. Jimin left Yoongi choosing something for him while he went at counter to order their drinks. He ordered an ice Americano for Yoongi with a bagel with salmon
and a tea for himself with a chocolate muffin. When he went back to the sitting are, he found Yoongi already there with a stack of books. Jimin felt like he couldn't breath.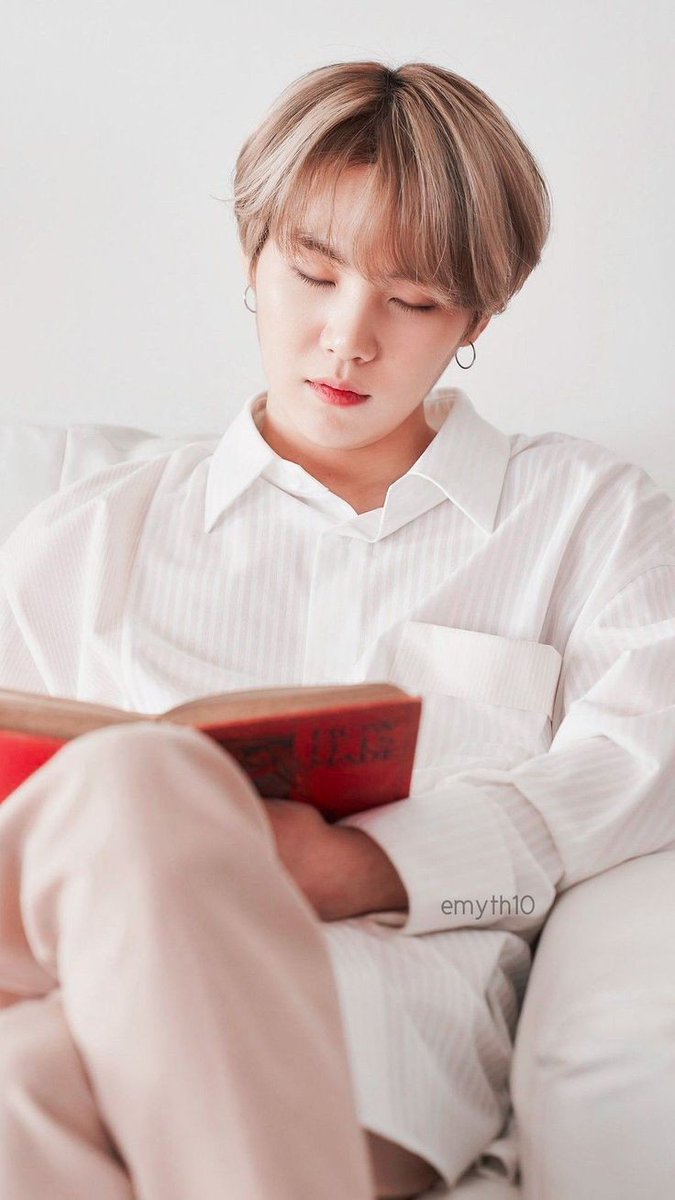 He walked silently towards the older and placed the tray on the table. - Hyung, I said one book. - Jimin couldn't help the giggles that came out. - I know don't worry. They are for me - Yoongi patted the stack of three books on the table. - Jimin I'm just checking this out for
you. - What it is about? - You'll find out. Jimin peeked at the title /south of the border west of the sun / Was it Yoongi way to say they could overcome this? Passing the border and reaching the sun?
Jimin couldn't know but he looked warmly at Yoongi busying himself with his beagle. For now, this was enough.
A/n: enough for today. What do you think so far?
/Yoongi's pov/ That night, Yoongi didn't went back to his own apartment. Instead, he drove to Jin hyung's place. He parked the car and took a deep breath. What the fuck it has happened today? Yoongi's mind was drawning in his own thoughts. It has been all too much;
the way in which Jimin apologised, the confession in between the lines and them hanging out after that like nothing happened. Like Yoongi wasn't feeling so fucking hurt. On the top of this, his driving had been filled by too many songs that he would have prefered not to hear
tonight. Fuck the dj at the station too. But some lines were particularly persistent. He had listen to dozen of song after that one but he couldn't erase them from his head right now.
/I was there for you In your darkest times I was there for you In your darkest nights But I wonder where were you? When I was at my worst Down on my knees And you said you had my back So I wonder where were you?/
Yeah, were Jimin was? It's easy to say 'I'm sorry' when things are done but the problem was just one: could Yoongi trust Jimin this time? 'Cause if he has to be really honest with himself, every time Jimin asks him out or every weekly gathering, Yoongi is afraid the younger
won't show up. [to:OnlyHyung] I'm here Mind if I come up? [from:OnlyHyung] Have I ever tell you no Yoon? Yoongi hopped out of the car and knocked at Jinhyung's door, hoping he didnt' look too haggard. - What the fuck did happen to you?
- Hi Hyung, I'm happy to see you too. - Come in, you idiot. - Jin went straight to the kitchen, leaving Yoongi time to discard his shoes and jacket. - Have you eaten? - Mmmh, a late snack. Something like that. - Okay, I'm reheating you something then. But... why are you still
around? It's almost midnight. D0n't you have school tomorrow? - Yeah, but... hyung, Jimin confessed. And I... I fucking didn't say anything. I brushed it off with his apologise and we hang out like nothing happened. None of us said anything about it.
- What did I told you, Yoongi? - Yoongi scratched behind his ear, nervously. - I know but... - Yoongi, I'm not mad, I'm just worried. I don't want to see you like back then, always waiting for Jimin to have five minutes spare or to text you back. Or to even talk about the
important things. - Jin had just placed a bowl in front of him. - Eat! Yoongi didn't even question it and started eating. He knew that more was about to come. - Listen, I know that back then Jimin had his own shit. I still don't understand his reasons, to be honest. But it's
a fact. He had his thesis, his internship and so on. But you also were there, Yoongi. You were /always/ there and at some point, he didn't even acknowledge you.- Yoongi was starting to feel sick, remembering the number of times he had barged into Jin's dorm room to vent or cry.
- I'm not trying to make you feel bad,yoongiah! - Jin was now leaning near Yoongi, looking at him warmly while Yoongi kept on stuffing his face with Jin's food. - What I'm trying to say is that you know the situation damn well. And what I want to ask now is; despite everything,
how Jimin confessing to you made you feel? /Oh/ This was a ggod question. Yoongi knew he cried, he said 'thank you', but honestly he didn't let himself dwell into it even more. If he closes his eyes, he can still see the expression Jimin had while reciting those lines from
Carver. He can feel his own heart clenching at the sight or his skin prickle the moment Jimin whispered that other line to him. He can feel his own heart beating so fucking fast and... - It's still hurt, hyung. I'm not going to lie. But, if I think about just for a moment...
I'm relieved he is still in love with me. - And you, Yoongiah? Are you still in love with Jimin? - Do you really need to ask? - Yoongi is searching for Jin's eyes now. He knows what his hyung is trying to do but can he really? Can he really say it out loud?
Jin wasn't backing off, he was still there, leaning on the counter with his eyes boring into Yoongi's. - I-- I'm shit scared but I-- I think I am. - Then, my Romeo, you have all of your answers. - Yoongi didn't expect to see a smile on Jin's face at this point.
Yoongi didn't wanted to be the first one texting. He wanted Jimin to come his way and wipe away all his insecurities. He wanted Jimin to show him that - even after he had practically left him hanging - Jimin was still willing to try. However, Yoongi didn't heard from Jimin
for an entire week. He was hurt about it but the work was so much around this time of the year, that he could easily be distracted. Jimin's came to him on a Wedsneday. Yoongi had just finish his day at work and - after all the students had leave he was too ready to leave the
school for the day. He was out of the door when he spotted a familiar man hanging in front of the school gates. - Yah! Park Jimin, what did I tell you about coming here unnanounced? - Jimin had his mischievous grin plastered on his lips. His full and kissable lips, Yoongi
thought for a brief moment. - It was long time ago. You should keep repeating me things if you want me to remember them. - Jimin giggled and Yoongi let out a huff. - What are you doing here? - And now, that they were face to face, Yoongi could see how cutely Jimin was dressed.
He was wearing a fluffy cardigan and a white t-shirt underneath. His clear jeans were hugging his figure and his hair was a little dishevelled. Yoongi could see a faint blush on the full cheeks. - I'm here to take you on a date, Min Yoongi.
Yoongi felt like he couldn't really talk. - When did I say it was okay for you to take me out? - Yoongi put on a little smile to let Jimin know he was jocking. If he had to be sure, this was more than he hoped for. Jimin didn't just reached out to him, he singlehandenly
took the matter in his own hands. - I'm still waiting for an answer, if I have to be honest. But I'm not this fastidious, you know? - Here they were, bantering like the old times. Yoongi could take this. - Where are we going then? - Yoongi could swear that the smile Jimin
just gave him gave him butterflies.
There's something weird that happens when two people that had loved each other, go out on a date again. If, usually you would be trying to discover something about the person you're with, in their case they're just trying not to bring up the past.
Yoongi can tell that Jimin is as nervous as he is and that he is trying his very best not to adress anything from the other time they hang out and neither from their shared past. However, Jimin is quite the talker, like ha has always been. He is easing Yoongi into
it, slowly and warmly. - Where are we going, Jiminah? - Seoul N Tower and then dinner. - Jimin was smiling brightly and Yoongi was feeling like he was burning all over. They took Jimin's car and Yoongi looked at how confident he was at the whhel now. He remembers
when they were younger and Jimin was a little insecure in the car. He would always glance at Yoongi for assurance. But now, he is leaning all back in his seat and he's driving with just one hand on the wheel. Yoongi can see how Jimin is dying to do something with the free hand.
He can see how Jimin keep ghosting it over the console, faking a sudden change on the radio. But Yoongi knows better. He knows that Jimin would really like to put that hand on his knee. They used to do it. Both of them. Suddenly the air in the car feels stuffed.
They reach Seoul N tower pretty fast and the climbing is nothing long. What Yoongi hadn't thought though, is that they will be fast staying one next to the other, admiring the view. Jimin is the first one to run to the railing, smiling cutely at Yoongi to follow. The younger
place his elbow on the barrier and sigh deeply. - This is sooo beautiful. - Yoongi is next to him, keeping a safe distance. He must admit he is scared to come to close to Jimin, to let his shoulder brush with his, maybe even their hands.
- Yeah, it is. - Hyung, come closer. You will see better. - Jimin is looking at him invitingly so Yoongi does. He places his elbows in the same way as Jimin, mentally trying to understand what distance is good to keep.
- Hyung... - Jimin is looking somewhere in the distance and if it wasn't for the closness Yoongi might have lose Jimin's voice. - I know I said I'm patient and all. And I am, but-- I just want to know something. - There's this insecurity about Jimin now, that Yoongi isn't
used to. He is shrinking a bit in his shoulders and his head is hanging low, like he is afraid of catching sight of Yoongi. Jimin takes a deep breath before turning his body in the older direction. - I'm fooling myself with all of this, or I read everything right?
You still have feelings for me too? And this is something Yoongi hadn't expected. One thing is to answer to such a question in your head or in front of your best friend, and one thing is having to say out loud to the one that had already broken your heart once.
Yoongi counts 1 2 3 He takes a deep breath looking at how Jimin is biting his lips, worryingly waiting for an answer. But Yoongi cant, for the life of him, bring himself to utter a word. So, he does the only thing he can think of; he takes two steps forward and wraps Jimin in a
hug. This is the only thing he can do because, right now, he's too scared of saying something. Too scared of listening those words out loud, too scared of the implications. And Jimin hugs him back, sighing deeply into Yoongi's neck. Yoongi's skin is burning. - It's enough, hyung
The rest of the evening is just /good/. They walk around a bit, take some coffee to go and look at some shops. Yoongi feels light. And it's endearing to feel the brush of Jimin's hands over him. It makes his heart flutter to know that Jimin is dying to hold his hand. And still
he respect Yoongi's reticence. It's already 6 p.m. when they arrive at the little dinner Jimin had chose. It was little and warm and Yoongi actually rememberes having already been here. They sit at a table to the far end, hoping to not being disturbed. And Jimin is there all
smiles and jittery tics and Yoongi feels like he's just been thrown back in time. They are half past their meal when Yoongi finally speaks. - Jiminah, I have feelings for you. - Yoongi hears the clattering of Jimin's spoon falling on the ground. Jimin's eyes are suddenly on him
- wide and glinting - and Yoongi finally feels like he has just stop running. It takes Jimin a little to recover from the shock but - Hyung... - I know, I'm sorry I make you wait so long after you confessed at the bookshop and I'm sorry because I know it was difficult for you
too ahd-- fuck I'm rambling. - Yoongi lifted his eyes once again to search for Jimin but the younger already was in the spot beside him in the bench. There was something swaying in Jimin's eyes and something even more strong when Jimin placed a careful hand on Yoongi's cheek.
Jimin let his thumb run slowly over Yoo gi cheek before - I'm about to do something, just stop me if you don't want it. - Jimin lean in, placing a soft peck on Yoongi's cheek. This is the last coherent thing Yoongi can remember of their night.
a/n: are you all finding this??
/Jimin's pov/ When Jimin came home that night, the first thing he did was calling Taehyung. - Ok, spill, how did it go?? - Jimin could pin point the excitment in his bestfriend voice. - It went good, Tae. Like /really/ good. We talked and everything and he confessed too
and I kissed him on the cheek and I-- - Chim, stop stop. You kissed him on the cheek? What are you? An highschooler? - Jimin knew it wasn't serious. It was just Tae mocking him. - We're taking it slow but... I do admit I would have like to kiss him on the lips. It's just that
it doesn't feel right already. - Did you too talked about what happened back then too? - Not already, but I want to. Soon. I just wanted this date to be a /date/. No painful things in between. - I think you did good. - Tae had been very happy when Jimin told him about his
idea. - I think it was a good way to show him you care and that you're ready to go out of your way. - I hope he saw it too, Tae.
Jimin let pass a couple of days. He and Yoongi did text but didn't meet. Jimin, to be honest, was dreading the next weekly meeting with the group. He was scared that someone could catch on the development between the two of them and it was something they still didn't talked about
between them. On Friday, Jimin sent Yoongi a coffee and a pastry at work. He left a little note on it "I'm thinking about you". From Yoongi text reply, Jimin could tell he was flustered. On Saturday, they all meet at a club. Jimin tried to argue they were too old for this
shit, but Jin claimed that he wanted a good drink and Namjoon and Tehyung were on board. This left Yoongi and Jimin. But, obviously, Yoongi couldn't say not to Jin so they all ended coped in a stuffy club. They sat at a booth sharing shots and college anedocts. Fuck. This is
what Jimin had been dreading for a while now. - Do you remeber when Namjoon failed his dying and his hair turned out mould green? He was so easy to catch sight of him everywhere. - Jin was laughing his lungs out at the memory. He did sport some photos, too.
- Oh, shut up hyung. You were the one with purple hair at one point. - Fair point. But I rocked them. With this face I could pull off every colour. - Not to pop your party, but /I/ was the one rocking every colour. - Yoongi was a little tipsy. He was sit in front of Jimin
and he could see a faint redenness on the older cheeks. - I had been grey, bleached, red, black, blonde, orange, even mint. And /i/ was great with each and every of them. - You were great with mint ones, hyung. - Jimin stopped himself short. There was more he was about to say
but he remembered. He remembered why Yoongi had dyed his hair mint and he just chugged down another shot. Yoongi too, knew what path Jimin had just been about to enter and he looked at him, warily. - It's true, Yoongi was pretty with his mint hair. But didn't you---
- Hyung, didn't you had red hair too at some point? - Yoongi tried smoothly to changed topic, sensing where Jin was about to go. - Me? No, it was Hoseok. - Fuck, you're right. From there, the conversation went on smoothly, mostly concentrating on Namjoon's clumsiness.
It was Tehyung, though, the one who brought it back on a dangerous path. - Jiminah, didn't you dyed your hair too? Wasn't it a dare or something? - Tae was definetelly drunk. They had switched the topic ages ago but Taehyung seemed to just had grasped at it. Jimin eyed him
nervously, hoping for his friend to drop it. - He did. - Yoongi had just but in their conversation, having catch at Taehyung question. - We had decide that the first one to fall in love who had showed himself at a date with dyed hair. We both did. The same night.
Jimin couldn't decipher the tone of Yoongi's voice. Was he just reminescing? Was he relieved to let this out? Was he hurt remembering? Jimin couldn't really tell. He looked at Yoongi for an embarassing time, trying to catch anything different in his behaviour when he
turned to talk to Jin and Namjoon again, leaving Tae and Jimin at their own thing. Of Yoongi had heard, even while engaging in another topic, it was because it was paying attention. But to be honest, Yoongi was always paying attention to everyone around him. There never was
something that get past his eyes or ears. Yoongi was always there for everyone. Especially for Jimin, even when Jimin didn't deserve it at all. At the end of the night, when they all parted ways - all too tipsy for their own good - Jimin was still trying to decide what Yoongi's
tone of voice had been hinting before.
Jimin didn't heard from Yoongi on Sunday and he too didn't wanted to search for him. He spent a good part of the day glaring at his phone, trying to decide if it was good to text or not. But in the end, he didn't. On Monday, though, the silence was feeling suffocating.
[to:Yoongihyung (?)] Have plans tonight, hyung? [from:Yoongihyung (?)] Sorry Jiminah, I have papers to grade. On Tuesday and Wedsneday, it was the same. Jimin was starting to feel like he had done something wrong or like there was somethign he couldn't catch.
On Thursday, though. Jimin waited for Yoongi out of school. He had asked a leave that he would need to make up for by staying late some other time, but Jimin thought it was time for a conversation long overdue. To feel better, Jimin had tucked Yoongi's old book under his arm.
Jimin waited like this untill he heard the bell ring from inside the school. Finally, it was time.
a:n// it's all for tonight. I hope you're enjoying it
Fell free to let me know your thoughts
Jimin waited for quite a bit to see Yoongi exiting the school gates. He had saw students leave, even the other teachers and he could swear he had spotted Kihyun too, but there was no sight of Yoongi. Jimin breathed in deeply and decide to go and check for the older in the school.
The doors and the gates were still opened and the janitors were cleaning but literally no one paied attention to him. Probably his appeareance - having just left work - was reassuring. Jimin was wearing his black suit and tie and a with shirt. And, to complete his look, there
were smart shoes and a briefcase. Jimin looked at the long corridor in front of him, both of its side covered in lockers. Jimin walked through it, searching for open doors or lights switched on.
The first three or four class were empty, so Jimin climbed up to the next floor. There were noises Jimin could recognise as music mixed with the sound of his smart shoes on the linoleum. Jimin came to an halt when he saw /music room/. The door was slightly ajar and Jimin
could see Yoongi sitted by the window with a notebbook in his hands and the music playing out loud. Yoongi was beautiful; the light hitting him just right and his little pout while writing that Jimin wanted to ease down with a kiss.
Jimin stayed there a little, looking at Yoongi, before deciding to step in. - Hyung,what are you doing still here? - Yoongi looked at him with wide eyes. - What are /you/ doing here? - I was waiting for you outside and since you didn't came out... - Come in, then. - Yoongi
gave him a small smile. - Jimin What's up? - I wanted to talk to you. - Yoongi patted at the floor beside him and waited for Jimin. The younger sat down, keeping a fair distance. - What do you want to talk about? - Yoongi's tone was expectant. - /us/. I wanted to talk about us
Jimin could feel Yoongi's body stiffening beside him. There was a silence that stretched uncomfortably between them, until Yoongi cleared his throat. - Go on, Jiminah. - I really want /this/ - Jimin gestured between the two of them - to go somewhere, so I think there's
something I should say. I was wrong back then. Thinking that I couldn't go on with you while having to manage all those other things. - Jimin took a deep breath, shivering at the memory of the night he had broken up with Yoongi.
I was wrong and I did suffer too. And I also know I wasn't always there when you needed it. And I'm so sorry. But I did learn and grew up, you know? - Jimin didn't realise how broken his voice sounded right now. - I didn't doubt you suffered too but, Jiminah, you left me like I
was anyone else. Like we didn't have hostory, like we didn't loved each other, like-- like it didn't matter how i was waiting for you to tell me about that book or about everything else. I wanted you to talk/ to me. Yoongi too sounded drained by what he was saying. It must have
taken him a lot to be able to muster all this thoughts. To even think to bare his heart again to Jimin. - And I do know you've changed but I'm fucking scared that at some point, something will require more attention than I deserve. Neither of them was looking at the other and
Jimin was greatful Yoongi couldn't see his tears. Regardless of his suit, Jimin crawled in front of Yoongi. He hooked the older chin with his fingers, prompting him to look at him. - You're right, being scared I mean. Because I can't promise anything. I don't know shit about
life and I can't predict it either. But I /do/ know I still love you and I /do/ know I want to make things right. We were just too young and love is a big thing. I think I didn't know what to do with myself and-- - Jiminah, it's okay. It's been long ago and I understand. It's
just-- - Yoongi closed his eyes and leaned his head on the wall - it's just that sometimes it hurts so fucking much thinking that I wasn't important eno-- Jimin didn't let Yoongi finished what he was about to say. He knew it, he knew how he had make Yoongi feel but, right now,
Jimin wanted just to try and take Yoongi's pain away. Even if for just a second. He wanted to lick at Yoongi's scar and heal them. He wanted to share that fare of pain, make it resonate between the two of them, before letting it die the same way it happenes when a tape ends.
Jimin wanted to end all this pain that was eating them alive. So, he did the only thing he could think about and, prompted on his knees, pressed his lips over Yoongi's. Jimin cradled Yoongi's face with his hands, keeping it in place but still giving him the chance to scoot away.
The press of their lips felt familiar. Jimin could recognise the chapped texture of Yoongi's lips. He tried to coaxed them a little bit more, pressing firmer over it and starting to move them slighlty. He didn't expect for Yoongi to start kissing back.
At first, it was hesitant. Jimin could feel the puff of breath Yoongi let out against his lips, before pressing even firmer on Jimin's. They keep like this for a little bit, peck after peck, untill Jimin started to move a little more, trapping Yoongi's bottom lips in his and
asking for more. And Yoongi just gave it to him. He pulled Jimin on his lap by pulling him by the collar of his shirt. And now, it was a full kiss. Open mouth and tongue and teeth grazing. Jimin hoped it eased the pain a bit. That coming home was enough for feeling relieved.
--- Jimin didn't know for how much they kissed, but at some point they were just out of breath, panting heavily with their foreheads pressed together. - What do you say, hyung? - That this damn world is livable as long as you love me, Jiminie.
Jimin hid his face in the crock of Yoongi's neck, hoping to conceal the flush on his own cheeks. It felt so right feeling Yoongi's pulse and his heavy breath. - Are we /really/ giving this a try, then? - We are. But /slow/, Jiminah.
a/n: Oh god, it's been a long journey but we're almost done. There's just one last scene (maybe two if I can't do the update all in one). I hope you enjoyed this till now and will be here for the finale. Anyway, finally they /kissed/. How we're handling it?!
After what happened inside the music room, Yoongi and Jimin left together. Jimin smiled at how his shirt was a little crumpled by Yoongi's hands. Their hair were a little dishevelled from their hands gripping while kissing and Jimin was feeling full.
Outside the school the air was abit chilly and Jimin could feel it trailing between his hair while he and Yoongi were standing awkwardly in front of each other. - Soooo.... - Jimin was shuffling from a foot to the other one - what should we do now?
- I would love to stay more, Jiminie - Yoongi's hand had already found his way towards Jimin's smaller one - but I have work to do tonight for tomorrow classes. - Jimin hoped to be able to hide his discontent. - I understand, hyung. - His voice was small and he was feeling a
little sad but he could understand. Yoongi had endured this a lot of times, Jimin could do the same. They were adults now and this was bound to happen a lot of times anyway. - We will see each other at the weekly meeting. What do you think? - Yeah... it's okay. I understand.
Yoongi stepped a little closer, his hand cupping Jimin's cheek warmly. - I would love to spend time with you and kiss you - he was hovering over Jimin's lips right now and Jimin was having an hard time to not kiss Yoongi silly - but this is hell week at school.
I have exam to prepare and to grade and an article to finish. I'm sorry, really. 'Cause this is bad timing because we just got to-- Jimin shut Yoongi down by pecking him on the lips. - Hyung, it's really okay. I'll wait for you.
--- - Tae, you don't understand. I haven't feel something like this in years. - Chim, you literally barely dated. You had just two hookups on a period when were you felling shit. - Oh, shut up. I still haven't finished talking about how good felt to kiss Yoongi.
Jimin and Taehyung were sitting in the Jimin's living room and they were stuffing their faces with food while talking to Jungkook on a videocall. - I told you that finding the book was a sign Jimin hyung!! I knew it. - Jungkook was smiling cheekly. - Talking about it, have you
two talked about the book? - I-- I used it to confess but no, I didn't ask what I wanted to ask. - Why not? - Jungkook was now really close to the camera. - We said that we should live the past in the past and... - You just want to know why he gifted you that and why he
choosed those short stories. Plus - Taehyung was now wavying his soju bottle toward Jimin's face, probably starting to get tipsy - it's the book that brought you two back together. - Tae is right. I think this is something you two can talk about. I think it will be cute if you
tell him what happened. I think Yoongi hyung will love to hear it. Jimin was gnwing at his bottom lip while playing with the last bulgogi left in his plate. - Do you think so? - the fast nods that his friends gave him back was enough for Jimin.
Suddenly it was Saturday night. Between work and heavy texting Yoongi, Jimin didn't really had time to think about anything else. He had send another two cups of coffee to Yoongi at work that week. The first one coupled w/ a salt bagel and the other with a little book of poetry.
Jimin thought it said a lot the way in which he was trying to match Yoongi's language. Talking to him through books was something that was staarting to grow on Jimin too. He had found the book by chance while searching for a shelter during a heavy rain on Wedsneday. He was
heading to lunch when the downpour started so, Jimin entered the first shop he could spot. It was a bookshop. Again. Jimin thought it was a beautiful coincidence and it made him feel the longing for Yoongi even more. They had met on Thursday before the hell week and Jimin was
missing him so bad. Ten days were a lot. He was aimlessly roaming around when he spotted a very little book with a red cover.
/ Love comes quietly, finally, drops about me, on me, in the old ways. What did I know thinking myself able to go alone all the way. /
Flipping through the pages, Jimin saw this little poem and put a dog ear on it. Then he bought the book and sent it to Yoongi with a coffe. The little act made him feel like he was a little closer to Yoongi and, suddenly, it seemed to him that he could understand better how
Yoongi behaved when they were younger. Anyway, ten days later, Jimin was feeling jittery at the mere thought of seeing Yoongi again. He was quite sure that Jin and Namjoon knew to about their relationship and this was making him even more nervous.
--- This time they were supposed to meet at Jin's. Jimin had brought some bottles of soju and snacks. They had settled for a drink and films night. Jimin had dressed simply but cutely, hoping to /casually/ find himself sit next to Yoongi on the couch.
- Jiminah, hi! Come in! - Jin was the one who greeted him. There was a warm smile Jimin hadn't been on the receiving end since long. - Hi, hyung. I brought soju. Tae, Nam and Yoongi were already in the living room chatting about something. -Look who arrived! Jimin brought
alcohol. Jimin tried not to look to eager about seeing Yoongi. He tried to steal just a glance, throwing a smile. But he could say the others were looking at them. - So, guys. Which film? Tae took his place on the carpet, resting his head on Namjoon tights. Namjoon was on his
favourite sofa. Yoongi was near the window, trying to look at where Jimin would sit. Jin took his place on the far end of the couch, throwing the remote to Tae. Jimin was standing awkwardly. Yoongi was the first to move, sitting near Jin. It was normal for them to stick like
glue. Jimin looked at Jin patting Yoongi's head before taking the courage to sit at the other end of the couch, next to Yoongi.
Once the film started, Jimin tried to concentrate on it but the urgency to touch Yoongi was unbearable. He tried to let his hand slide toward the space between their bodies, hoping to find Yoongi's already there. Intertwining their fingers was comforting and relieving and Jimin
could feel himself releasing a deep breath. Yoongi's thumb was drawing circles over his skin while Jimin kept on shifting a little on the side to be closer to Yoongi. They took a break in the middle to eat and share drinks. - I think this could be the perfect chance for the
two lovebirds to spill the tea. - Jin was smirking at them and Jimin felt his cheeks growing redder. - What are you talking about? - Yoongi took a sip from his bottle - Oh, don't act like you didn't came here bubbling about how good kissing Jimin again is. - Yoongi chocked on
his drink. - Chim literally did the same. He talked my and Kook ears off for hours. - Taehyung was looking at Jin with the same smirk. - So, who did it? Who kissed who? - Namjoon was perched on the edge of his armchair with a knowing smile. - He did. - Yoongi answered like it
was nothing and Jimin felt even more embarassed. - It was obvious it would have been Chim. - Tae looked like a proud dad and Jimin snorted. - I was the one encouraging him. Do you really think he could resist me? - Nam smacked at the back of Tae's head. - They would have made
it anyway, Tae. - Oh, shut up hyung! You know this two could have never done it alone. - I agree. They needed a little help. - Jin was patting at Yoongi's head again, smiling a little. Jimin was still looking at them in silence, feeling like every little piece of his life was
slowling getting back into place. It was hours later when they were all ready to part. Tae was supposed to give Nam a lift and this was leaving Yoongi and Jimin. They left Jin's house together, walking in silence to their cars. - Hyung, what do you think of a date this week?
hell week was done, so Jimin thought it was safe to ask. - I would love to. - Yoongi was looking at him with a big smile - Do you have anything in mind? - Dinner. At mine? - Yoongi looked a little taken a back. However he still agreed and gave Jimin his goodnight with a soft
kiss on his lips. Jimin could definetly get used to this. On the way home, Jimin could only smile at how happy he was. He and Yoongi hadn't put any label on their relationship right now, but Jimin was sure they were going on the right direction.
It had took him a lot to learn how to be by Yoongi side. However, he was feeling a little tingle of pride thinking about how he got accustomed of trying to do little things to let Yoongi know he was there. And Yoongi too was giving his all. Jimin could tell by the amount of
texts they exchanged during the day. Or by the fact that the older started calling at night, to know about Jimin's day. It was just a week and a half, but they were doing good. And Jimin could only hope they'll keep this slow and steady path. In the end, there was nothing that
Jimin wanted more than Yoongi.
a/n: this is all for today. There's just one update left. I hope you're still enjoing this and also I hope I was able to give you a complete idea of Yoongi and Jimin's relationship then and now. Feel free to share your thoughts
Jimin had planned carefully his date with Yoongi. He had spent the weekend cleaning his whole apartment and trying to decide on a menu. There weren't a lot of things he was able to cook, but at least it was all eadible. He did groceries on Sunday and bought even Yoongi's
favourite wine. They had agree to have their dinner on Monday night as Yoongi was free from work on Tuesday as his class were to a trip. Jimin had especially asked for a leave for Tuesday, silently hoping for Yoongi to spend the night. He didn't expect them to have sex,
honestly. He was good with taking things slowly. But he hoped for them to at least share the bed for the night and cuddle. Jimin was sick of feeling alone in his apartment. He felt like, probably, Yoongi was feeling the same when on Sunday night he got a text
[from: Yoongihyung] I hope I don't come out as too strong but I can't wait to see you I misse you [To:Yoongyhyung] I miss you too But Hyung... I'm nervous [from:Yoongihyung] Yeah, Ik But I promise It will be alright
It was reassuring knowing that Yoongi was feeling the same. Not just because he was missing Jimin too but because he too was scared about starting again. The point is that when you start a relationship with someone you have loved beofre and you still love, you already know what
can tear you two apart so, basically, you two are walking on eggshells. However, Jimin feels like as the weeks goes by, he is not that attentive anymore. He feels like he is doing what he is doing just because he loves Yng and not because he is afraid of doing the same mistakes.
Depp inside, Jimin knows he has learn a lot in these years. He is better and he just wants Yoongi to see this new side of him. He really wants to start anew. And this is why he is a bit reluctant about talking with Yoongi about the book. He really wants to know more as, in fact,
the book led them together again. He wants to know what the Yoongi of back then was feeling. He wants to start anew knowing that everything has been sorted. So, on Sunday night, Jimin goes through the short stories once again. The feeling his different. It's not just the hurt
of the first time, but there's also something warm spreading in his tummy. Jimin feels comforted by the mere thought that he and Yoongi are gifted with a second chance. Hopefully, this time they will be the couple dancing through all the winters of their lives.
--- The next day, Jimin fretted around the apartment even if everything was clean and tidy. But he was too nervous to stay still. He had also start to prepare some things for the dinner. He set the table with fancy silverware and then he decided that it was too much so he just
took them away and replaced it with some everyday chopsticks. Then it was "outfit time" and for this he nned to videocall Tae and Jungkook. It seemed like Jimin's wardrobe had just exploded on his bedroom floor. - What should I wear?! I feel like nothing it's good enough.
He was going back and forth with just a pair of jeans on. - Chim, Yoongi will like it anyway. - Tae was unamused at Jimin's antics. - Why don't you put a cuddly sweater? Something that will make him want to cuddle the shit out of you? - Jungkook was perched on the top of some
hotel bed, looking around to see if Hobi was coming. - Why do I feel like lately we keep on having the same conversation? - Jimin asked while sighing. - Cause we are. Because you worry too much about how you look. Yoongi has already see you at your worst.
Tae smile is warm on the other side of the phone. - It's just that it means a lot to me. - And it's good it is like this but still don't overthink. - Jungkook was giving him the same smile and Jimin felt like he could breath better. In the end he threw on a white sheer shirt
and start waited for Yoongi. Yoongi knocked at the door at 8m30 sharp. He was dress smartly and there was a beautiful flush over his cheeks. - Hi. - it was breathless and Jimin was feeling the same. - Hey there. They stood there for a moment, taking in each other apparence
before Jimin took Yoongi by the wrist to pull him in. He signed him to follow towards the kitchen where Jimin was finish to prepare the stew. - You're cooking. Wow. - Yoongi was definitely amused. - I wanted to. Would you like to do a rain check on the taste? - Jimin looked
at Yoongi with expectation, hoping to drew him closer. - Yeah... Yoongi was standing there, inches apart from Jimin who was holding the spoon out for him. Yoongi tasted the stew and it was good. He licked at his lips, looking at Jimin following the movement.
Jimin knew Yoongi was aware of what he was doing. Yoongi lean in closer. - You're a good cook, Jiminah. - the breath fanned over Jimin's cheek. Jimin lean in, closer, brushed his lips over Yoongi's, licked Yoongi's bottom lip as to taste. - Yeah... I think it taste good.
The tension between them was so thick that they could have touched the air between them. Jimin wanted to close the gas and forget about the stew and just kiss Yoongi silly but he didn't. He untangled his gaze from Yoongi's and kept on working around the pot.
When they settle at the table, Yoongi was looking around nervously and Jimin felt it too. It has been so long since the last time they shared something like this. At first it was just them chit-chatting, until Jimin couldn't keep it down anymore.
- I know we said that we should leave the past outside our new relationship, but there's something I want to talk about... Yoongi stopped midway chewing and looked back at Jimin with a warm intensity in his eyes. -Shoot...
Jimin left the table for a second and went to grab the book. He placed on the table, between the two of them. - I found it while moving. I've never read it. Not when you gave it to me, at last. - Yoongi looks back at Jimin, hurt flashing behind his eyes. - I know it was shitty
of me but it was bad back then. I didn't even knew what to do with myself... - Jimin took a deep breath and then looked at Yoongi. - I never stopped thinking about you, though. I tried dating with near to no luck because unconsciously I was searching for you. Jimin now searched
for Yoongi's eyes. - and when I found the book I wanted to hope it was a sign. Or at least, that was jungkook and Tae said but I was afraid to believe them. But still, I wanted to see you. -Jimin, I'm... - Yoongi was trying to speak but Jimin wasn't have it. He needed to let
this all out. - What I want to say is that, finally, I read it and I'm sorry for how late I am but I can't help but wonder about a lot of things and I need to ask... I'm going insane. Yoongi reached over the table for Jimin's hand. His touch was warm.
- You can ask whatever you want. We can start anew only if you're at ease with everything else. Once again, what hit Jimin the most is how caring Yoongi has always been. How he values feelings and communication. And, if he thinks about the hurt he previously saw in
Yoongi's eyes, he can't help but to feel a churning sensation at the mere thought of Yoongi hurting alone all these years. - I want to know if I got right what you were trying to say back then. I want to know if I can still read you. Jimin looked at how Yoongi's eyes went wide.
Jimin waited for Yoongi to catch up. He could see the hesitation, like he was afraid to truly open that door. Cause - as Jimin knows - it could lead to let more hurt flow out. But, at the same time, Jimin wants also to give Yoongi his chance to speak.
- Okay... - Yoongi lied back on the chair - I think it was your way to tell me we weren't really communicating back then... I but still, I could read how much you loved me between the lines. How much you wanted to make it better. - Love. - What? - How much I love you. It's
present tense. Yoongi takes a deep breath in, before talking. - there's one about communication... Yeah. There's another one about being predestined and another about grew old together. You got it all right. There's something dry in Yoongi's voice, but Jimin knew it just
him trying to protect himself. So Jimin doesn't feel hurt at the tone of Yoongi's voice, he just let him have it his way. - I wanted to address the elephant in the room but also let you know how much you mean for me. I was starting to realise that it was like /true love/ and not
just some sort of crush or "college fun". For me, it was the real deal. I would have like to move in together, to take big steps, to be there for you through the thick and thin of starting a new carreer. Yoongi wasn't look at Jimin. Instead his eyes were glued to the sink where
the tap was leaking. The fall of the drop clocking in time with Jimin's slowed heartbeat. He had never thought that Yoongi could have wanted something as big as moving in together. He didn't even think about Yoongi being /in love/with him this much. Jimin rushed to his feet and
crouched down by Yoongi. There were tears pooling at his eyes but Jimin didn't want to Hid them. - I didn't think I could give you anything back then. I didn't feel like a good partner. I wasn't even being good to me. That's why I left. I'm sorry. I was so selfish. I didn't--
Yoo gi stopped Jimin's rumbling by putting his hand over his mouth. - We're not going through this. You wanted to know and I gave it to you. But now we're starting anew, right? Yoongi took Jimin's hands and prompted him to stood up as he followed suit.
It was a warm embrace what Jimin found himself engulfed in. The smell of Yoongi's body was still familiar, still home. It was feeling good. Too good to be true. They were swaying like they were dancing. Jimin knew that they were both trying to recollect themselves.
They were swallowing the past down, putting a lid back on the box with all these raw feelings. It was all sorted out and there was no need to cling on the hurt anymore. Jimin could feel Yoongi's heart beating against his chest and the feel of being lucky was now overwhelming.
- So, what does this make us now? - Jimin was afraid to ask even if he could feel deep down his bone that Yoongi was still his. Yoongi lean in, pressed a kiss over Jimin's temple. - I want the real deal again, Jiminie... I want us back. Twith everything that it's included.
I'm ready to take this chance. Jimin smiled, pressing his face in the crock of Yoongi's neck. - /this damn world is livable as long as you love me/. Jimin let the quote sink in, dripping from his tongue down to Yoongi's soul. - I'm glad you read the book, Jimin.
I can assure you, there's nothing in the world I'm more glad about. They looked at each other for a brief but intense second. They were speaking the same language right now. And, as Yoongi lean in to properly kiss him, Jimin felt it again. How they were still learning, how
they were still beginners. But also how ready he was to love Yoongi properly. The kissed for what felt forever. Letting their bodies falling back into places between each other's arms. And finally, Jimin felt at home again.
- the end -
A/n: I want to really thank all of you for accompanying me through this journey. As this au really means a lot for me, I hope it was worth your time and that you enjoyed how much I enjoyed writing it.
Feel free to leave any kind of comment, question, scream. I'm here