Dragic also said that the Bulls guaranteed "20-25 minutes off the bench", backing up Lonzo at PG. That's the type of a bench role he wanted to have in Dallas. Why Mavs weren't willing to offer that to Dragic is still a mystery to me. They won't get a better PG for a vet minimum.
Goran Dragić for Slovenian media why he chose Chicago over Dallas: "At the end of the day, they were not able to guarantee, that I will play. They told me that I would rather be on the bench, however that does not interest me, that's why my signing there was not an option."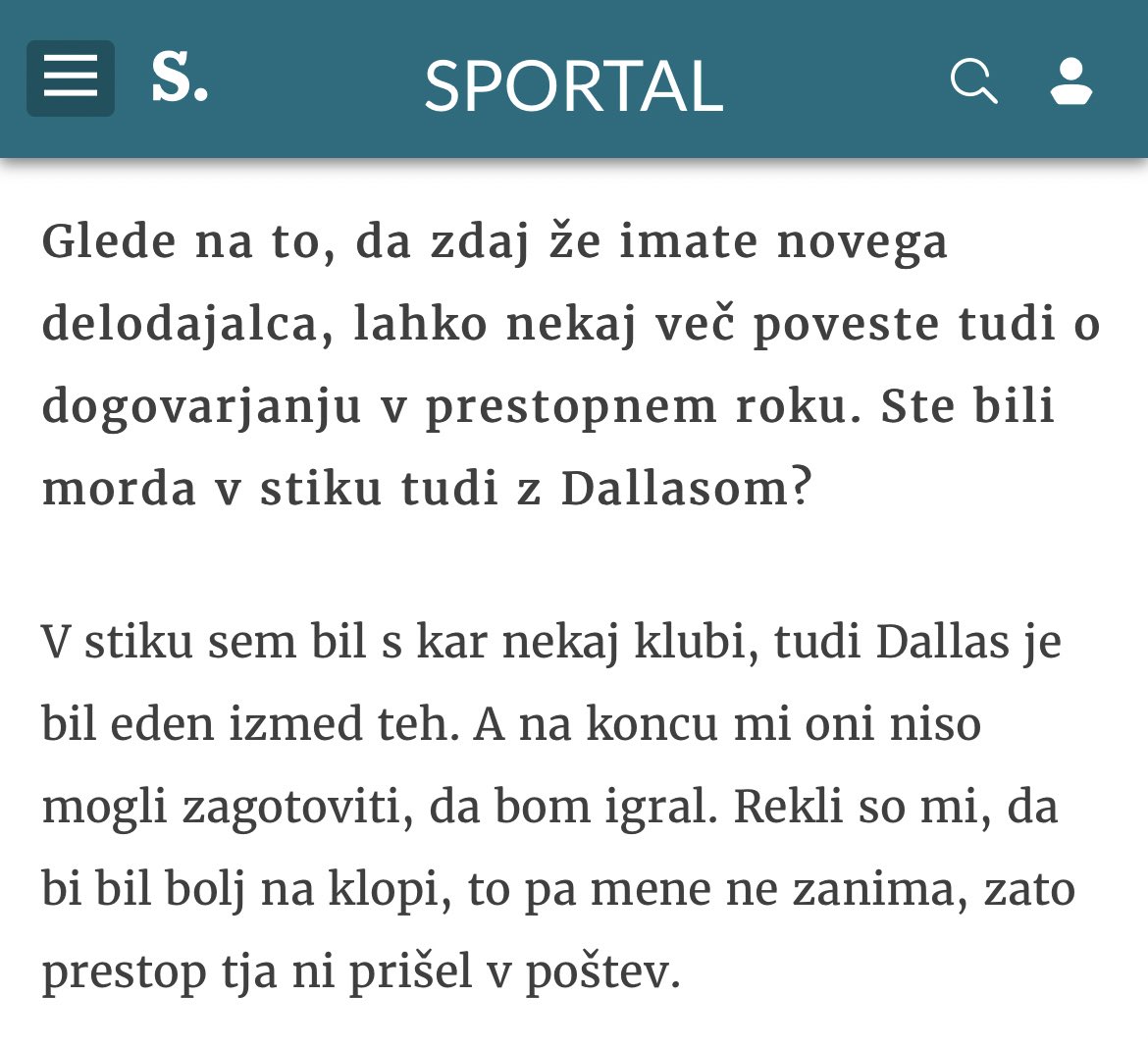 Show this thread
G. Dragić:"Bili smo v pogovorih. Dallas je ponudil pogodbo, vendar se zanjo nisem odločil. Predstavljali so si, da bi igral 1 tekmo, 5 tekem pa počival... Vem, da še lahko z lahkoto odigram 20 minut na tekmo. Nisem še za v pokoj, da bi samo sedel na klopi in spodbujal soigralce."
Celoten pogovor lahko najdete na tej povezavi v Večeru. vecer.com/sport/pogovor-…
Tudi jaz tega ne razumem. Boljše opcije ni na trgu, nobenega rizika tudi... ta napaka jih res lahko še veliko stane naslednjo sezono.