Ever wanted to quickly send a recording of your Figma design prototype to a stakeholder? With this, you can easily record your work in the prototype mode and share a link or mp4. #design #uxdesign #uidesign #figma Here's a time lapse.. but the full breakdown is in the thread
When you're ready to record your prototype, you click on this icon to open a modal (next tweet). Since we're already used to using this particular section of the Figma app for sharing, it made sense to include it here.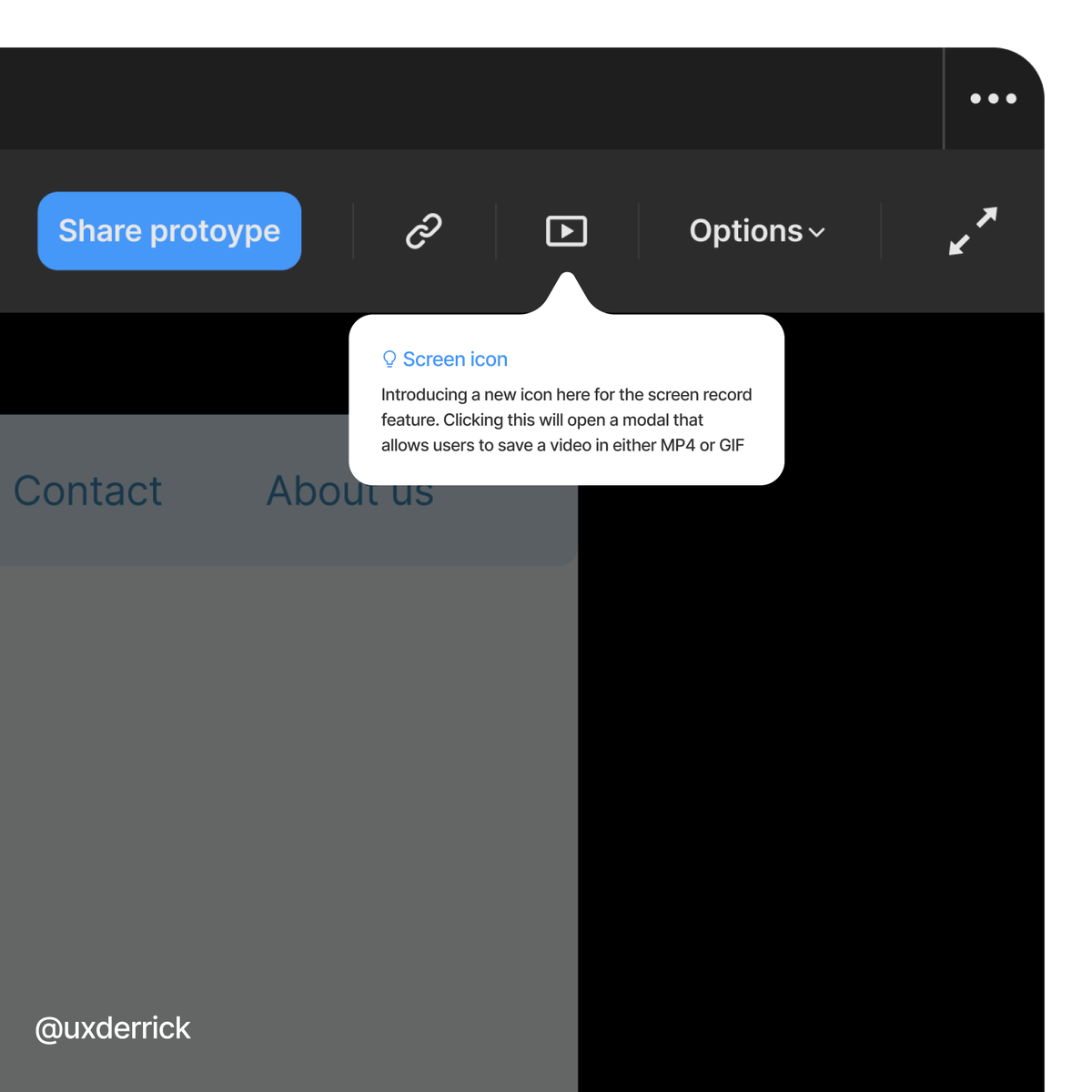 On clicking the icon (in the previous tweet), this modal pops up. Because you have not started any recordings, the rest of the controls are disabled. You click "Start recording" to ...well...start recording.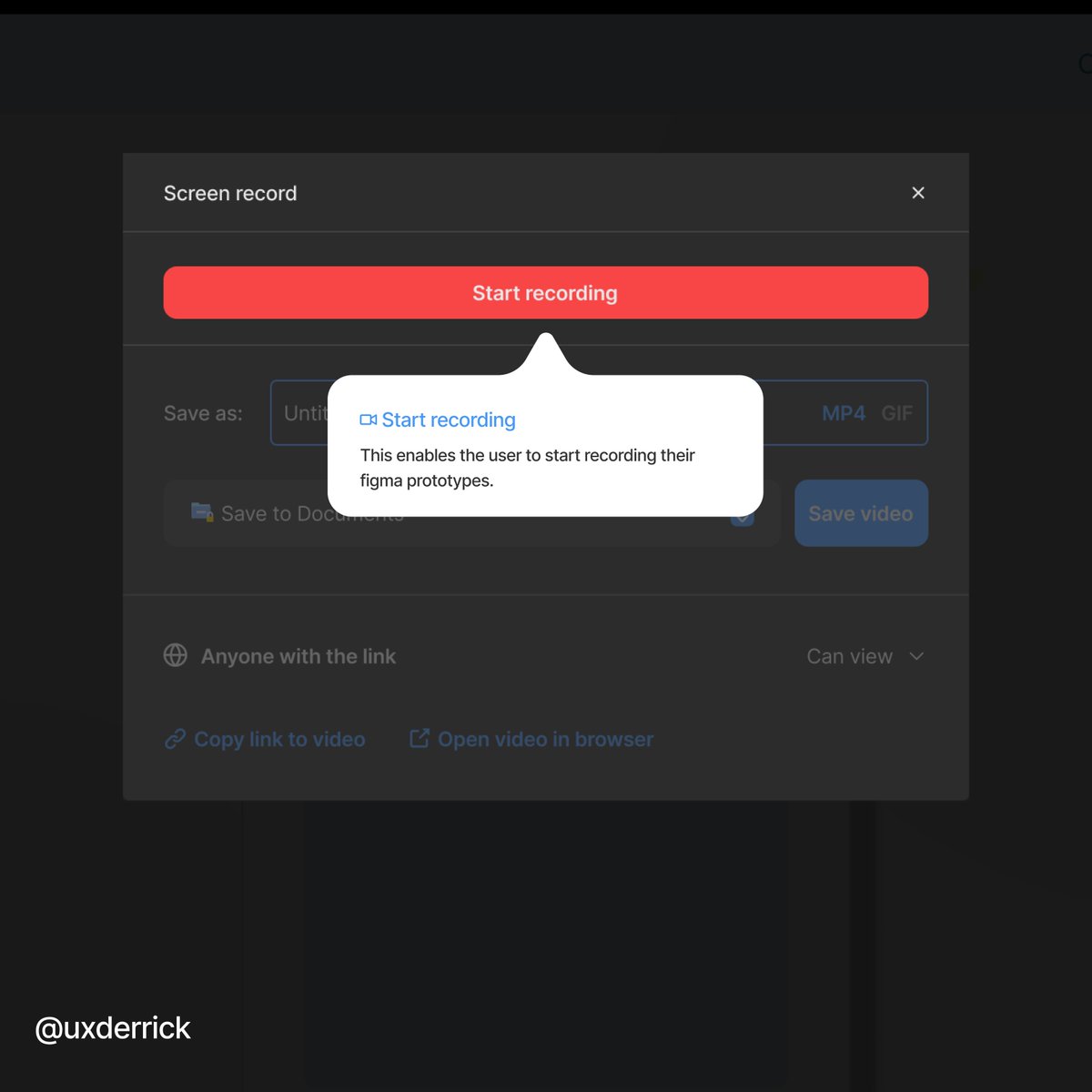 Once you start recording, this new toolbar shows up on prototype mode. The green indicator blinks to show that you are recording. You can also pause, stop, or activate microphone (next tweet).
You can activate the microphone for when you want to do a voice-over for your recording. This sound is included in the final video you will share.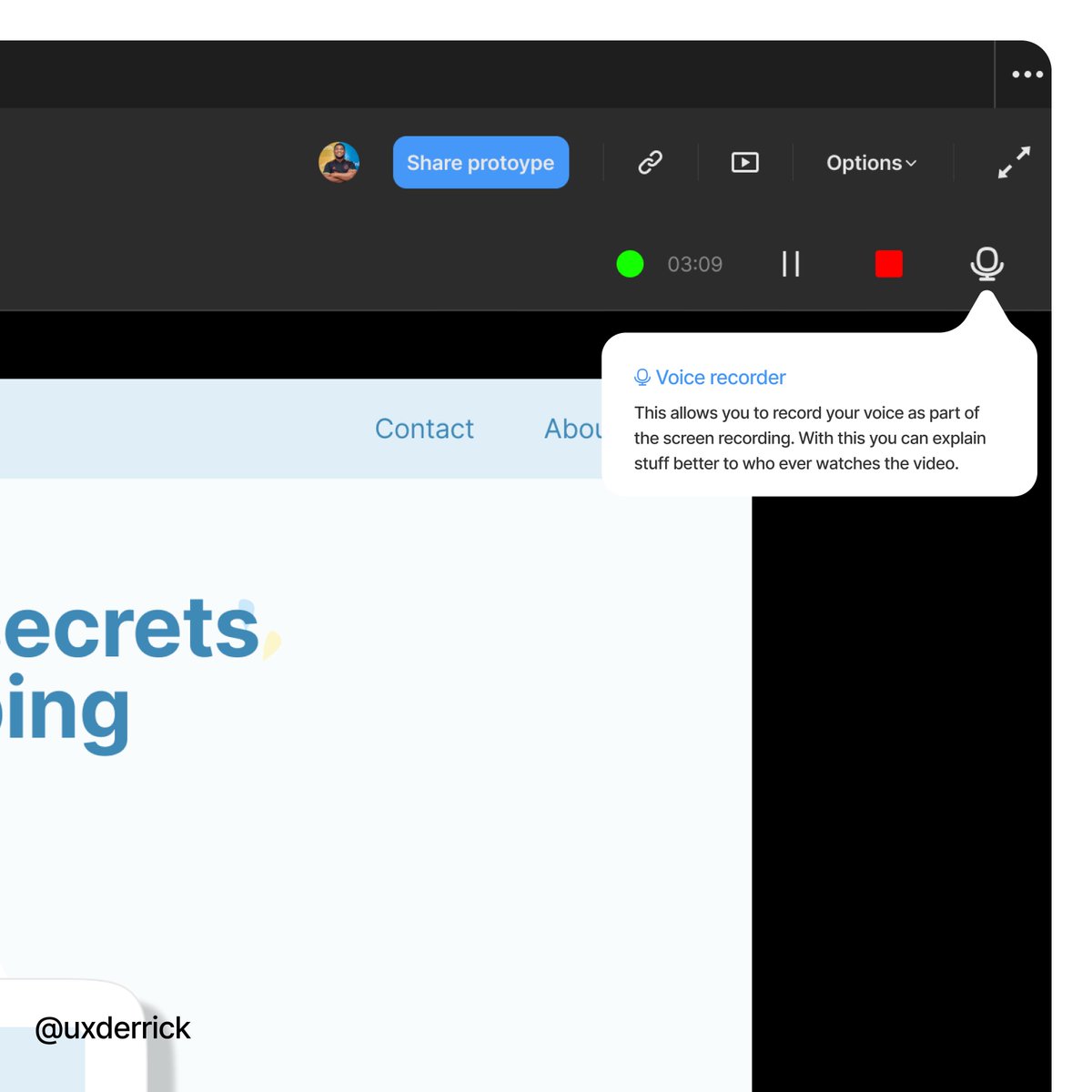 After you stop the recording, this modal shows us with your save options. You can either save to your local drive, share a link to the video, or just view it straight in your browser.
When the link to the video is shared to another person, this is what they see in their browser. The right panel shows the properties of the video and the name you saved it with.
If permissions are allowed, the user can open your Figma file, and can also share to various social media platforms.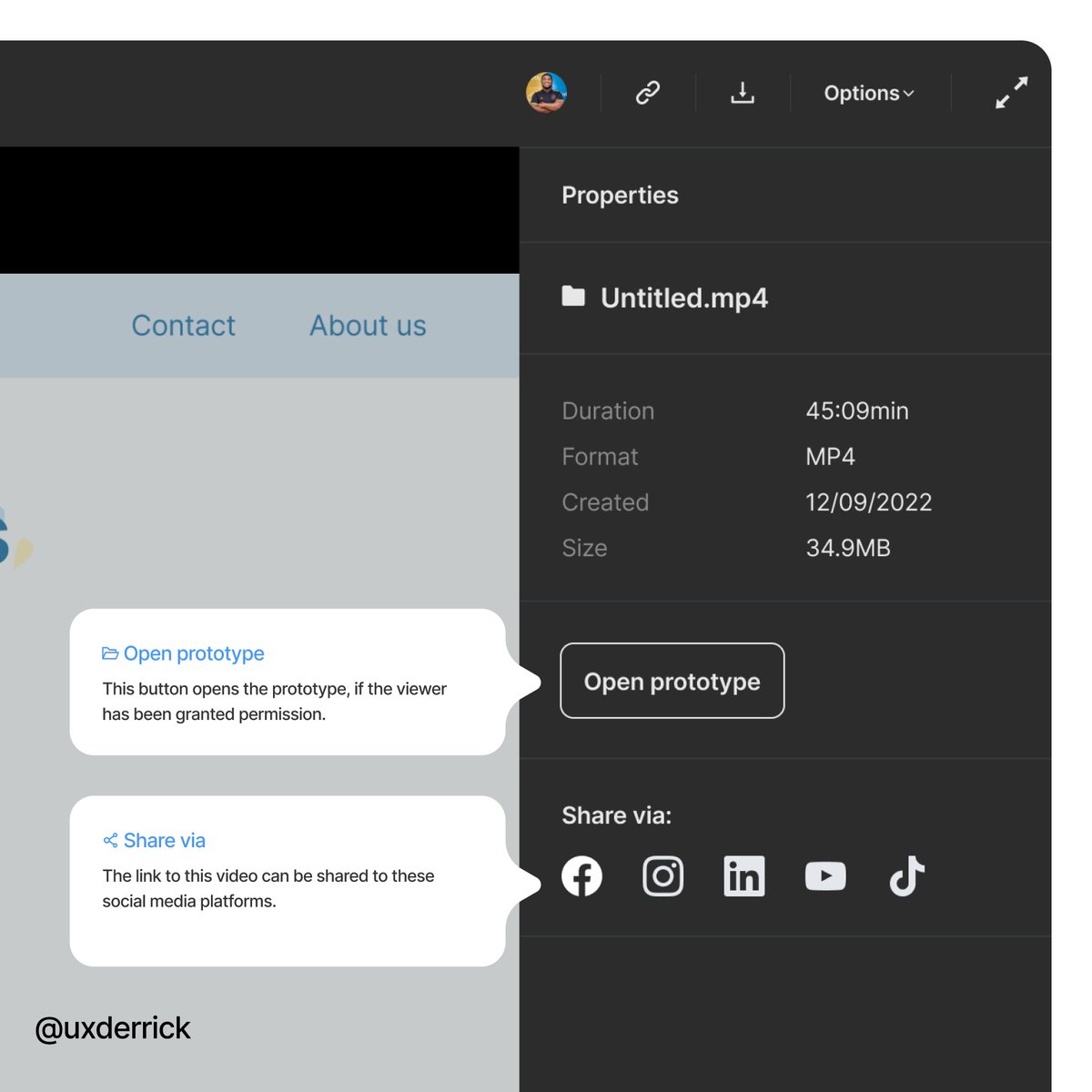 For when you have already recorded a video for one prototype and you want to record another. This prompts you to either re-share the video you already have, or start a new recording.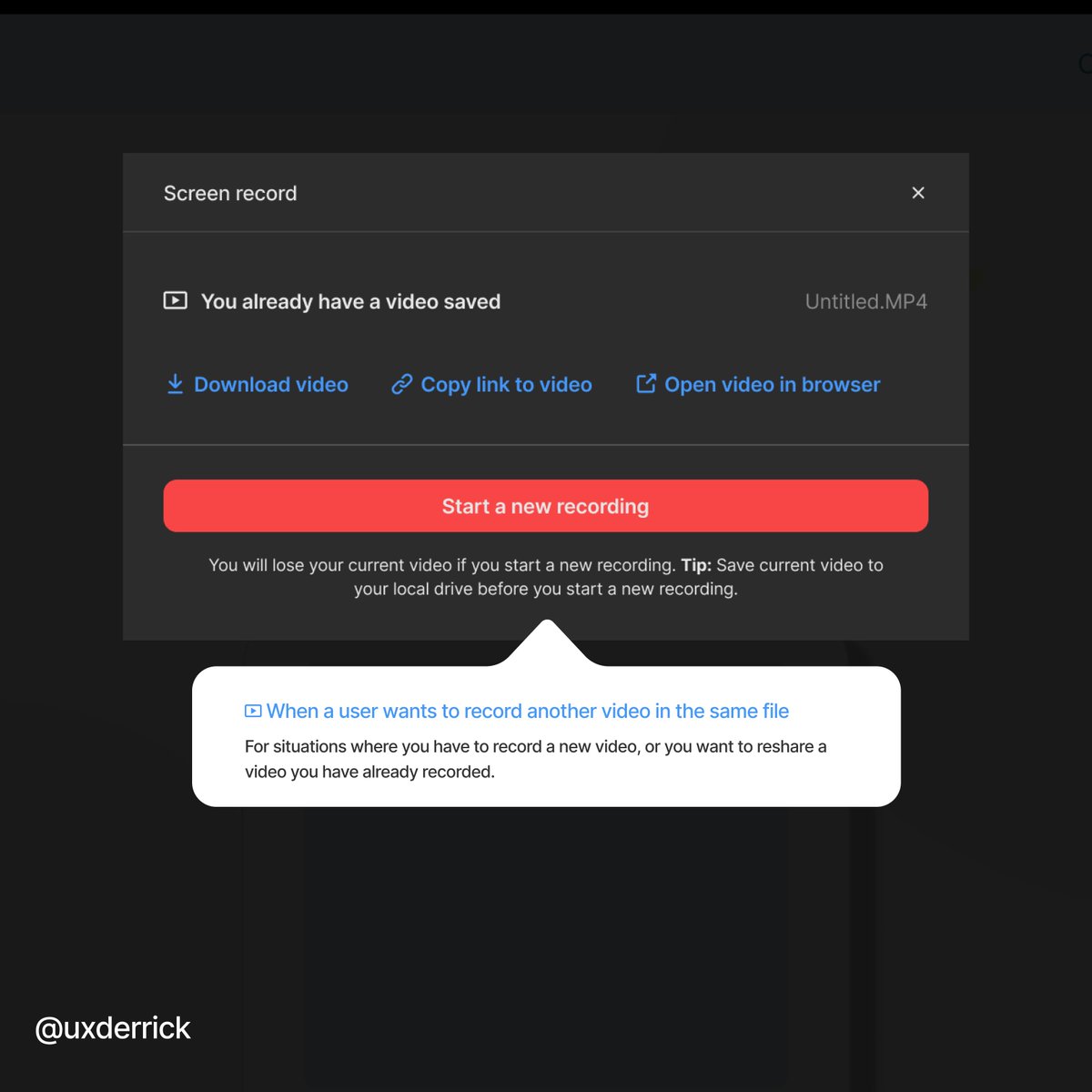 This might already be on Figma's to-do list. But...yeah
. I really enjoyed working on this!!!! Thank you
@FrankieDotDesign 🙂 @Sam. @Jeffrey De-Graft Hinson @Friends of Figma Africa @Friends Of Figma, Accra @Figma @miggi from figgi @˗ˏˋrogieˎˊ @Dylan Field