1) THREAD UPDATE! The following article from 2019 post the September repo spasm of that year further confirms the Fed's plan to ditch the Fed Funds Rate and fully replace it with SOFR. See article below in attached tweet
1)
Powell is Sunsetting the Fed Funds Rate: After these constant interest rate hikes and the Fed breaks Europe and destroys the offshore dollar market, Jerome Powell may sunset the Fed Funds Rate and completely replace is with the Secured Overnight Funding Rate.
Show this thread
2) Yes, It's from 2019, but further confirms the move away from LIBOR and potentially replacing FFR (IMHO). Biggest confirmation was in the last paragraph I think amerivetsecurities.com/repo-sofr-the-…
3) It seems LIBOR attached the Fed to a $200T contagion. If the actual Fed Funds Target was "tiny" in 2019, imagine what it is now…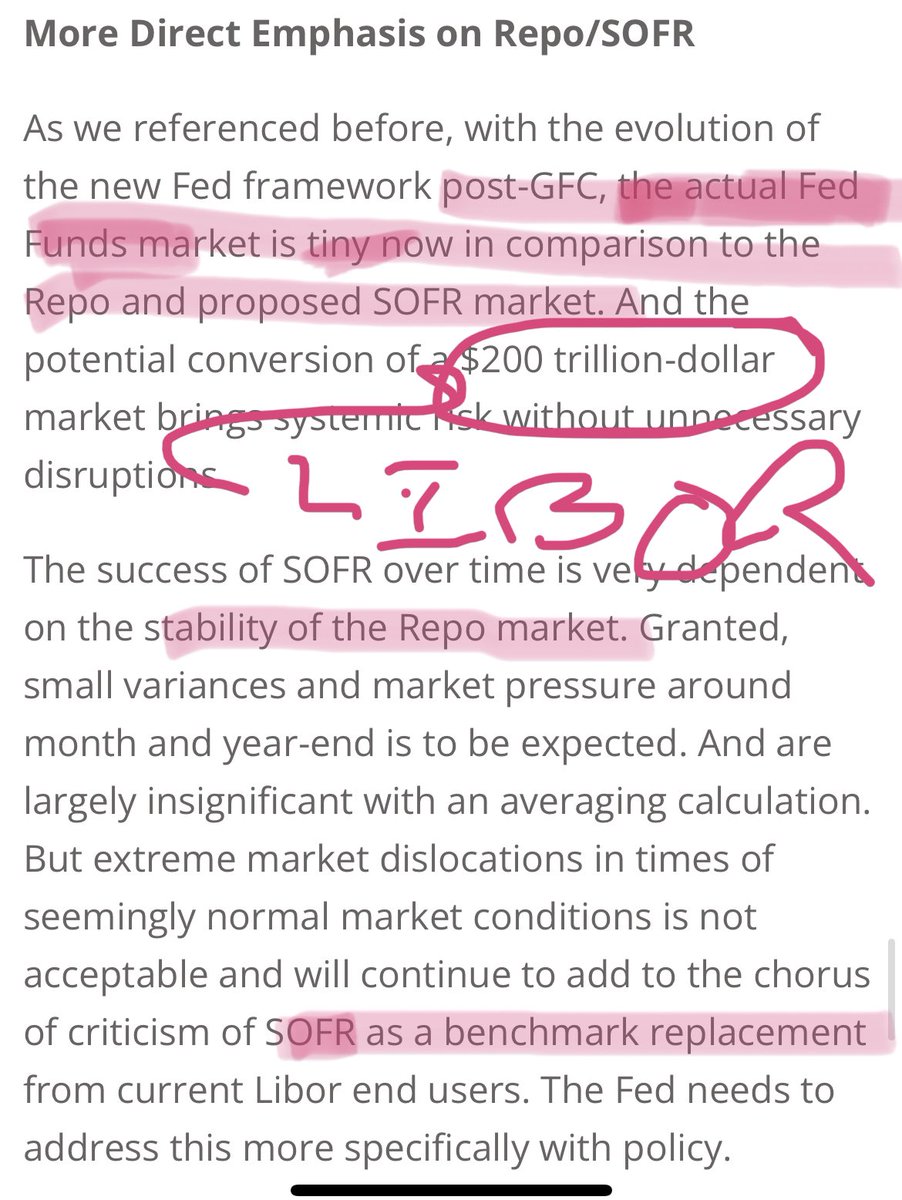 4) Consider the multiple trillions $ that have flooded into reverse repo. Ever since the GFC, there has been a critical need and push for the banks to increase their reserves to combat a financial crisis.
4) "According to the New York Federal Reserve, minimum reserve balances required for the eight largest US banks to meet liquidity needs during a banking crisis on any single day could be close to $1 trillion." Thanks to the Fed's tightening policies, banks hold nearly $2T…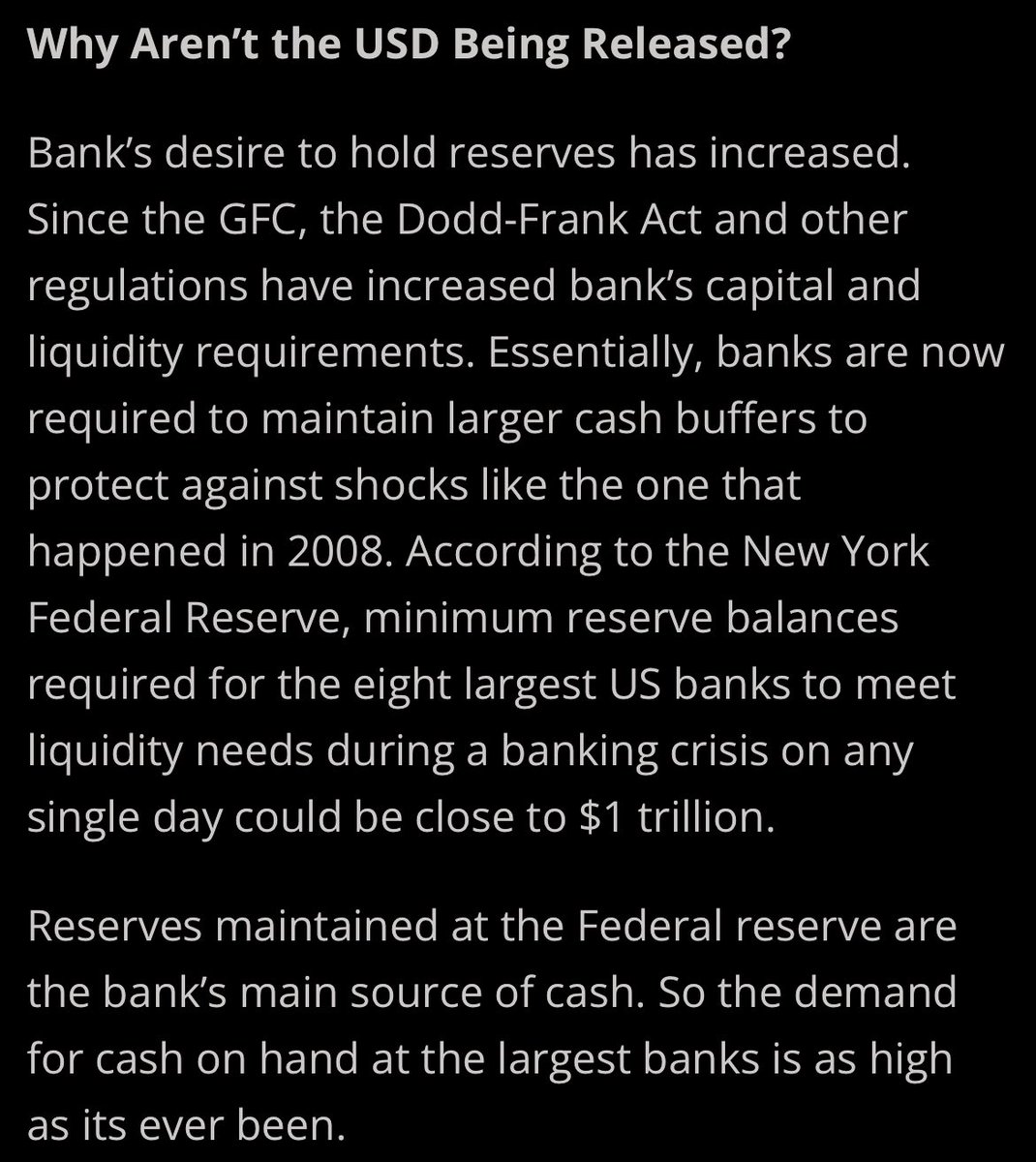 5) If you're the Fed, WHY have your benchmark rate be attached to a $200T contagion (LIBOR) that forces you to socialize overseas losses for Europe by liquidating your banking sector? Again, Powell (et. Al) is no globalist/is taking a stand to preserve AMERICAN
capitalism.
Unroll @Thread Reader App