India lost ₹12000 crore every year because of long waiting at Toll Plazas While FASTag reduced this loss to some extent, it is still inefficient To bring it down to ₹0, PM Modi is getting rid of Toll Plazas and introducing a new technology Here's what you need to know: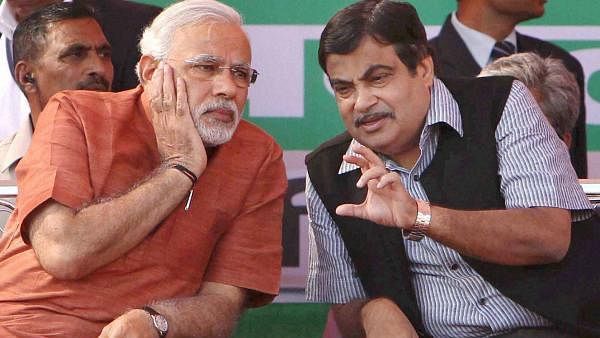 Fastag has been a boon for the toll system in India. It has reduced the average waiting time from 8 mins to 47 seconds, but it has still not been very efficient to completely avoid congestion.
You see, Toll-Plazas are structurally bottle-necks. And a Fastag system doesn't solve for the structure problem. That means the most effective solution would be to remove this bottle-neck with the appropriate technology available. That's exactly what the new system does.
The new system will remove all Toll-Plazas and use GPS technology instead of the Fastag, and use satellite data to collect the toll. Although the exact technology hasn't been decided, Nitin Gadkari said they'll use the finest state of the art tech in this.
But does it make sense to build a new infrastructure for this when you have such a massive country-wide toll system already functioning so well all across the country? It does actually…because the new system reduces infrastructure and man power costs.
So, even in remotest places, this system can collect toll without the requirement of heavy infrastructure investment. And that makes it scalable! Plus this allows smoother functioning of economic activities.
You can't imagine how much a truck standing idle waiting for its turn costs the economy. Also the number plates required for this have already been issued since 2019. All the new cars come with this new number plate and the older ones will have to get one.
This new GPS toll technology has a brilliant new use-case too. Suppose you're crossing a highway which has a 60 km distance between two toll plazas. Right now when you cross it you'll have to pay for the full 60 kms even if you exit it in 30 kms.
With the new GPS tech you'll only be charged 50% for this. Charges will be based on the amount of road you used!
Does this system already work successfully in any other country? Yes! Such a system works across Europe allowing smooth flow of regulated traffic across it's countries. It's called EETS or European Electronic Toll Service.
This helps european road users pay tolls throughout Europe without any interruption. If you're traveling in several countries within EU, you'll experience a seem-less travel since all the EU countries have accepted this standardised toll system.
And when such a technology is available, and your country is ready for it, then why not implement it, right? Since Toll Plaza fundamentally doesn't have a use-case anymore When you don't need something, it's better to remove it, than create systems to make it smoother.
But is India ready for such a technology? Not everyone has a digital payment system or smartphones with UPI, then how will they collect Toll from them? So, let's show you some data here.
Fastags basically use your UPI for automatic deduction. And this tech has reached 96% penetration. That means 96% of the vehicles crossing tolls have a Fastag. That means we are ready for such a technology (even better than Europe where there's nothing like UPI)
The biggest problem with this is that India doesn't have laws to punish anyone evading toll tax. Now if someone doesn't get the appropriate number plate and setup the appropriate system, they can just pass by the road without paying. To solve this, a new bill will be passed.
If you liked this thread, do Retweet
 the 1st tweet and follow us @FinFloww for more
We are launching our new weekly email newsletter, "What the Floww?" Not to share news but to tell you amazing stories. Stories that will take you places you've never been before. The pilot episode is coming this Thursday. Subscribe here: getrevue.co/profile/finflo…
Join 3000+ people who are receiving such stories daily on their WhatsApp: chat.whatsapp.com/IlbfJ0f72ku0fN…