BREAKING: We just filed an official complaint against Manhattan DA Alvin Bragg with the NY Attorney Grievance Committee for his refusal to prosecute Donald Trump. Alvin Bragg must be held accountable for his willful and persistent failure to perform his duties.
Today, NY Attorney General Letitia James sued Donald Trump civilly for fraud but Donald Trump should face criminal prosecution as well.
Yet, Manhattan District Attorney Alvin Bragg overrode NY prosecutors who after a thorough investigation, concluded Donald Trump was guilty of multiple felonies and should be prosecuted.
Attorney Bragg's refusal to prosecute Donald Trump prompted the resignations of two New York prosecutors, Mark Pomerantz and Carey R. Dunn, with Pomerantz calling his refusal a "grave failure of justice."
Pursuant to the New York Rules of Professional Conduct, Attorney Bragg "has a duty to uphold the legal process." Attorney Bragg has refused to carry out the rule of law in a prompt manner and fulfill his duties.
We hope this action will be our first step in convincing NY Governor Kathy Hochul to take this case out of Alvin Bragg's hands and assign a new DA.
Our complaint: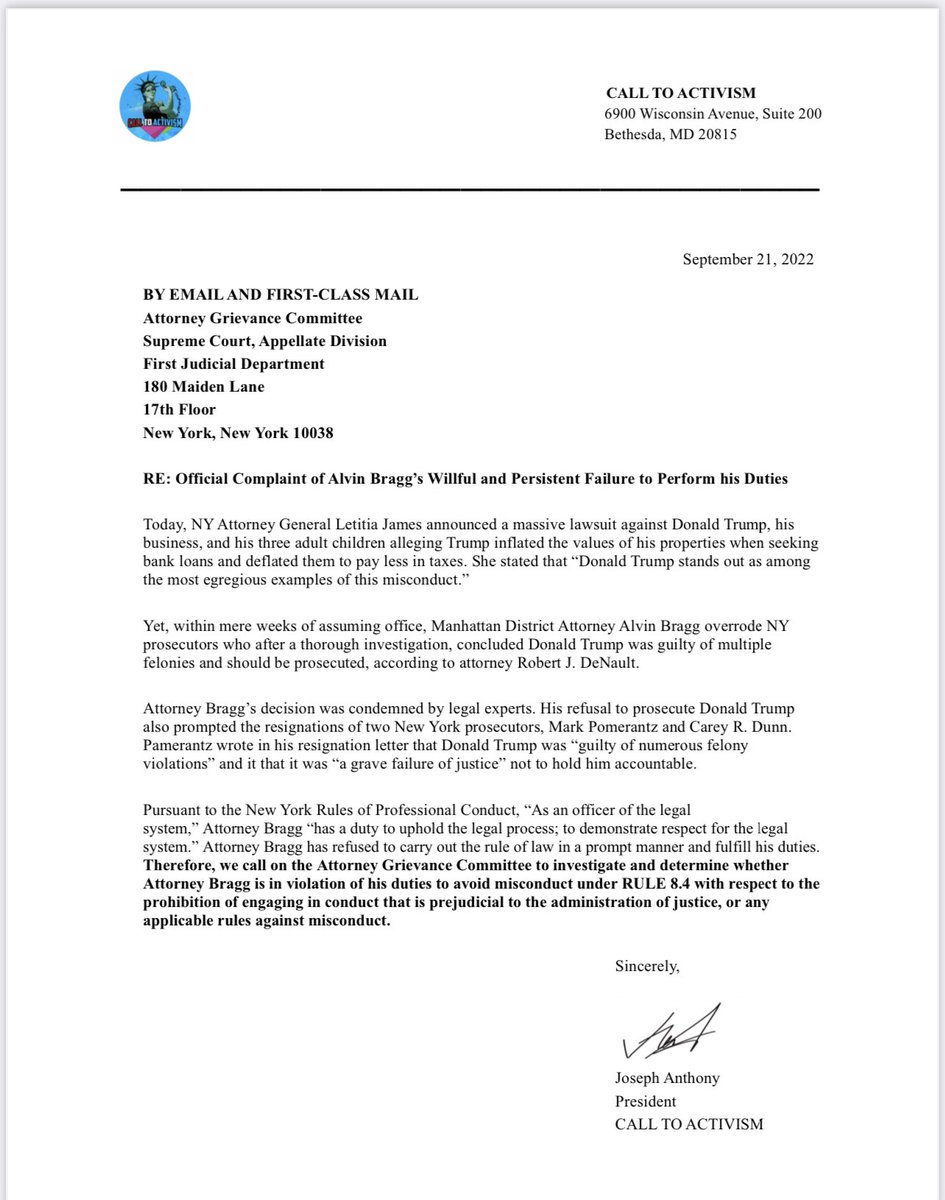 If you don't want to miss any news or developments as the the Attorney Grievance Committee of the NY Supreme Court, Appellate Division, responds to our misconduct complaint against Alvin Bragg, give us a follow.