Which players does Nagelsmann have to bet on now and why? Markus Babbel:"Nagelsmann sees his team in training every day. In the end he has to decide that. But let me give you an example: Joshua Kimmich." (Sky)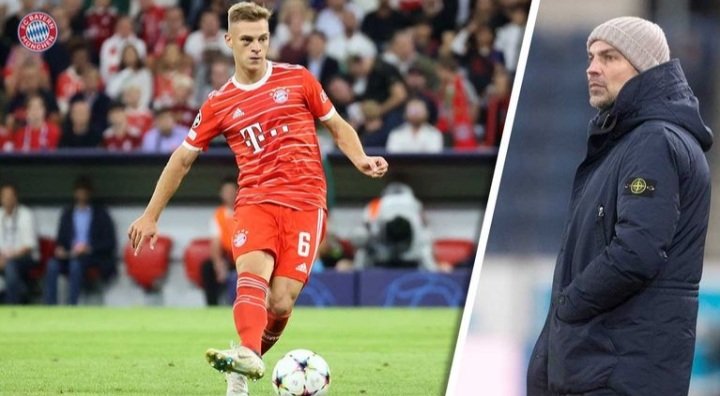 Babbel:"In the last few years he has achieved a standing that we all said: world class, outstanding. But I noticed last season that he no longer has the discipline to play in his position." (Sky)
Babbel:"Kimmich sometimes plays on the six, then on the eight, as a ten or left winger. He does gymnastics everywhere but where he should be playing. I now have the feeling that he wants to shine and that because of his status you can no longer attack him, let alone touch him"
Babbel:"As if he were wearing ballerina shoes, all of a sudden he just falls down. It was crazy that the situation in our own penalty area was whistled off against VfB Stuttgart. I expect that he will fight back more"
Babbel:"That's what distinguished him so much before. If Kimmich plays disciplined in his position, FC Bayern is outstanding. If he does that again in the future, I'm convinced that Bayern will soon be doing better than they are now."
If you were a Bayern Munich coach, what would you do after four games without a win? Babbel:"I would be tough on things. But I believe that the players are now looking closely to see whether Nagelsmann dares to address things and how he addresses them"
Babbel:"Then you have to put Kimmich on the bench and send a signal if he doesn't do what is asked."
Will Nagelsmann manage the turnaround? Babbel:"I don't think the international break was a disadvantage. Then comes Leverkusen, Pilsen in the Champions League and against Borussia Dortmund. If Bayern aren't ready for that, things will obviously get tight for Nagelsmann too."