Transitioning into Product Management can come with a lot of confusion. The most common being the many abbreviations and buzzwords involved. I was lost at the beginning too. Here are 10 common abbreviations and what they mean in simple English. #ProductManagement
1. MVP - Minimum Viable Product A concept where a company creates a version of the product with basic features to validate the product and get feedback from users. MVP is a core component of Lean. MVPs are launched quickly to gather early feedback from users. #MVP
2. MVE - Minimum Viable Experience MVE is simply MVP done right. Main difference is MVE focuses on the entire Customer Experience In recent times, most companies are moving from trad MVPs to MVEs. #MVE refers to how users feel about a product and the company that built it.
3. CX - Customer Experience CX is the sum-total of how customers engage with your products & your brand at every touchpoint and their perception of your company. #CX is crucial as it describes the entirety of your customer relationship. CX ≠ UX ≠ UI
4. UX - User Experience UX refers to how end-users' interacts with and experiences the company, and products. While UX goals might be understanding user needs, creating seamless experience for users, CX goals are increasing customer satisfaction, boost loyalty & CLV #UX #UI
5. CLV - Customer Lifetime Value CLV is a measure of the average customer's revenue generated over their entire relationship with a company. #CLV helps to improve retention, drive repeat sales, increase profitability and higher sales. Closely related to #LTV - Lifetime Value
6. KPI - Key Performance Indicator These are metrics an organization uses to track and measure the product's performance. KPIs are the strongest tool in decision making. Different KPI reports track different aspects of a business & products eg MRR #KPI
7. MRR - Monthly Recurring Revenue #MRR is income that a business can count on receiving every single month – that is, predictable revenue. MRR = Total Number of Active Accounts x Average Revenue Per Account. For ex; if you have 50 customers pay you $20/month, MRR is $1000.
8. NPS - Net Promoter Score NPS is a simple survey that measures customer experience and predicts business growth. Have you ever filled a survey asking you " on a scale of 1 - 10, how likely are you to recommend this to someone"? That's NPS #NPS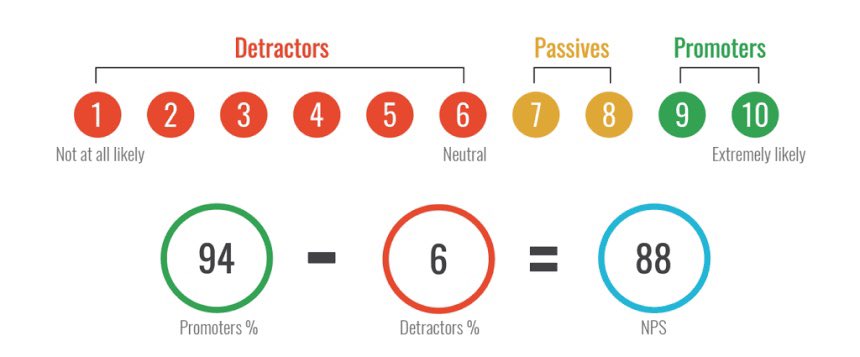 9. AARRR - AARRR Pirate Metric Framework an acronym for a set of five user-behavior metrics that product-led growth businesses should be tracking: - Acquisition, - Activation, - Retention, - Revenue, - Referral. #AARRR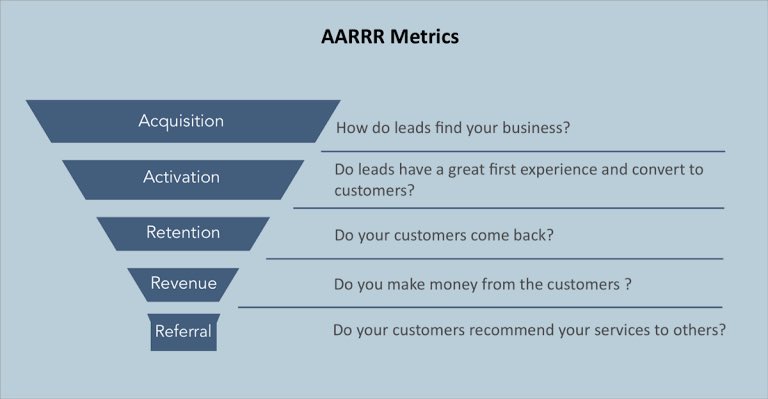 10. PRD - Product Requirement Document PRD defines the requirements of a particular product, including the product's purpose, features, functionality, and behavior. It serves as a guide for business and technical teams to help build, launch, or market the product. #PRD
So far, we have examined top 10 Product abbreviations 1) MVP 2) MVE 3) CX 4) UX 5) CLV 6) KPI 7) MRR 8) NPS 9) AARRR 10) PRD If you got value, RT, share widely so others can learn. What else would you want me to talk about?
Follow @Precious Aigbe for more tips and resources to become a better PM. #ProductManagement #pm #ProductTwitter #ProductLingua #PMSlangs #PMAbbreviations
Do RT the first tweet of the thread so others can read through
Transitioning into Product Management can come with a lot of confusion. The most common being the many abbreviations and buzzwords involved. I was lost at the beginning too. Here are 10 common abbreviations and what they mean in simple English.
#ProductManagement
Show this thread