My wardrobe as soon as I feel a hint of that fall breeze. Rembrandt van Rijn, "A Polish Nobleman," 1637, oil on panel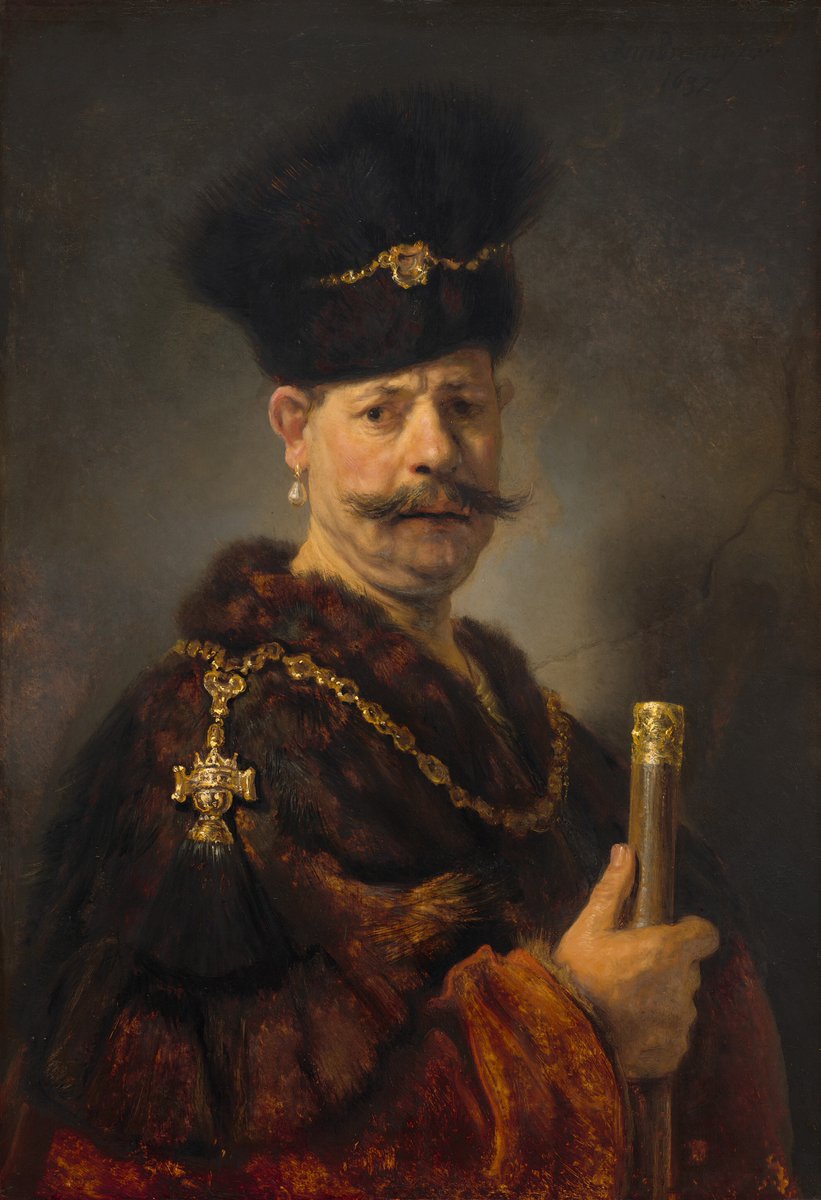 Celebrate the first day of the new season with these warm, autumnal shades courtesy of Rembrandt van Rijn.
Notice how the sitter's massive gold chain and medallion shines brilliantly against his dark fur coat. Through dramatic accents of light and dark, bold brushwork, and dense application of paint, Rembrandt created a powerful, almost sculptural presence.
By emphasizing the man's furrowed brow and shading of his eyes, Rembrandt portrayed him as a thoughtful individual. The sitter's striking resemblance of his features to Rembrandt's makes one wonder if this painting is a fanciful self-portrait.
Take a deeper dive to see more works by Rembrandt van Rijn
bit.ly/3BCUuLB   (38 x 26 in., Andrew W. Mellon Collection)