happy bisexual awareness week! here's the story of this image (thread)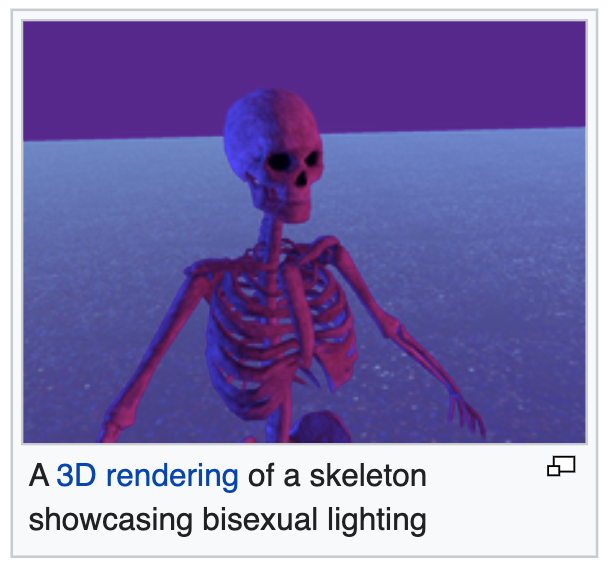 In March 2021, a 20-year-old in Virginia (@Yitz) noticed that the Wikipedia article for Bisexual lighting didn't have an image which seemed strange considering it was an entire article talking about visuals with no visuals.
the fact that a wikipedia article for "bisexual lighting" even EXISTS might be a little surprising. some editors didn't think the phenomenon was notable and they nominated the article for deletion back in 2018. but it survived!!
anyway, Yitz wanted to give the article an image. he searched wikimedia commons for images of people in red and blue light. but he found nothing! he even asked fellow editors on Discord to upload photos of themselves in bisexual lighting. still no photos.
the next logical option was to make a 3D rendering of a skeleton in bisexual lighting. his friend @StarSkull made the image using the software tool Unity
it promptly went viral twitter.com/BlurMarsh/stat…
I need you all to look at Wikipedia's example of bisexual lighting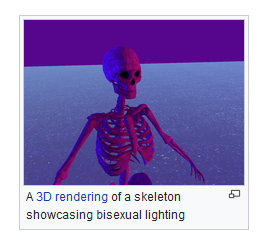 Show this thread
Yitz, by the way, edits lots of meme-related articles including the King's Hand, Dinosaur erotica, and Missing sock, which he calls "one of the great mysteries of the cosmos"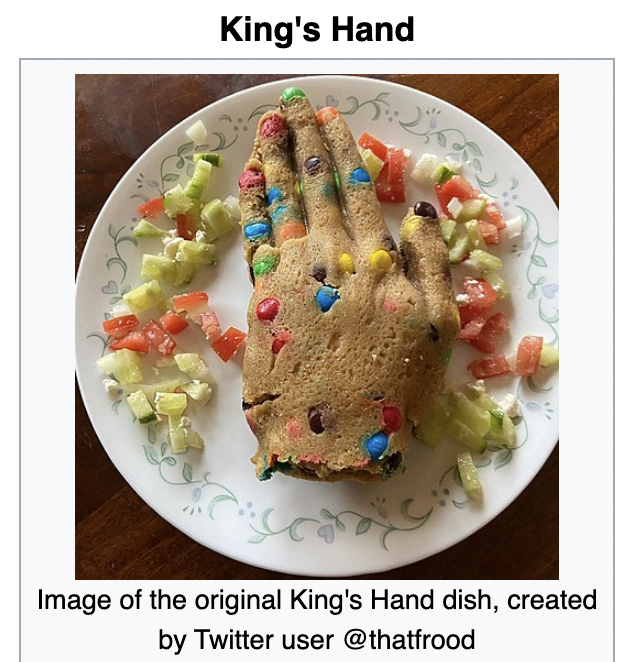 it's worth noting that Wikipedia needs more good, encyclopedic images! here's a link to a guide to uploading en.m.wikipedia.org/wiki/Wikipedia…
and here's a non-exhaustive list of articles that need images meta.wikimedia.org/wiki/Wikipedia…
bisexual skeleton has spawned art twitter.com/CarmesJocelin/…
hell yeah #illustration #ArtistOnTwitter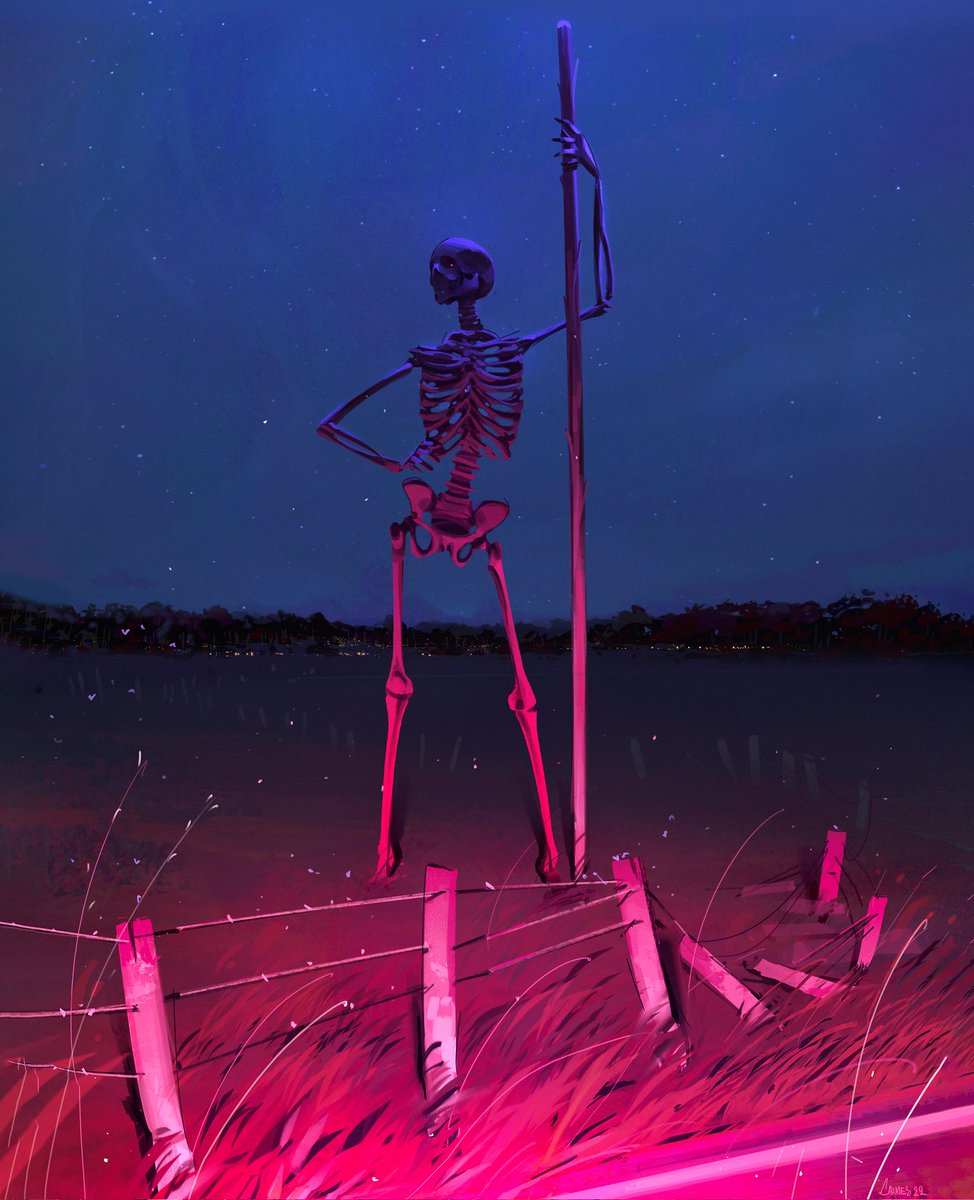 Show this thread
it is on mugs (btw, I should mention that this gimmick account is not particularly lucrative but I *have* made little money from selling mugs for the past year or so) depthsofwikipedia.com/collections/mu…
the bisexual skeleton is now on the Spanish, Japanese, Portuguese, and Polish "bisexual lighting" articles too. the image has been viewed ~450k times on Wikipedia. it's global. it's iconic. and just like everything on Wikipedia, it was created by people just like you! :')
if you want to hear more about Yitz, read this written interview he did in my personal newsletter last year. also, I am not a bot! I am @Annie? Rauwerda?! and sometimes I post fun threads on my personal too :) lotsoflinks.substack.com/p/skeletons