Renewables are unstoppable now. More than 80% of new global capacity additions in 2021 were from solar (50%) wind (25%) & hydro (7%) compared to only 15% fossil generation provided by gas (11%) & coal (4%). Great visuals and data by BloombergNEF

assets.bbhub.io/professional/s…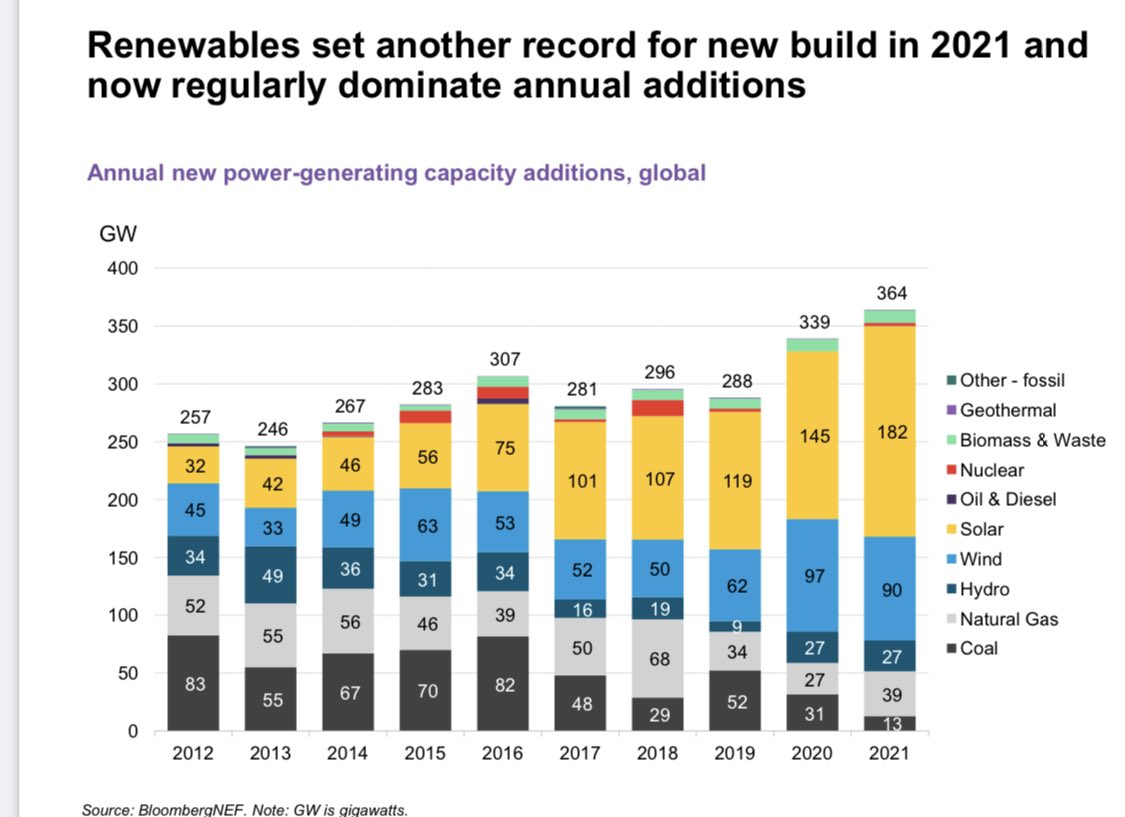 Yes I know this is capacity not generation. Yes I know the load factor varies between different generation technologies. But the trend is very clear: in 2012 more than half of new capacity was still coal and gas.
And yes I also know that right now coal plants run for longer than planned and that we built new LNG infrastructure to deal with the energy crisis. But none of this will fundamentally change the trajectory we're on.
Despite me saying that capacity ≠ generation folks try to lecture me in this thread. I know that having worked in energy for almost 20 years. Here's percent of generation for you in leading countries. Same source.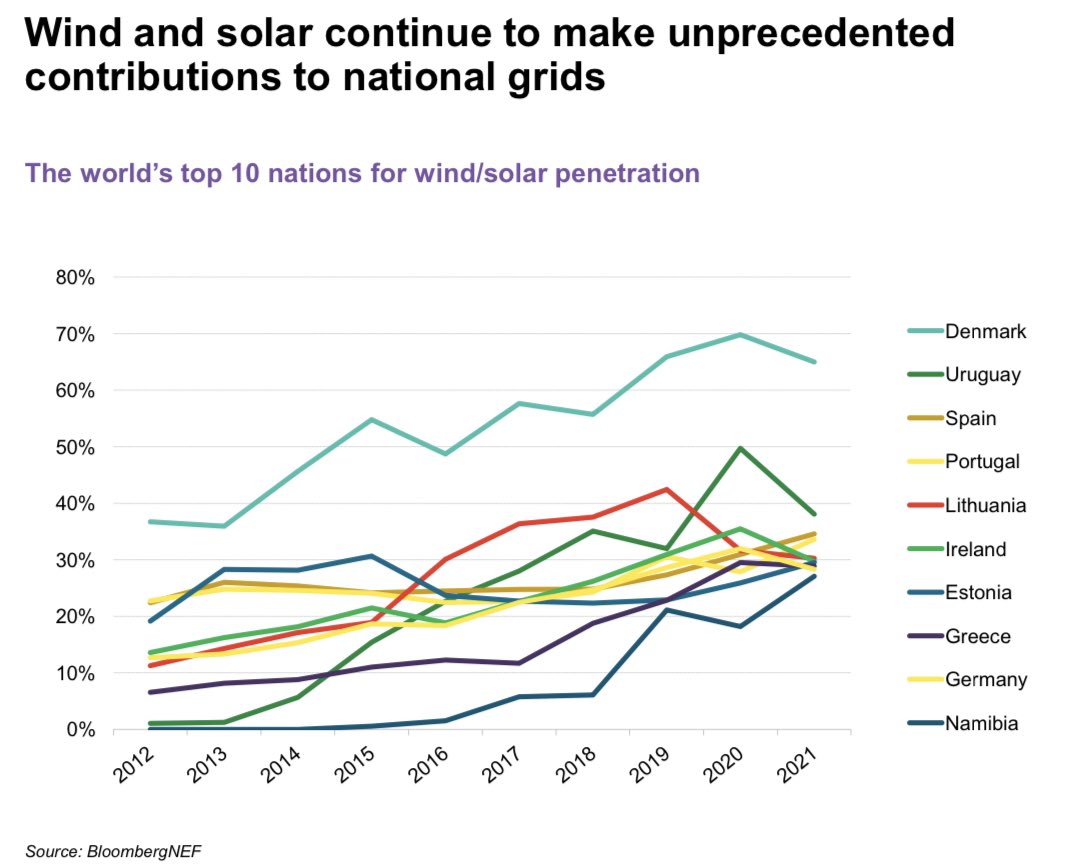 Energy transition optimist Director @RegAssistProj Board member @eceee_org @EUenergysavings Fellow @theRSAorg Research @ecioxford @SPRU Cohost @WattMattersPod
Follow on Twitter
Missing some tweets in this thread? Or failed to load images or videos? You can try to .