There's more to the story about the CDC changing the definition of the word vaccine. Let's start at the beginning. A vaccine once was, "Injection of a killed or weakened infectious organism in order to prevent the disease." web.archive.org/web/2012071013…
In 2015 it became, "The act of introducing a vaccine into the body to produce immunity to a specific disease." web.archive.org/web/2015021404…
In September 2021, after recent failure was evident, the definition changed to, "The act of introducing a vaccine into the body to produce protection from a specific disease." web.archive.org/web/2021090219…
But the CDC forgot they have a glossary. Their full current glossary definition is below. "administered to induce immunity and prevent infectious diseases and their sequelae."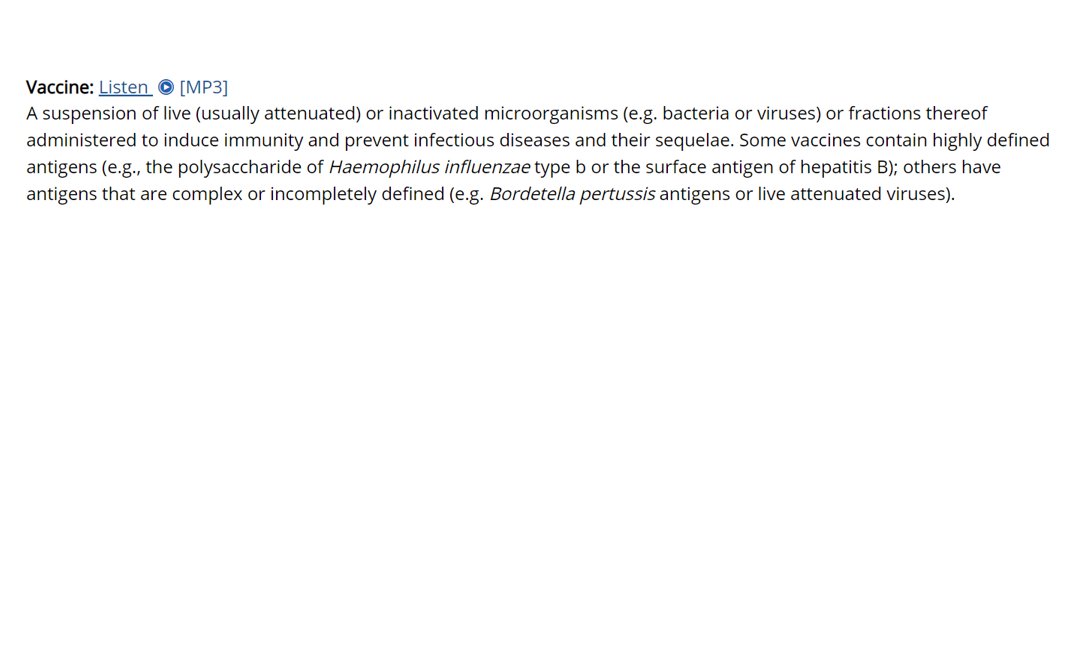 They have also kept this definition: "Immunization The process of being made immune or resistant to an infectious disease, typically by the administration of a vaccine. It implies that you have had an immune response." cdc.gov/vaccines/terms…
It is wrong to call a product does not prevent infection a "vaccine". It dilutes the meaning of the word and destroys public trust in existing vaccine programmes.