Getting a second citizenship has become very easy now. You can get this by investing in a host country.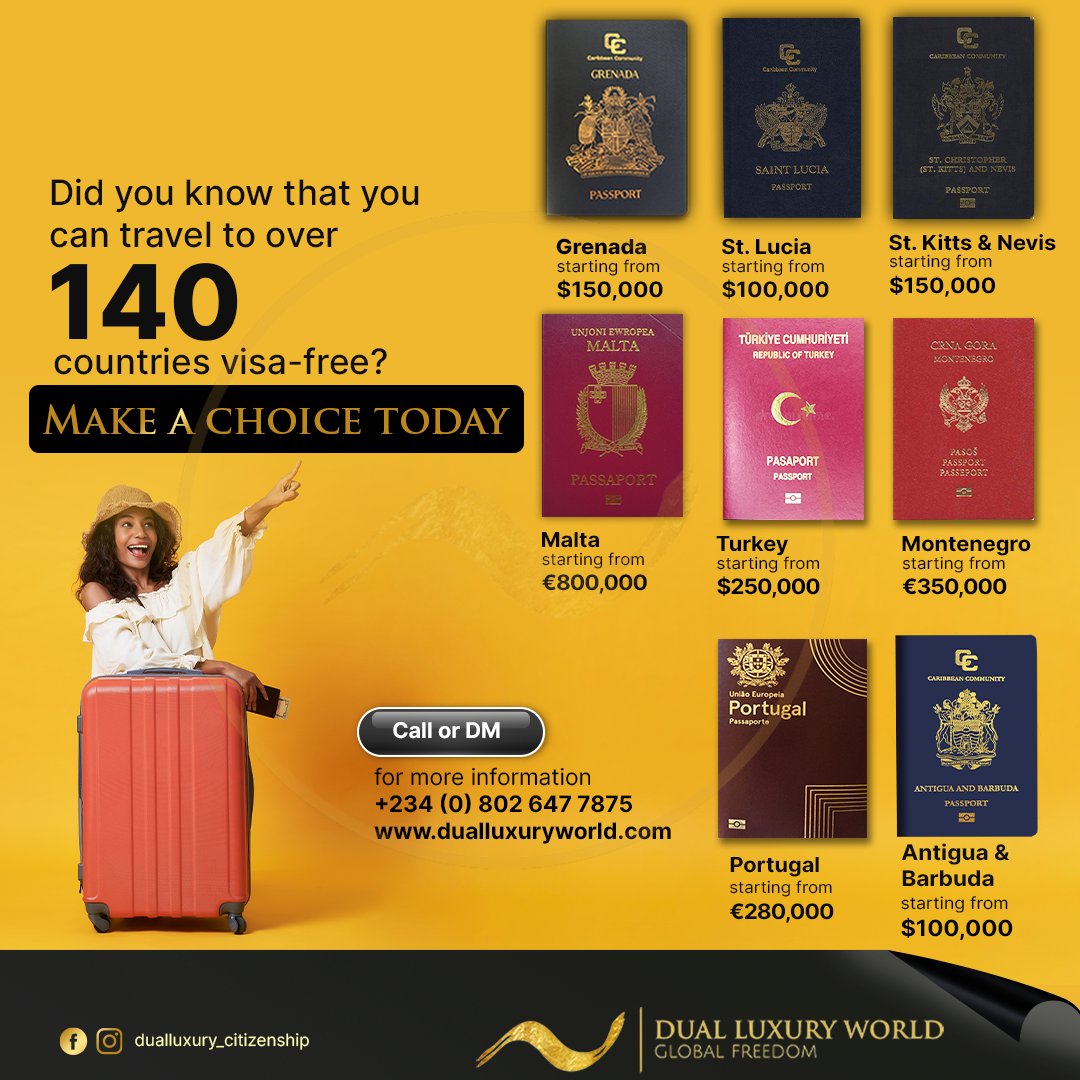 For citizenship by investment, you can start with between $100,000 to €800,000, to have the access to travel visa-free to over 140 countries including the European Schengen Area, the UK, Canada, Hong Kong, South Africa and Singapore.
This investment can be made into the economies like Portugal in Europe, St. Kitts & Nevis in the Caribbean, and Vanuatu in the Pacific, among many others based on your need and preference. GET YOUR SAFE CITIZENSHIP A PLAN WITH DUAL LUXURY WORLD.
Find out more at dualluxuryworld.com For more enquiries, send us a DM or call +234 (0) 802 647 7875 #DualLuxuryWorld #DualCitizenship #SecondPassport #CitizenshipByInvestment #VisaFree #Europe #Asia #Africa #lagos #Nigeria #UK #WealthCreation #Business #PrivateJets #Yatchs