Thank you to @Kenny MacAskill for asking this important PQ: Will @Brandon Lewis & @Liz Truss implement @Dominic Raab's policy that transfer of male-bodied prisoners to the female estate requires ministerial sign off?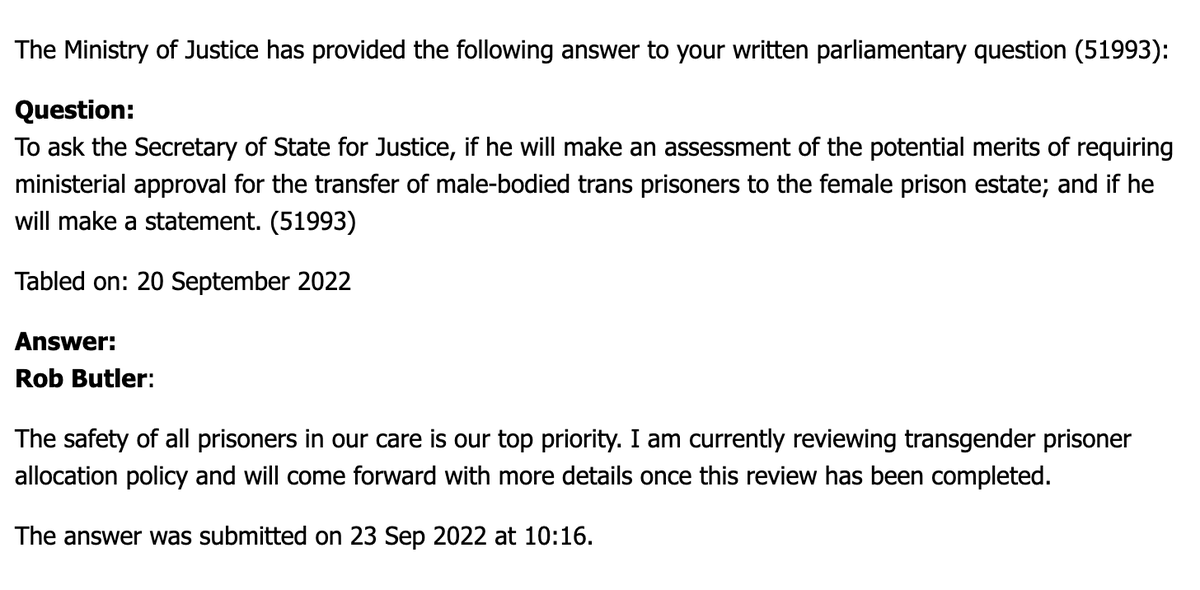 This was the clearest possible statement from a minister that the current policies that permit male prisoners to be held alongside women are putting women at risk. @Rishi Sunak immediately said he agreed & his government would implement this. @Liz Truss was silent.
Liz has said much about the sex-based rights of women & girls. A great deal has been contradictory. There have been many words, but little action.
The @Ministry of Justice policy has been under review since January. This is an early opportunity for @Liz Truss to demonstrate her real commitment to the safety of women, to their sex-based rights & to the operation of EA 2010.
Liz: If you can't keep women in prison safe, who can you keep safe? This is an opportunity to stand up & right these wrongs.
@Thread Reader App please unroll