Every marketer should copy these 7 strategies to grow their Twitter audience. Here's the exact framework I used to grow Hypefury to over 30,412 followers.
1. Be human This is the #1 reason why brand accounts fail: - Overly self-promoting - Too many (blog) links - Make it about them And here is what we did: - Tweeted like a human being - Helped out the community - Make it about the reader Every tweet adds value.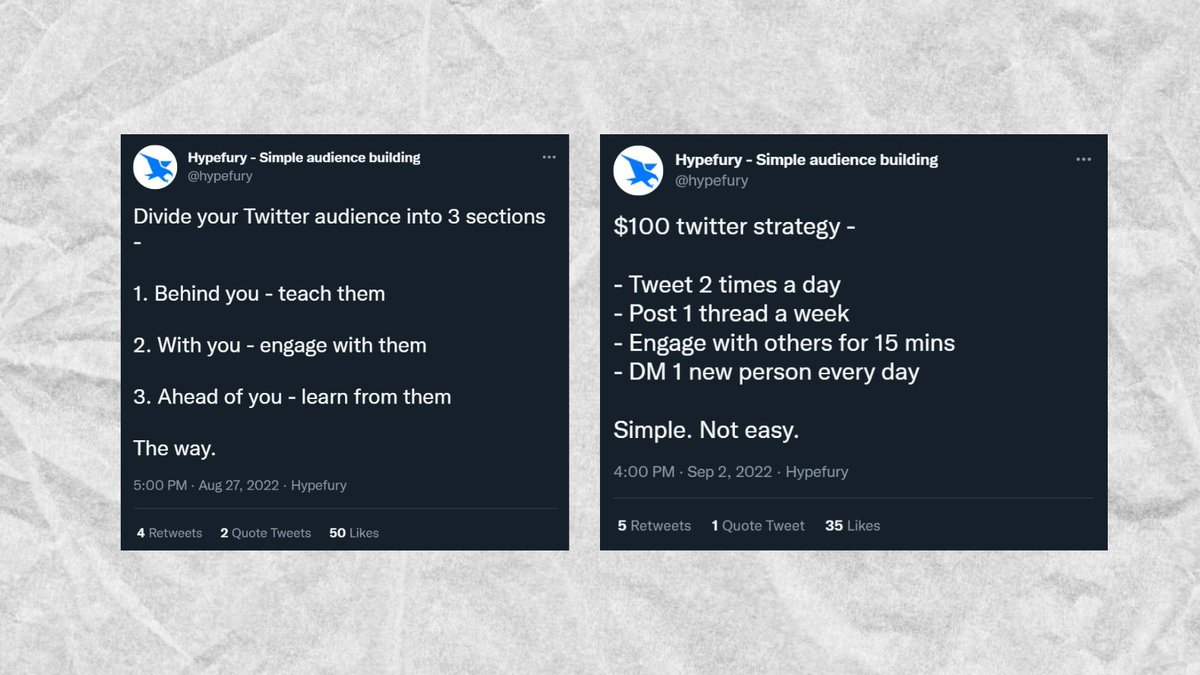 2. Give-first mentality Old fashioned brand accounts only do push marketing. They shove their new features or news up people's noses. Hypefury did: - Twitter growth strategies - Tweet breakdowns - Expert AMAs - Daily tasks Setting up the account for growth.
We also launched a free product - Twitter Daily. 90 days of daily emails on Twitter growth - for free! This took 500+ hours of work combined. Direct revenue - $0 People who participated: 10,000+ Brand value: $1,000,000 Worth it.
3. Autoplugs @Hypefury - Simple audience building uses its own product to tweet (cliché, I know) One of the best features is Autoplugs: Whenever a tweet gets traction, Hypefury automatically attaches a new, predefined tweet below it. - Tweet resurfaces - Comment gets clicks - You get newsletter subs
4. Building a community: This year - we also started a Discord community. We are at around 1000 members already! In the community we: - Make connections with our users - Invite top creators and learnfrom them - Expand on Twitter growth / get feedback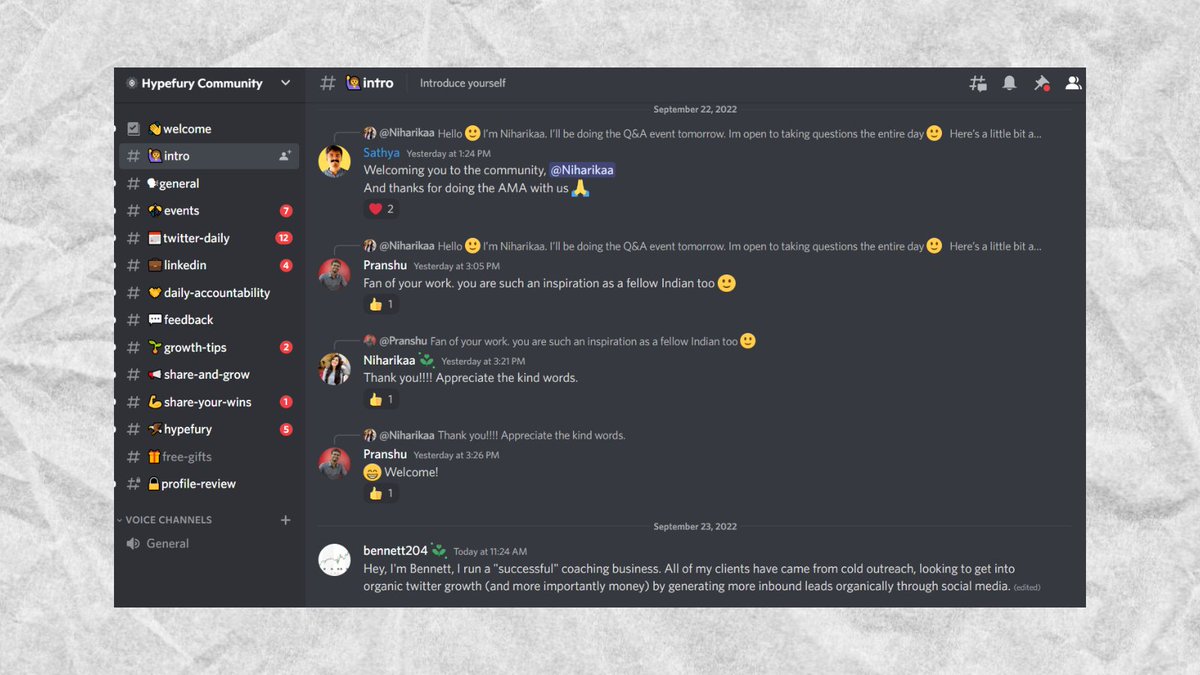 5. AutoDMs: This was our top growth source. - We made awesome assets - Gave them away for free - People loved them! PS You can check out AutoDM for free on @Hypefury - Simple audience building - it's straight-up fire!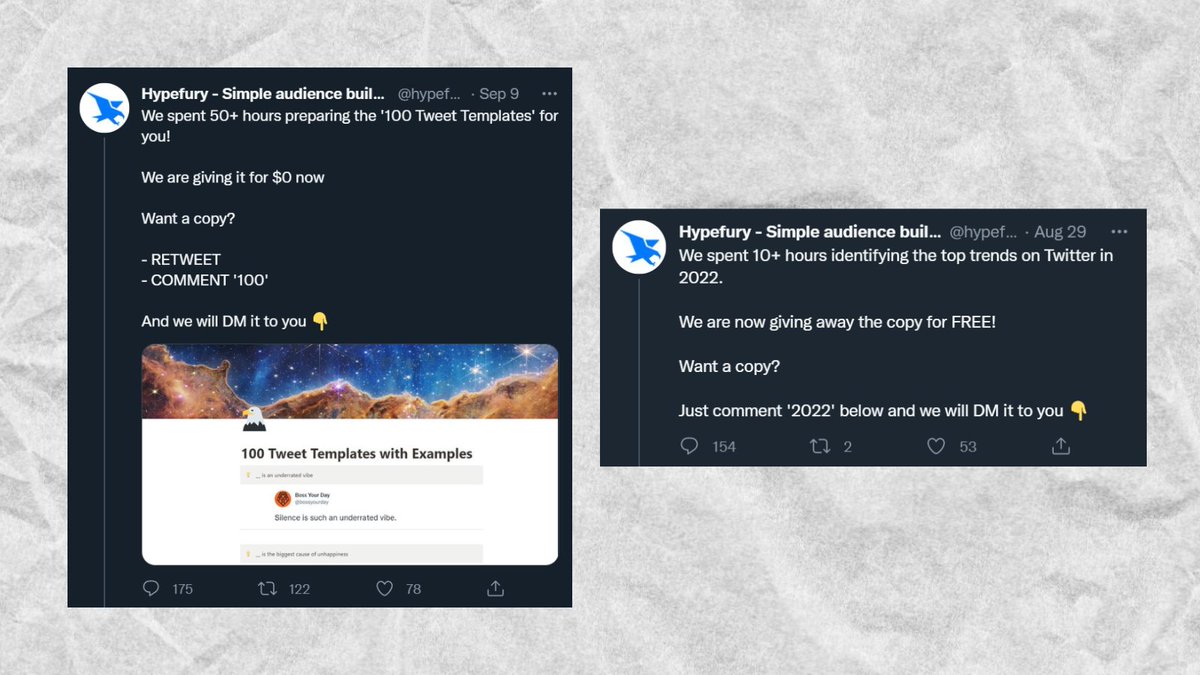 6. Satisfied customers: You can spend tons of $$ on ads; word of mouth still beats it. If your product is good (and ours is), people will talk about it. And when they do - they basically direct their audience to us, which means growth! Lesson: make a great product.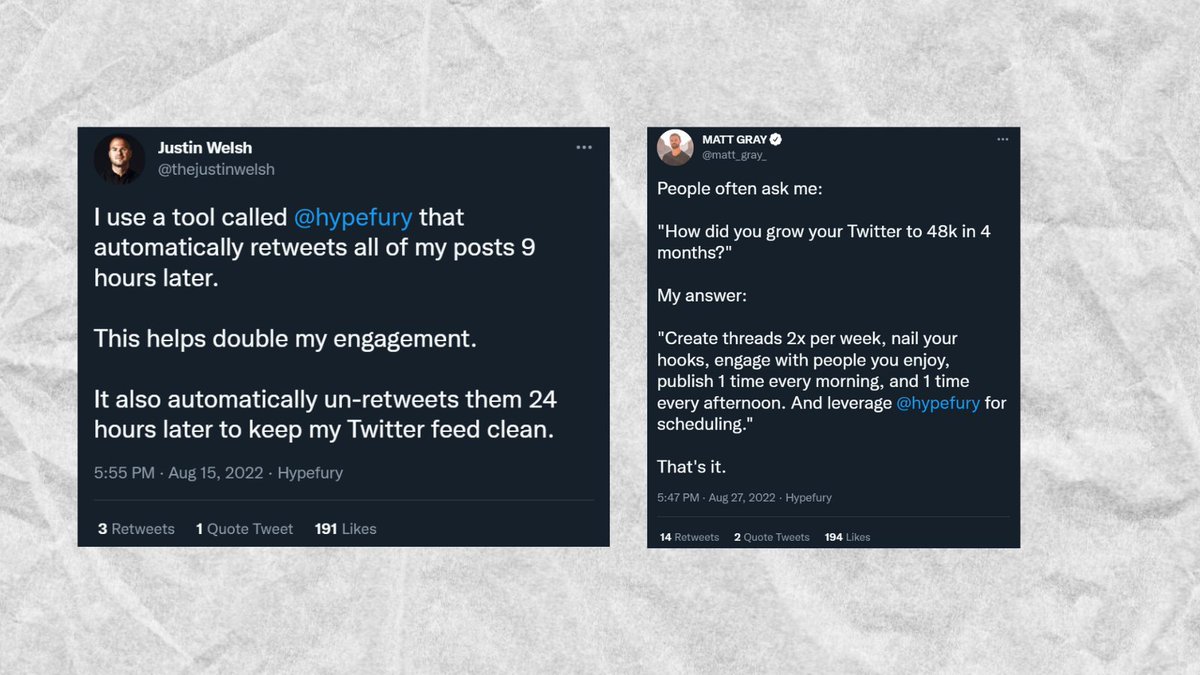 7. Consistency: Okay, people overlook this but we tweeted every day for 180 days. Easy to say. hard to do. if you maintain this level of consistency in anything - you win.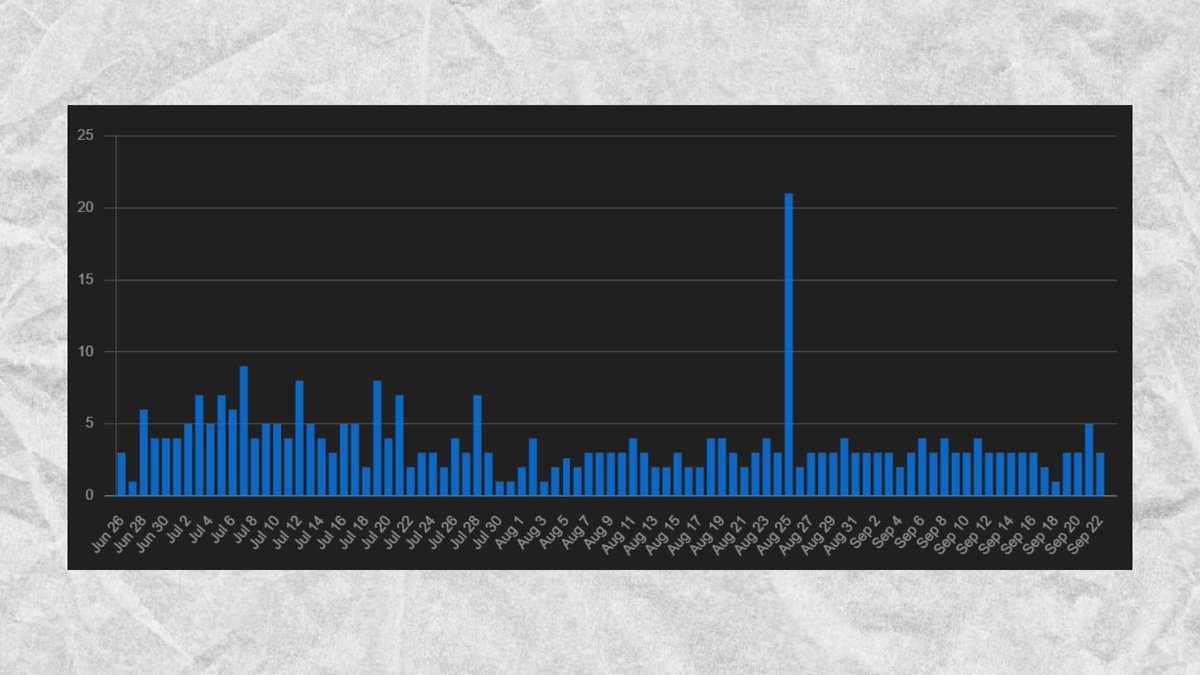 TLDR; 1. Be human 2. Give first mentality 3. Autoplugs 4. Building a community- 5. AutoDMs 6. Satisfied customers 7. Consistency
PS - If you also want to grow your Twitter and get access to amazing growth tools, checkout hypefury.com
That's a wrap! If you enjoyed this thread: 1. Follow me @Yannick - Cofounder Hypefury for more of these 2. RT the tweet below to share this thread with your audience