#Ukraine Un scrutin sans isoloir, ni bureau de vote, ni listes électorales, ni assesseurs impartiaux… mais ils ont des urnes. (Ici à Mariupol).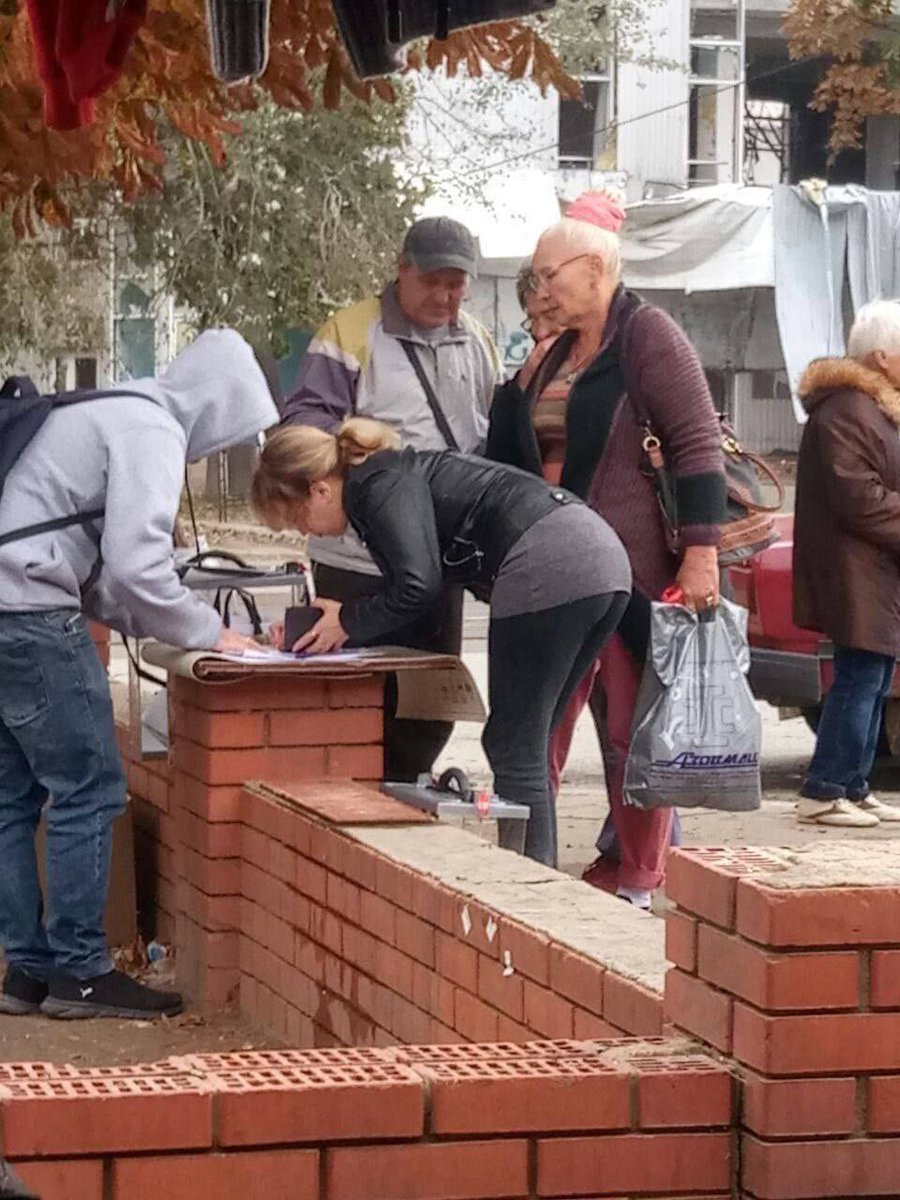 #Ukraine Ce « vote » a été légèrement adapté aux circonstances et aux traditions russes. Exemple avec ce portes à portes de militaires en armes…
This is how the "referendum" is taking place in the temporarily occupied city of Energodar, Zaporizhzhia region. Video from subscribers.
Show this thread
#Ukraine A Kherson les bureaux de vote sont pris d'assaut. La première tendance montre un taux de participation de 186% selon les chiffres publiés à Moscou.
#Ukraine Et notez ces isoloirs sans rideau avec un grand miroir juste derrière (et un agent de surveillance masqué). C'est vraiment du #WTF intégral
#Ukraine « Bonjour ! Ne vous inquiétez pas on vous promet que votre vote sera secret, et que votre bulletins sera bien mis dans l'urne. Ces soldats assurent juste sa protection. N'est-ce pas Igor ? ».
Mobile "referendum". It is always more convenient to vote when two soldiers with machine guns are knocking at your apartment. Zaporizhzhia region
Show this thread