I'm working on a tool for #promptEngineer #aiart This will blow your mind, you'll be able to store prompts and generations from Dalle2, DreamStudio and MJ (from browser) If you want early access, signup here: myai.art
The prompt engineer is the software developer of the future. Just as programs compile down to machine code, prompts compile down to programs.
Show this thread
A brief breakdown of currently supported features:
Select any text and generate it with SD1.5 (Could this be the reason Getty images stopped submissions of AiArt?
)
Right click any image and use that as init_img for img2img generation. Select how strong you'd like the init image to inspire your generation
Get inspired! Kudos to the incredible @Sharif Shameem for opening up lexica.art API, this amazing inspiration mode is now possible. Write a few words, or upload an image and get inspired, combine your own prompt using the provided results or use only use them as init
All prompts are saved to your myai.art account, where you'd be able to "favorite" your best generations, store them from #DALLE2, #dreamstudio and MJ. Upcoming support for webhooks and APIs, so you can push your favorites to Notion/Zapier etc'
CLIP interrogator will help you "analyze" any picture and spit out a prompt This is a POC (so it injects the image to Replicate, but this will be baked into my service very soon) Right click on Img -> Prompt with Interrogate -> img2img generation pipeline is
I have so many other things in store:
Personalized feed (synced to Twitter of course!)
Share your prompts with your followers / subscribers only
Generate <textual-inversion> and store them to your myai.art account so you really personalize creations.
very
- UpScalers support (GFPGan, CodeFormer) with 1 click. Fix faces (hopefully hands as well soon) easily.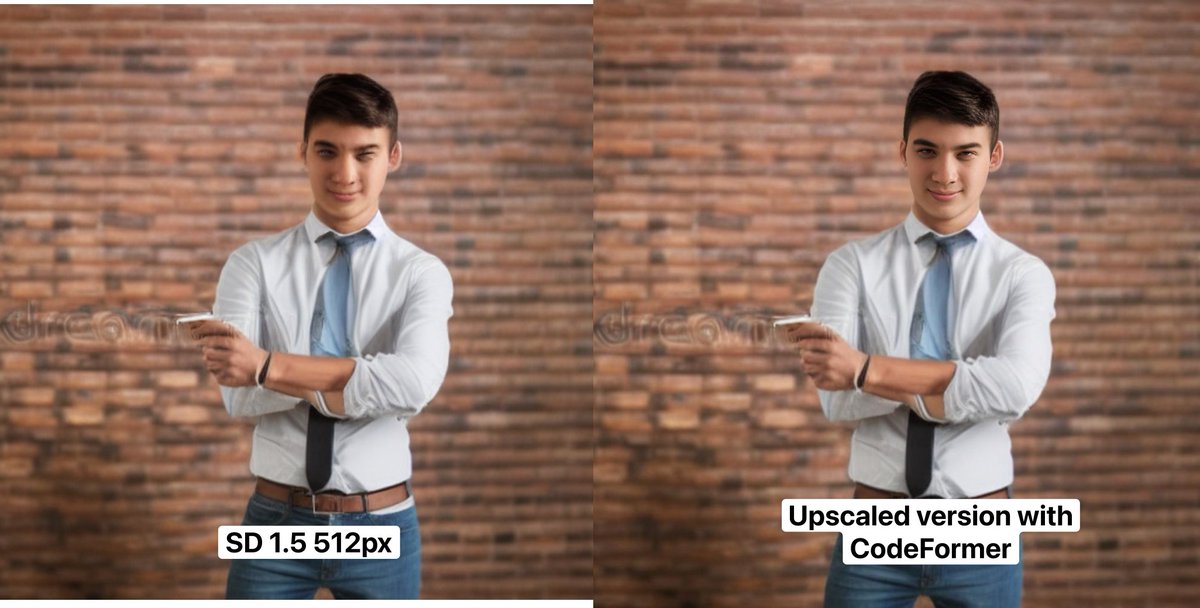 There will be a free tier (still fine-tuning the pricing) and a premium tier where you'd be able to generate, have a private feed, get access to faster upscaling etc ' Sign up before the end of September to get on the early launch list pre-launch!
myai.art
Help me build this in public! If you liked this thread, follow me @Altryne - dreaming with #stableDiffusion for updates, and retweet the main tweet to help amplify for other #AIartists
twitter.com/altryne/status…
I'm working on a tool for #promptEngineer #aiart
This will blow your mind, you'll be able to store prompts and generations from Dalle2, DreamStudio and MJ (from browser) If you want early access, signup here: myai.art
Show this thread