Here's our route for tomorrow's Bike Sox ride and tailgate! See you on the trail, or at the racks.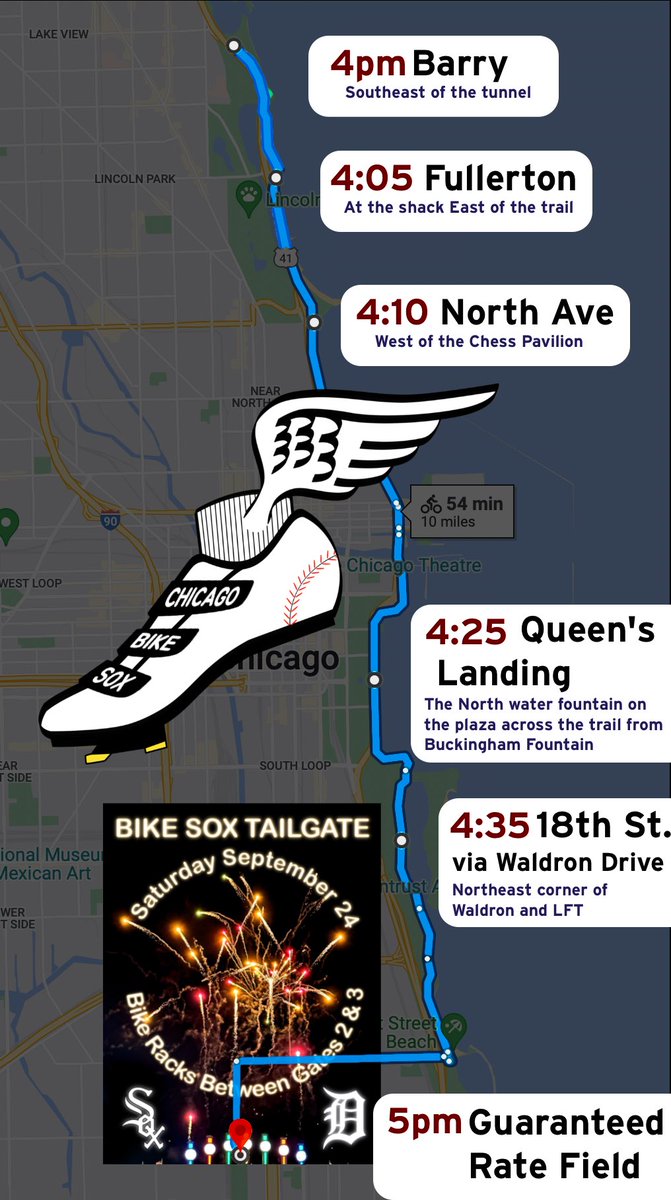 #bikechi,
this is our second to last tailgate of the season. We're riding down from the north side. Good times guaranteed, beverages provided, game tickets optional.
We didn't hear from enough south side folks to promote a route but hit us up if you want to join some Bike Sox riding north tomorrow.