Here's another case of a billion-dollar company doing sub-par marketing. Instacart X Lizzo Here's what went wrong: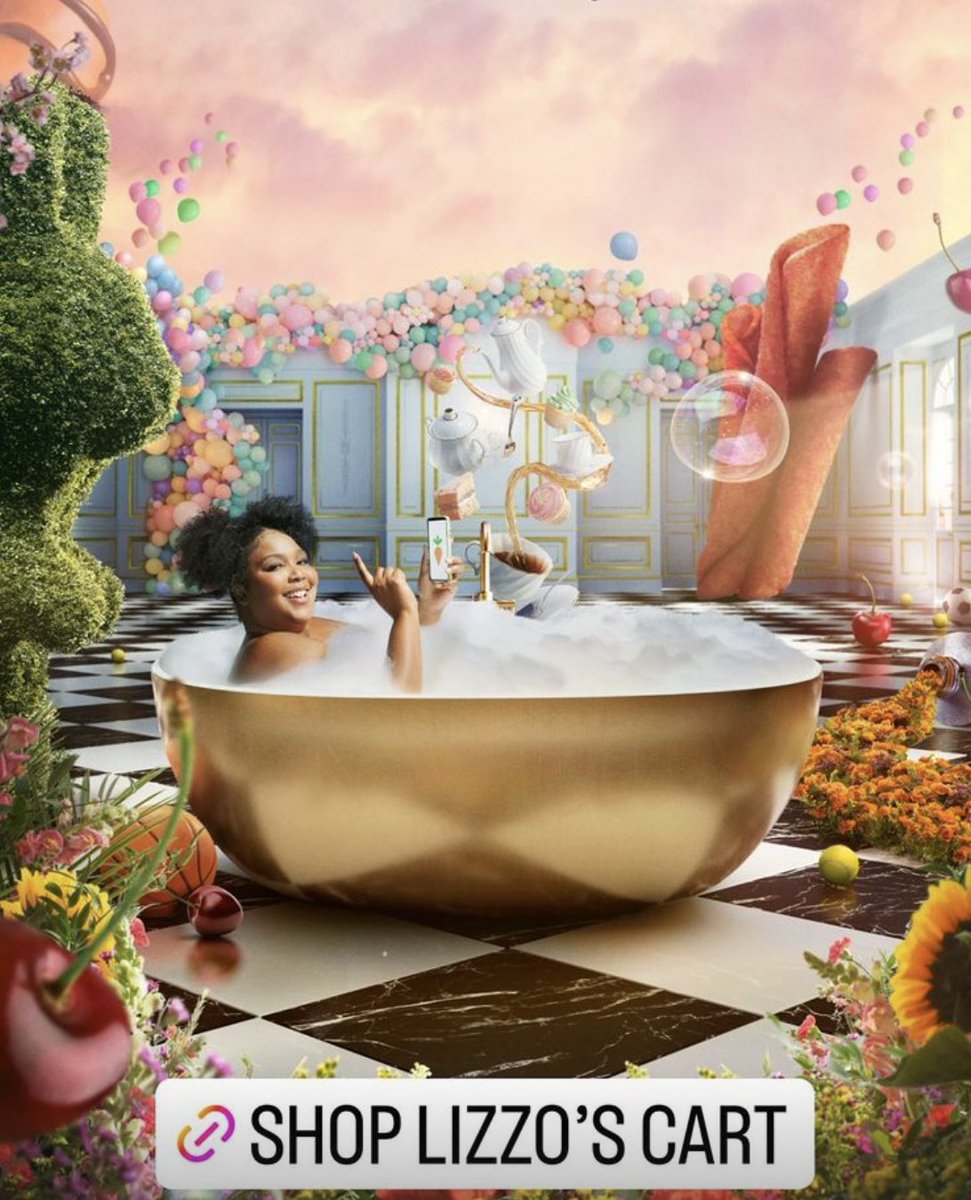 When big companies have a big hammer (a marketing budget worth 9 figures per year), everything looks like a nail. This means that very little thought is put into their campaigns. This is a perfect example.
Mistake #1: They removed Lizzo's incentive to care about the product or the company.
Lizzo probably got paid millions for this ad, but you can't buy genuine love of a product. They scripted everything Lizzo did and left nothing for her to express. That's why TV commercial-style ads don't perform.
Back before social media, the only time you could see a celebrity was on TV. When they appeared on your screen, they immediately caught your attention. Now, we see them 24/7 on IG and TikTok. The bar has been raised.
Instead of just using someone's likeness for attention, you need to let the talent be themselves. Lizzo has a better presence than 90% of influencers. Letting her do her thing is the best thing that Instacart could have done.
Gen-Z does not spend time watching media where a TV commercial would appear. They watch social media. In this next point, you'll see why they still failed to get THAT right, too.
Mistake #2: There were no posts on Lizzo's social feed.
Similar to what I mentioned before, celebrities are not valuable for their likeness as much as they were in the 90s. They're valuable for their organic audience. Their fans.
When you keep Lizzo in a closed loop, only running as an ad for streaming platforms, you leave out the people who are most likely to support Instacart via a partnership with Lizzo. Before you say "Instacart didn't wanna pay extra", get serious. They're going public this year.
If the goal of this campaign is to reach Gen-Z, and they neglected to use Lizzo's IG + TikTok feed, they messed up. Just take a visit to Lizzo's Tiktok. They missed a massive opportunity for easy impressions.
Mistake #3: They ran the WRONG type of ad on Facebook. No UGC from Lizzo.
This is an obvious one. The only UGC-style ads they're running are to attract shoppers on the service-delivery side. A UGC-style video of Lizzo being herself, creating her own use-case for Instacart delivery would be brilliant.
If you want to see an example of an ad that did well, here's a campaign I ran during my time running the influencer marketing department for QALO. This is Brittany Aldean talking about our product on Facebook Live:
loom.com/share/af52a897…
The reason this works? - She actually uses the product and loves it - It's off-the-cuff and genuine - She's being herself, which is what got her the fame she has
TLDR: No matter how famous your influencer is, do not disregard the potential of a UGC-style video where the influencer is genuinely obsessed with the product, and expressing that in a way they're naturally good at.
If you enjoyed this thread, there are a ton of resources on our website for info like this. Our podcast, weekly newsletter and blog content. Sign up here to get it all:
bit.ly/3UmZTPh
Have a great weekend!