Commit to these habits over the weekend to always be more productive during the week:
• Stay away from electronics Normalize cutting off electronics over the weekend. Make it a habit to unwind, recharge, and reset to fully recharge and be ready for the next week. Do the following: - Read - Walk in nature - Pursue a hobby
• Spend quality time with family Spending time with family and friends is a great source of motivation. Make the most of your weekend by rekindling these bonds, and you will have the drive to produce at a high level.
• Prioritize physical activity Exercising can help you reduce stress and recharge your batteries, allowing you to perform at your best during the week. Even exercising at home has benefits. Perform simple exercises such as: - Daily walks - Runs - Push ups - Pull ups
• Keep learning With the advent of the internet, there are countless resources to learn from. Use the weekend to learn something new, even if it isn't related to your line of work. Any knowledge is always more useful than no knowledge at all.
• Create a planner It is easy to forget about things we promised ourselves we would do. A weekend planner will help you stay organized. Having a planner can mean the difference between feeling ahead of schedule and falling behind.
• Prep for next week A good way to avoid a chaotic week is to prepare for it. Preparation saves you time and increases your productivity. How to prepare for next week: - Cook your meal - Create a to do list - Organize your closet - Fill up your tank
• Keep your mind sharp When the brain is deprived of mental activity, it does not function to its full potential. Activities like puzzles and reading will help you stay sharp. Engaging your mind boosts productivity.
• Enjoy yourself Do not hesitate to have fun and indulge yourself from time to time. Taking three days or a week off is one of the best ways to unwind and recharge. Small pleasures and entertainments give you the motivation and drive to keep you going.
• Sleep and rest The weekend is an excellent time to unwind and recharge. Sleep is the most effective way to reset the health of our brains and bodies. It has been proven that sleeping more increases efficiency and productivity.
If you enjoyed this thread, please like, comment, and retweet the first tweet. I write about - Personal Finance - Investing - Wealth Follow me
@Kenny | Accent Investing
for more tips. Subscribe to receive a free guide on the top 5 ETFs to hold for life:
bit.ly/AccentInvesting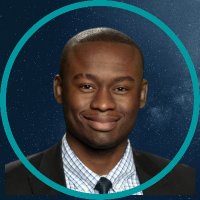 Commit to these habits over the weekend to always be more productive during the week: