What if there was an untapped $20+ billion market right under your nose, but only you could see it? That was Bill Shufelt 5 years ago. Today, he's the CEO of

@Athletic Brewing

the largest non-alcoholic brewer in the U.S. Here's his story & why non-alcoholic beer is taking off: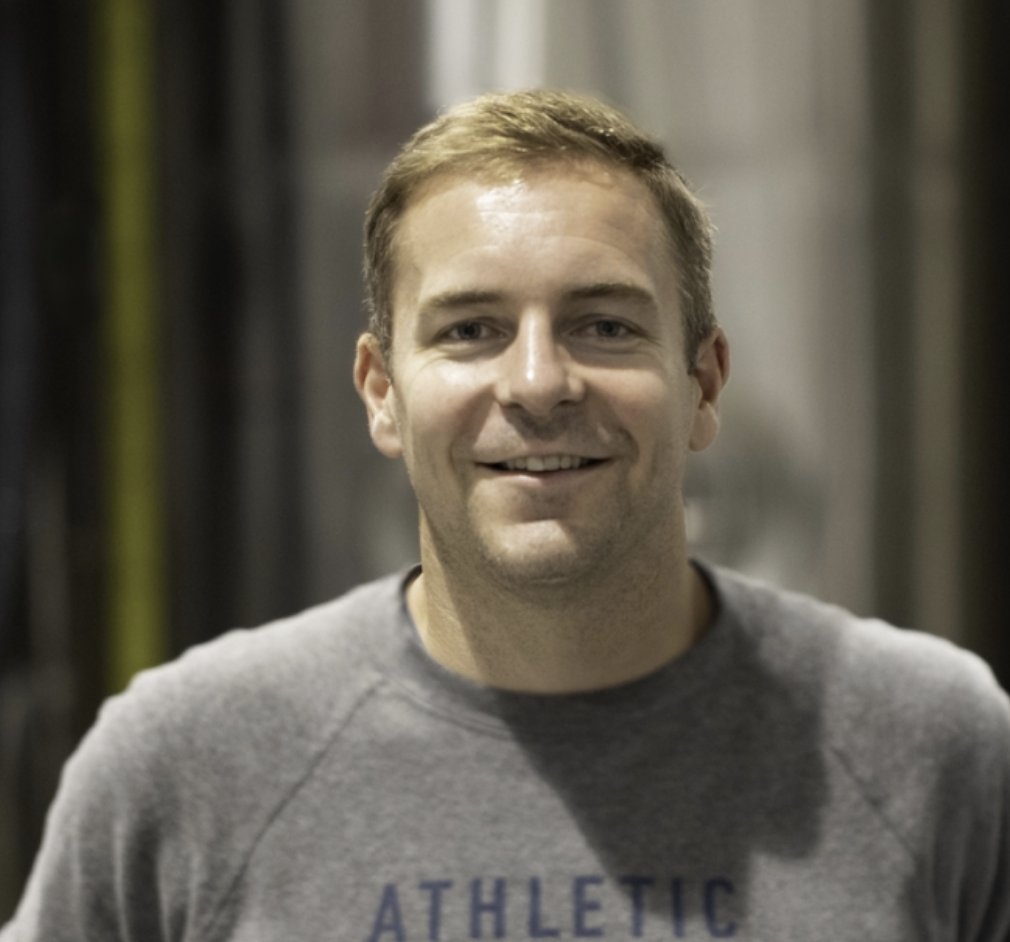 Before making the leap into entrepreneurship, Bill had what was by all external measures a successful career on Wall Street. Good money, stimulating work. But something wasn't quite right.
The alcohol-fueled culture in high finance was starting to wear on him. One or two nights out per week was turning into 4 or 5. He experienced: • Poor sleep • Low energy • And a marked increase in his "Sunday scaries"
It was time for a change. He gave up drinking for a month to train for a race. And something shifted. Dramatically. • His sleep was the best he had in years. • His energy was through the roof. • And his Sunday anxiety went away. He knew he was on to something.
After deep research into the non-alcoholic beverage market, a strong nudge from his wife, and a long but ultimately successful search for a partner... Bill launched
@Athletic Brewing
in 2017. One problem: No one else believed in him or the potential opportunity - yet.
Slow, slow, slow… And then FAST. Suddenly, others started waking up to the opportunity. There was a gap in the market. People wanted a good non-alcoholic beer. And O'Doul's wasn't cutting it.
@Darren Rovell
got involved. Then
@JJ Watt
. And the business started to catch fire.
Even as sales took off, and the company expanded rapidly, there was still a disconnect. With alcohol so pervasive in virtually every social setting and event... Consumers needed to be educated about how and when to consume the product. And even how to talk about it.
The increased social acceptance poured kerosene on a fire that was already beginning to burn hot. And the non-alcoholic beer category took off. A sub-$1 billion US market grew to >~$20bn And the large brewers noticed, launching their own products and catapulting awareness.
Today,
@Athletic Brewing
holds a 55% share in one of the fastest growing categories in all of consumer products. They just received a $50 million investment from Keurig Dr. Pepper. And their beers are scooping up awards left and right.
Yet somehow Bill has managed to take it all in stride. Maybe it's the fact that he hasn't had a sip of booze in years. Or maybe it's the daily gratitude practice. Or the unwavering commitment to pursuing a worthwhile mission.
Either way, Bill is not trying to convert the world from alcohol drinkers to abstainers. Rather, he's trying to: • Raise awareness that great non-alcoholic beverages exist • Provide a beer that those choosing not to drink alcohol can enjoy "without compromise."
There is so much more to Bill and
@Athletic Brewing
's story. This thread was just the tip of the iceberg. Check out my full conversation with Bill on the Intentional Wisdom podcast (found all platforms - link in bio).
For more stories like Bill's... Follow me
@Greg Campion
I write about the habits, routines and motivational strategies underpinning the success of people like:
@Dan Go
@katcole.eth 🎈
@Dave Kline
@Joshua Bonhotal
@Jesse Pujji
@Teddy Mitrosilis
@Michael Girdley
& many more. Thanks for reading.