Give me 60 seconds and I'll show you how to start an Amazon FBA business this week:
Most people drastically complicate starting an Amazon business They think they need the perfect item from China, tons of certifications, and $10,000+
The best model for beginners is simple reselling. The model I've scaled to $3m in sales.
Here are 5 simple steps to get started this week
#1 - Amazon Seller Account Get a seller account open, this takes a few minutes to set up and a few days for them to verify you It will run you $40/mo for access to sell to a 9 figure customer base and a mind-boggling amount of items
#2 - Learning I preach starting small, low-risk. Learn from my Youtube videos and the Buy Box Bandits podcast Start learning the basics of online arbitrage.
#3 - Software Most sellers mess this up and fail to keep it simple. Get a free trial of SellerAmp, and a Keepa subscription and get rolling. This is all you need to find your first items.
#4 - First items When you have SA + Keepa and start watching some Youtube videos you can get rolling finding your first online arbitrage items This week is a great week for that with all the Black Friday deals
I also recommend listing some used items you probably already have You can use the SellerAmp app to scan the barcodes to see demand for different items, with $0 product cost.
#5 - I would recommend getting in 1-2 good brands/categories immediately I recommend Adidas + Nike from Eastbay. Just buy 10 of an item and submit the order confirmation email. Now you can sell tons of items other new sellers cant
To review: •Open Amazon Seller Account •Binge Content •Get SellerAmp + Keepa •List your first items •Get ungated
Thanks for reading. Follow me
@Miles
for more and leave a RT on the first tweet for more
twitter.com/flips4miles/st…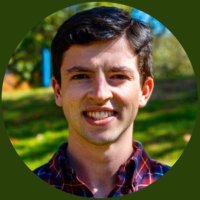 Give me 60 seconds and I'll show you how to start an Amazon FBA business this week: