I'm so happy and proud that a law

@David Miranda

co-authored and worked on for years -- to provide funding and promotion for mental health services and suicide prevention resources for police officers and other security agents -- was approved yesterday by Congress!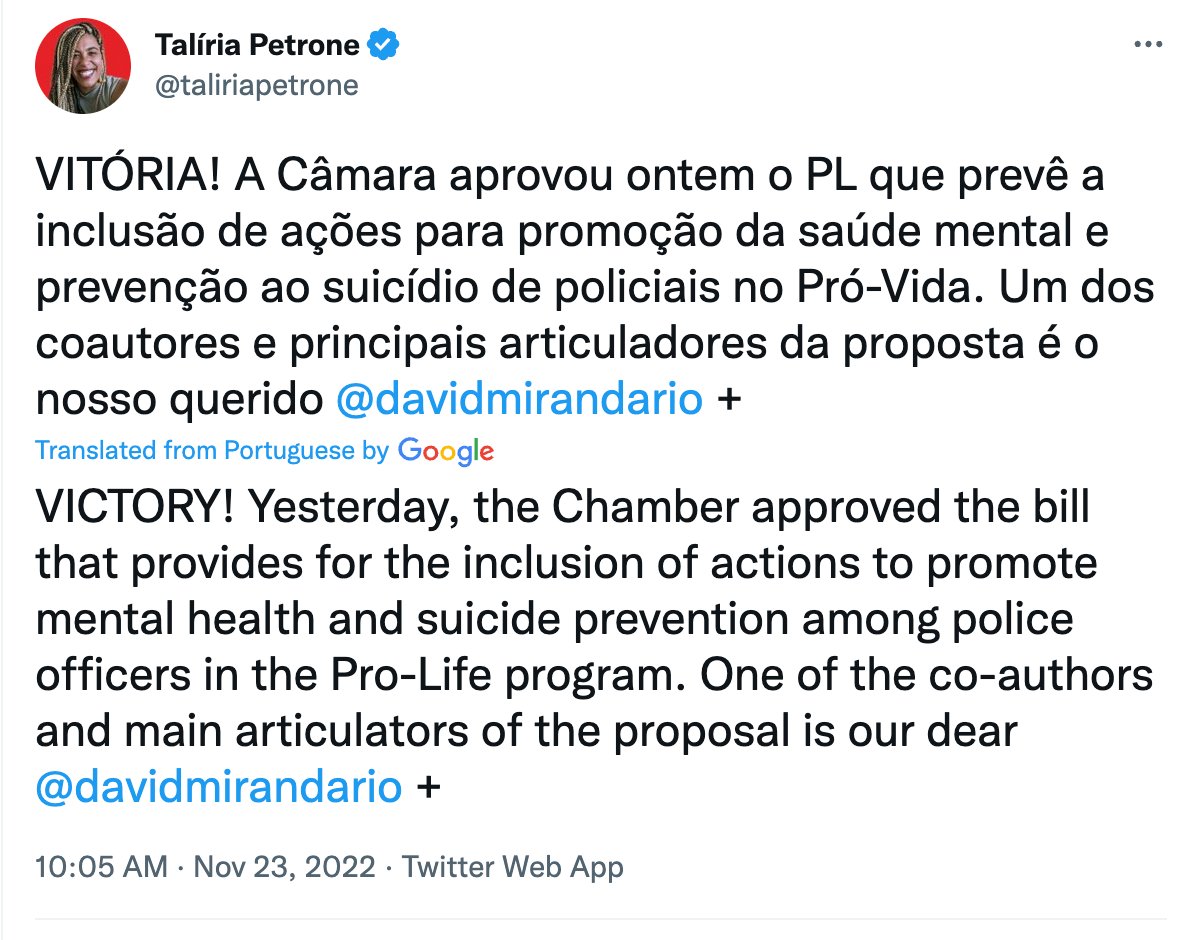 David worked 2+ years to unite left and right in support. It helps low-paid officers who, in Rio, have some of the most brutal and dangerous jobs, but also every community: studies show police brutality decreases, and responsible policing improves, with mentally healthier police:
One of David's key allies was
@Capitão Augusto
, a military and police officer and Bolsonaro supporter. David started with left-wing allies and community leaders who want better, healthier police. Here's
@Fernanda Melchionna
's speech last night on David and the bill (with EN subtitles):
David's condition this week hasn't allowed us to share this news with him but I'm sure he'll be elated. This is the kind of politics he always sought to do: bills that are passed by transcending hardened ideological divisions, producing benefits that materially improve lives.
The video where
@Capitão Augusto
-- a life-long member of the military and police and leading Bolsonaro supporter -- explained how he became the very unlikely chief partner of
@David Miranda
in getting this bill passed: one that came from favela leaders and then police unions:
It's hard to overstate how rare it is -- in modern-day Brazil, almost entirely polarized -- for someone like David and Capitan Augusto to work so closely and respectfully to unite left and right to get a bill passed that materially improves so many people's lives.