What NBC permitted Ben Collins to do this week in exploiting the corpses in Colorado Springs - with lie after lie, one baseless claim after the next - is repugnant. It sickens me. He doesn't see LGBTs as humans: just weapons and mascots to exploit for his own aggrandizement.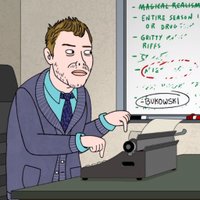 I have a lot of problems with how Ben Collins does his job, but I thought he really crossed a line this week by opportunistically inserting words into the mouths of murder victims. Extremely off-putting so I wrote about it.
jessesingal.substack.com/p/controversia…
Politicians like
@Alexandria Ocasio-Cortez
did the same: saw what they thought were gay dead people and immediately - without knowing anything about the killer or motive - paraded them around as dolls to accuse their enemies of murder. The liberal-left sees us as toys: to hug when we're useful.
But politicians are expected to be tawdry, opportunistic, unscrupulous creeps. AOC saw (what she mistakenly thought were) gay corpses, picked them up and used them for attention. That's not empathy. It's sociopathy masquerading as empathy, exploiting groups they believe they own.
But news outlets like NBC pretend they have a higher purpose, some fealty to facts. As Collins centered himself with fake TV tears, he — like
@Brandy Zadrozny
— asserted facts for which there **was and is no basis**. They exploited gay corpses for political attacks and TV time.
Left-liberal politics is bereft of anything beyond performative white knighting of marginalized groups. Liberal pundits think they own us and our experiences with insane pronouncements like this, purportedly made on our behalf. It's all self-serving, careerist and exploitative:
But the worst is the journalist malfeasance. Reckless, self-obsessed exploiters of LGBTs is what led millions to falsely believe that the PULSE attacker was motivated by anti-gay animus. Media outlets repeated this all week. It's a lie. They don't care.
huffpost.com/entry/noor-sal…
Media outlets will purposely lie if the lie helps their political agenda, That's why they'll never correct the PULSE (or Matthew Shepard) lies: too useful. And one could a mile away see scumbags like Ben Collins doing this with Colorado Springs before the corpses were removed: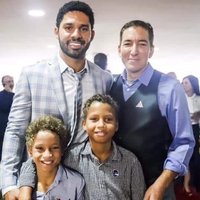 The refusal to wait until basic facts are known in these horrific cases -- due to eagerness to exploit the dead for political causes -- is not just unseemly but reckless. It's what lead huge numbers to believe - falsely - that the PULSE massacre was driven by anti-gay animus:
Every poll shows media corporations and "journalists" are hated. This is why. Ben Collins won't be punished for trampling on those corpses with lies and baseless claims to get on TV and, with Brandy, accuse political enemies of murder. That's their job. And the public knows it.