What would mRNA vaccines change? It's slightly more effective. It doesn't stop transmission or re-infection. It's remarkable to see how this narrative developed.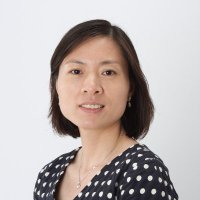 Nov 23 31,444 cases
8.9% 1 death. The slightly better mRNA is IRRELEVANT to China's Covid policy. How many times will people continue believing this "if only China just mRNA" is beyond me. /1
twitter.com/Nouriel/status…
Basically a bunch of Western reporters decided in 2021 that Chinese vaccines were bad and thought they could advance their careers by doing (objectively bad) stories pushing that narrative. And they were right. They stories were wrong. But they advanced their careers.
I wonder if any other places are battling outbreaks with their mRNA vaccines
Hey
@Sui-Lee Wee 黄瑞黎
you wrote that countries that used Chinese vaccines are dealing with outbreaks. Are countries that used mRNA vaccines also dealing with outbreaks?
Everyone did hit pieces on Chinese vaccines. Because they were out first. This was during the time that US news was saying "The vaccines are 95% effective" and "breakthrough infections" were a niche topic.
I had several conversations with major news organizations journalists and editors about how their coverage was really bad. And nothing changed. Also, the topic of vaccinating poor countries pretty much stopped once people in newsrooms got their boosters.
Agriculture market analyst in Shanghai
Follow on Twitter
Missing some tweets in this thread? Or failed to load images or videos? You can try to .