I'm thankful that the world produces a never-ending supply of pepperoni pizza. I'm thankful that, though it took me until I was well over 50, I learned that there are cardboard tabs you can push in on the sides of rolls of aluminum foil to make them roll smoothly.
I'm thankful that sometimes I can sleep in on a Saturday and wake up *just in time* for Wait Wait Don't Tell me. I'm thankful that I can make infinitely obscure references on Twitter and *someone* out there will recognize them.
I'm thankful that sharks are in the water and I am not. I'm thankful that my dad's friend Pug taught me you can put a pebble in your mouth to reduce feelings of thirst & also grateful that in so doing I did not get bubonic plague or hantavirus, both of which are in New Mexico.
I'm thankful for the person(s) who invented allopurinol. I'm thankful to the Hoggy's Barbecue staff member who drove to my house in 1993 to return a dropped wallet. I'm thankful for noticing before posting this that I had been typing "grateful' instead of 'thankful" every time.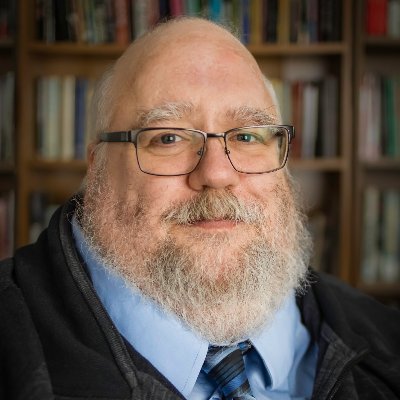 Senior Research Fellow, ADL Center on Extremism. Historian, long-time expert on right-wing extremism. Long-lost scion of Sidney Greenstreet. My own views only.
Follow on Twitter
Missing some tweets in this thread? Or failed to load images or videos? You can try to .