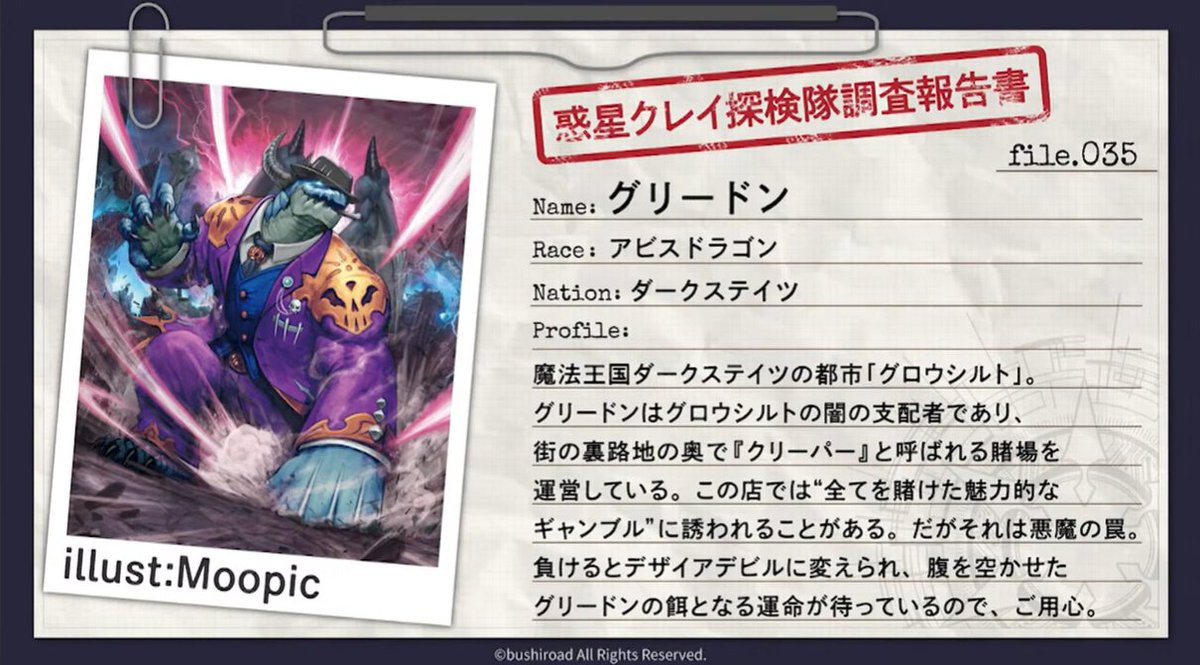 Profile: "Glowsilt", a city in the Magical Kingdom Dark States. Greedon, is the ruler of Glowsilt's darkness, operating a gambling den called "Creeper" in the back alleys of the city.
At this establishment, you may be lured into a "tempting gamble with everything at stake". But it is a devil's trap. Beware, if you lose, you will be turned into a Desire Devil, destined to become feed for the hungry Greedon.
Card games, other fun stuff. Somewhat of a fan translator for the lore. Empty Discord: https://t.co/sqXe4V9vg2
Follow on Twitter
Missing some tweets in this thread? Or failed to load images or videos? You can try to .