The Only Universal Truth is Love. The Evidence of Being an Awakened Person is when LOVE Rules. To Love is a Choice... A choice to open up your heart. A choice to connect to your feelings. A choice to see the beauty within another being. A choice to release expectations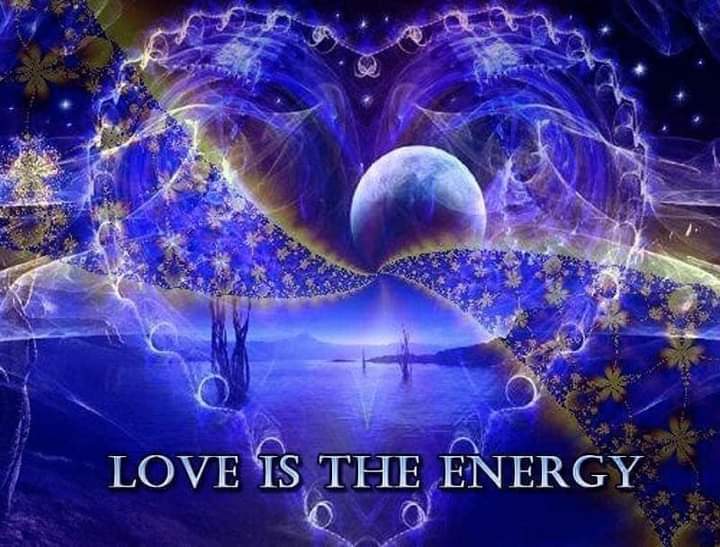 and just let it be. A choice to give without any thought of what you will get in return. A choice to be a whole person so you can offer your best. A choice to adore the one who calls to your soul. A choice to allow passion to flow through you. A choice to love with unreasonable
extravagance. Love Is All..
Beauty… in all its forms
Faithfulness… enduring forever
Wonder… breathtaking
Light… dazzling
Hope… everlasting
In Love… a state of being
Through Love… a way of doing By Love… empowerment
For Love… Mission
With Love… companionship
Be Love… entirely, unconditionally
Receive Love… humbly, openly
Know Love… surely, truly
Feel Love… deeply, passionately
Live Love… fully, completely Love is the vital core of the soul. And of all you see, only love is infinite.
Your task is not to seek for love, but merely to find all the barriers within yourself that you have built against it. Remembering How to Love is the Goal and the Purpose of Spiritual Life. Not Learning how to Develop Psychic Powers, not learning how to Bow, Chant, do Yoga,
or even Meditate,but Remembering how to Love. Love is the Truth. Love is the Light. Love is all their is.. In Perilous times,we must remember: Unity is greater than division. Peace is greater than war. Love is more powerful than Hate. And Light will always outshine the Darkness.
So in the middle of division War, Hate and Darkness, we must choose to stand in Unity ,Preserve in Peace, live in Love and Shine in the midst of all the Darkness... It's time to Heal Humanity. We Are at a point in time where standing Strong in Our Integrity, Our Love,
Our Peace is more important than ever. Staying true to yourself during times of Adversity is Empowering for the Spirit.... It sends the message that you are Committed to your Personal Growth and Development and to being the change you wish to see. Rise above it and Soar...Love,
Light and Blessings my Beautiful friends and SOUL Family.. Hugging the World Its Time to Heal Humanity Mike Harrigan. I Am. You are. We are. Oneness Global Conscience.. Family of Light