Our summary, staff list and notes for episode 7 is up along with some bonus notes! It may be Autumn here but its a relaxing summer by the pool and beachside for the gang.

#うる星やつら furinkan.com/uy/anime/tv10.…
As Mendo speaks to Lum to compliment her swimsuit he taps his head with a fan. This is part of a manzai (漫才) comedy routine in Japan. The fan is called a "harisen" (ハリセン).
"As I recall you're the expert at diving underwater." - This is the set up to Cherry's joke. He then tells Sakura that she is a "moguri miko" (もぐり巫女) which can be translated two ways. One way would be translated as "diving priestess" another would be "unlicensed priestess".
When the little boy is going to drop off "Pochi" in the box he passes by "Hotel Ikkoku", a reference to Takahashi's series Maison Ikkoku.
The man and woman at the restaurant are played by Kappei Yamaguchi and Satsuki Yukino, better known as Inuyasha and Kagome Higurashi.
This is the first appearance of Tsubame Ozuno in the anime. A few weeks ago (and after he had been announced for UY) Takahiro Sakurai, Tsubame's voice actor, appeared in the news when it was discovered he'd a 10 year extra-marital affair with an assistant on his radio show.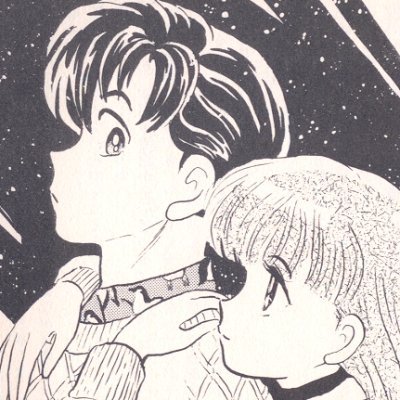 The Twitter account for the #1 source for news and information on the works of Rumiko Takahashi since 1996. Run by Harley Acres & Dylan Acres.
Follow on Twitter
Missing some tweets in this thread? Or failed to load images or videos? You can try to .