This is the silly and nonsensical statement put out by the Commissioner for Finance in Akwa Ibom State in response to the anger expressed by the public on the 13% derivation fund arrears received from the federal government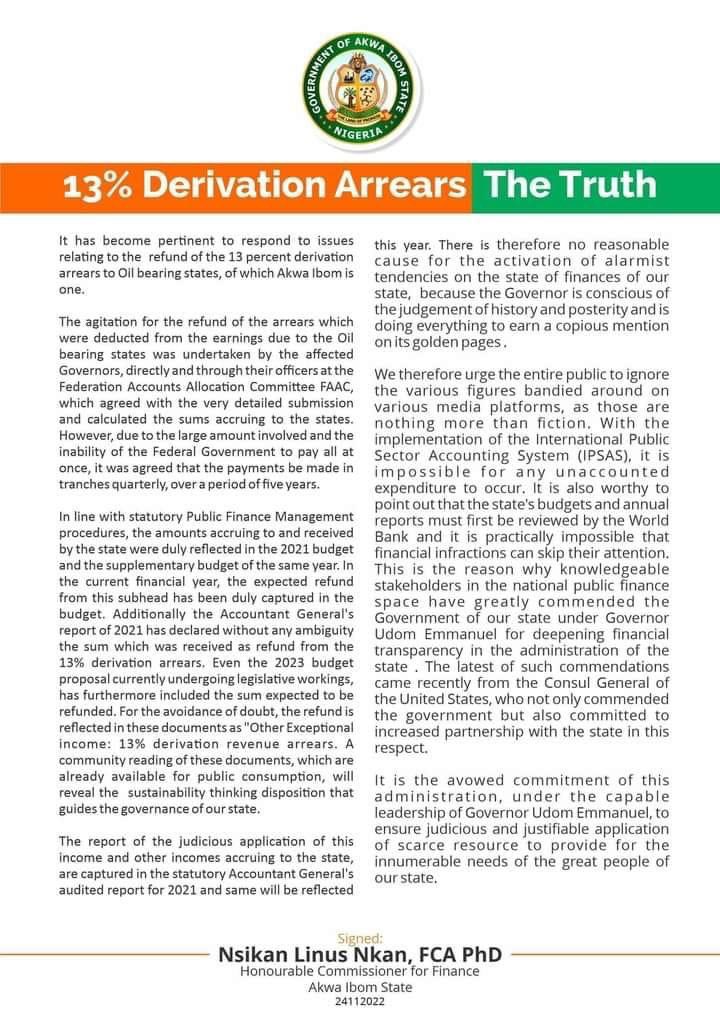 that the rotten and corrupt regime of Governor Udom Emmanuel has not been able to account for. I read this statement twice and couldn't make any sense of it. It is either these people are foolish or they believe that most Akwa Ibom people are foolish.
Mr. Nsikan Linus Akan should be ashamed of himself. It is not bandying fanciful words about that makes one intelligent. I expected the Akwa Ibom State Government to tell us in particular and clear terms how much they have received and what they have done with our money.
But the criminals in government who believe that the money of the State is their personal money are trying to obfuscate a very simple issue. One day, all of you will be held accountable.
Public Interest and Human Rights Lawyer | Enemy of Oppressors | Activist | I am committed to ending corruption and injustice. HISTORY WILL VINDICATE THE JUST.
Follow on Twitter
Missing some tweets in this thread? Or failed to load images or videos? You can try to .