HOW TO ANALYZE THREADS
1/ I recently wrote 16 threads in a 30-day period Some got over 150k impressions, some under 10k. But how can you tell if a thread is successful or not?
2/ Well, it depends on what you're going for. Here are some metrics I look at...
3/ READING CONVERSION: Ω-imp/α-imp = %-read Divided #-impressions of your thread's last tweet with #-impressions of the 1st tweet. This tells you how many people read the whole thing.
4/ Looking at my last 16 threads... It looks like 2% or higher is really good, and 1% is my average. It also looks like the super high completion rates are for threads that didn't go viral (they stayed within my follower community)
5/ ENGAGEMENT RATE: (Likes + RTs + Replies + Profile Views)/Ω-imp = %-engagement This tells me how many people took action on the thread. This is also the default metric in most Twitter SaaS.
6/ Looking at my last 16 threads... Honestly, I'm not sure this is a useful metric at all. The more viral something gets, the lower the engagement percentage.
7/ If I ignore the ones that stayed internal, the ones that got 100k+ imp., and stayed >1% engagement... You could argue that my best threads are listicles. I dunno. I would ignore this one.
8/ CONVERSION RATE: I think a better metric (if followers is what we're aiming for) is this: Profile Views/α-imp = Profile View %-tage With this one, at least I know they're checking out who I am and what I offer.
9/ Looking at my 16 threads, it seems like the ones where I share my most authoritative content are the ones that get ≥0.5% profile views. The lowest ones are when I share/talk about other people's content... or go *too deep* into my niche.
10/ Of course... what I'm also realizing is I write a lot of "authority threads" where I share my own expertise. Maybe I need to write more cringey-platitude threads for the mass market?
And that's all, folks! How do YOU analyze threads? Reply and let me know. And for more stuff like this... 1. Follow me
@Colin Y.J. Chung
2. Subscribe to
osmosis.dev
3. Retweet the 1st tweet below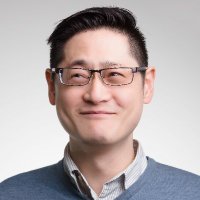 HOW TO ANALYZE THREADS