Orlando is building an offense around 6'10" ball-handlers attacking the rack. Franz Wagner and Paolo Banchero are each driving over 13 times per game, ranking Top-20 in Volume and Drive TS% Franz' 247 Total Drives this season is T-8th in the NBA with Russell Westbrook.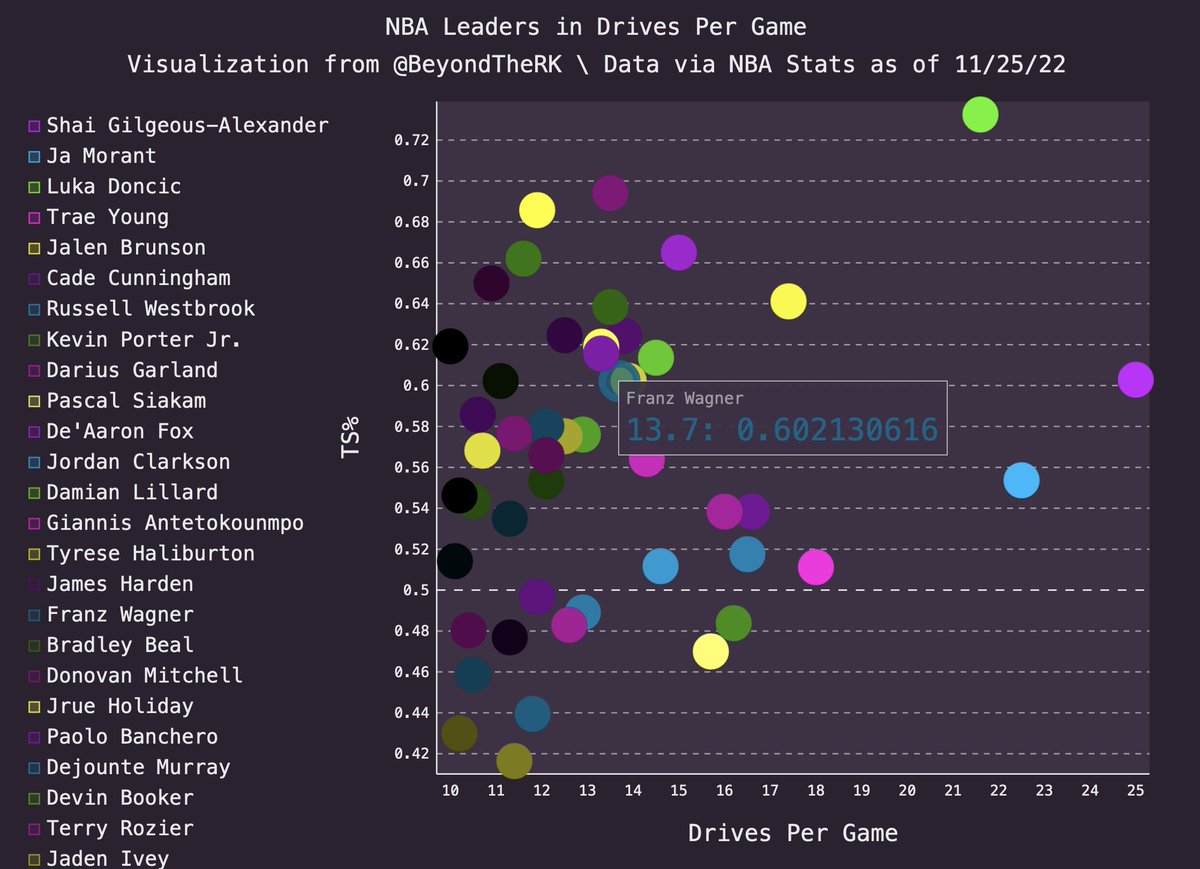 NBA Leaders in Drives Per Game Visualizing Volume and Efficiency
Comparing how often 2022 NBA Driving Leaders look to score (PTS%) or pass (PASS%) out of drives Among NBA Driving Leaders, Franz's 76% PTS% ranks 2nd behind Donovan Mitchell, while Paolo's 69% ranks 6th, revealing two high-volume drivers who looks to score first.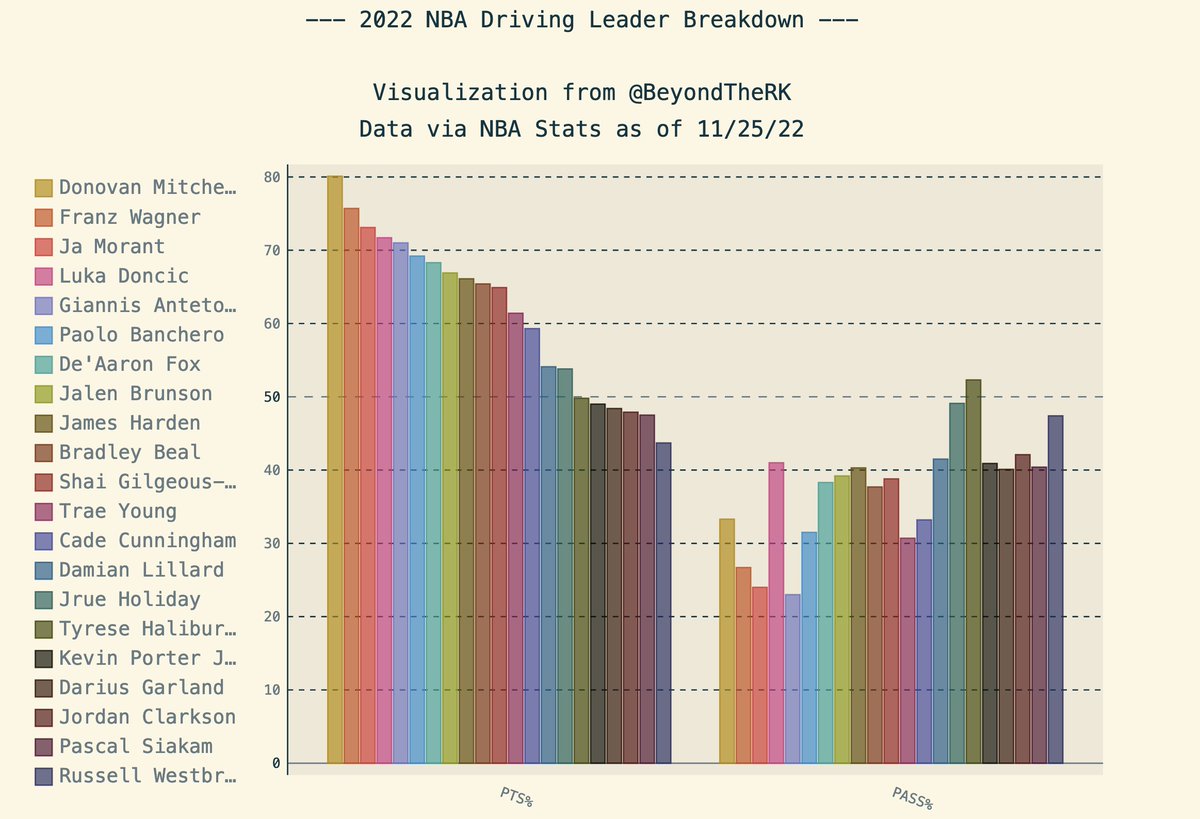 NBA Leaders in Drives Per Game Visualizing PTS% and PASS% Jrue Holiday, Tyrese Haliburton, and Russell Westbrook stand out for their willingness and ability to kickout pass on drives
Orlando Magic/NBA Film • NBA Scouting & Analytics Newsletter on Data/Team Building/Strategy/Draft: https://t.co/UdZS6e5AWb • Data Viz | past: @the_bball_index
Follow on Twitter
Missing some tweets in this thread? Or failed to load images or videos? You can try to .