I've just sold my startup for 8 figures. From 0 to millions in 18 months

The insane story of how a guy I met when I was 12 acquired my startup: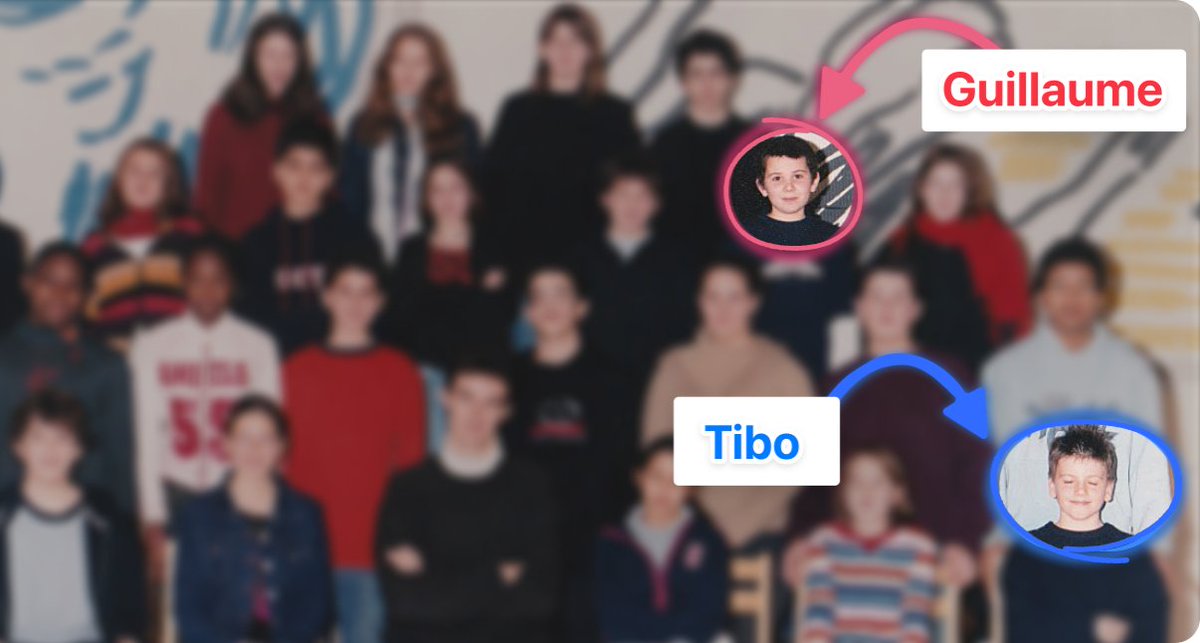 Early 2020, I quit my job to travel the world. But Covid kicked my ass... I became jobless at the strangest time ever.
After a few fails, I reach out to my old buddy,
@Tom J - Tweet Hunter & Taplio
. We created our first startup together. He was bored in his day job, so he was up to trying something new with me. He quit too, let's build! Given how it turned out, I am so lucky he did!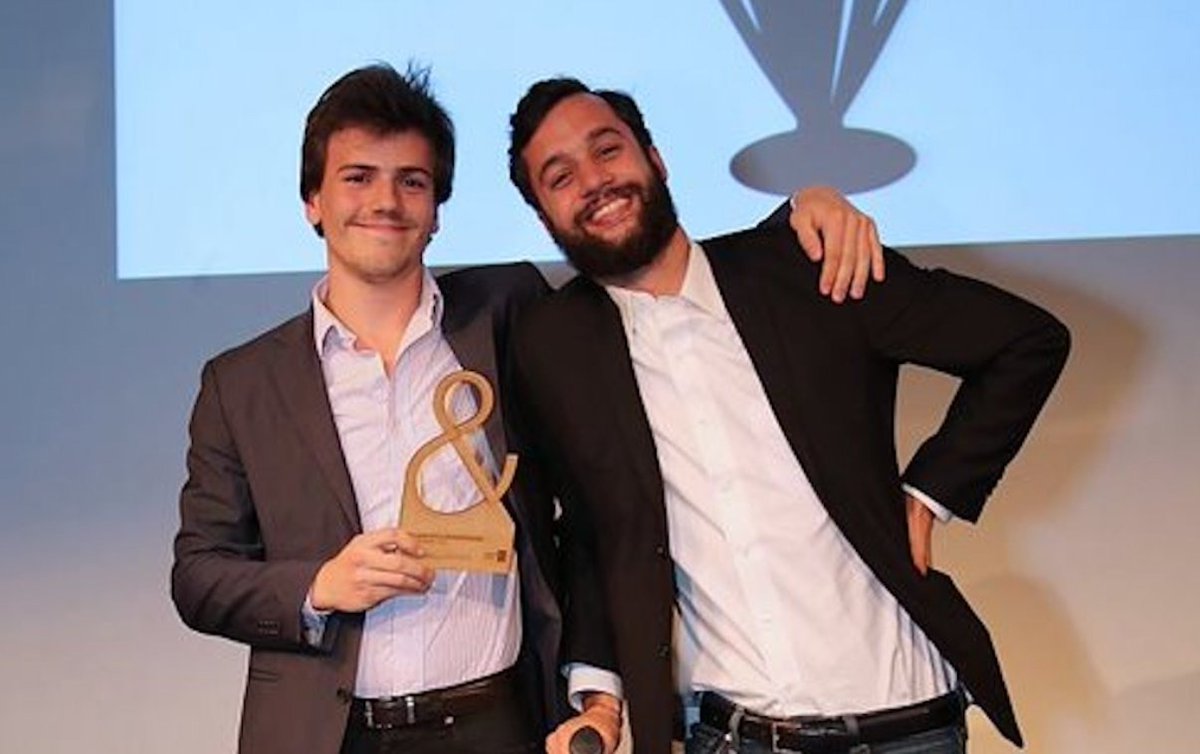 Because we made many mistakes in the past, we wanted to do this differently: Ship 1 new product every week, until something stick. The goal: validating ideas.
We ended up shipping 11 products in about 4 months. - 8 got active users - 4 generated revenue - 1 took off This last one was Tweet Hunter. (thanks to all early adopters btw
)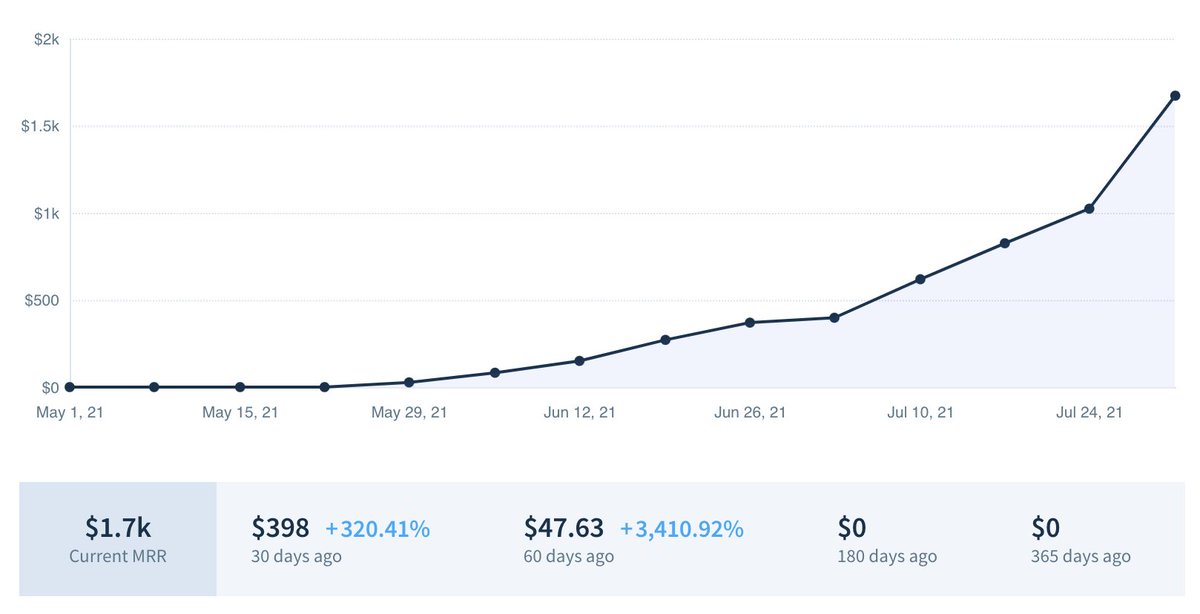 We built Tweet Hunter on two pillars: 1. It's hard to find viral tweets about the topic I'm interested in 2. Looking at great content inspires you to write better content, faster.
Tweet Hunter evolved to a fully integrated Twitter suite and it grew way faster than we thought. Why? My analysis: (skip the next 4 tweets to go to the acquisition part)
1. The pain is real Yes, growing a Twitter audience is hard. When you start a Twitter account, you feel this pain, every day. And you're actively looking for solutions. This is gold.
2. Great strategic partnership
@JK MOLINA
got us to $20k MRR with a simple Twitter launch. And we did it again with
@Alex B
on Taplio. Saas makers partnering up with creators is sub-exploited.
3. Perfect timing as the creator economy is booming The way we sell is shifting. Ads are not working like before. You buy from people you trust -> creators publishing amazing content.
4. We kept shipping Mini-tools, side-projects, playbooks, fun projects, features… We release tons of content, optimized for virality and SEO. Shipping relentlessly drastically increase your chances to go viral.
This got us to early 2022. Our plan has always been to build something useful, sell it and start over. Why? In short, because building is much funnier than hiring and managing people (for us). We love the early phases but we're not sure to be the best at scaling.
So we started looking for a buyer. And we received offers
But damn it sucked
Not the money, the conditions. The problem: All were super big old corporate, asking us to stay 2 years in business. Staying 2 years is not a problem. Staying 2 years, working with people with a completely different vision IS a problem.
So we rejected all of them. Except for this guy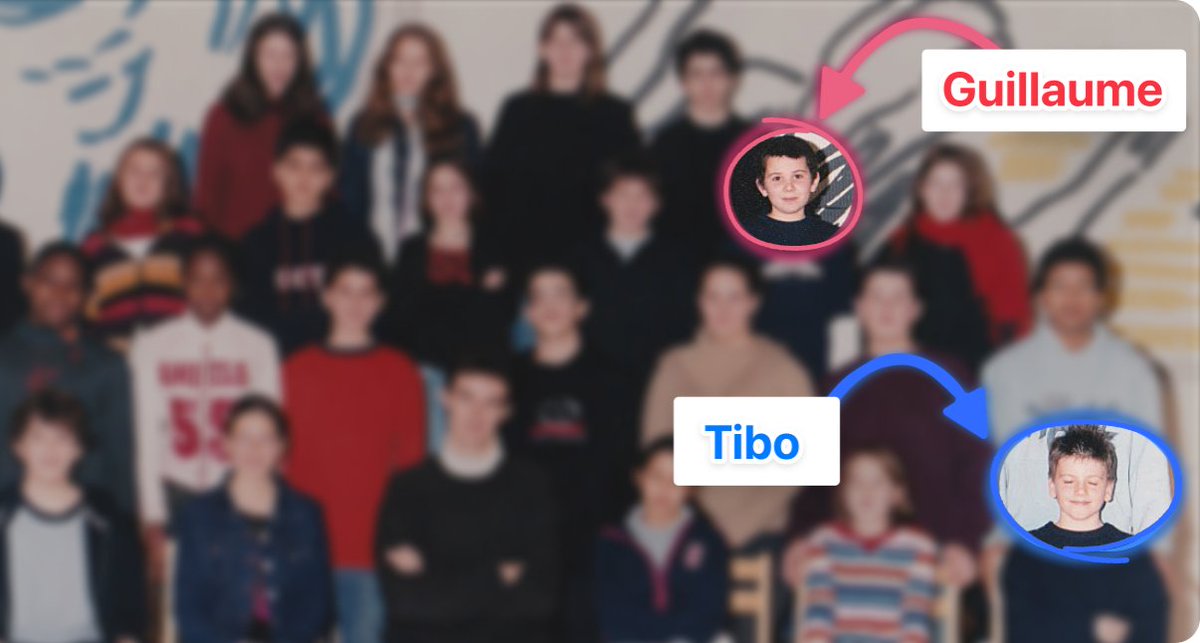 Yes,
@Guillaume Moubeche
and I were in middle school together. About 2 years ago, I discovered lemlist and everything he has created, absolutely amazing. Of course, I reached out on Twitter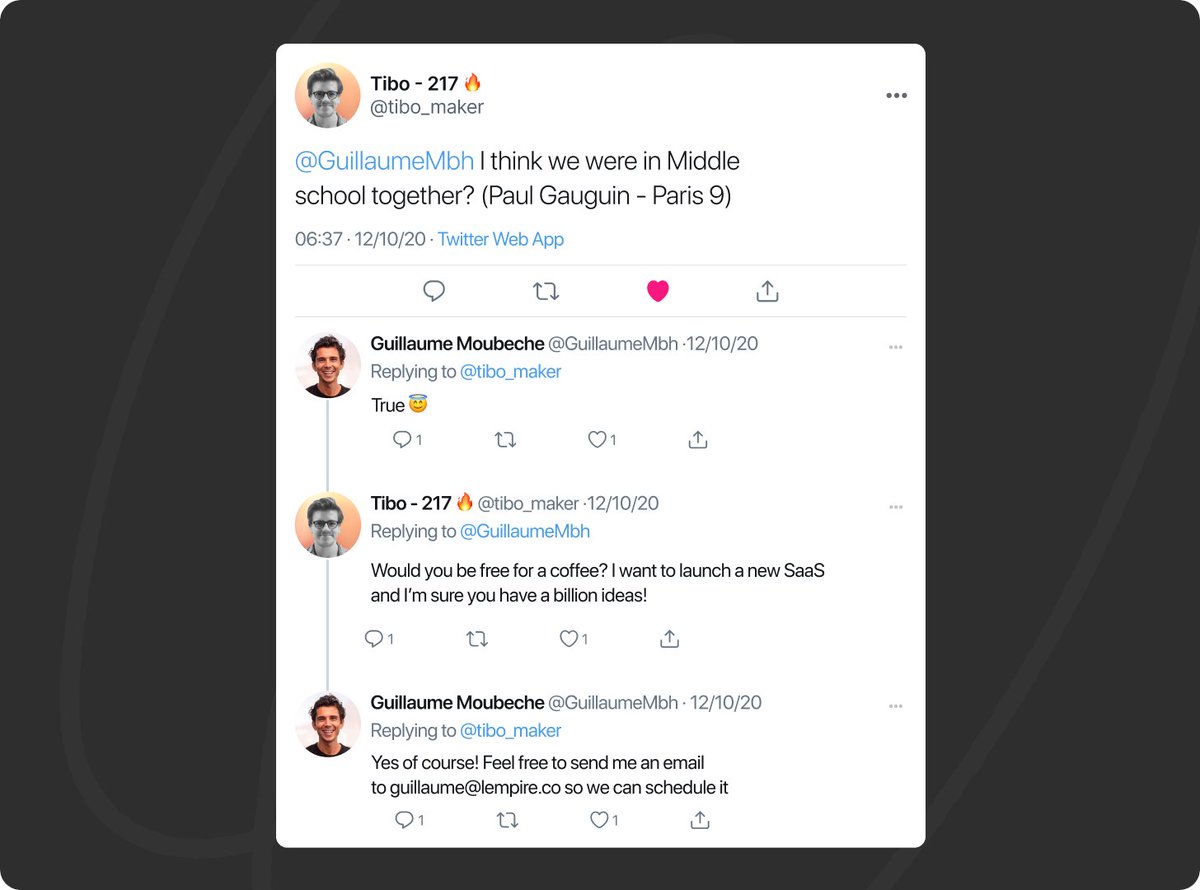 In about 2 weeks, on WhatsApp, we found a deal and signed an LOI. The direct communication with Guillaume was amazing. As entrepreneurs of the same age and same culture, we understood each other. Don't underestimate culture fit.
The deal: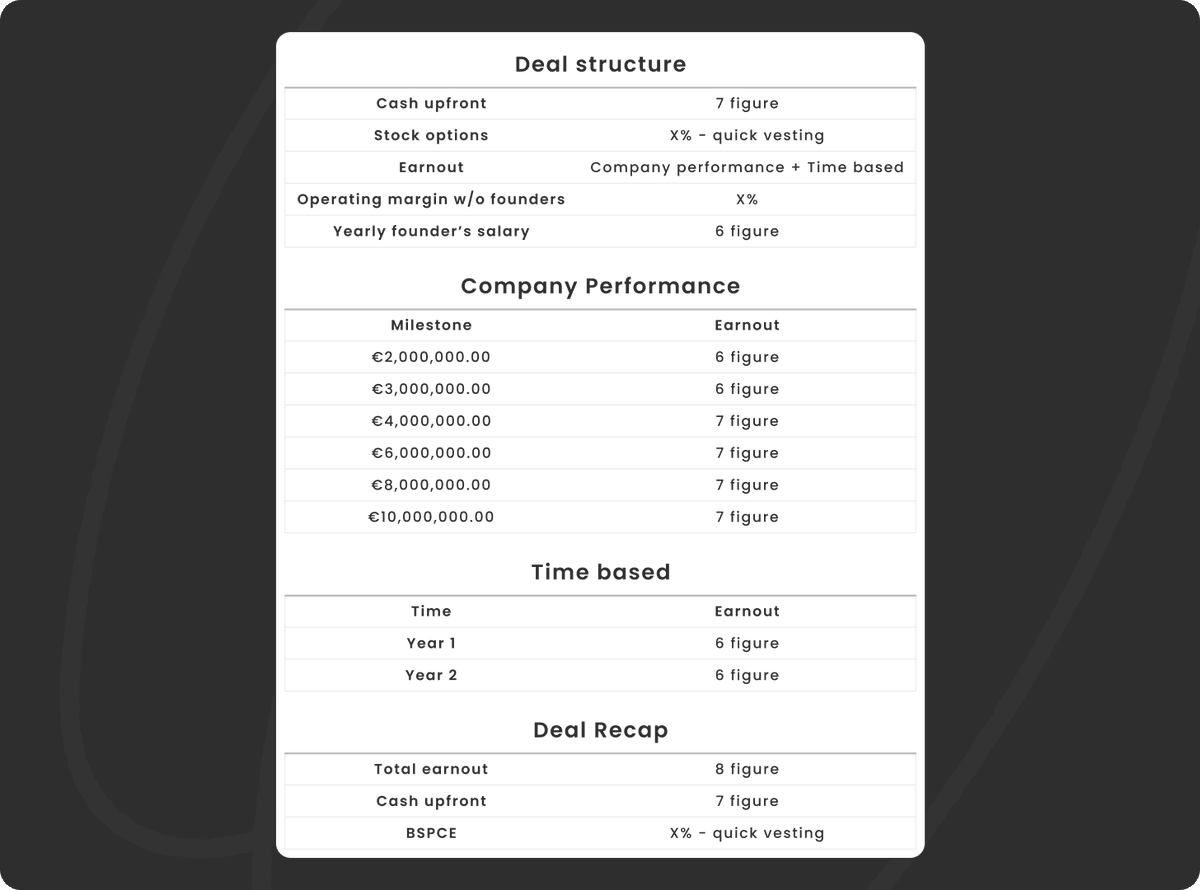 Our business is risky, lot of platform risks. So the deal reflects it: - It rewards us with a high ARR multiple (x10+) - Growth needs to stay strong to reach the full amount
Why did we take it? For a few reasons 1. Tweet Hunter & Taplio are much bigger than we thought. Help!! 2. lempire is like us. Same culture, same way of working, same vision. 3. We didn't get huge money from both SaaS, and given the platform risks, cashing out seemed wise.
What now? I'm gonna keep working my ass off for our users. Delivering value to them will remain my priority #1 for at least 2 years (and probably more given how
@lempire
is a great place to work). Only now, we'll be doing it alongside an incredibly talented team.
Takeaways
Things I learned along the way: 1) if a group of people is feeling the same pain every day => gem problem to solve 2) change your mindset, don't try to sell, try to validate 3) build a tech that makes your product hard to copy
4) stay lean and small to move faster 5) get your hands dirty, build yourself and talk to users by yourself 6) getting influencers at the "co-founder" level is a real win-win
7) be careful of the last shinny thing, double down on what works 8) build systems you enjoy or they won't last 9) experiment and ship relentlessly - don't be afraid of being vulnerable while shipping
I hope you learned from this story. I'll continue to share about how the acquisition goes, and how we scale up to $10m ARR. Follow me to read what's next. And if you like this thread, and want to support, you can RT the first tweet:
twitter.com/tibo_maker/sta…
I've just sold my startup for 8 figures. From 0 to millions in 18 months
The insane story of how a guy I met when I was 12 acquired my startup: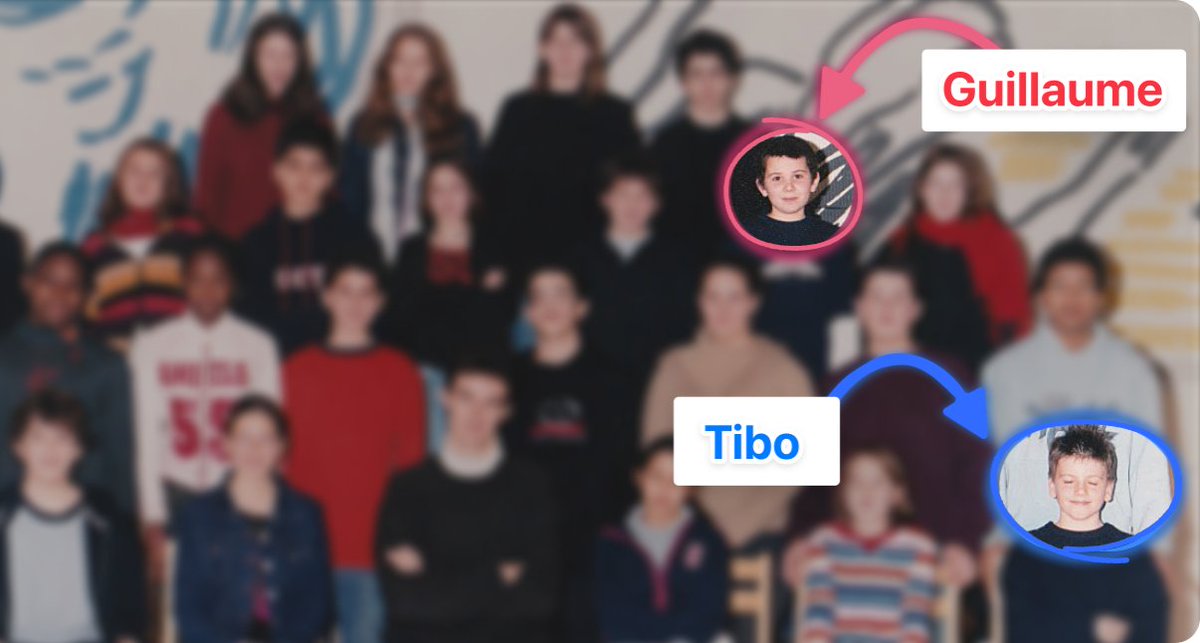 Also, I am available for the next hours to answer any questions. AMA