#Thread

British Vs Brahmins In 1795 through Article 11 Britishers made a law by which Shudras were able to possess wealth....

#IndianFreedomStruggle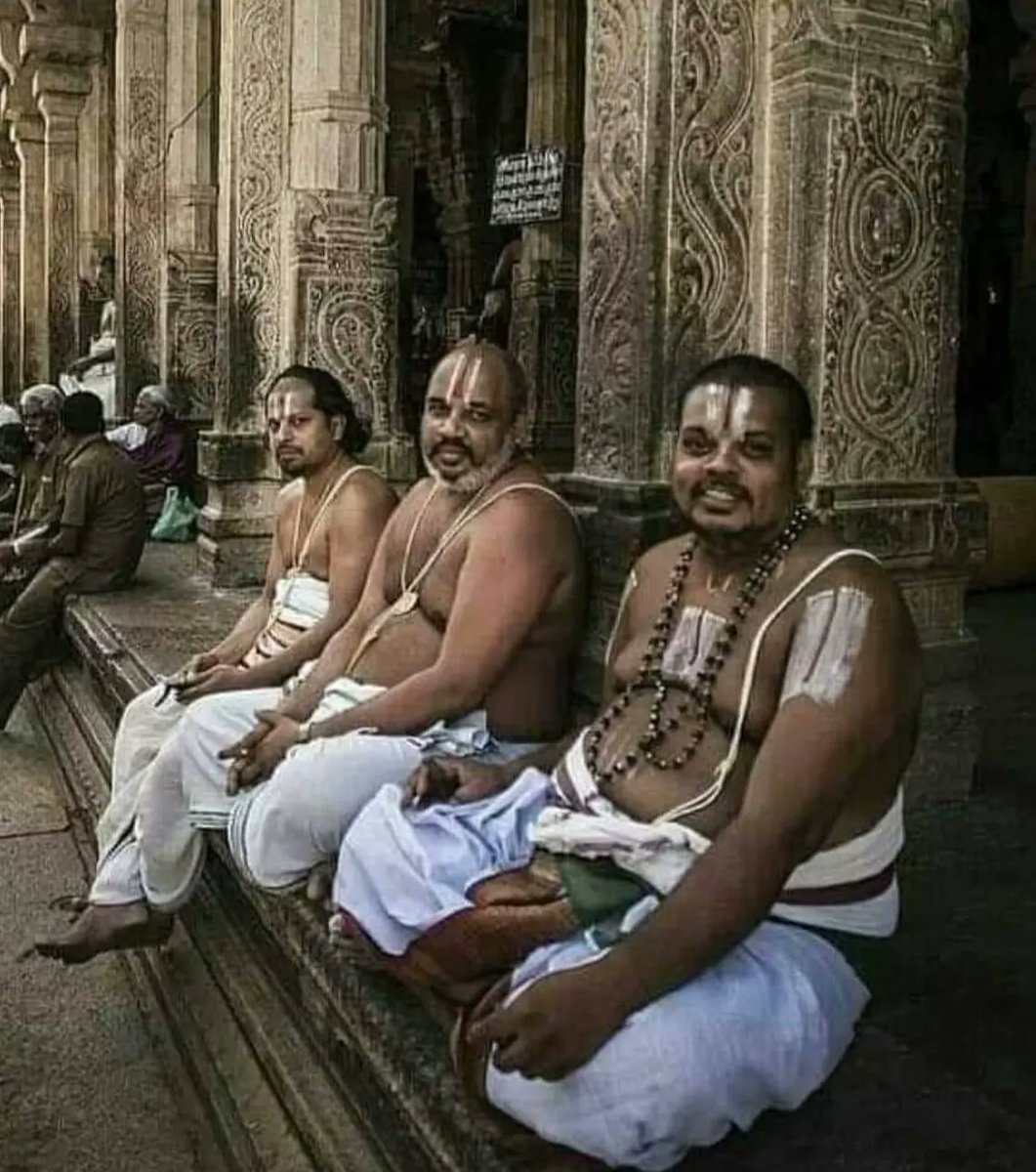 In 1773 East India Company passed the Regulating Act where the judiciary was based on equality. By this law only capitalist Bengali Brahmin Nanda Kumar Dev was hanged on 6 may 1775 in case of forgery....
By 1804 Article 3 Britishers banned female foeticide/infanticide (after birth female child was killed by applying opium on the head of the child, by feeding milk after applying Datura on the breasts of the mother, by dipping the child in a pit filled with milk)....
In 1813 British made law and gave rights to education to the people of all castes and religions. In 1813 the British made law and abolished slavery...
In 1817 they made uniform civil code (before 1817 provision of punishment was on the basis of Varna. There was no provision for punishment to Brahmins and the Shudra was punished severely. Britishers made equal provision for punishment.)...
In 1819 by article 7 'purification' of the Shudra women was banned (after the marriage of a Shudra bride instead of going to her husband's house has to go the house of a Brahmin and 'serve' him at least three nights....
In 1830 human sacrifice was banned (to appease gods and goddesses Brahmins used to sacrifice Shudra men and women banging their heads in the temple)...
In 1833 by Article 87 discrimination in govt services was banned. Ability was made the basis for service and provision was made that nobody should be discriminated on the basis of place of birth, religion, caste or complexion.....
In 1834 first Law Commission was constituted. Its main aim was to make laws rising above the feelings of caste, Varna, religion and region....
1835 Britishers banned the sacrifice of their first son. (Brahmins had made a rule that the first baby boy born to Shudra parents should be thrown into the river Ganges. first child is healthier. this child should not grow up and fight against Brahmins he was donated to Ganges.).
On 7 March 1835 Lord McCauley made the education policy as the subject of state he made English as the language of higher education. In 1835 Britishers made law and gave Shudras the right to sit on a chair.
By article 17 of December 1829, the custom of burning widows (Sati) was abolished by declaring it against the law...
Devdasi (Jogini or Matangi)system was banned. Shudras used to donate their daughters to temple for 'serving' Brahmins. Priests in the temple used to exploit them sexually and throw out the children thus born. The children so born were called Harijan. Contd...
According to the caste-based census of 1921 population of Madras alone was 4 crore 23 lakh, of which 2 lakh deodasis were languishing in the temples. This custom is still in vogue in some of the temples of south India....
In 1849 J.E.D Baton opened schools for girls. In 1854 Britishers opened three universities in Calcutta, Madras and Bombay. In 1902 the University Commission was constituted.
On 6 October 1860 Britishers formulated Indian Penal Code. Lord McCauley set free the Shudras who were shackled and implemented uniform criminal law irrespective of caste, Varna, or religion.
In 1863 Britishers made a law and banned Charak Pooja. (While building palaces and bridges Shudras were sacrificed alive. It was believed that because of this the palaces and the bridges would last for longer times.
Britishers started caste-based census in India since 1871. (This continued till 1941. In 1948 Jawaharlal Nehru made a law and stopped it.)
Britishers created Mahar and Chamar Regiments and recruited them in the army. But because of the pressure by Brahmins recruitment of the untouchables in the army was stopped in 1892.
Britishers created Rayatwari System and made the registered land owner as the real owner of the land. In 1918 Britishers sent the Southborough Committee to India. this committee came to give representation to all castes in the legislature....contd....
Upon prodding by Shahu Maharaj the leader of backward classes Bhaskarrao Jadhav and the leader of untouchables Dr. Ambedkar gave memorandum to the Southborough Commission for representation to their people in the legislature...
In 1919 Britishers banned appointment of Brahmins as judges. They said that Brahmins do not have judicial character.
Britishers brought down the share of Brahmins in the government and administration from 100% to 2.5%...
Because of all these reasons Brahmins started agitation against Britishers. Because the Britishers had given all the rights to Shudras and women, gave equal rights to the people of all castes and brought all to one level... End of thread (and my thumbs!) -
@Angela Ferrão 🏳️‍🌈